Bouchon Bistro: Thomas Keller's Amazing Yountville Restaurant
No trip to Yountville is complete without visiting at least one of famed Chef Thomas Keller's restaurants. There are three in the city, plus a bakery, and they range from extremely difficult to relatively easy to get into. French Laundry is the difficult one as it has been voted the best restaurant in the world multiple times. Bouchon and Ad Hoc are the other two, with Bouchon being the more popular of the two as it is right next to the bakery, which shares a name. I got a chance to visit Bouchon on my last trip, and it was one of the best foodie experiences I have had in a long time. Here is all the information so you can visit yourself.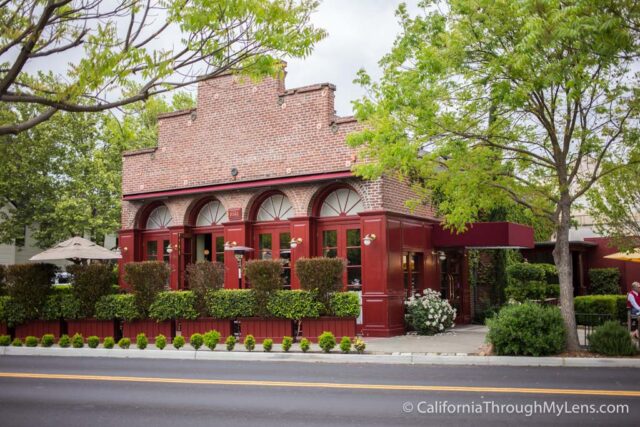 Details
Cost: $30-$40 a person
Location: 6534 Washington St, Yountville, CA 94599
This information is from my visit in 2016
Getting There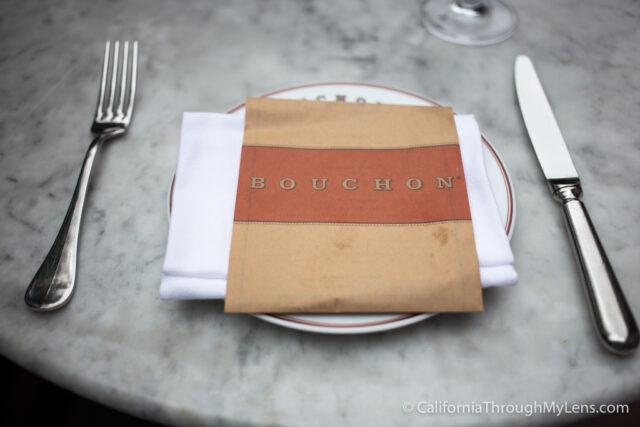 Bouchon is located right across the street from the parking area for V Marketplace on Washington St. There is a big parking lot you can use right next to the marketplace. The restaurant is a quaint red building right next to the bakery, which almost always has a line and which you can read about here.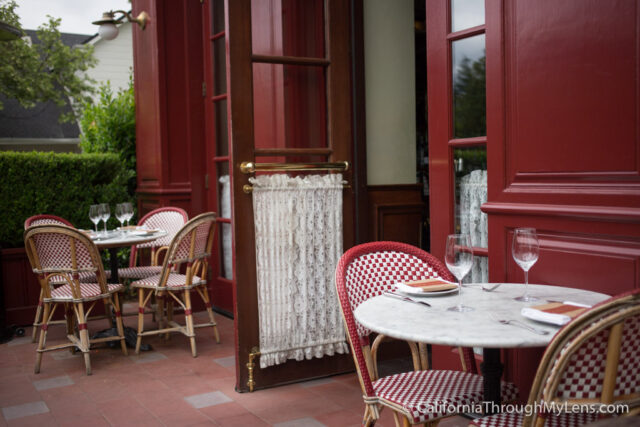 Before you ask, yes, the food is on the expensive side. That being said, this is Napa, where everything is on the pricier side. I doubt that you will leave feeling like you didn't get your moneys worth as the food and experience here are both fantastic.
The Restaurant
The restaurant has an inviting and clean decor with lots of whites, reds, and marble tones. The interior has two dozen or so tables, and the exterior has a half dozen. I chose to sit outside as it was a beautiful day, and I wanted to take advantage of it. Also, be sure to get reservations far in advance if you plan to go on a weekend as this is an incredibly popular spot in the city.
The Food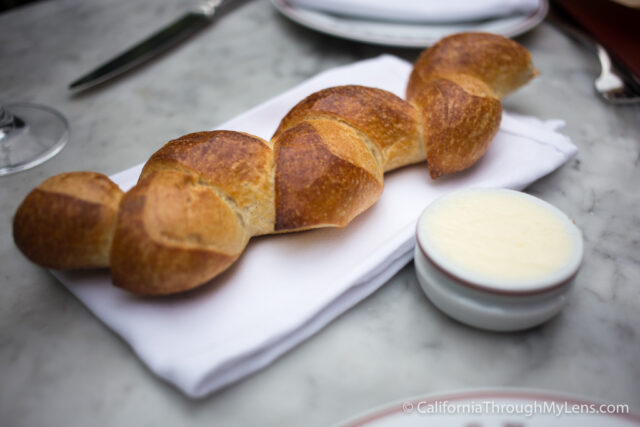 The menu here has so many good options that it was hard to choose what to eat. My wife and I sampled many of the different items, and I can honestly say there was nothing I didn't enjoy. Everything is rich and flavorful, prepared with love and lots of butter. Here are a few of the items we ordered.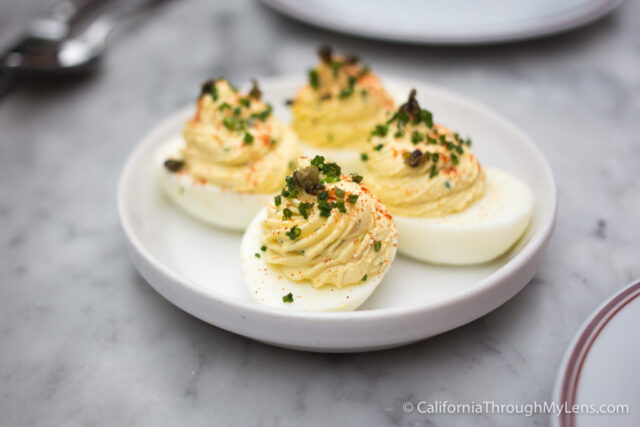 Deviled Eggs – The deviled eggs have a sweet and spicy taste with a horseradish flavor that actually comes from a high-quality Dijon mustard (not the kind you are used to). The capers add a subtle saltiness to the dish.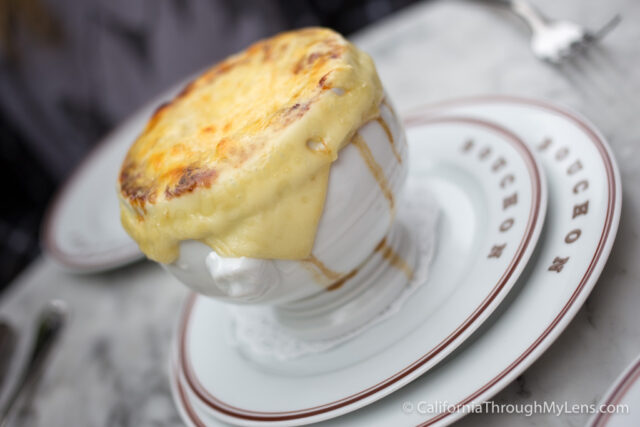 French Onion Soup – This dish has fantastic presentation with cheese melting off the bowl. The cheese has a strong, almost smokey flavor, and it makes the soup come to life. The soup is creamy, dark, and full of character, with a flavor profile that is a lot deeper than French onion soup is typically.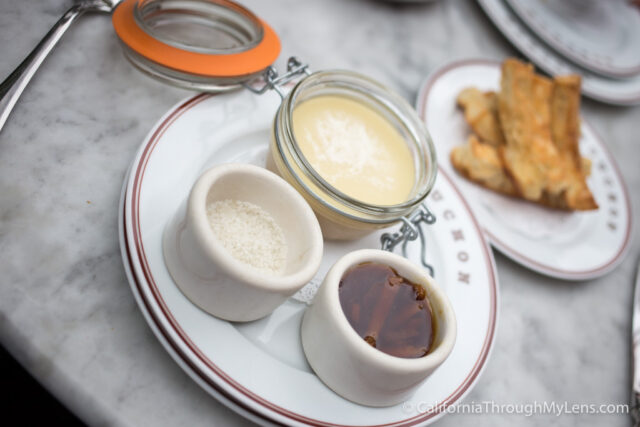 Foie Gras – Served chilled in a dish with clarified butter on the top. The butter was strange to me, but the Foie gras was spectacular. It is served with bread, salt, and jam to add on top of it. The dish is decadent and well thought out, I couldn't believe how well the smokey Foie gras went with the sea salt and the jam. It's expensive, but it would be a must-order for me.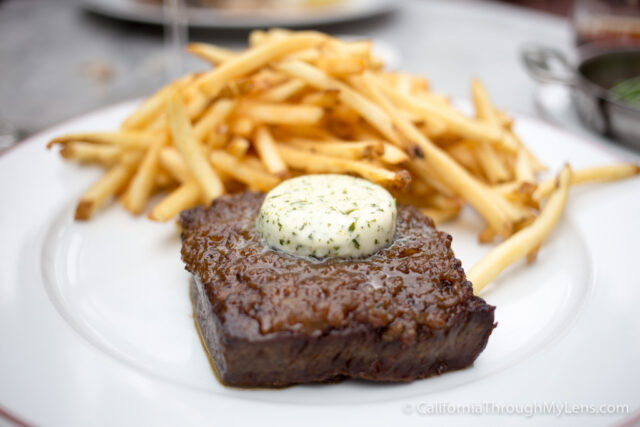 Steak Frites – The steak was cooked exactly as I ordered, and the flavor was out of this world. Lemon parsley butter sits on top in an ample portion, while the caramelized shallots are a fantastic sweet addition. The fries are okay but not anything crazy; the garlic aioli, however, is home-made and great to dip the fries in. I was incredibly impressed with how tasty this dish was.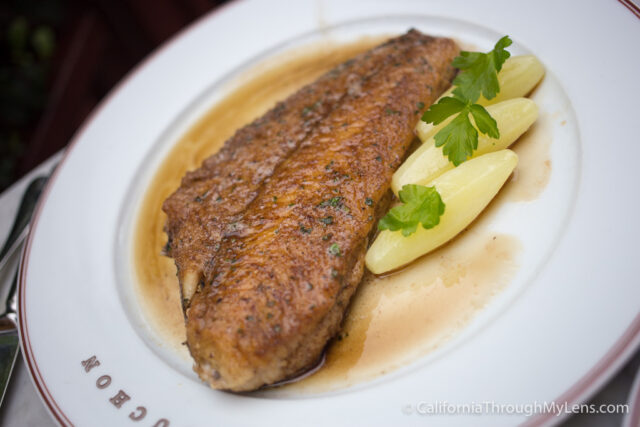 Sol – The sol is a juicy and flavorful fish. The fish is relatively light with a crispy skin and flaky meat. The sauce is buttery as they baste it with butter while it cooks, throw it in the oven then add a lemon, brown butter sauce to the finish.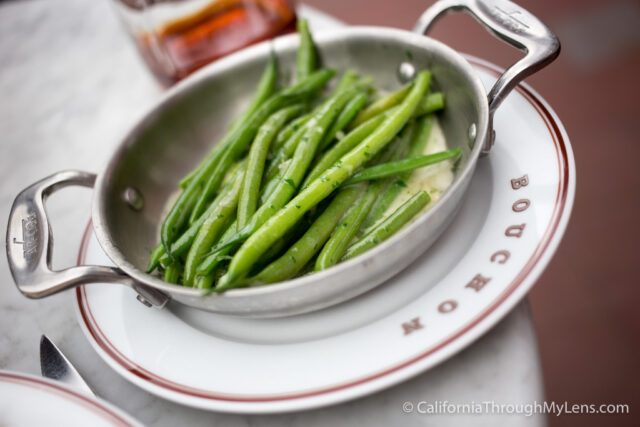 We chose the green beans as our side, and they had a buttery sauce, much like the other dishes. They were spiced well and had a lot of flavor. These are not healthy vegetables, but they are fantastic.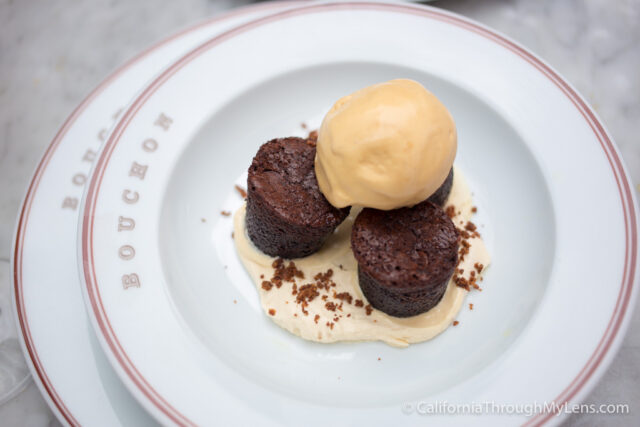 Chocolate Bouchon – Warm chocolate brownies with praline ice cream and a dolce ganache. This was my favorite dessert, but it is not always on the menu as it can change. The chocolate brownies from the Bouchon Bakery are decadent, and gelato is smooth, what's not to like?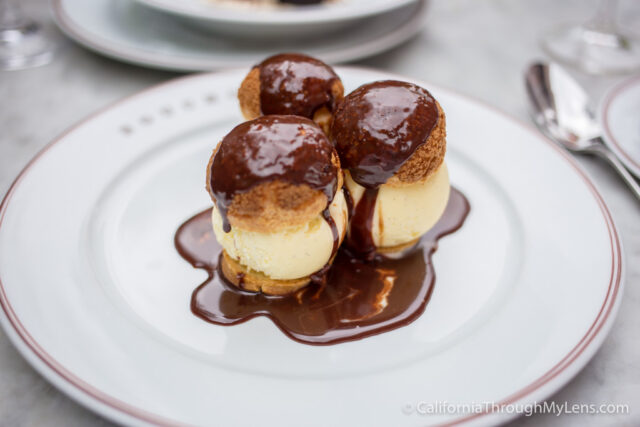 Profiteroles – Presented with chocolate sauce drizzled on top, these almost hollow creme puffs are a light dessert. Not as rich and decadent as the brownies, they have a smooth French vanilla ice cream in between and an ample portion of chocolate on top.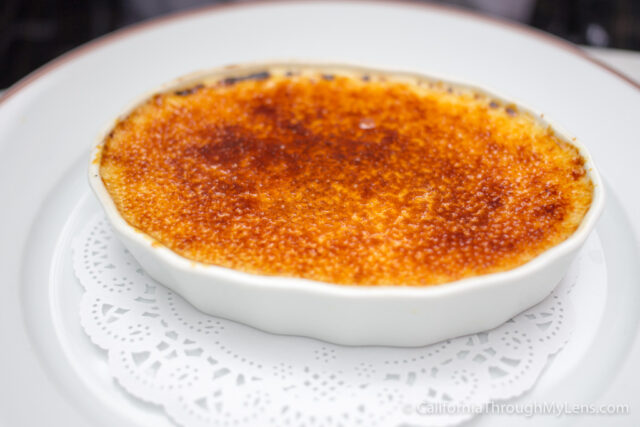 Creme Brulee – Comes as you would expect with a crunchy caramelized top and a softly whipped pudding underneath. One of the best I have had, though and an easy recommendation.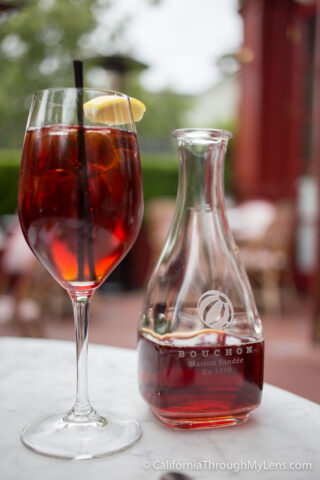 Our server Chris took care of us the entire time and was always great suggesting a dish or describing what was in each. All in all, my first Thomas Keller experience was one of the best meals I have had in a while. No visit to Yountville is complete without stopping for a meal at one of his restaurants. Let me know what your thoughts are when you check it out.