Big Painted Cave & Symbol Bridge in Lava Beds National Monument
Lava Beds National Monument is rich in Native American history, as the area was significant to the Modoc People. One of the best ways to see this history is to visit Big Painted Cave and Symbol Bridge, which have cave paintings and pictographs that adorn a few of the walls. Here is all the information if you want to check them out.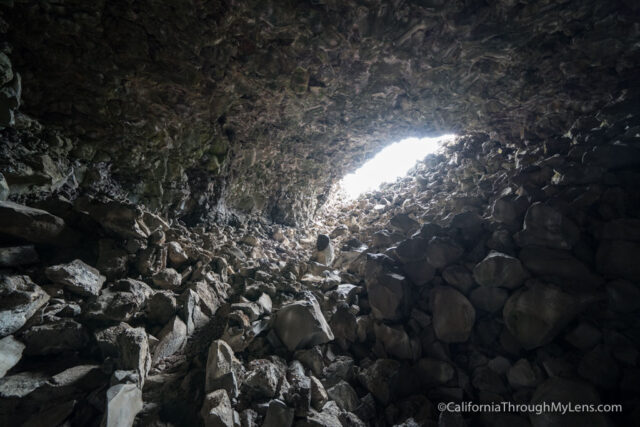 Details
1.7 miles round trip
Flat
Location: Near Skull Cave, north of the visitors center
This information is from my visit in 2016, 2018 and 2019
Read about the entire park here
Getting There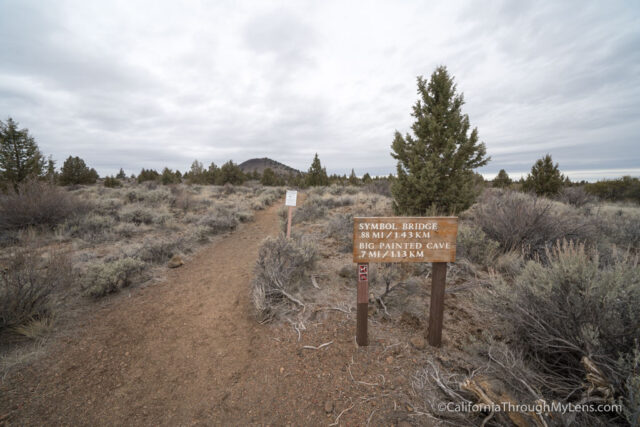 From the visitor center, you will head left on the main road and follow it until you see signs for Skull Cave on the right. Follow this road, and you will notice a sign for Big Painted Cave and Symbol Bridge on the left about halfway to Skull Cave. There are a few parking spaces here as well.
The Trail
From the parking area, it is a .75 mile walk to Big Painted Cave and an extra .25 to Symbol Bridge. I recommend you go to both if you are doing the hike, as Symbol Bridge had the more unique paintings when we went. The path is well maintained and flat, so you won't get lost on the way out.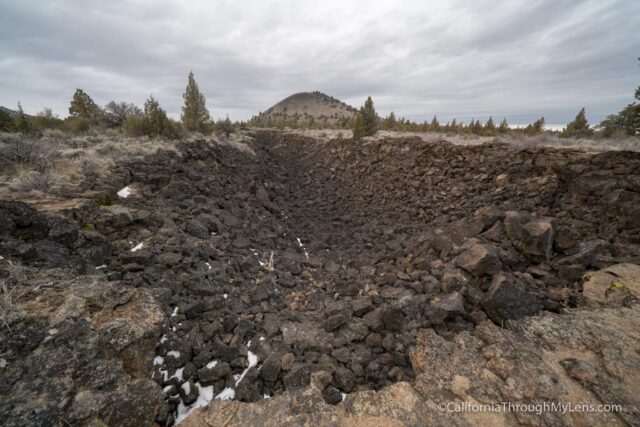 There are some excellent views of Schonchin Butte as you begin your hike as well.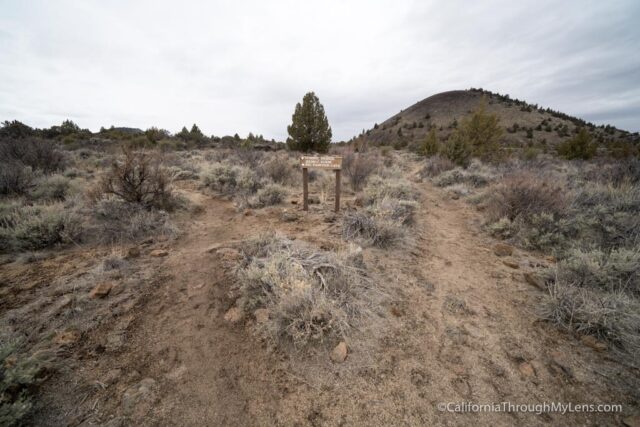 At the .7 mile mark, you will see a sign directing you left to Big Painted Cave.
Big Painted Cave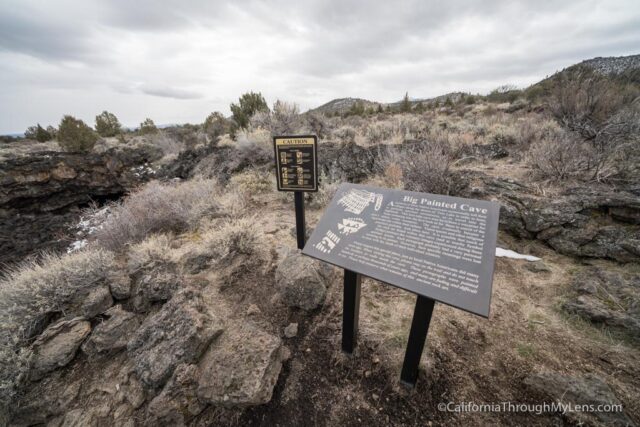 Big Painted Cave lives up to its name, and it is one big cave with lots of colors on the walls and rocks.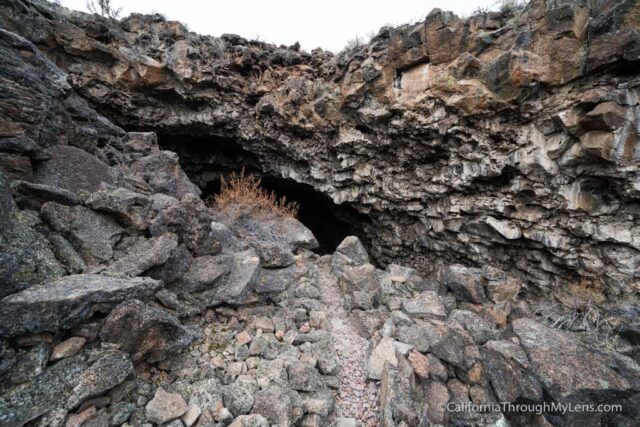 We walked down into it, but it's not very big, so there is not much to explore.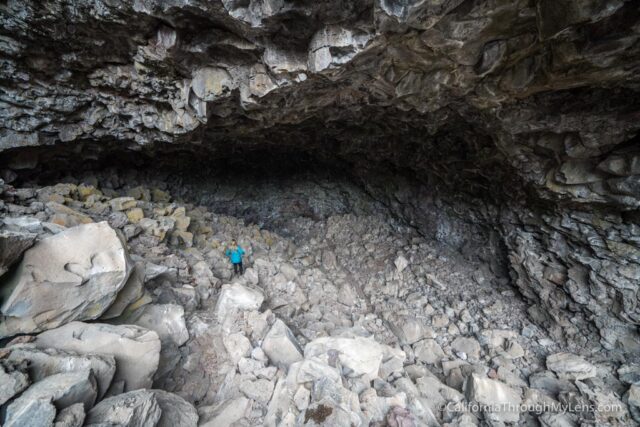 I won't lie, I am not sure I saw any of the paintings here as it was hard to make out what was a color and what was a painting with no real defined shapes. That being said, it was still a cool spot to explore, and the colors made the cave unique.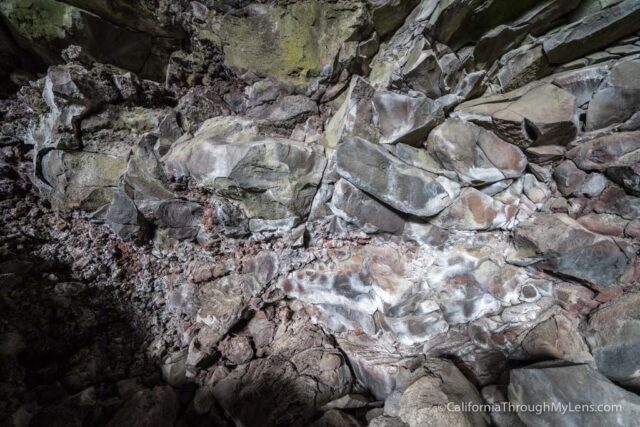 After looking around for 5 – 10 minutes, we headed out of the cave and on to Symbol Bridge.
Symbol Bridge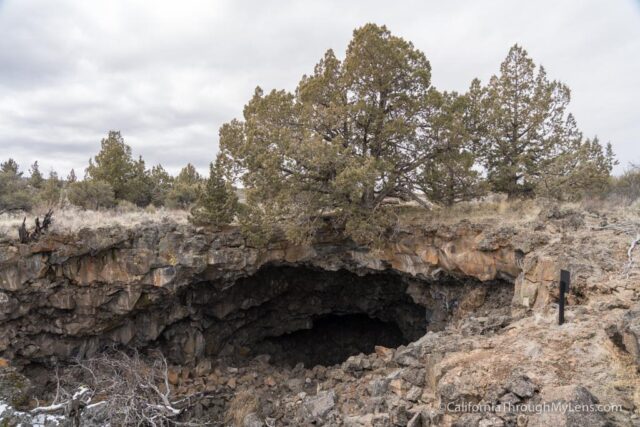 The path out here is more of the same, and in about 5 minutes you should make it to Symbol Bridge.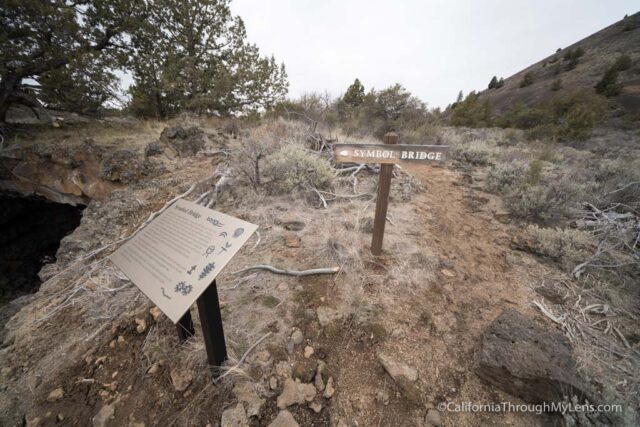 I am not sure why they call it a bridge since it is a cave as far as I could tell. It was impressive though, and the artwork was very pronounced on both sides of the cave.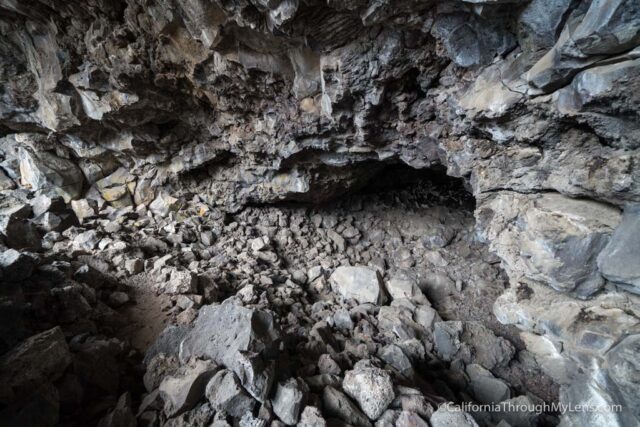 This one was really cool to see, it is worth the extra walking to get here.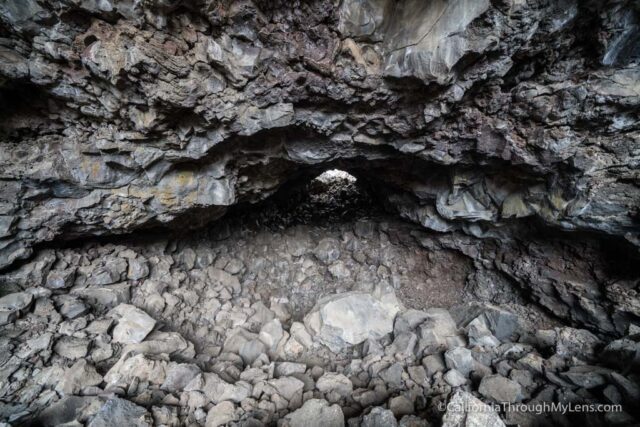 Obviously, make sure you do not get too close to the artwork or touch it, so it can be maintained for future generations to enjoy as well.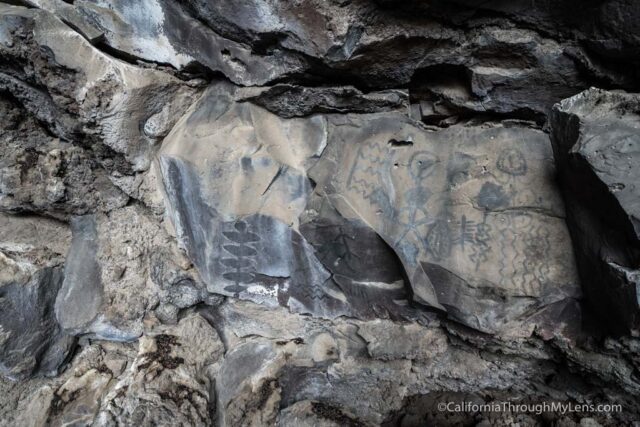 When you are finished exploring, you can head back on the .8 mile path back to the car. Don't forget to check out Skull Cave when you are here, as it is one of my favorite caves in the park.