Sol Food: Amazing Puerto Rican Cuisine in San Rafael
If you are looking for good, ethnic food in the San Francisco area, you will be surprised to hear that one of the best places is actually not even in the city. Sol Food, located in San Rafael is consistently voted one of the city's best, and it is easy to see why when you eat the food. Here is everything you need to know, but one thing is for sure, be prepared to wait as it is busy nearly all hours of the day.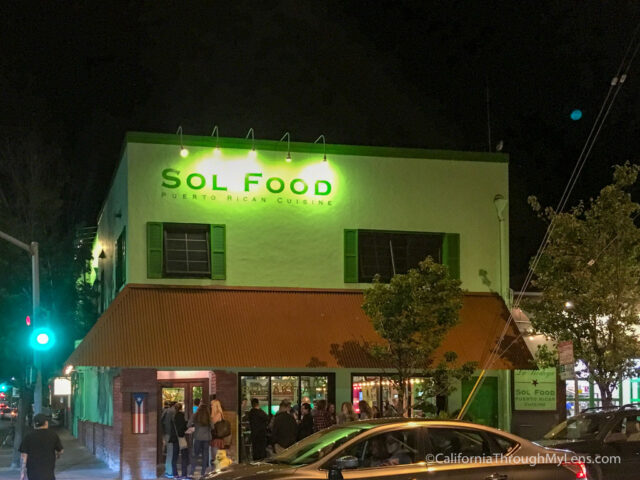 Details
Cost: $12 – $15
Location: 901 Lincoln Ave, San Rafael, CA 94901
This information is from my visit in 2016
Getting There
Sol Food is located on the corner of Lincoln and 3rd St in downtown San Rafael. There is street parking around the area that you can use.
The Food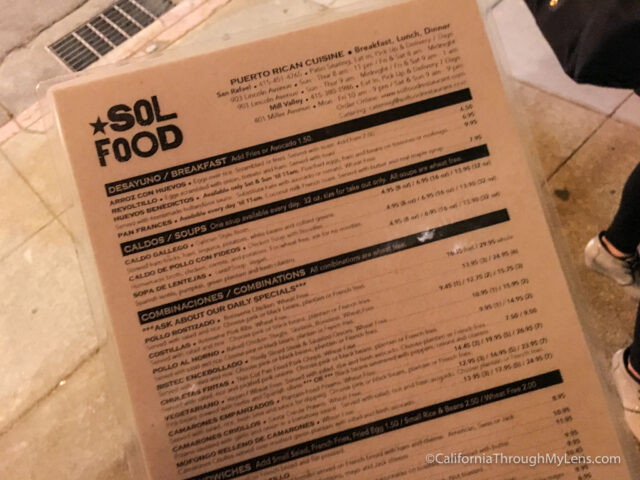 When I arrived at around 9:30 PM on a weekday, the line was still 20 people deep just to order and get a spot in the restaurant. Luckily I was by myself, so a small bar seat in the back opened up, and I was able to jump most of the line. The line gave me a chance to figure out what I wanted to order though, and here is what I got.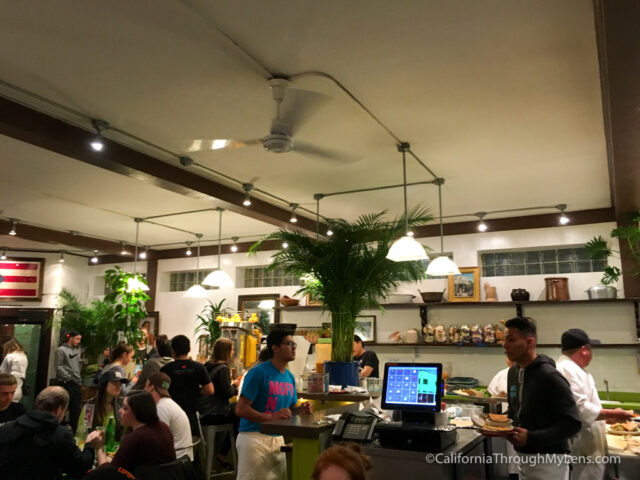 I opted to try the combination Pollo con Horno, which was boneless chicken thighs marinated with oregano & garlic then baked. It is served with rice, beans, organic salad & fried plantains. I chose one sweet and one spicy plantain.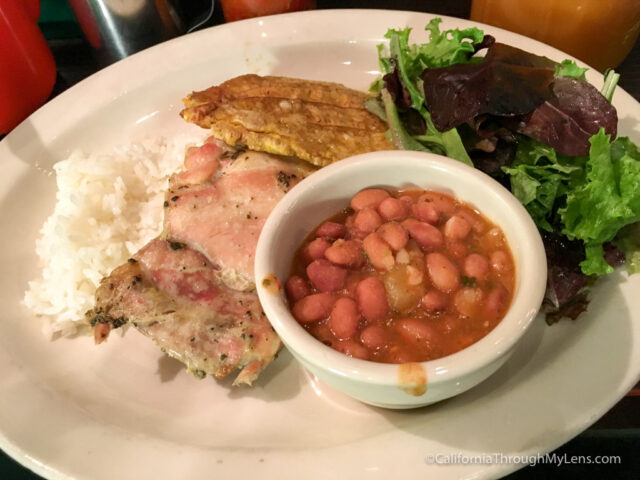 The chicken is moist and cooked so well that it melts in your mouth as you eat it. It goes well with the homemade hot sauce they have sitting on the table, which has a strong vinegar taste with a good spice.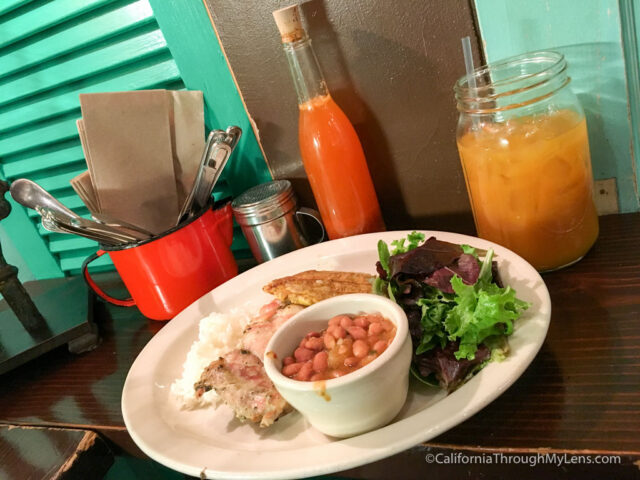 I thought the sweet plantain was way better than the spicy to me. The spicy was a little dry for my tastes, but the sweet was juicy and full of flavor.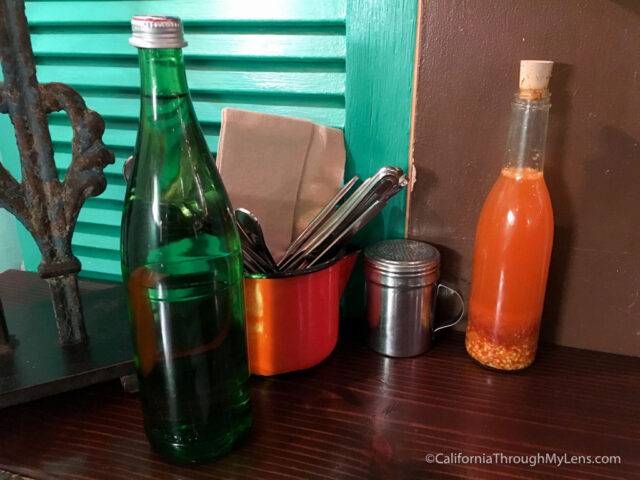 Pink beans are just standard pinto beans, but they are spiced much different than traditional Mexican food, I liked them a lot. I found the best way to eat the meal was to mix the rice, beans, and chicken with the homemade hot sauce. I can't get over how good it all is mixed together; it makes the individual flavors come out. The salad was okay but nothing to write home about.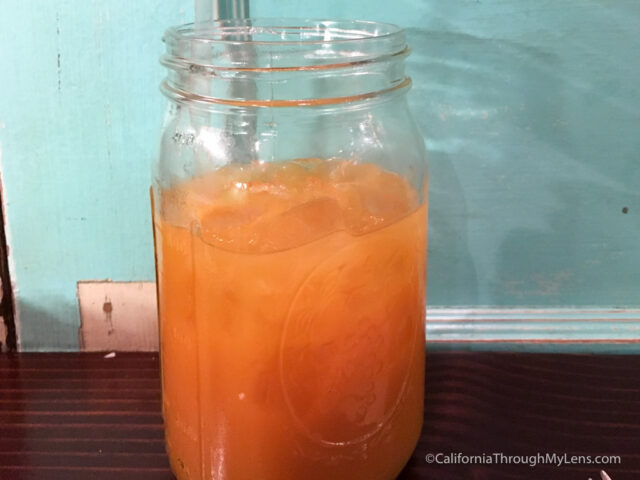 I also ordered the mango ice tea, and it was fantastic. It tastes like mango juice with a little tea in it.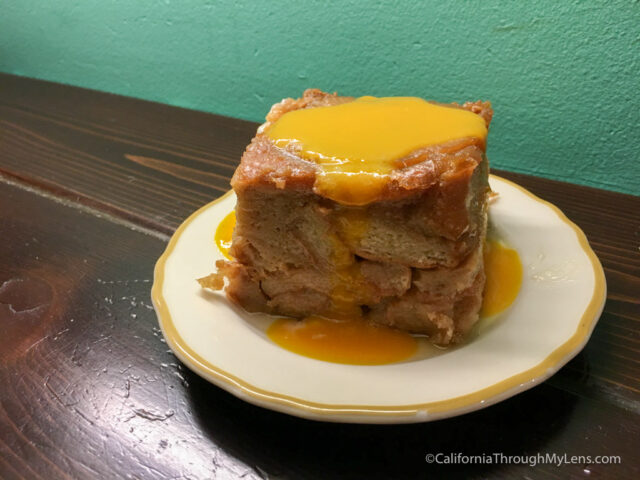 Lastly, for dessert, I went with the mango bread pudding. It was creamy and had a mango pineapple sauce that was excellent with the delicious bread pudding. There is a little pineapple baked into the top, much like pineapple upside-down cake.
So there you have it, my time visiting one of the area's most popular eateries. If you ask me would I wait 45 minutes again to get this food, the answer is an undoubted yes. Let me know what you think in the comments.