Loleta Cheese Factory: Homemade Cheese on Highway 101
Update 2022: Unfortunately, this place has closed.
Loleta Cheese Factory is a small cheese company in Northern California and it is a great spot for a quick detour on a road trip. Open 7 days a week it is just 5 minutes off the freeway and has samples of over 20 different types of cheese that you can try. If you are there when they are actually making the cheese then they are happy to tell you about the process as well. Either way if you like cheese like I do then this stop is a no brainer.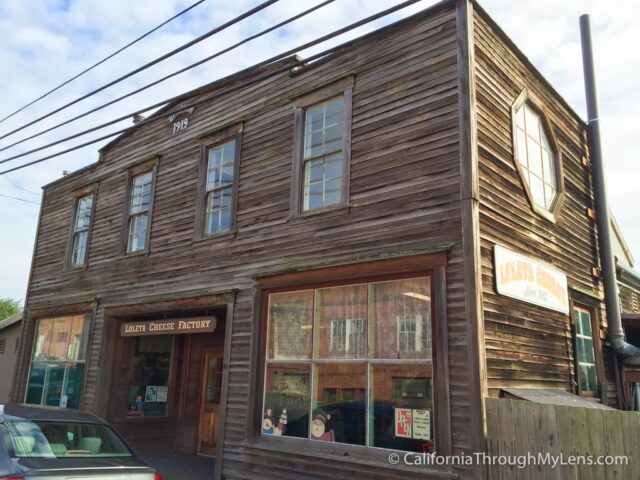 Details
Hours: 9AM – 5PM
Location: 252 Loleta Dr, Loleta, CA 95551
History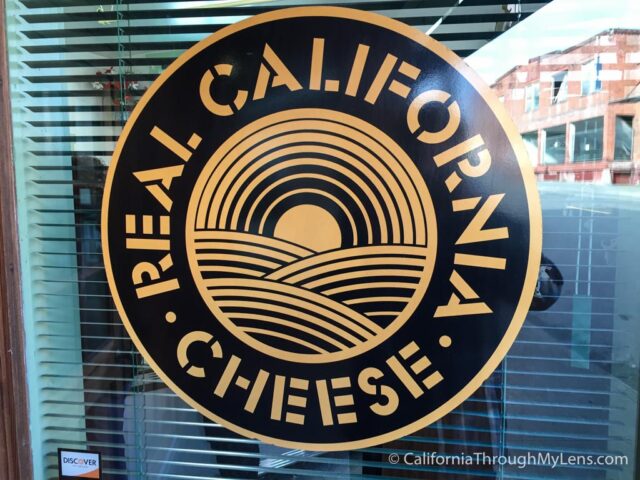 Loleta Cheese Factory is a family run business that produces over 34 different types of cheese. The company was founded in 1982 and it became the first cheese factory in California to make organic cheese in 1995.
The Shop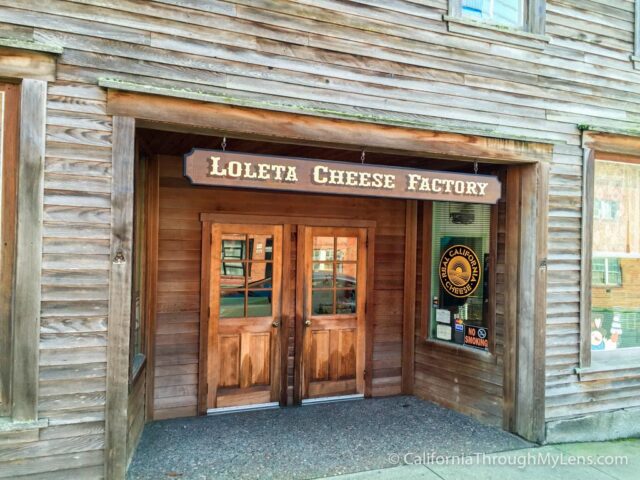 When you pull up in the parking lot you will notice the small downtown for the old town of Loleta. When I was there on a Saturday, everything was closed and it seemed like a variable ghost down, but at least the cheese shop was open. The old shop has a fun exterior and I enjoyed the sign showing that it was real California cheese.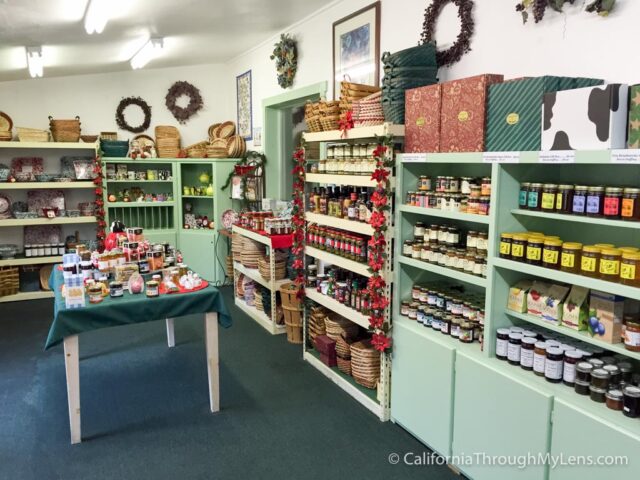 The interior is exactly what you would expect with lots of knick knacks to purchase and even more cheese.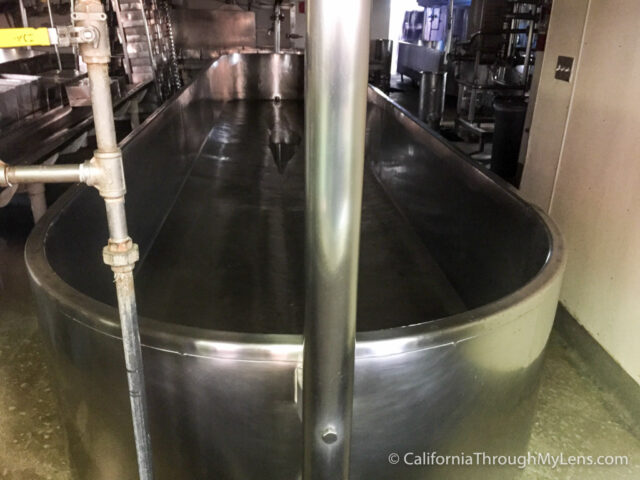 They were not making it when I was there but you can see them make the cheese sometimes when you come in.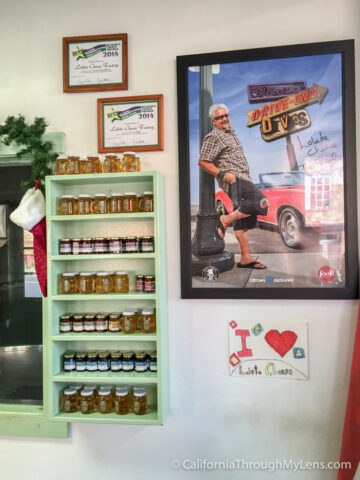 Apparently it has also been visited by Diners, Drive-Ins and Dives as I saw a sign showcasing it on the wall.
The Cheese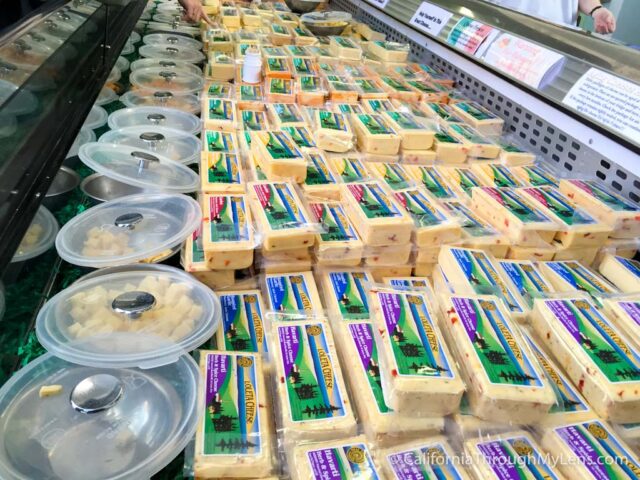 Like I said above, they have a ton of variety here. I counted over 20 types of cheeses and all of them were available for sample. Needless to say I was pretty full before I got through them all.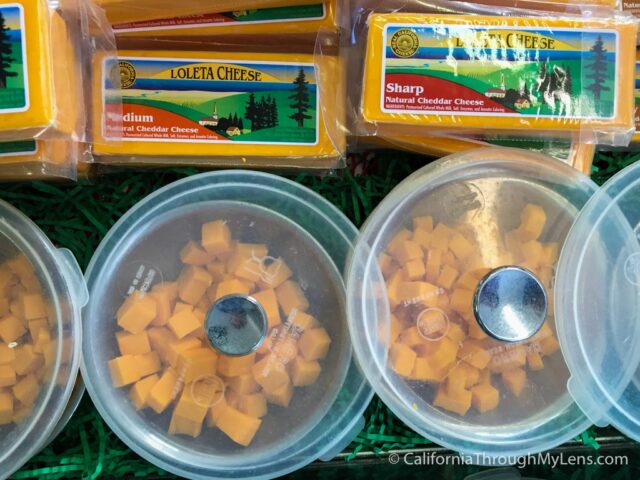 The flavors here range from garlic cheddar to jalapeno and green chili. I ended up settling on the smoked cheddar and the sharp cheddar as my favorites and took home a half pound of each.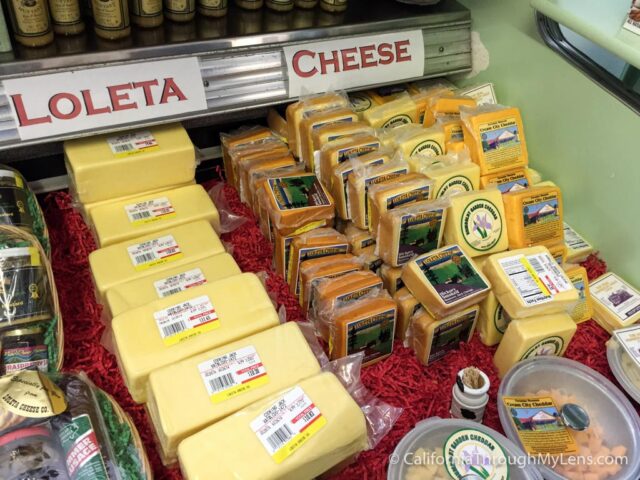 The people here were really helpful and they informed me that the difference between mild cheddar and sharp cheddar is how long it is aged, about a year difference between the two. You learn something new every day.
All in all, this is a great shop full of yummy cheese. Take some home like I did or just grab a hunk and have a roadside picnic. Either way you are supporting a small local business. Let me know if you have been in the comments and what your favorite cheese was.