Cup of Cherries: Best Breakfast in South Lake Tahoe
I love good breakfast food. I would even go so far as to say it is probably my favorite meal of the day. That being said, I don't usually go out of my way to try new places since it is an easy meal to skip. When I was in South Lake Tahoe though, I did a bunch of research to figure out where I could find a good breakfast, and I kept seeing Cup of Cherries time and time again. So I set out to give it a try on my way out of town, and after eating one of my favorite recent dinners the night before at MacDuffs, Cup of Cherries had big shoes to fill. Here is all the information.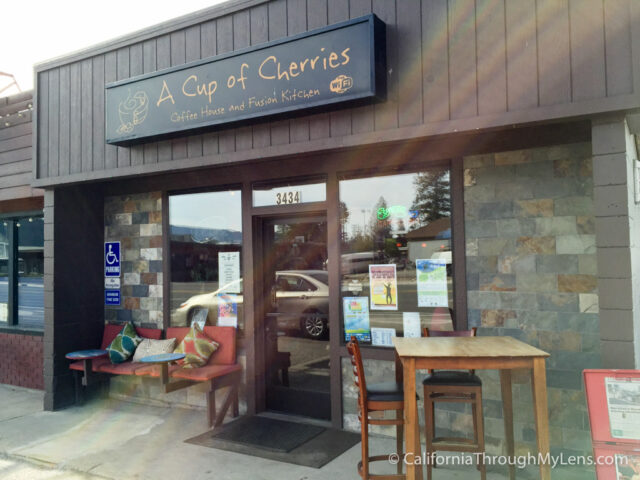 Details
Cost: $8-$12

Hours: 8 AM – 3 PM every day

Location: 3434 Lake Tahoe Blvd, South Lake Tahoe, CA 96150

Parking: Free in the small lot next to it

I visited in 2017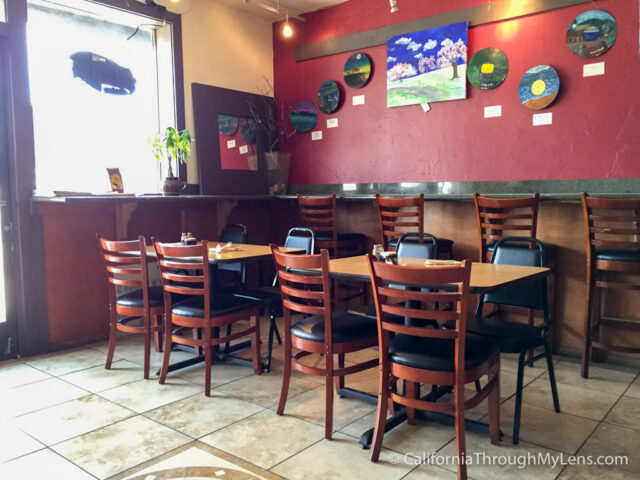 I arrived about five minutes after it opened, as I was on my way out of town, and my wife and I were the only people in the restaurant. It was small with only a half-dozen tables, and I could imagine it having a long wait on weekends, so make sure to get their early if you want to try it.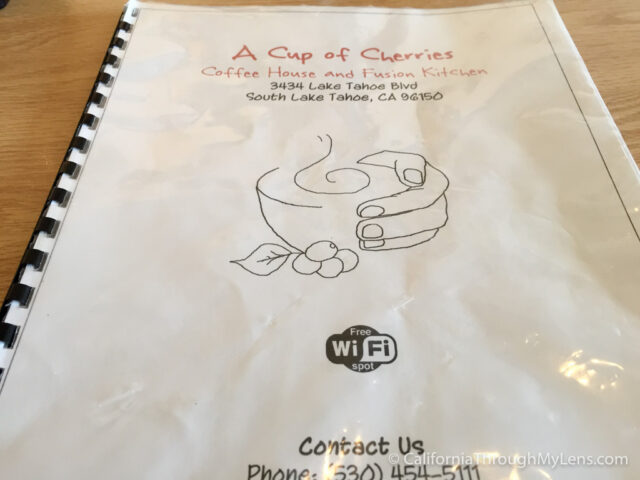 After looking over the menu, there were too many things to choose from, so I just let the waiter pick for me, and he decided on the Island Pancakes. I also went with one of their unique coffee drinks as well, which was milk with espresso ice cubes dropped in it. As they melted, it turned into a latte that you are drinking, and it was a fun idea that I hadn't seen before. The drink is not a strong coffee flavor as you can imagine, so if you like your coffee strong, you may want to choose something else.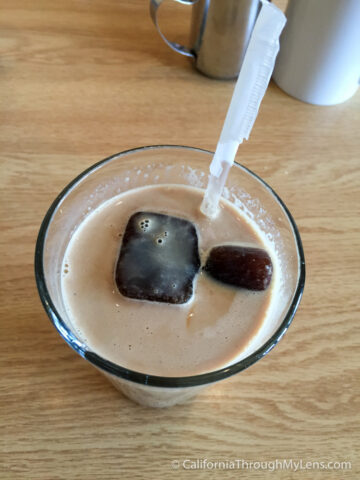 My wife ordered the omelet quesadilla, which is precisely how you would imagine, it's an omelet that you can each with your hands. It came with a spicy sauce to dip it in, and it was an excellent way to eat an omelet. I am surprised that I had not seen people make something like this before.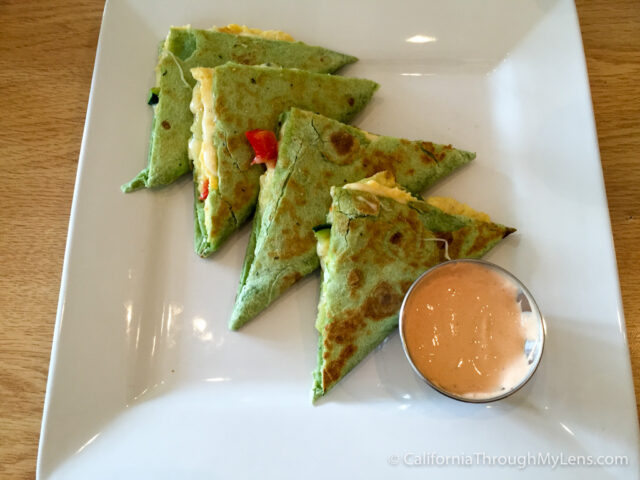 The pancakes were fantastic as well, as was the presentation. They came out with a strawberry, bananas, and nuts on top and bacon on the side. I was given extra syrup, and I overindulged in it as it was a delicious coconut syrup. I had no problem polishing them off, and I highly recommend it.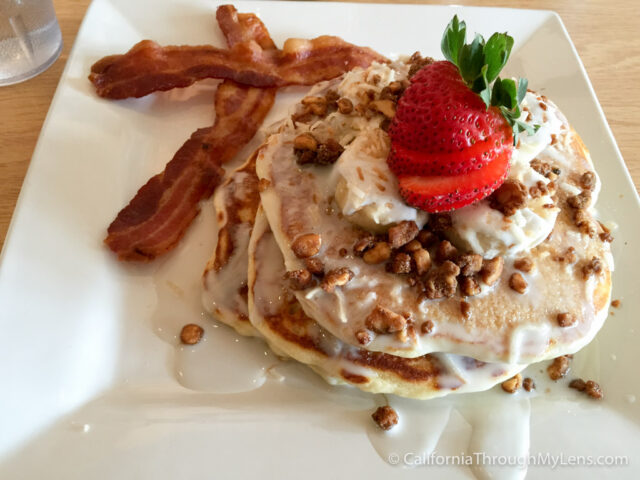 Since everything was so good, we also grabbed a green tea ginger muffin for the road as well. When we ate it 6 hours later, it had a light green tea flavor and a heavy ginger flavor. It was good, but I expected it to taste more like green tea.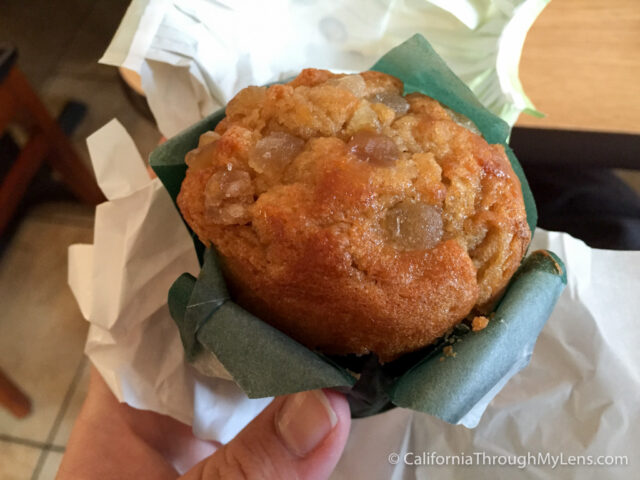 All in all, this is a fantastic spot for breakfast in South Lake Tahoe, and I highly recommend it. Let me know in the comments if you have another favorite place in the area so I can try it on my next visit.