It is always fun to find those little stops along your road trip that provide something different and help you to create new memories and traditions. For me and my friends every trip to Northern California always The Olive Pit in Corning in it. This place is in the self proclaimed "green olive capitol of the world" and while that seems debatable to me it is a lot of fun to stop at and I am not even a green olive fan. The history of The Olive Pit is as follows:
"Over 40 years ago, Pete and Ann Craig displayed several jars of olives on a small shelf of the original Olive Pit – a frosty and hamburger stand – to see if any one would be interested in buying their locally grown, locally produced olives. People were quick to purchase the olives and a Corning tradition was born."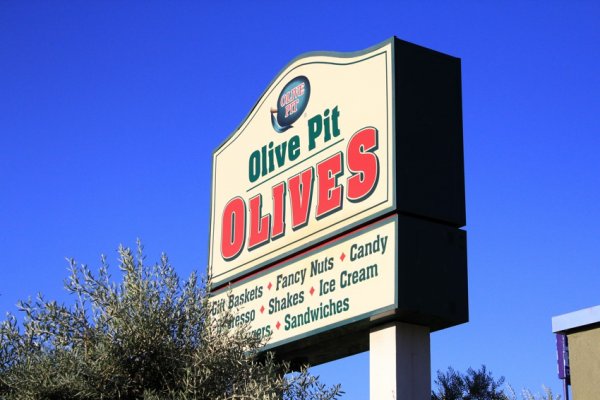 Upon entering they have a tasting bar that has a plethora of green olives (mixed with everything from blue cheese to bacon) as well as butters (pumpkin and apple) and olive oils (everything from peach to garlic). All of these are really fun to sample and many of them are quite good. The friendly staff helps you figure out which one you would like and provides crackers and bread.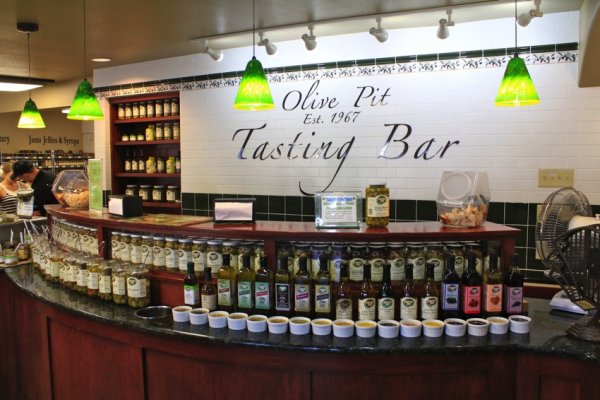 They also have a huge area of nuts and other goodies such as dried fruit and jams. I always pick up the honey raspberry almonds or the butter toffee peanuts which are heavenly. All of these things help to provide an atmosphere that is fun and new. They have a huge amount of things to try and indulge in and I guarantee there is something there to purchase that you have not seen before.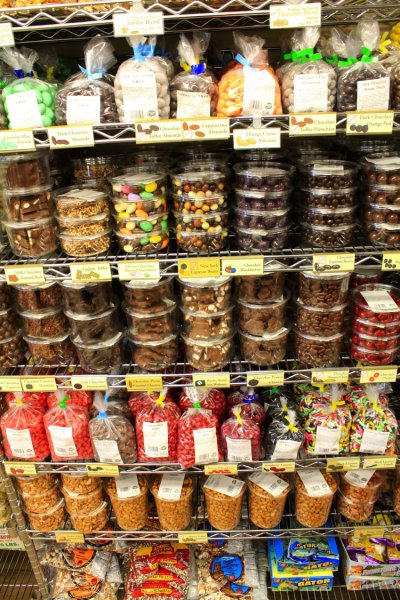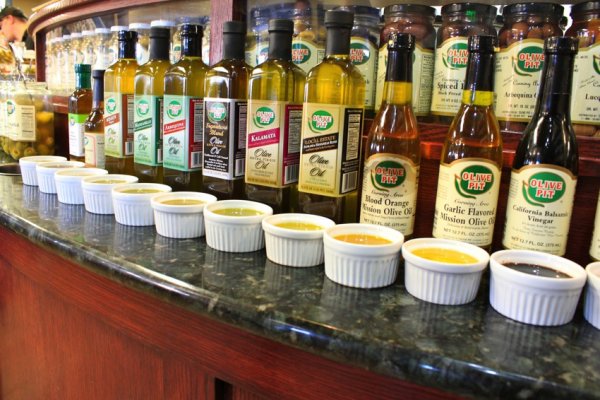 They also have a restaurant if you are looking to get a full meal in between samplings. The olive pit is a great time if you need a much needed stop between Redding and Sacramento. Check out the rest of the pictures and get directions below. Also be sure and let me know if you know other great California road trip sights.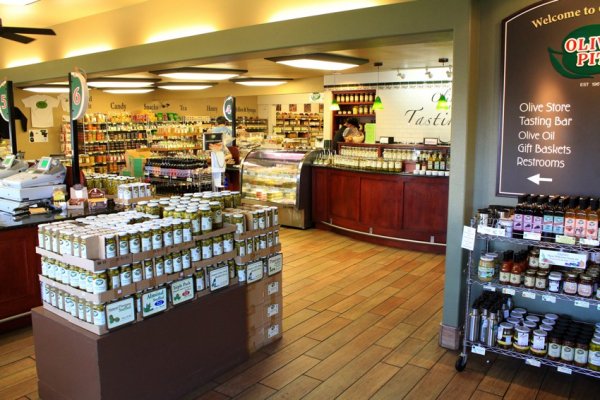 Reasons to Check it out
Good place to stop on road trip
Lots of variety
Lots to sample
More then olives
Reasons not to check it out
Can be pricey depending on your budget, but fresh fruit and nuts usually are
Get directions by clicking the red dot below