8 Orange County Ice Cream Shops You Need to Try
It is hard to beat Orange County beaches and ice cream shops with summer right around the corner. I already covered beaches in a previous post here, so this short post is all about some of Orange County's best and most unique ice cream shops. I have visited many ice cream shops over the years and this list is some of my favorites in the Orange County area. Here are all the shops in alphabetical order. Be sure to let me know what I left off in the comments!
Hans Homemade Ice Cream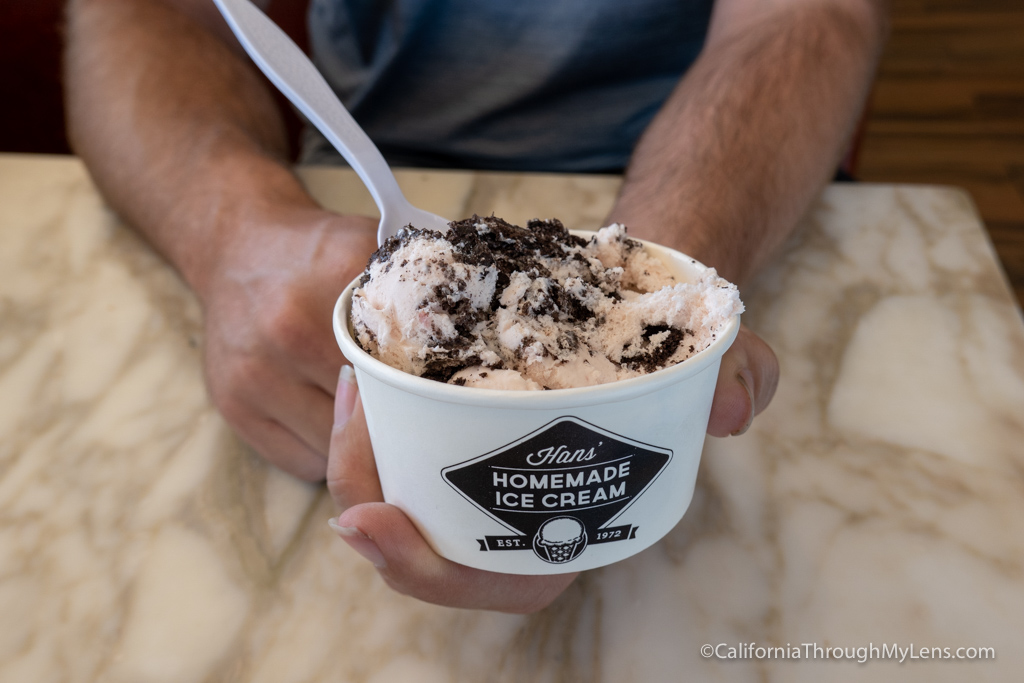 Hans has been a local favorite since 1972 in Orange County, and it feels like you are visiting an old-time ice cream parlor. They make all of the ice creams in house, and they rotate frequently. It's just classic ice cream here, which I love. Also, the mint ice cream sandwich with oatmeal cookies is a personal favorite of mine as well.
HoneyMee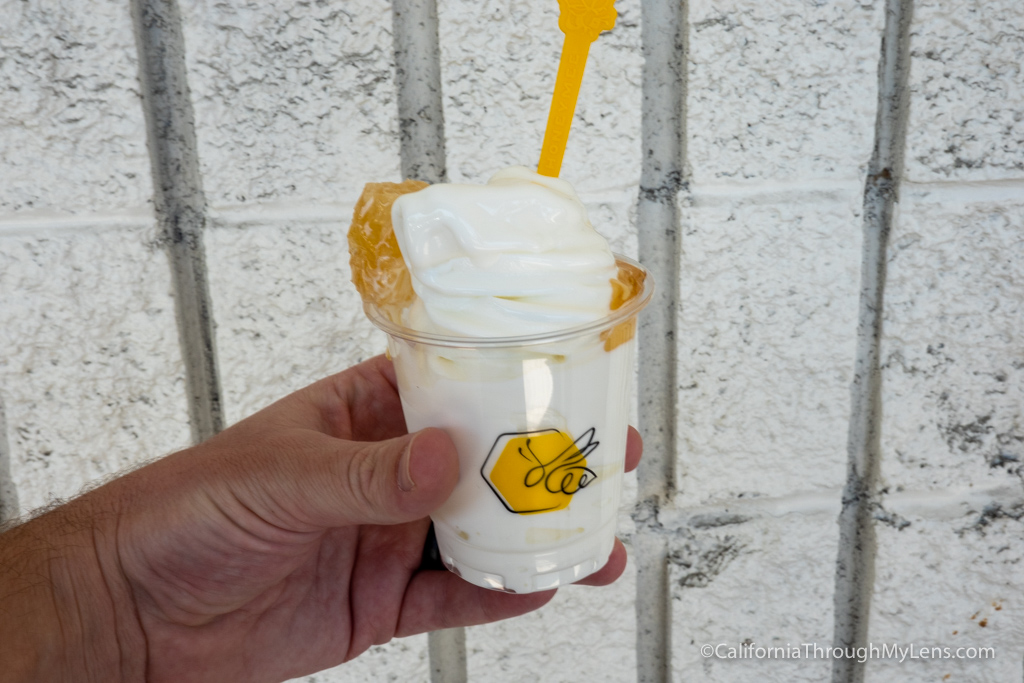 HoneyMee sources all of their milk for their smooth soft-serve ice cream from California dairy farms, and they top the ice cream with locally sourced honey and honeycombs. It is as simple as it gets, but it is tough to beat good quality honey on top of nice ice cream. Plus, if you want to get crazy, they have affogatos served with either coffee or matcha. It's an excellent spot for a unique dessert.
House of Chimney Cakes
House of Chimney Cakes is a popular Instagram foodie spot with a sweet bread cone that is the official dessert of the country of Hungary. They pile the cone high with delicious soft serve and then add all sorts of toppings to create one-of-kind ice cream cones. You can even watch them make the chimney cakes after you order. It is close to Disneyland and is a great stop after a day of exploring the park.
Joe's Italian Ice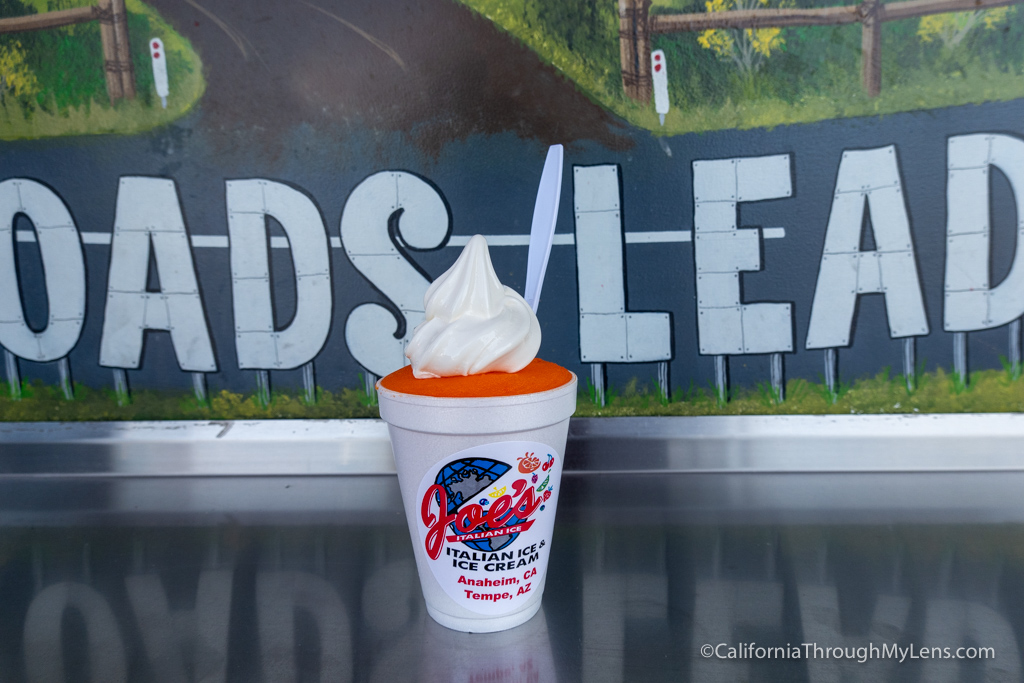 Joe's Italian ice is a must-visit spot in Orange County, and it is home to some of the best Italian Ice I have ever had. There is always a line, but you will understand why when you visit. Everyone is friendly here, the storefront has an old-school cool, and it is just ridiculously good. I have had many flavor combinations but it is hard to beat strawberry lemonade. 
Popbar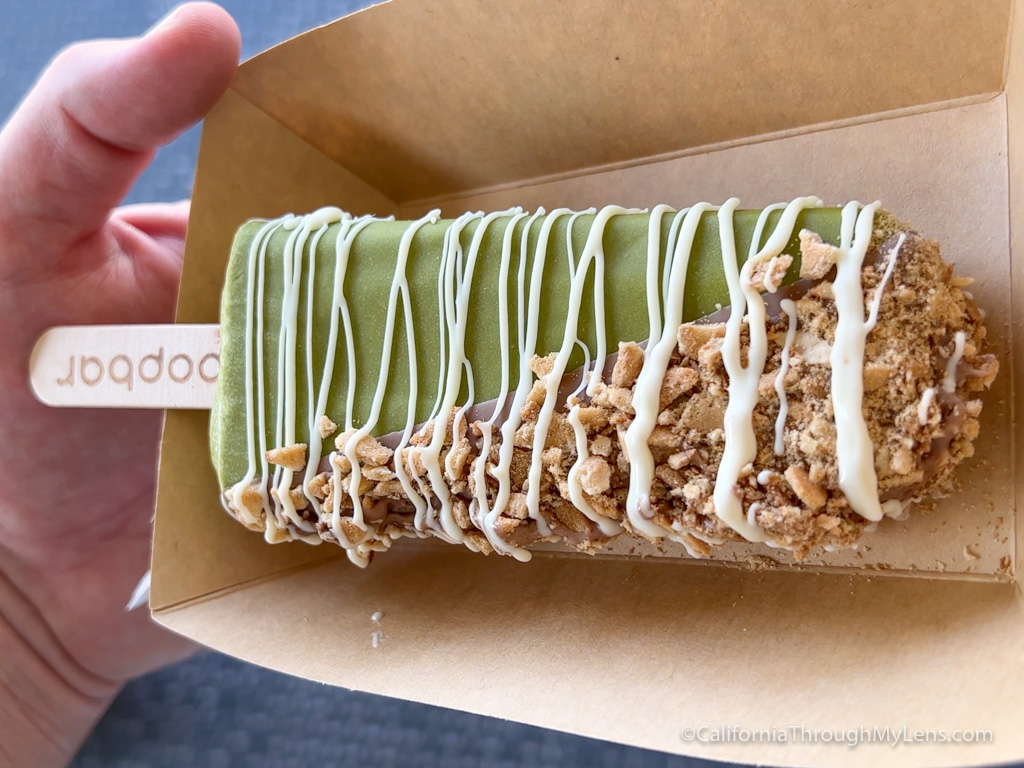 Popbar is also located close to Disneyland, and it is a famous New York shop that was brought to the west coast. The ice cream here is gelato on a stick, and then they dip it in your choice of chocolate and roll it in the toppings you select. It's different from the rest of the spots on this list, but it is a great grab-and-go ice cream in a fun Southern California food hall. My favorite is the Green Tea Kit Kat creation. 
Salt & Straw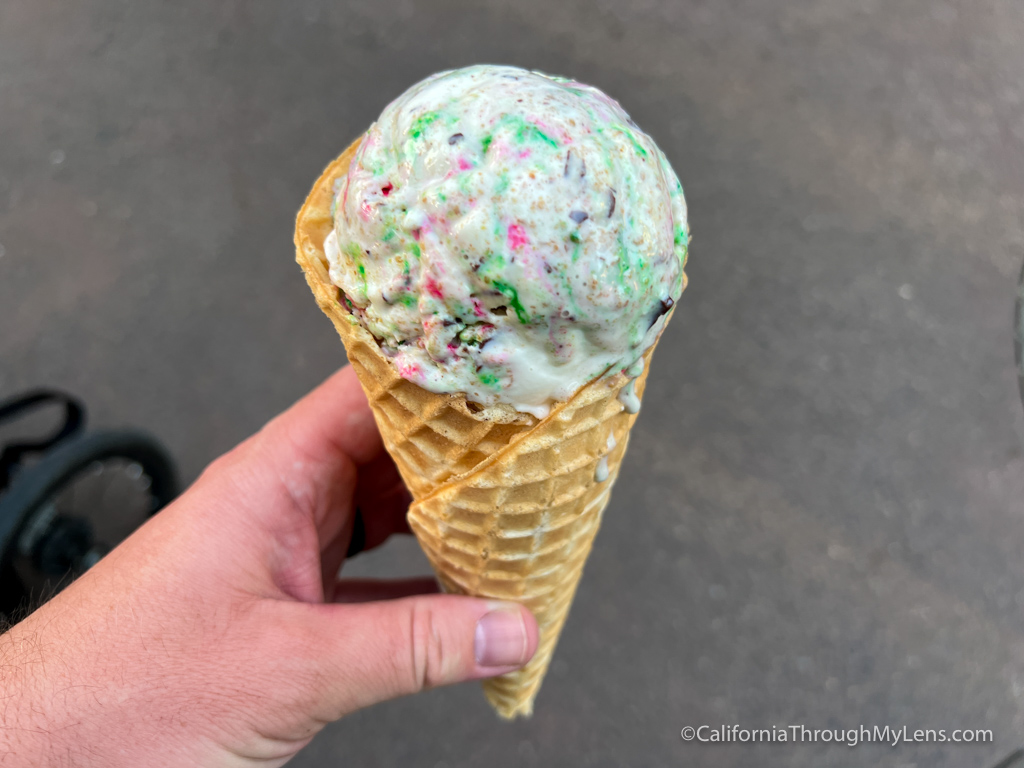 Salt & Straw started in Portland, Oregon but now has a few Southern California locations. The Orange County location is in Downtown Disney, and it is a popular spot for a scoop of ice cream while at the park. Salt & Straw has some of the most unique flavors you have ever seen, with five new ones rotating every month. When I say unique, I mean it as they have had ice cream with bugs in it and often have goat cheese and even smoked ham in their rotating flavors. The ice cream here is so good that I will try anything they make.
Saffron & Rose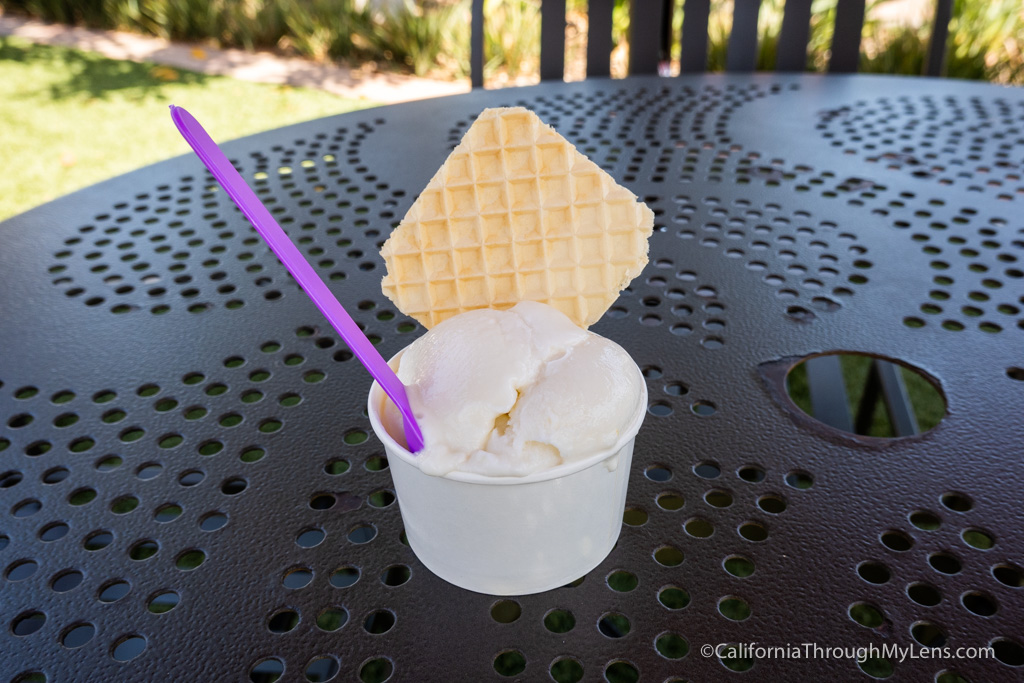 Saffron & Rose is a Persian ice cream parlor that has been making ice cream for almost 50 years at their LA location. The Irvine location is much newer, but the ice cream is just as good. Seriously, I never knew how much I needed Persian ice cream in my life, and I highly recommend you go down and give it a try. It is so simple and flavorful that I rarely leave without a pint. I recommend the white rose.
Sweet Rolled Tacos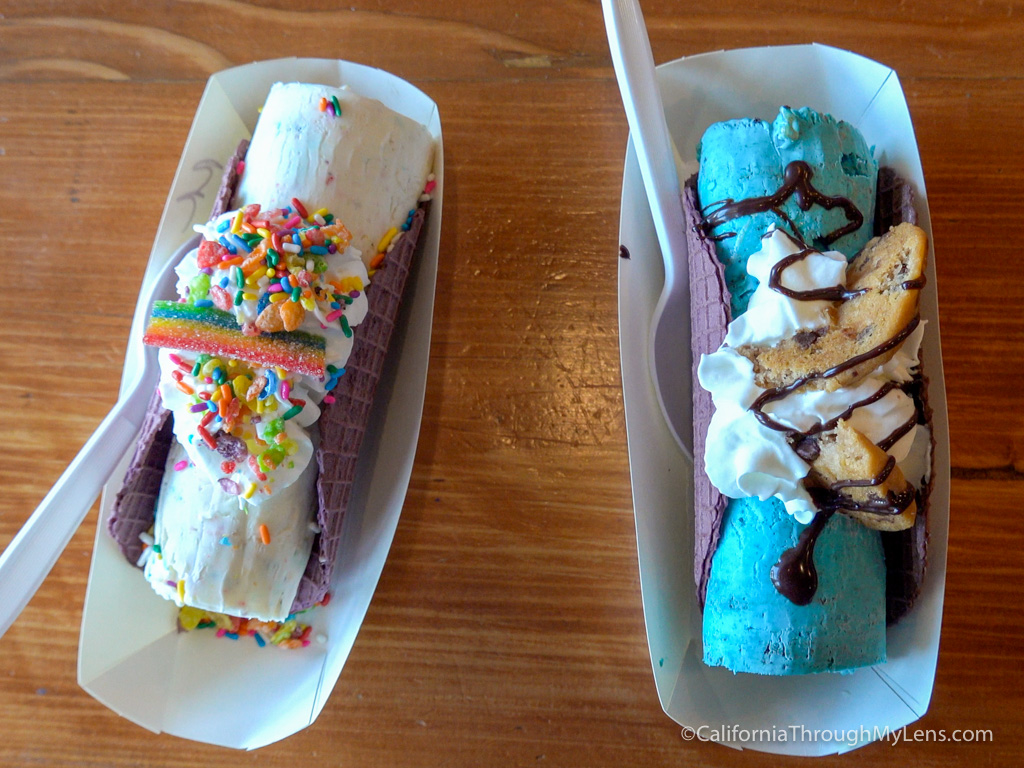 The last spot on this list is Sweet Rolled Tacos in Garden Grove. Rolled ice cream has been popular for a while, but this shop took it a step further by making rolled ice cream and then putting it in a taco and adding some toppings. I love watching them make it after I order, and I can easily say that it is not just a gimmick but actually tastes fantastic. It is the dessert taco you never knew you wanted, and the flavor combinations often change, making it new every time you go in.