Biking Coronado Island Along the Bayshore Bikeway
If you want to get to know the island of Coronado, then the best way to do it is by hopping on a bike and heading to the Bayshore Trail (half the ride) and the Coronado Bike Trail (the other half). This trail is an amazing 6-mile bike path that takes you all around the island to see some of its main highlights while also getting a workout. Here is all the information so you can do it yourself and be sure to take your time as there is a lot to see.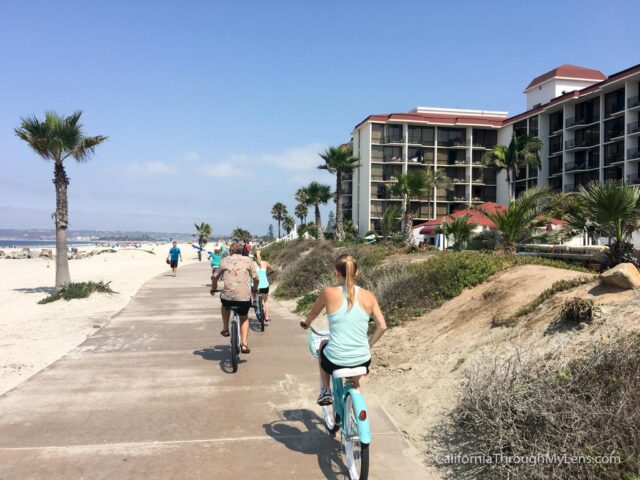 Details
Rent bikes from downtown or along the boardwalk
6.1 miles around the entire island
Mostly flat and suitable for relative beginner bikers but a few sections are with traffic and can make people nervous
This information was from my visit in 2016 and 2018
Getting There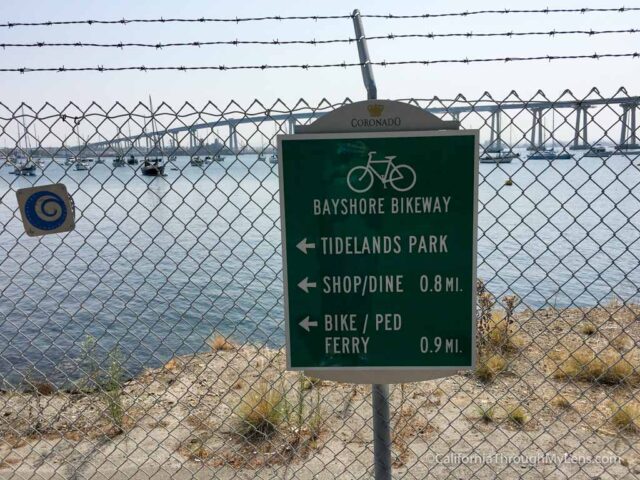 I was staying at the Coronado Marriott, which lets you rent bikes from right outside of their property. If you are staying elsewhere on the island, there is a good chance they have bikes as well. If you are just coming for the day, you can rent bikes at multiple shops in downtown Coronado.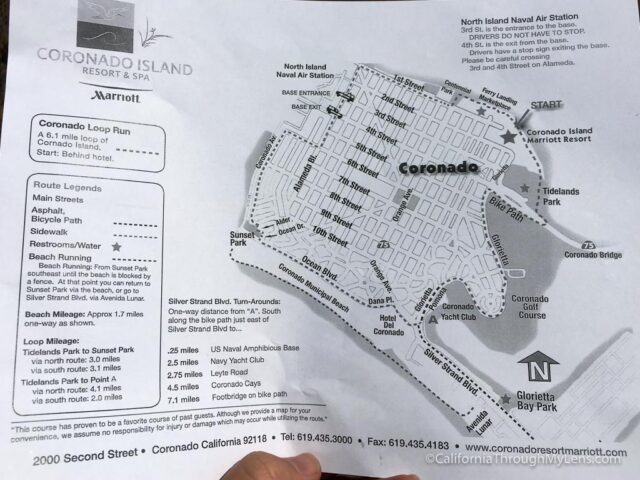 Here is a map that shows the route. It is 6 miles, but it is pretty much always flat, so it is not a hard six miles.
The Trail
We started from around Ferry Landing, which is one of the popular areas of the island. There is a small beach here and multiple places to eat.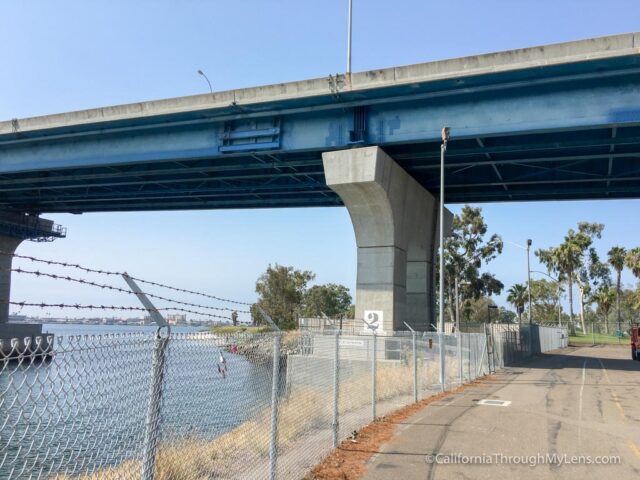 From there, we headed out towards the bridge on the peaceful, broad cement path. It was a serene and beautiful ride as we looked out over the San Diego skyline and biked along at a leisurely pace. From there, the path headed through Tidelands Park, which is the vast open space on the southeast part of the island. It is a beautiful park that I enjoy hanging out at, and it was nice to bike through.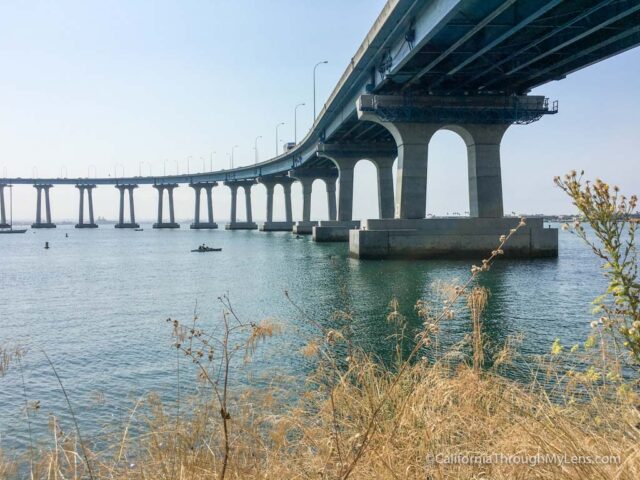 Next, you cross under the Coronado Bridge, a great spot for photos.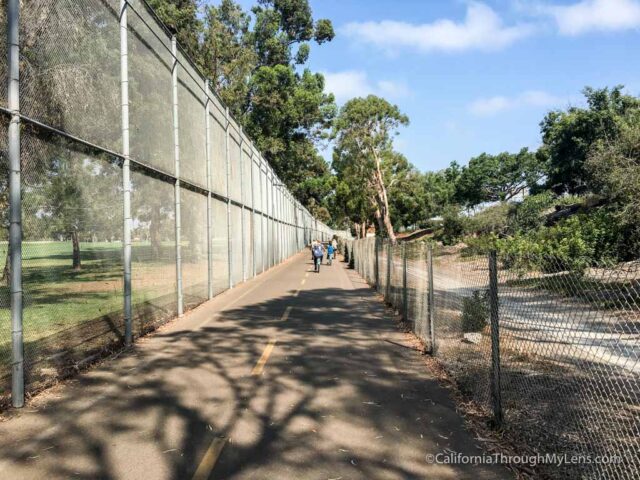 The path then parallels the golf course before heading along Glorietta Blvd all the way to Silver Strand Beach.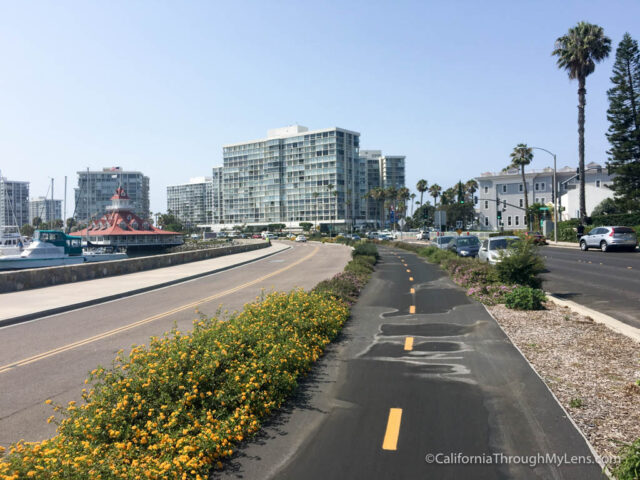 At Silver Strand Beach, you will have to get off the bike and walk it for a little while as this is a non-biking zone, which it notes on the sidewalk.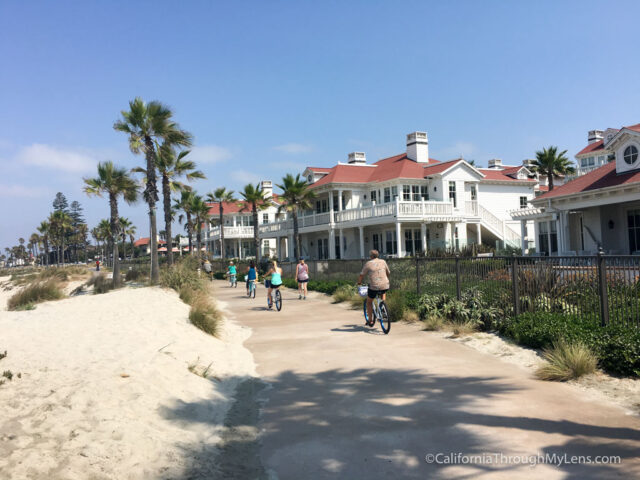 You probably want to walk it by Hotel Del also as it is fun to take your time through this section and take it all in. Plus, there is usually a lot of people as well.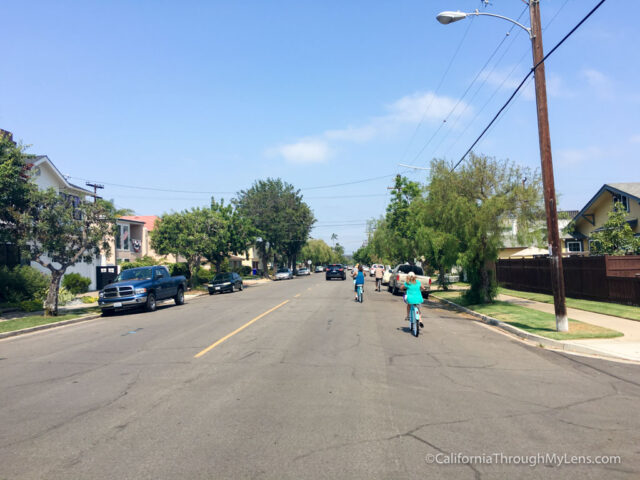 After that, you can continue on the trail or cut into Star Park and see L. Frank Baum's (Wizard of Oz author) house.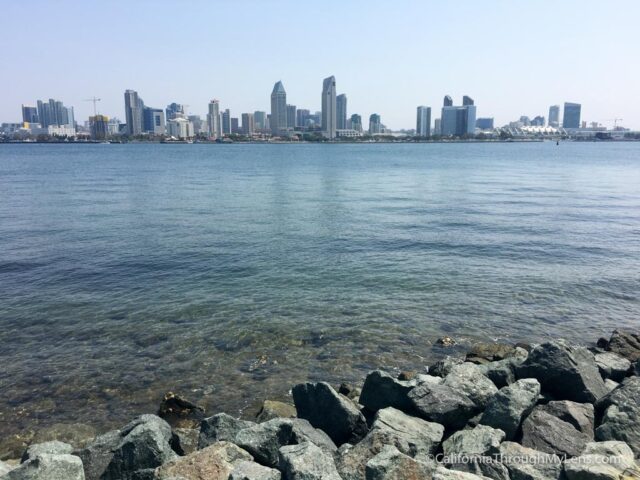 The trail continues until you reach the other side of the island near the naval base. From here it cuts in, and there are multiple parks you can stop and enjoy. I recommend the Bayview Park as it is a lovely shaded spot for a break.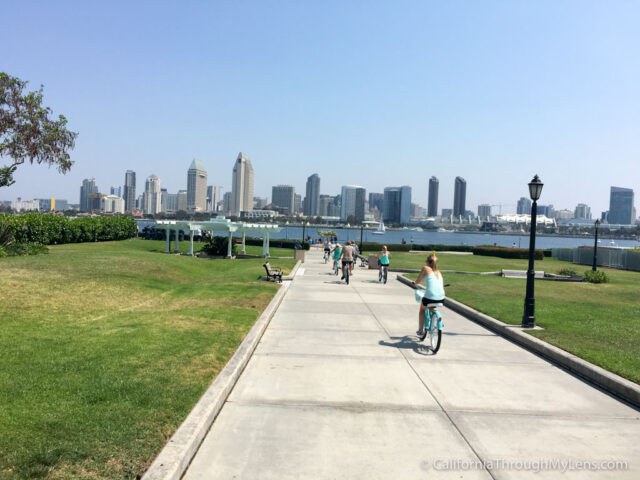 The route continues along the road as there is not a bike trail here. When you reach Centennial Park, you can head in again and join back up with the Bayshore Bikeway.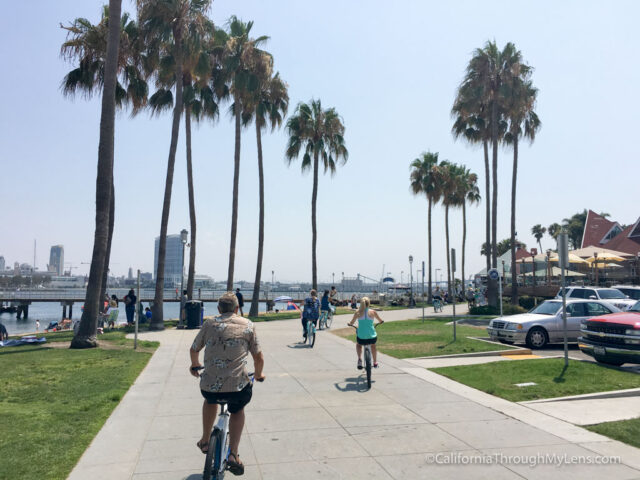 This will take you past ferry landing and back to wherever you started, be that the Marriott or Tidelands Park. Hopefully, you enjoyed this ride as much as I did, be sure to leave a comment with your favorite part.