Creamistry: Liquid Nitrogen Ice Cream with Hundreds of Options
Creamistry is a new ice cream place that is taking Southern California by storm. I had never even heard of it a month ago and now there are four locations from Long Beach to Corona. I love ice cream and had liquid nitrogen once before at A La Minute but I was excited to give Creamistry a try since it is closer to my house. I scooped the menu online then heading down to see what all the fuss was about for myself. All of this information is on from the Corona Creamistry but I am sure it is relatively the same for all of them.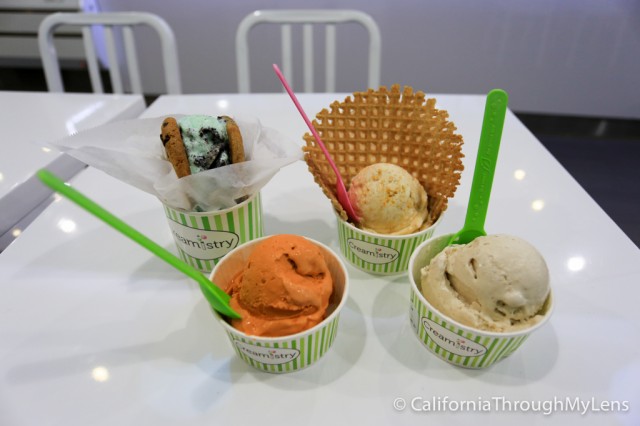 Details
$5-$7 for ice cream
Mon – Thus: 12PM – 10PM, Fri – Sat: 12PM – 11PM, Sun: 12PM – 9PM
Address: 2150 California Ave, Corona, CA 92881
Location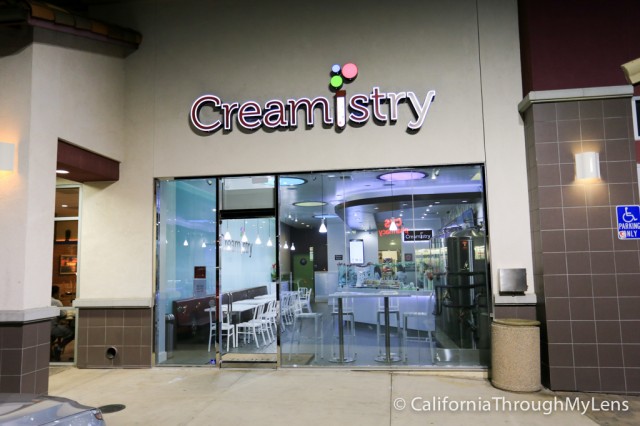 Located right off the free on California and Ontario the location is easy to get to with lots of parking. The interior resembles a frozen yogurt shop with lots of clean lines and bright colors. It has a massive liquid nitrogen container in the corner though which is awesome and information on how the ice cream process works.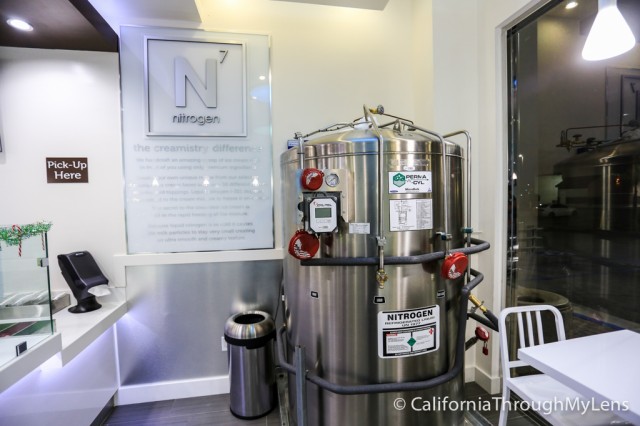 This ice cream is literally made to order. When you are ready you order and they go get the cream and other ingredients, mix it all together then add liquid nitrogen. It is all done right in front of you which is super fun to watch since the steam literally flows over the counter and engulfs the workers.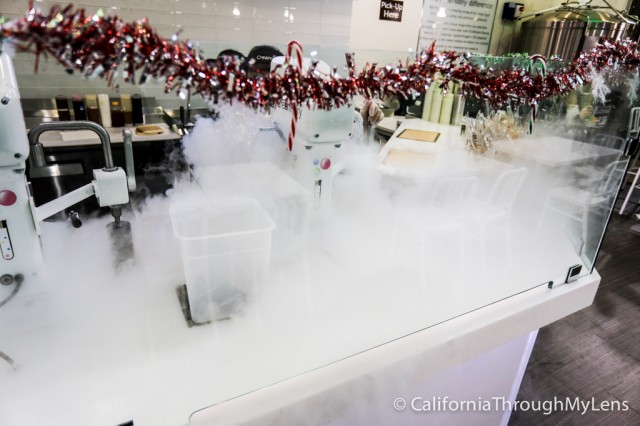 The amount of flavors they have is staggering. There are four different mixes, 40 flavors and 50 toppings. That is a lot of combinations.

The Ice Cream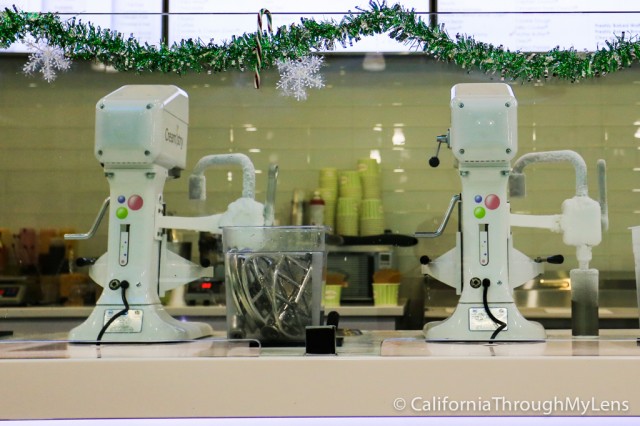 Since I hadn't been here before I decided to try a few different flavors with my friends that came with me. The flavors we got are as follows: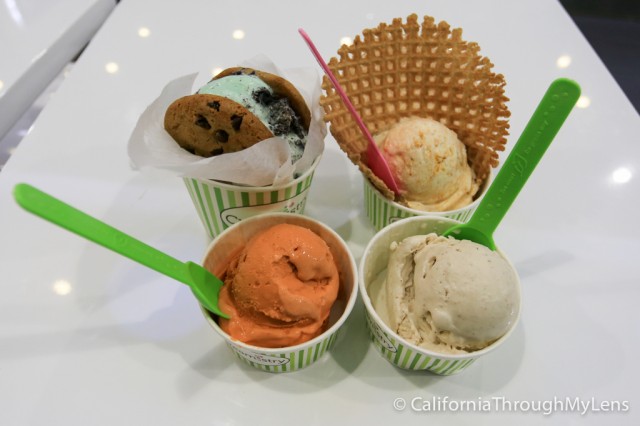 1. Mint ice cream with Oreos in a chocolate chip sandwich – Since they mix the Oreo into the ice cream mix right before they nitrogen it, the cookie stays crispy which adds a lot to the ice cream. Also, the cookies they have here were super moist so this was a win.
2. Hazelnut with a waffle cone – If you order a medium you can have a waffle cone for free so we gave it a try. I liked the hazelnut ice cream as it had a light Nutella flavor but all in all it was my least favorite of the bunch.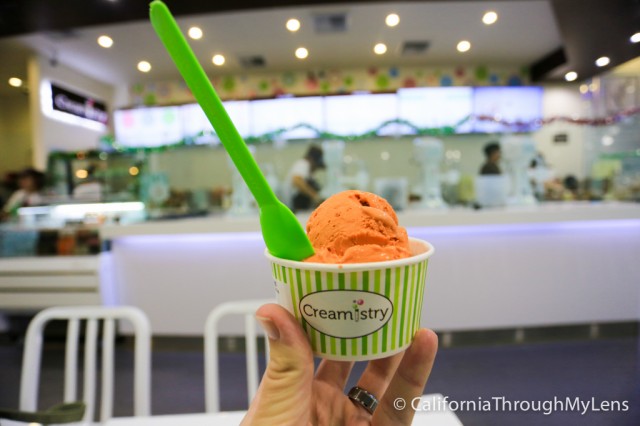 3. Thai tea – My second favorite. I already like Thai Tea so if you do not then you may not be into this. Thai Tea has a strong and unique flavor but this ice cream did it right.
4. Captain Crunch – My favorite of the choices and what I will get next time I go. The way they mixed in the Captain Crunch into the ice cream lead to an amazing taste that was full of flavor in every bite. It brought me back to childhood with a cookies and milk kind of taste, I really enjoyed it.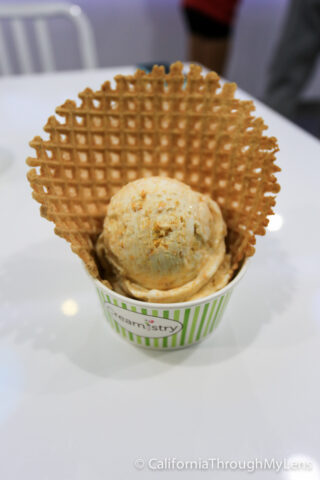 All in all this is a great place for ice cream in the Inland Empire. It has over 40 flavors so there really is something for everyone and I am excited to go back and try something new. If you check it out, let me know what you think in the comments.