Egyptian Theater: Historic 1920's Theater in Hollywood
The Egyptian Theater in Los Angeles is the often overlooked brother of the historic Grauman's Chinese Theater only a couple blocks away. However, ignoring this theater is not a good idea, as it really is a great place to see a classic movie. Here is all the information.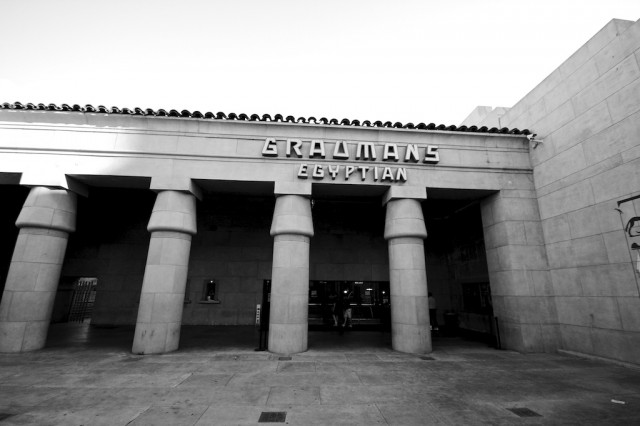 Details
Only shows classic films
Price is $11 a person (as of 2013)
No specific parking lot
If early, you must hang out in the courtyard as the theater doesn't open till near the performance time.
Film calendar is here
History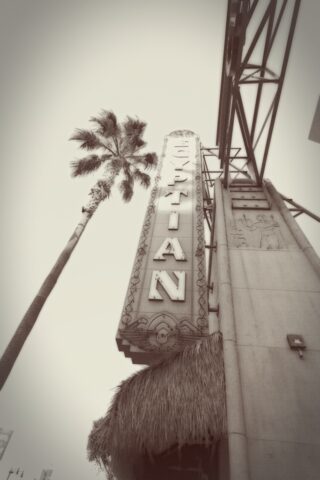 Here is a brief history of the theater; for the full history click here.
Charles E. Toberman, arguably the most important real estate developer in Hollywood in 1920, was looking for someone to bring a grand, first class motion picture theatre-like those prevalent in the downtown area — to Hollywood. No one was more noted for this kind of extravagance than Sid Grauman, who, within just a few short years in Los Angeles (he migrated from San Francisco), had built the deluxe, downtown Los Angeles movie palaces, the Million Dollar, the Rialto and the Metropolitan (completed around the time Toberman approached him about building in Hollywood). Grauman agreed to come to Hollywood, and Toberman acquired the 6712 Hollywood Boulevard site from his old lodge buddy, Stevenson, who had left his lemon ranch for the Miramar Hotel (which he owned) in Santa Monica. The many Hollywood structures Toberman is responsible for include the El Capitan; Grauman's Chinese Theater, and the Hollywood Roosevelt Hotel, all built-in 1926, and all still standing today.
King Tutankhamen's tomb was discovered in Egypt on November 26, 1922, and an Egyptian craze swept the nation. The four massive columns that mark the theater's main entrance are 4 feet wide and rise twenty feet. On the roof, an actor attired as an Egyptian guard, marched back and forth across the roof parapet with a rifle in hand – calling out the start of each performance. The original seating capacity of the theater was close to 2,071 in a 115 by 125 foot auditorium. The first film to open at the Egyptian was ROBIN HOOD starring Douglas Fairbanks. The Grand Opening Premiere was on Wednesday, October 18, 1922.
Egyptian Theater
I had been interested in seeing a film here for a while, but when I saw they were playing Animal House and had two actors and the producer coming in for a question and answer session, I figured this would be a fun show to attend. This was about two months ago, but I am just now getting a chance to write it.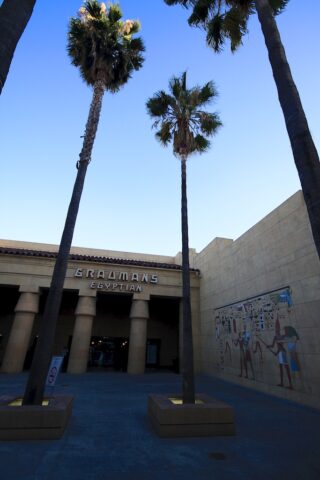 The theater courtyard is charming, and you almost miss it while walking down Hollywood Blvd. Located right after the Pig'N Whistle (an old Hollywood restaurant), you will immediately turn right and find yourself in the Egyptian Theater Courtyard.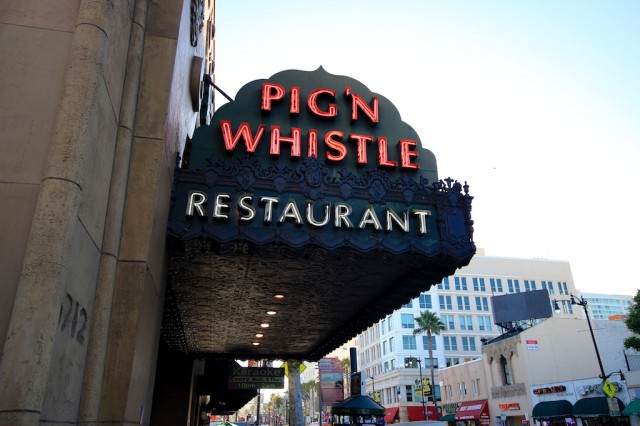 I loved hanging out in here and thinking about what it must have been like all of those years ago when it was one of the staples of Hollywood extravagance, albeit a lot of that is now lost in the hustle and bustle of the area.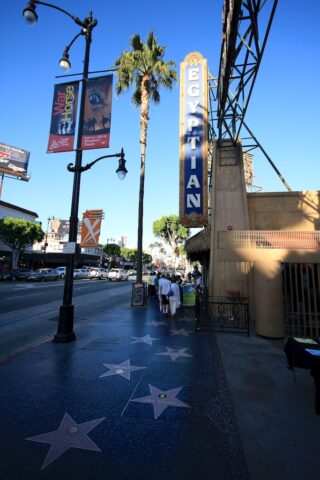 When the movie was about to start, the theater opened, and I found myself walking around and taking in all of the unique architecture and history.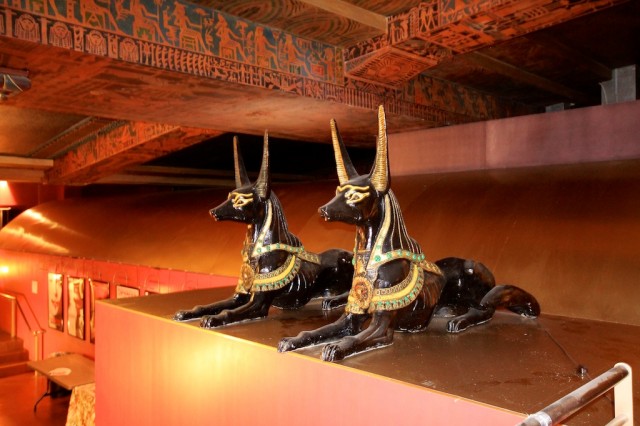 There was a bunch of unique Egyptian art lining the lobby of the theater, lots of information on their upcoming events, and a small food area in the lobby.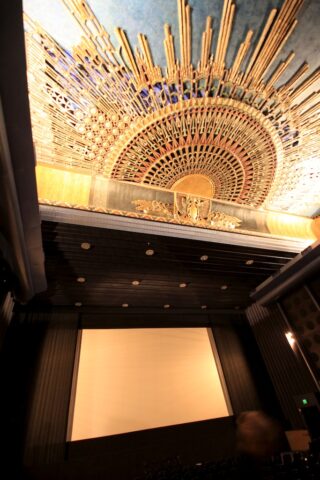 The theater itself had a beautiful piece of art inlaid in the ceiling and could seat a lot of people as it was pretty big. Our show was only half full, but there was still a decent amount of people there. The movie was played with good sound and picture quality, and it was fun to see the actors come up after the film was over. That is one of the best things about this theater, they have a lot of guests that come in with the older movies and answer questions and interact with the audience, something you would never see at a regular movie theater, but which does echo the style of old Hollywood. If you find a movie you love on the calendar, something like this can make you quickly chose a show here over renting it at home.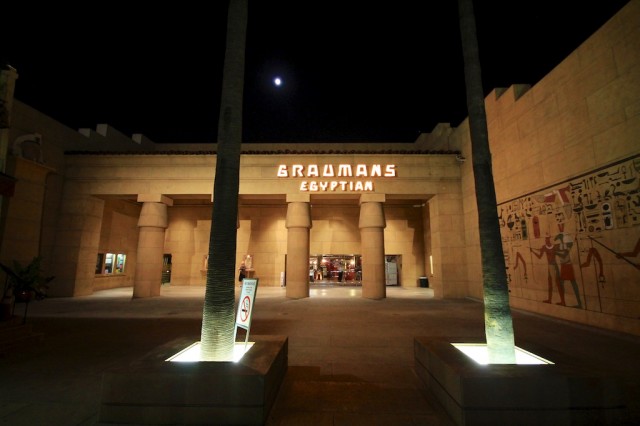 I enjoyed myself at the Egyptian Theater and could see myself going more often if I lived in Los Angeles as I am a film buff. I would suggest that you check out the schedule and see if anything is interesting to you coming up, then make a night out of it by visiting downtown Hollywood and capping it off with a movie here. If you are interested in going, get directions below and make sure to let me know what you thought if you go.