Sid Goldstein Freedom Park: Vietnam Memorial
While small, Sid Goldstein Freedom Park is a beautiful dedication to those that lost their lives or were a prisoner of war in the Vietnam War and one of the only memorials I am aware of in Orange County. It has only been around for less than ten years and is a great place to reflect on the price paid by many in the Vietnam War. Here is all the information.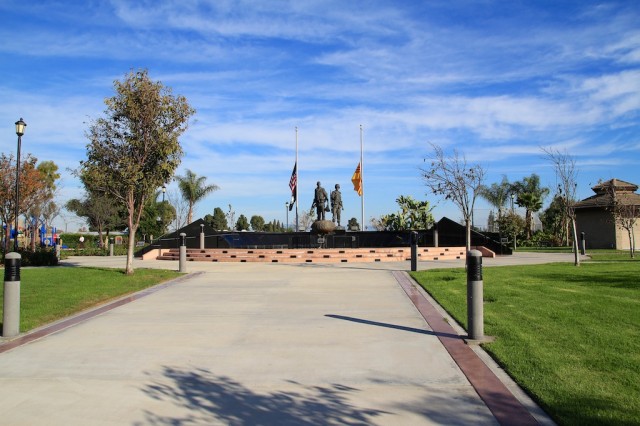 History
A great comment came in that told me more about the history of the park. Here is the information from the comment:
"The park was named for retired U.S. Army Maj. Sid Goldstein, a member of the Legion of Valor, winner of the Distinguished Service Cross for heroism in WWII. Maj. Goldstein lived in Westminster for many years after his retirement from the Army, where he raised his family, served his community, and was honored for his contributions to veteran's affairs. The park was established after his death in 2002."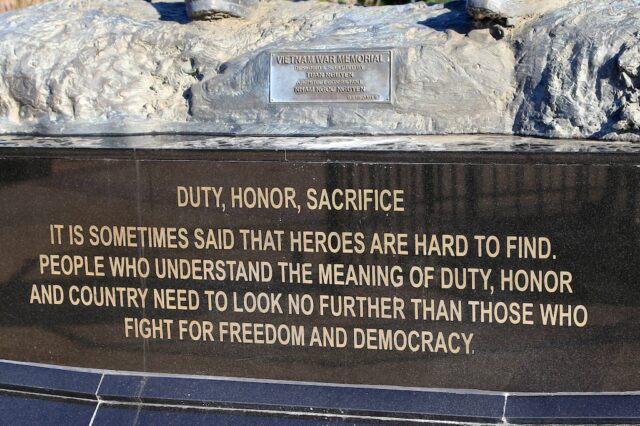 The park has two 11 foot soldiers cast in bronze, one of an American and one of a South Vietnamese Soldier and was built to represent the cooperation between the two during this war. This park is located in what is known as Little Saigon in the city of Westminster and is one of the main attractions along with the restaurants and markets.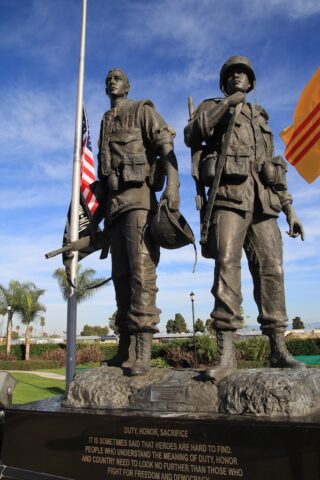 The park also has a forever flame that never goes out, a small little waterfall and plaques dedicated to those that served in the war.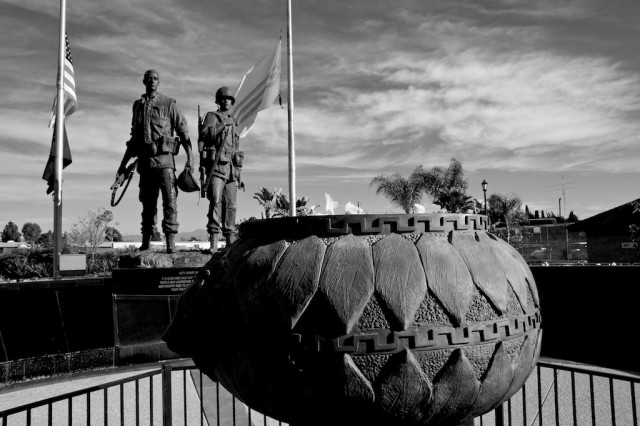 If you come with your family, there is a small children's playground and a bathroom at this memorial as well.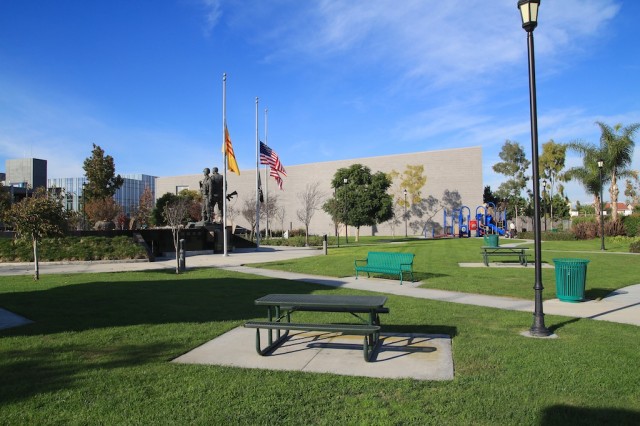 As far as memorials go, there are not a lot in the area (here is another in Riverside), but this one is beautiful and an excellent way to honor those that served our country.