The Donut Man in Glendora: Fresh Strawberry & Peach Donuts
Donut Man is a little donut shop in Glendora that I have been going to for years. I have read on many blogs and lists that it is one of the best donut shops Southern California had to offer, and during the peach season, I would not argue with that. Specializing in a fresh strawberry and a fresh peach donut, this shop put itself on the map 30 years ago and continues to perfect its trade. When I think about it, I don't know if I have ever seen a donut shop do what they do with their strawberry or peach donut, with fruit falling out of each bite. Here is all the information so you can check it out yourself.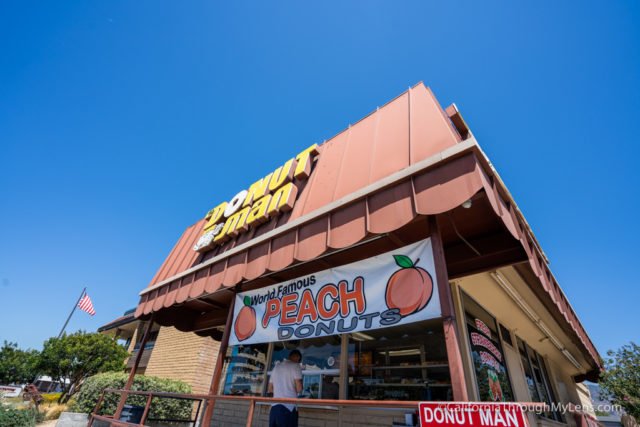 Getting There
Right off the 210 Freeway on the historic Route 66, The Donut Man is a shop you would easily pass if you hadn't heard of it. That being said, both of the times I have been, there has been a pretty large line, so that is always a good sign.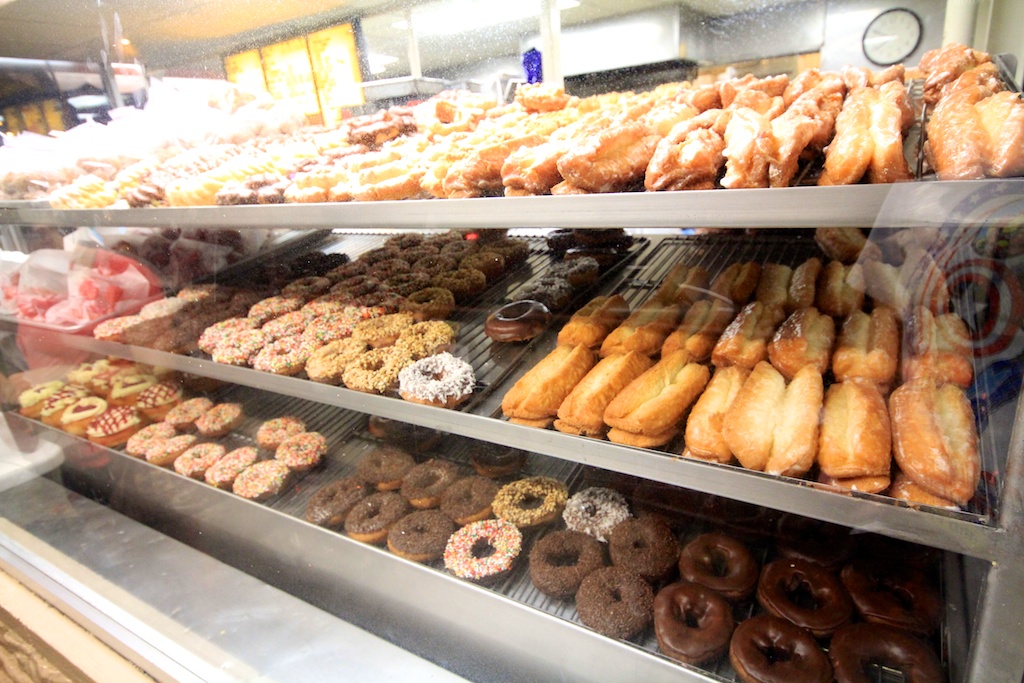 Their selection is much like any other donut place with a few exceptions. Amie and I got to the front of the line and ordered a Bavarian cream and a strawberry donut.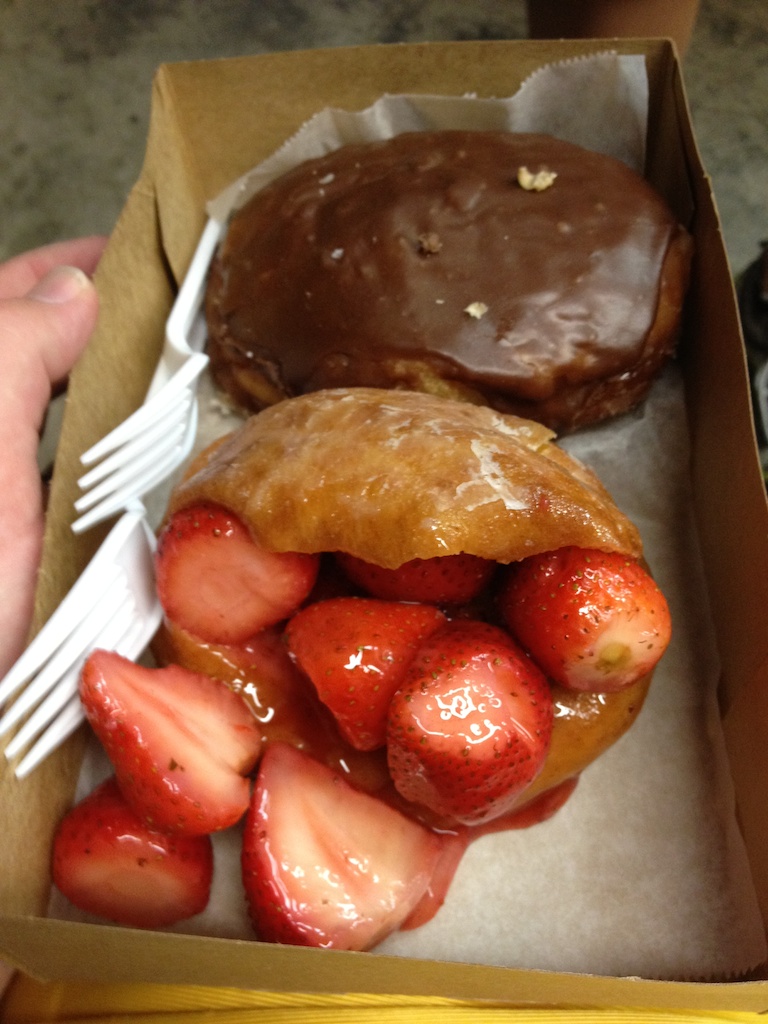 While I have never been a fan of Bavarian cream, Amie bit into it and promptly said it was the best she has ever had. I had high hopes for my strawberry donut, and as I ate it, I would say it was not what I was expecting, in a good way. The strawberries were really fresh and did not taste like the syrupy concentrate kind. They overwhelmed the donut, but the glaze around it added a great flavor to the fruit. I became an instant fan.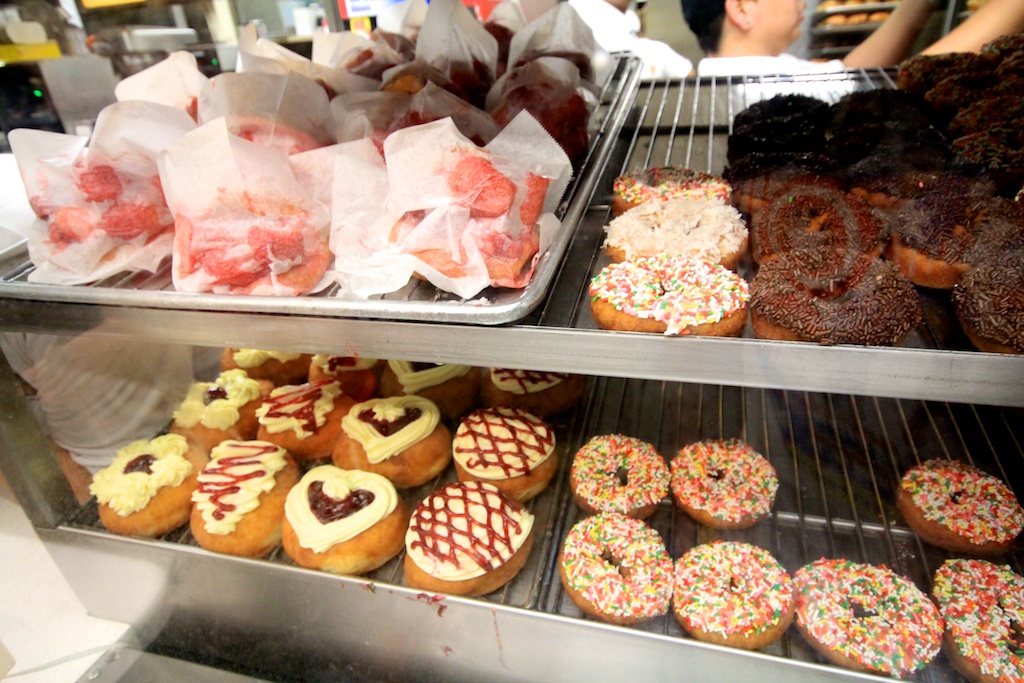 I asked about the peach donut, and they said it is only available in season, which is a couple of months out of the year. I also asked about an apple fritter, and he told me they sell out by about 10 AM, so I have yet to try one. On the way out, we picked up three more donuts to try with some friends, including the tiger tail, a crumb donut, and a cream cheese donut.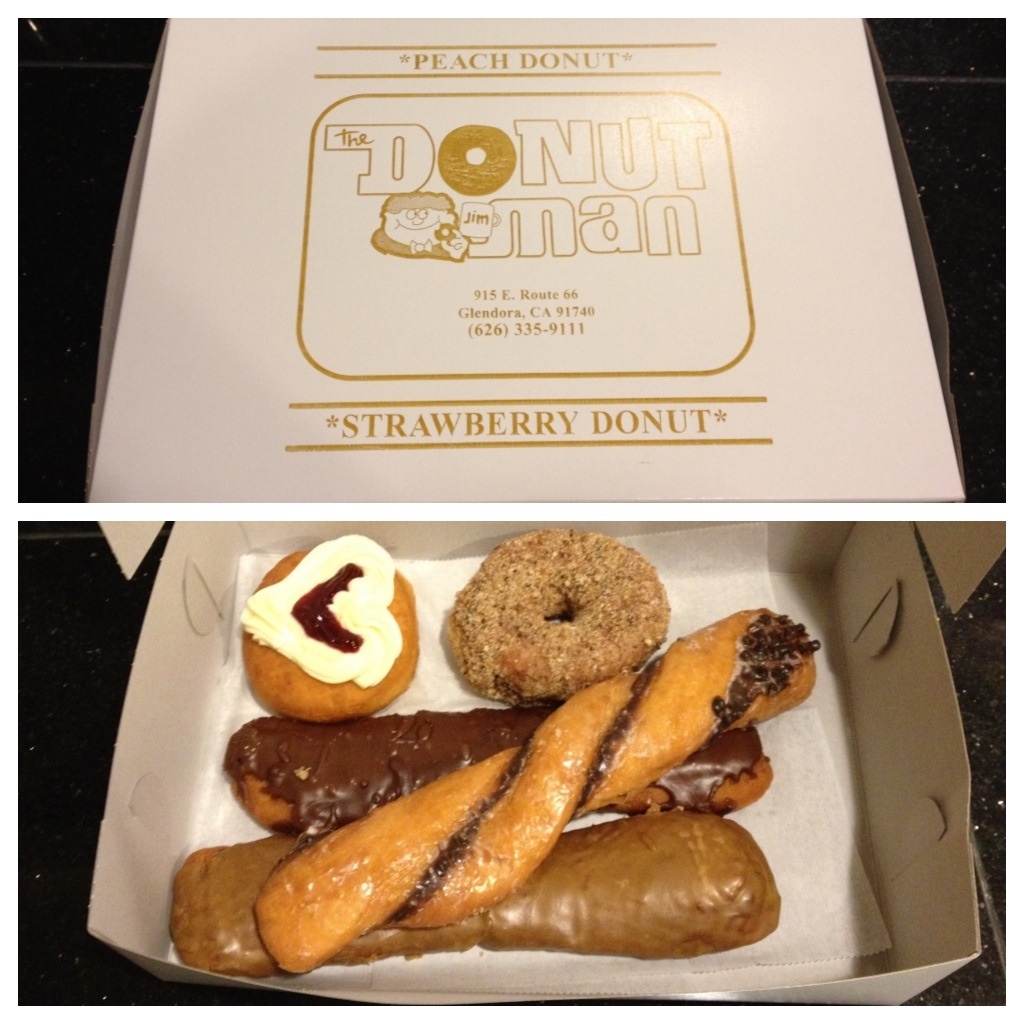 First up, the tiger tail was about 2 feet long and was a twisted glaze with cinnamon, it was terrific and my have been my favorite of the bunch. The crumb donut was equally good, and that is saying a lot as Amie, and I are not huge fans of crumb donuts.
Lastly, the cream cheese donut was not good for any of us. While it looked cool with its cream cheese heart, that surrounded the raspberry jelly, the donut was simply plain. Also, the cream cheese was just what you would spread on a bagel, forcing it to taste overwhelmingly like cream cheese and not a lot else, I would avoid that one.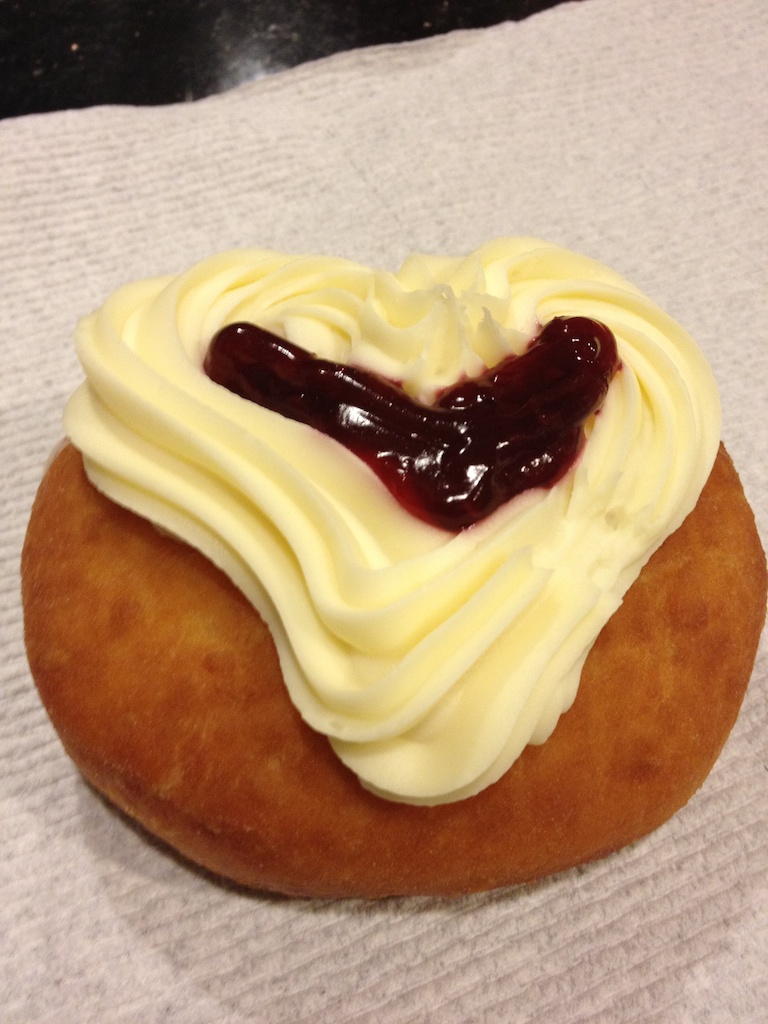 While not my favorite donut place in Southern California, I'll let Nickel Diner and Randy's fight over that, this place was unique and had some great donuts. If you go, I recommend the strawberry, tiger tail, or bavarian cream. Grab directions below and let me know if you have a donut recommendation for me.
Update July 2014
Peach donuts are in season, and I had them! I can easily say it was my favorite donut here. I bought a few for friends, and each person who had them could not believe how good it was. If you are going for a peach donut, make sure to check their facebook to see if it is the season, but know it is worth the drive! I can't wait to have another.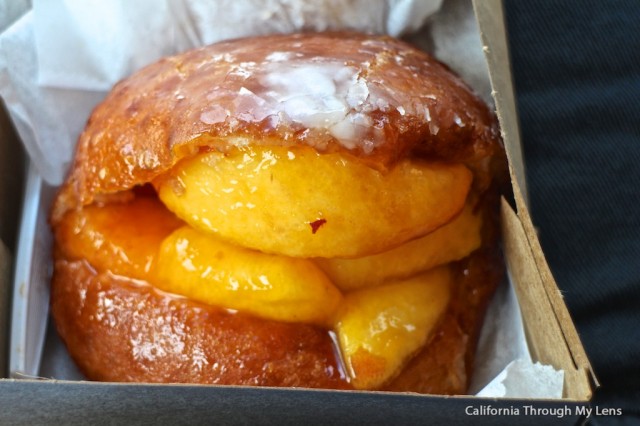 Update September 2014
I got a chance to check out the fall donuts, pumpkin, and creme puffs. I am not a huge fan of pumpkin in general, but this was good but not super sweet. It's not my favorite of the bunch, but if you like pumpkin, you will probably enjoy it.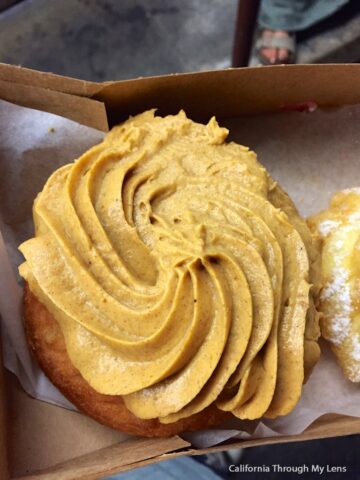 Creme puffs also came out in the fall, and these were seriously amazing, I was a huge fan. They are sweet but not too sweet, almost like cronut but a little different, super tasty.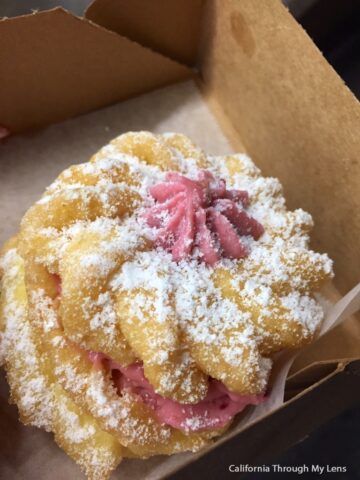 There you have it, my thoughts on the Donut Man. Let me know yours in the comments. Also, I hear it may be coming to Grand Central Market soon, which would be pretty awesome.