I like donuts. I have posted about them many times on the blog. So when I heard that I may have missed one of the best donuts Southern California had to offer I knew I couldn't let that be true for long. Enter the Nickel Diner.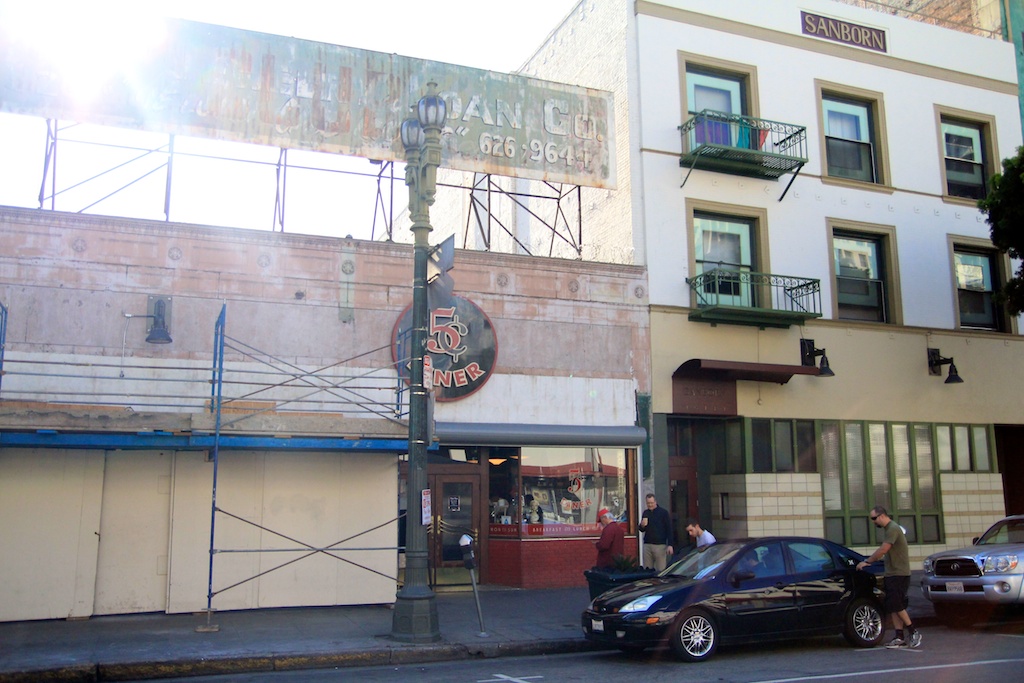 Located in the heart of what LA calls 'the nickel" and others call skid row is a quaint little dinner that resembles a time in the past, before the world was connected by mobile phones and before fast food became the new thing to eat. From the outside to the decorations, the Nickel Diner looks like something out of a World War II movie set, which adds to the atmosphere that it is trying to create. With only a little over 3 years in business, the Nickel Diner has been able to carve itself out a niche by providing amazing food and magical donuts, the latter of which I found myself making the trip for.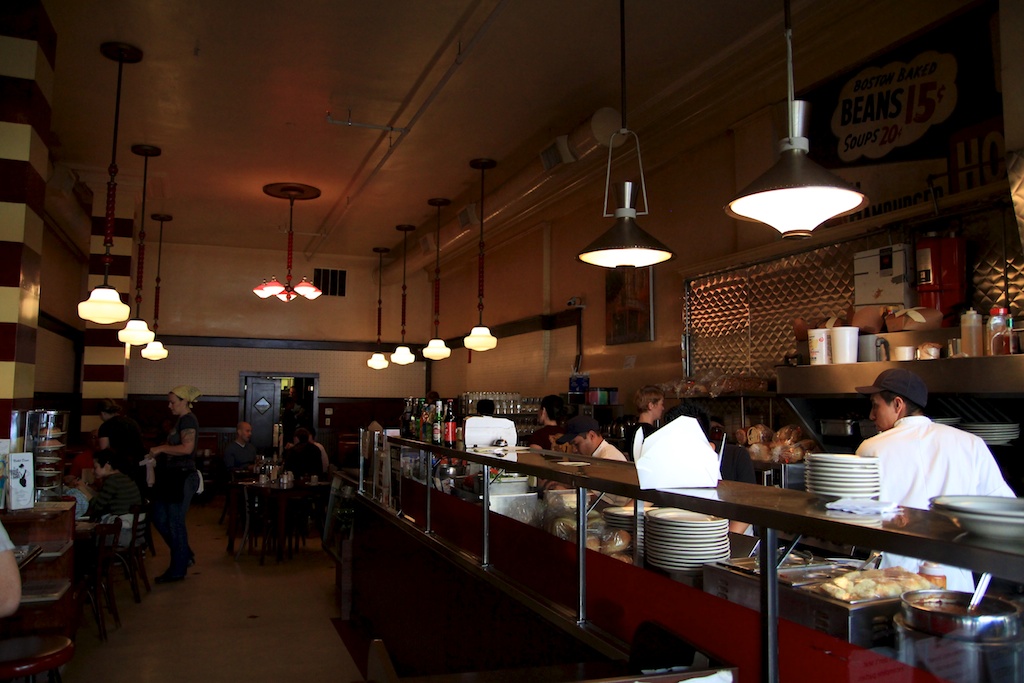 Getting There
Make no mistake, as mentioned above, the Nickel Diner is in the heart of LA's Skid Row. On the way there I passed at least a dozen homeless people and even saw a man so strung out on drugs that he walked into on coming traffic and almost got hit. It is probably not a place I would be driving around in after dark. In the morning though, it is a fine excursion and is only about 5 minutes off of the 110 if you are coming from the heart of LA, you can get directions at the end of the post.
The Donuts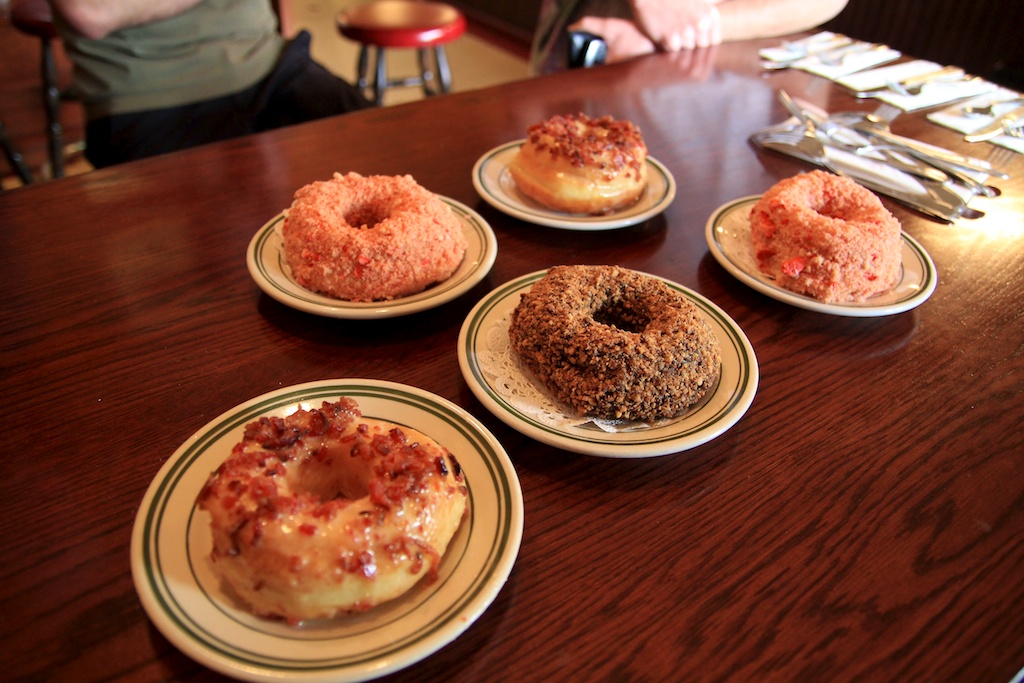 Like I said, I was here for the donuts. I had heard from many people, that while they only make 5 different types of donuts, they make them all well. The five donuts they make are a maple bacon donut, strawberry crumb, nuetella, red velvet and an irish car bomb (equal parts Guiness, bailys irish cream and Jameson filling), needless to say I sampled them all. I can honestly say that each donut individually would have probably made my favorite donut I have ever had list, but if I had to put them in order I would say the top three are the maple bacon, strawberry and irish car bom. You really will not go wrong with any though.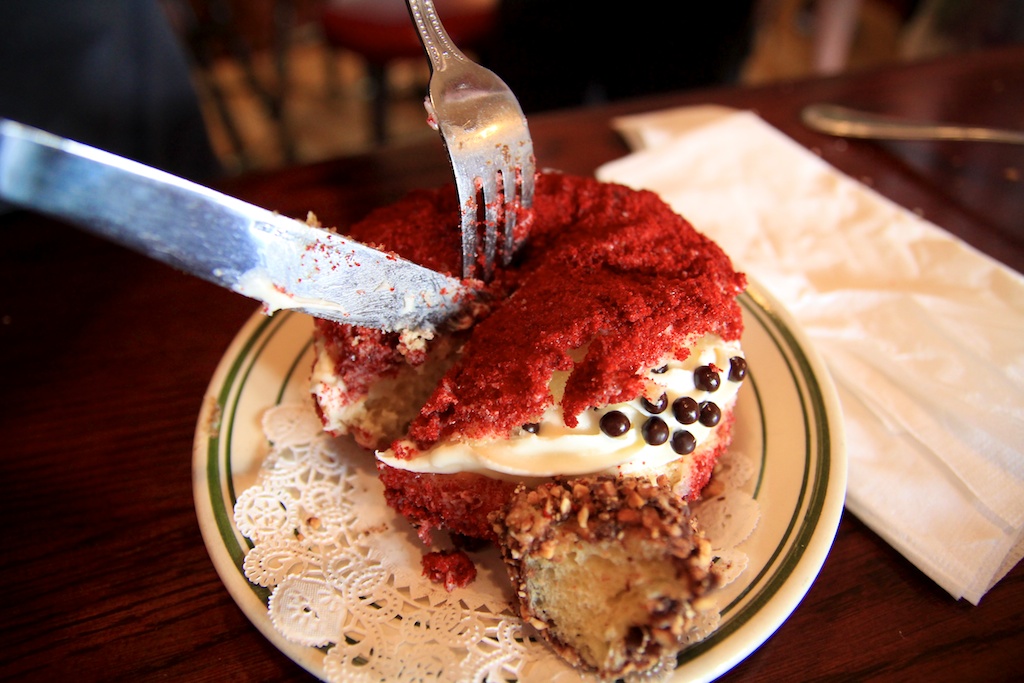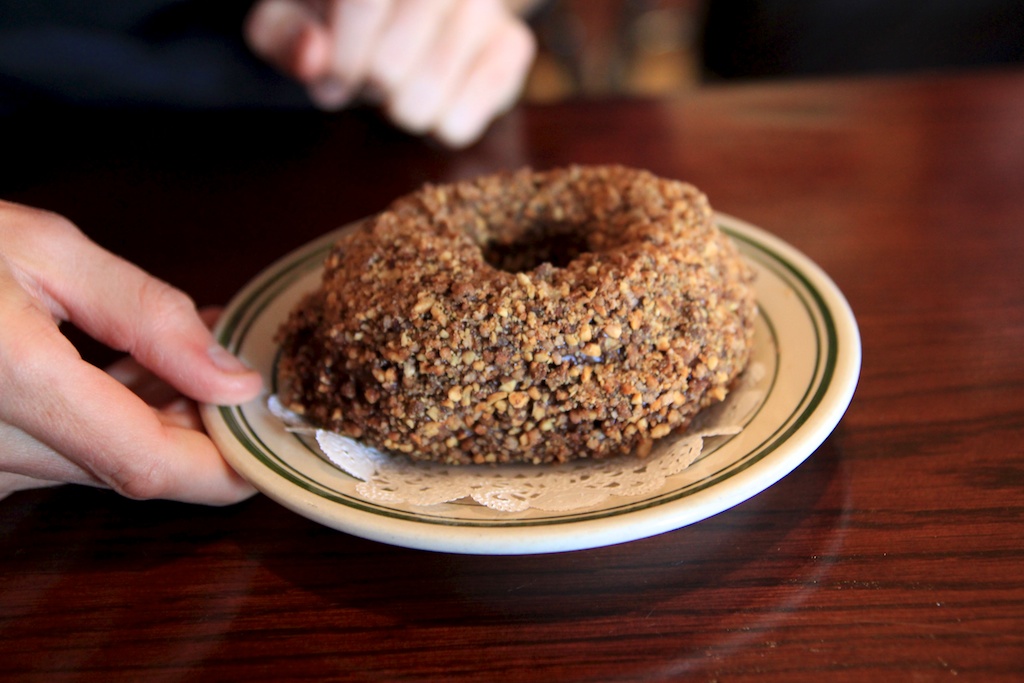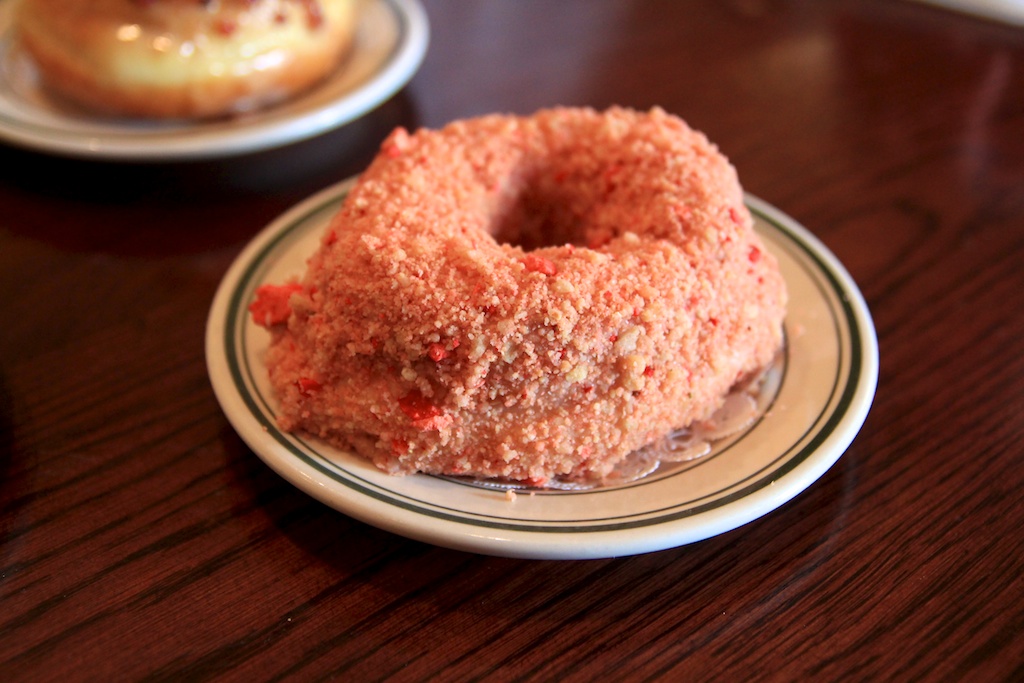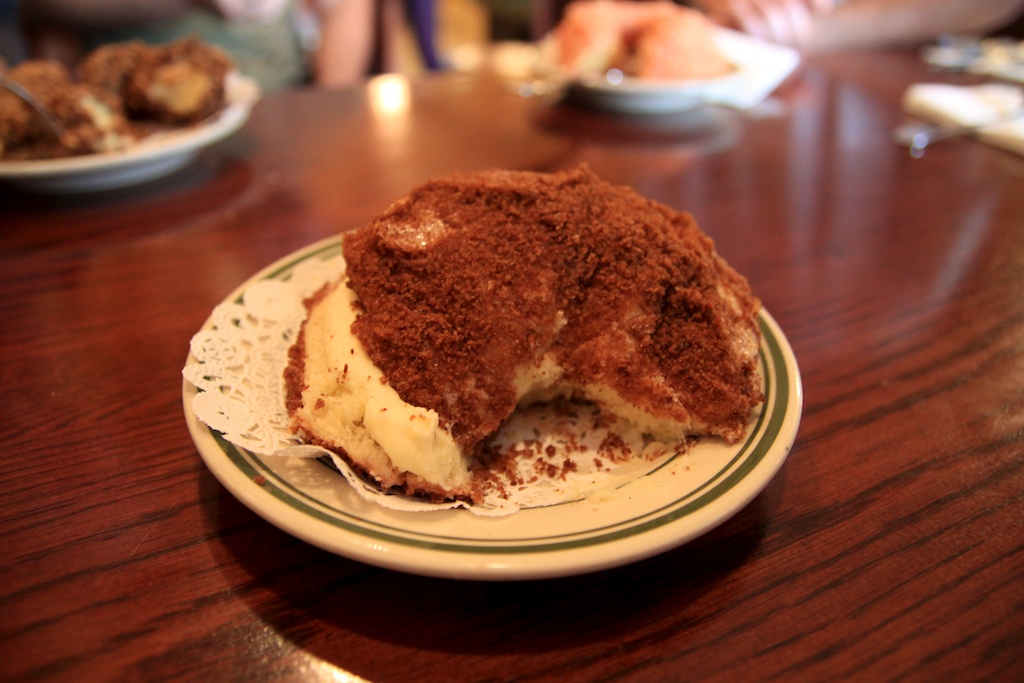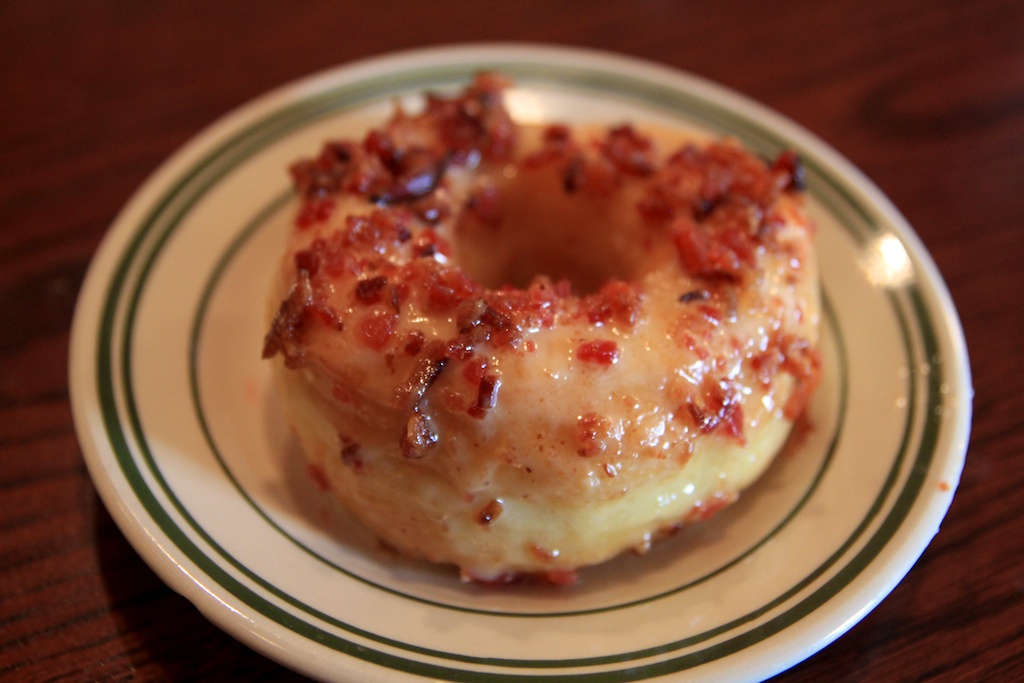 The donuts themselves cost around 2.75 but they are worth every penny. I came with 6 other guys and every one of us got the same amount of enjoyment out of them. I will be returning to the Nickel Diner every chance I can get, and I plan to actually taste the diner food next time as well.
Let me know what you think about the Nickel Diner in the comments, and if you know of a better donut, please let me know.
Photo Gallery
Get Directions