24 Hours in Dana Point: Exploring Caves, Beaches, Ships, Restaurants & Resorts
Disclosure: This post was sponsored by Dana Point; all opinions and suggestions are my own.
Nestled in between Laguna Beach and San Clemente, right on the outskirts of Orange County, Dana Point is a great beach community that is worth taking the time to explore. What I like about Dana Point most is that it feels more relaxed than many of its other coastal counterparts like Newport and Huntington Beach. The city has a lot of great eateries, the beaches are vast and beautiful, and there are adventures to be had for the whole family. Here is how I recommend you spend 24 hours in Dana Point.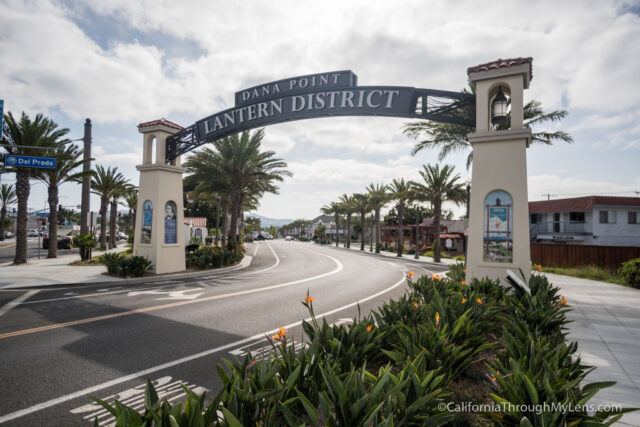 Video
Here is a video I made of all the spots below.
Breakfast – Stack's Pancake House
Dana Point is one of those cities that has a ton of restaurant options, but there are a few spots that truly stand out. For breakfast, Stacks is the place to be. It will be busy, so know that going in, but the walk up and order restaurant has some of the best pancakes in Orange County.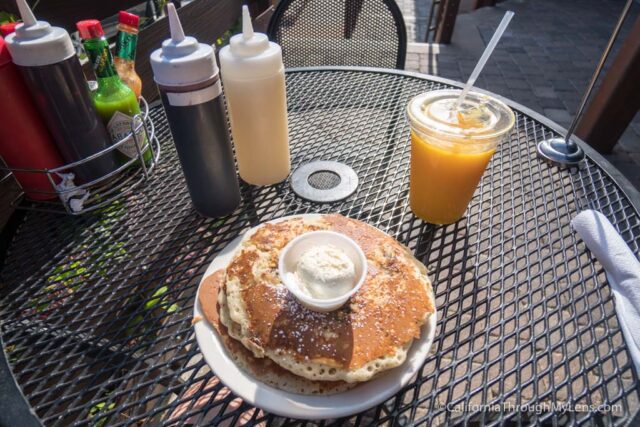 For my money, it doesn't get better than the banana macadamia nut pancakes (there are other options too), which has a huge flavor, especially when you combine them with the coconut sauce provided to go on top. You can have a stack for $5 – $10, depending on how many you want, and I doubt you will leave disappointed.
Ocean Institute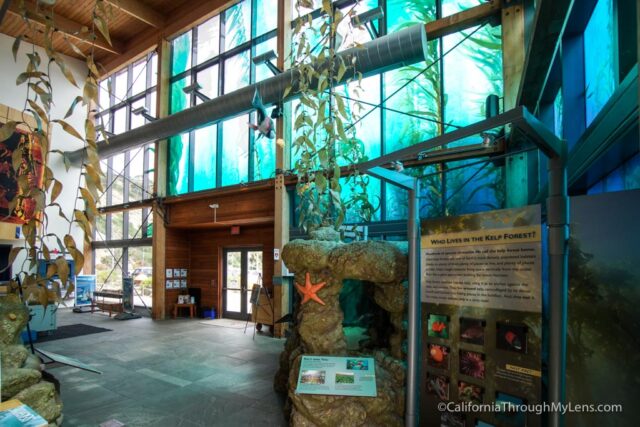 After lunch, head over to the Ocean Institute, which is a great spot for kids that can be fun for adults as well. They have a few tanks where you can pet everything from starfish to small sharks and classes where you can dissect things like cow eyes and sea creatures. It's especially fun for families, but make sure to go on a Sunday when you can tour the Pilgrim boat. The price of doing so gets you into the institute as well, so it is a win win.
The Pilgrim (no longer open)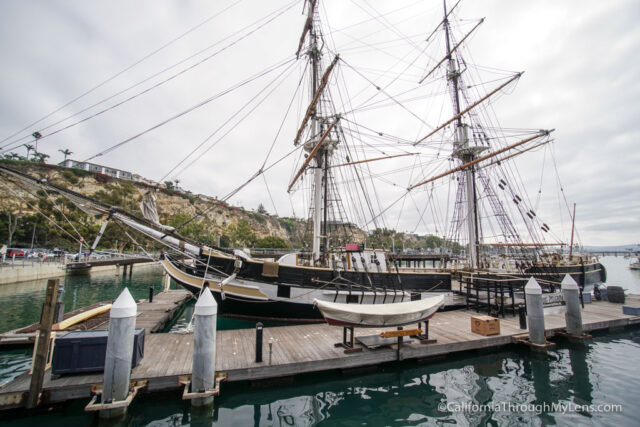 Dana Point is known for the Tall Ships Festival, which happens every fall and which brings dozens of fancy old boats to the harbor. During the rest of the year though, The Pilgrim, a ship from the 1940s, is docked in the port and can be toured most Sundays.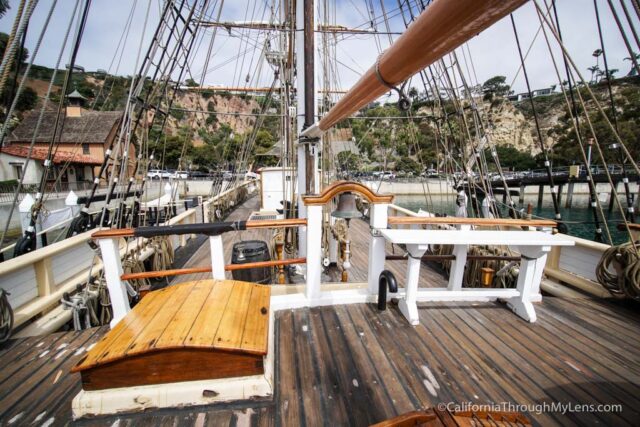 I got a chance to take the 30-minute tour, and it was fun and informative.
Pirate's Cave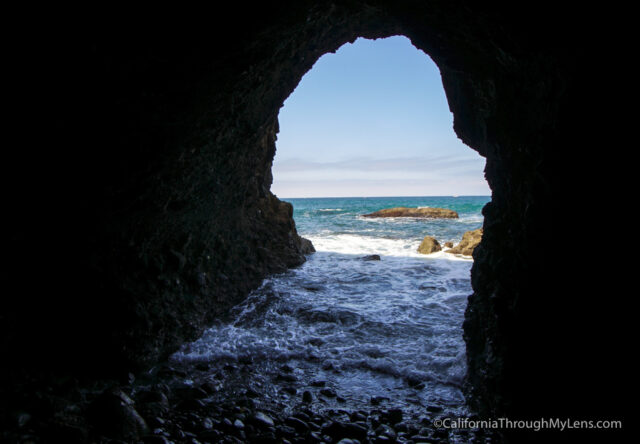 While you are at the Ocean Institute and the Pilgrim, take the short 1.2 mile round trip hike out to Pirate's Cave. I only recommend doing this during low tide, as it can be more sketchy when the water is coming in.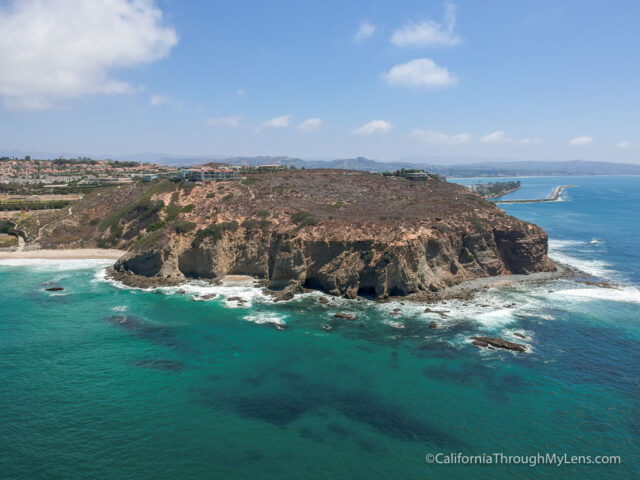 The hike takes you out to a big sea cave below the Dana Point Headlands. You can even walk into it and explore it. Read all about doing it here.
Brunch – Monarch Beach Resort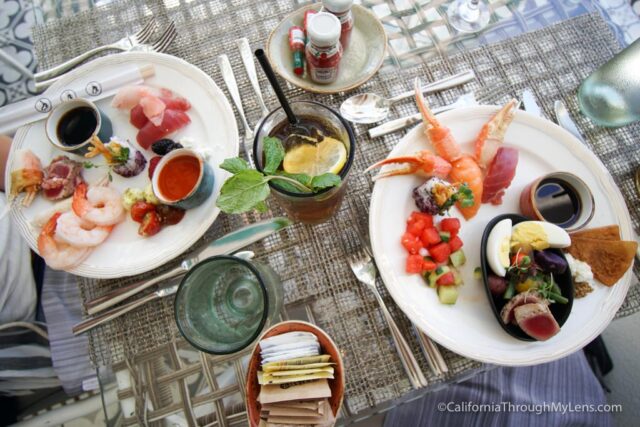 If you are in Dana Point on a Sunday and are looking to get your brunch on, then look no further than the Monarch Beach Resort. The brunch here is pricey at around $75 a person, but it includes everything from sushi, crab legs and oysters, to omelet bars and a chocolate fountain. I was incredibly impressed with the options available, and the service was next level as well.
Lunch – Shwack Beach Grill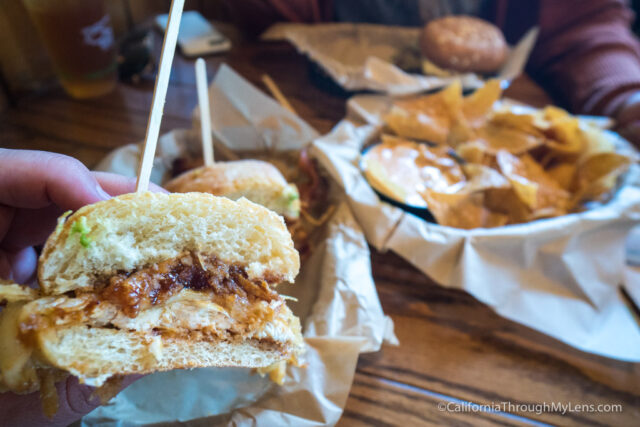 If you are not visiting on a Sunday, or don't want to spend money on brunch, head over to Shwack Beach Grill and get one of their famous burgers. This place is a Dana Point staple, and rightfully so, as the food is flavorful and well priced. I won't tell you what to order as there are a ton of good options, but if you like queso and they have the shrimp queso on the menu, then that is an excellent choice.
Afternoon Option 1 – Jet Ski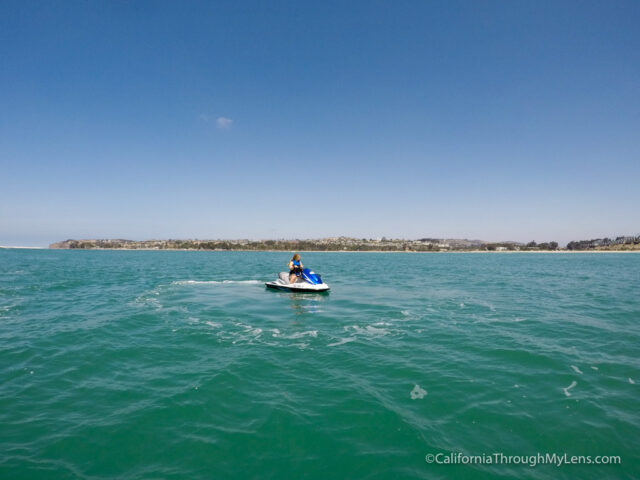 After lunch, consider renting a jet ski and getting out on the water. I rented a Jet Ski from Pure Watersports Dana Point, and it was a fun experience right in the harbor. Once we got past the no-wake zone, we had 45 minutes to hit the gas and race around the ocean. I have never jet skied on the open ocean before, so it was a blast for me, and the price was right, $95 for a weekday AM rental (more for the afternoon).
Option 2 – Sit by a Beach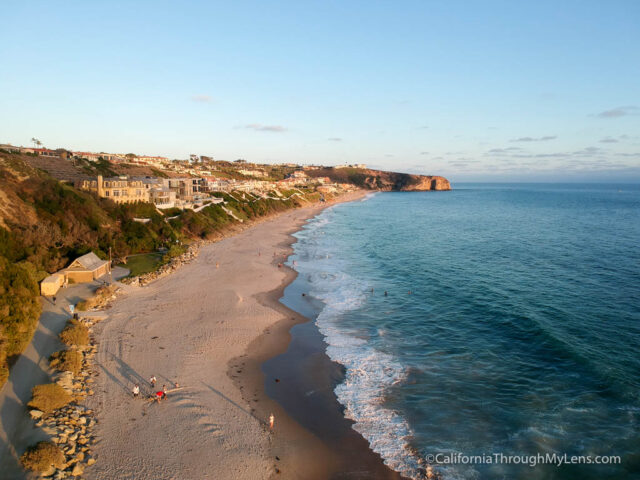 In Dana Point, as in most of the Orange County coastal cities, the beaches are one of the main draws. There are a bunch of famous beaches in the Dana Point, but these three are my favorites.
Strands Beach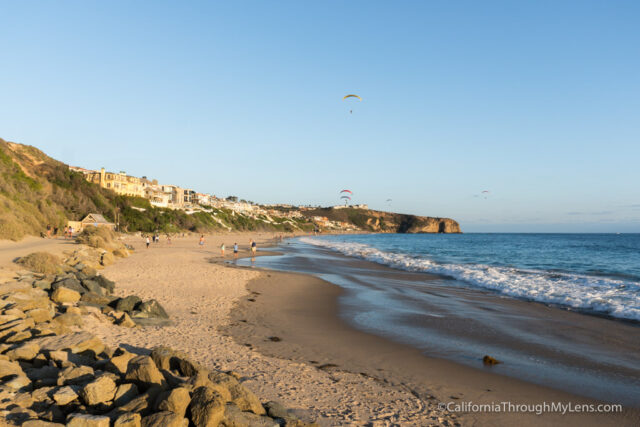 Strands Beach is one of the largest in the city, and it has a big parking lot, which makes it easier to visit during the summer. One of the unique things about this beach is that it has a funicular, which is like a sideways moving elevator that takes you down closer to the beach and skips all of the stairs.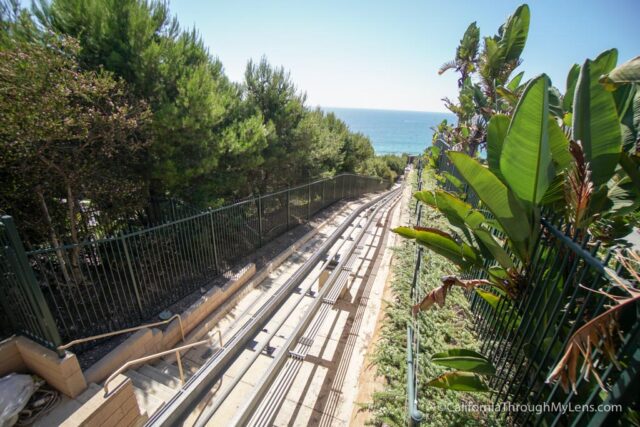 While it is pretty slow and the line to use it is often long, the experience is one-of-a-kind as I am not aware of another beach that has one of these.
Baby Beach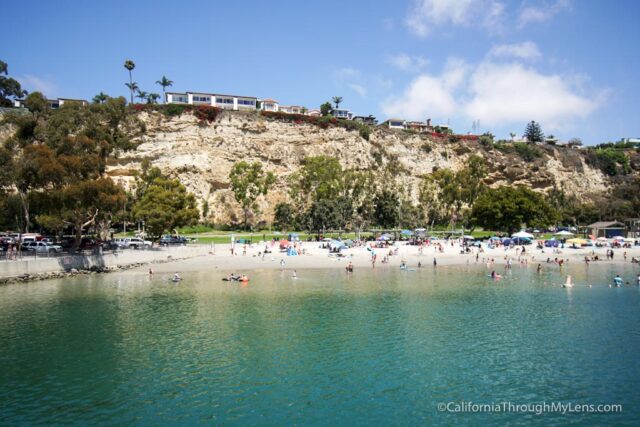 If you are visiting with a young family, then Baby Beach is your best option. This beach is in the harbor and pretty sheltered from the waves, making it an excellent choice for families with small children. It's also a favorite spot for SUP and kayaking.
Salt Creek Beach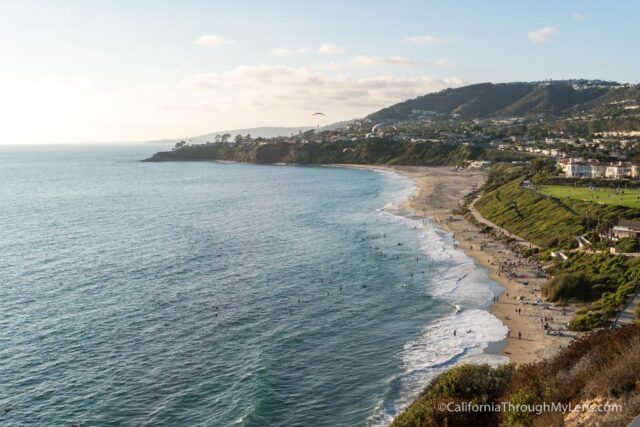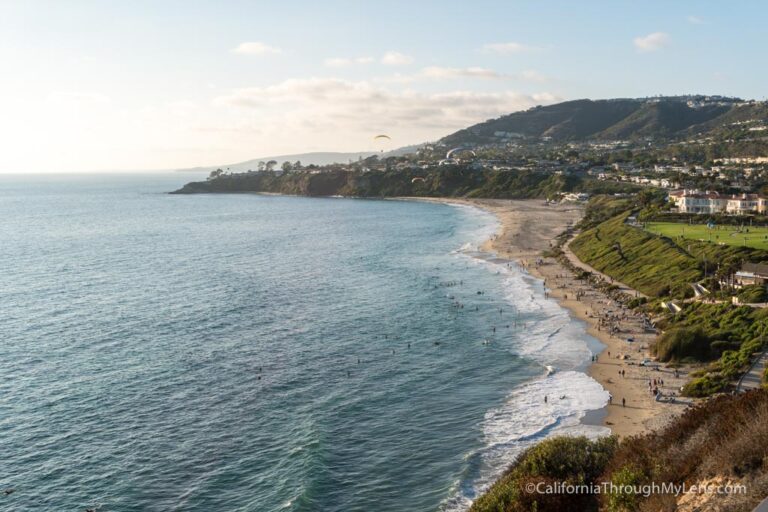 Sitting in the shadow of the Ritz Carlton, this beach is probably my personal favorite. It has a large area of sand, with cliffs on the north and south side. It's a popular surfing beach, and it can be fun just to go there and watch the surfers while the sun is setting.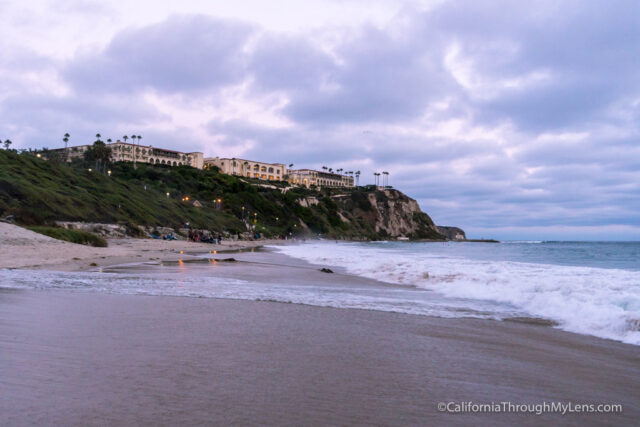 If you are staying at the Ritz Carlton like we were, then this is the beach you will probably visit most while you are there. But even if you don't stay at the Ritz, there is a parking lot nearby which provides access to the beach.
Dinner Option 1 – Lupe's Mexican Grill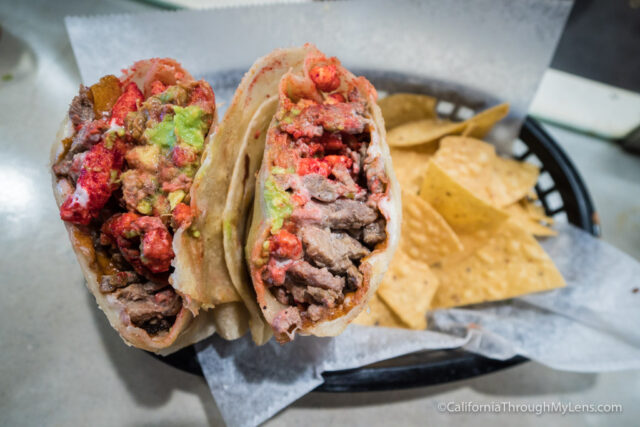 Lupe's is one of the highest rated spots on Yelp in Dana Point, and it has earned those stars by making consistently good Mexican food. The best thing to order is anything with the Al Pastor meat, which is cut right off a spit in the back. Also, they have some crazy options like a Hot Cheetos burrito if you are feeling adventurous.
Dinner Option 2 – enoSteak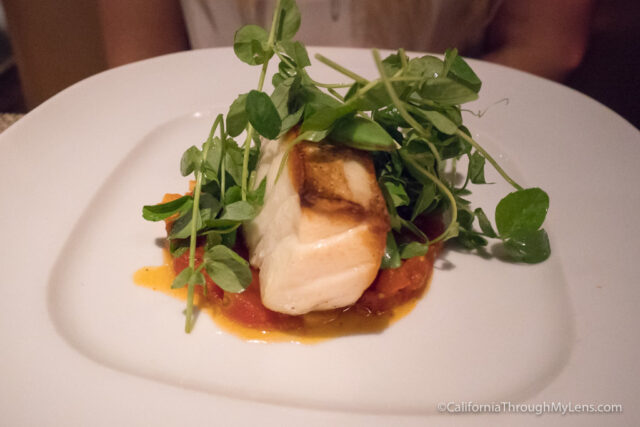 If you are in the city celebrating with your significant other, then enoSteak is a fantastic choice. This place is pricey, but it was responsible for one of the best meals I have had in a long time. Everything from the service to the ambiance is top-notch. The food is out of this world though with a selection of unique steaks (coffee encrusted wagyu anyone?) and add ons like a flight of homemade butter (the truffle butter has real shaved truffles in it). I am salivating just thinking about it again.
Hotels
Dana Point has a few popular resorts that are good places to stay in the city, as well as cheaper options like camping right on the beach. Here are a couple to check out.
Ritz Carlton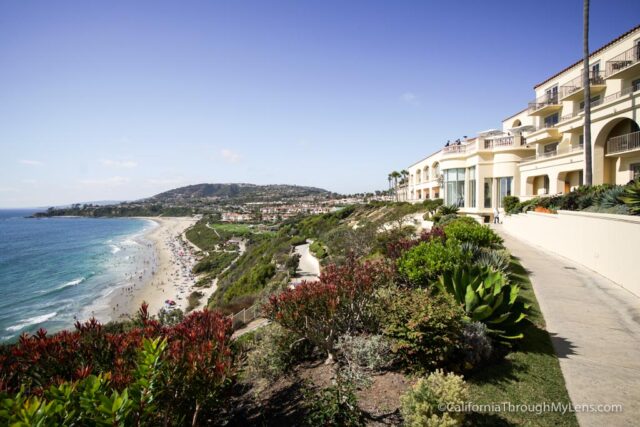 If you have stayed at a Ritz Carlton before then, you know that the higher price comes with impeccable service. This hotel has a beach butler service that takes you down to the beach in a golf cart and gets you chairs, towels, and umbrellas for when you are sitting on the sand. They also were able to find a phone charger for me since I forgot mine and gave my wife a ride to a nearby property to pick something up without any issues. It is the kind of service that you tell your friends about when you stay at a place like this.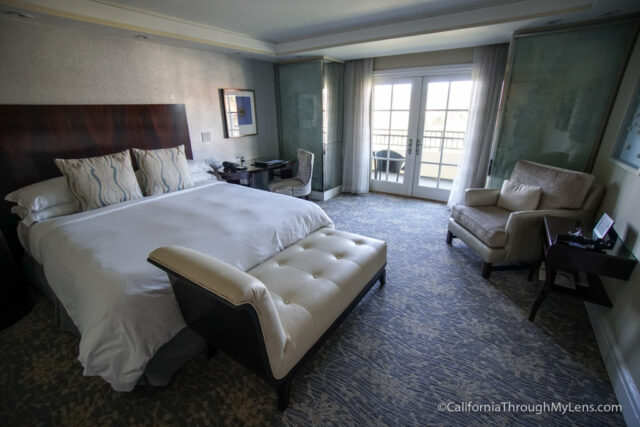 The hotel also looks down on the beach below, and it is one of the best spots in the city for sunset.
Monarch Beach Resort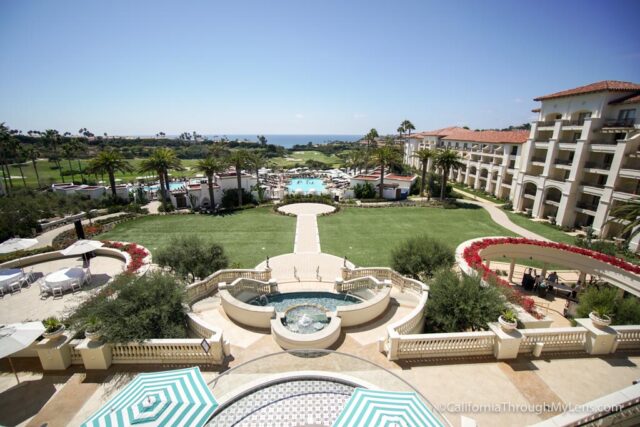 If you are a golfer, then this is where you will want to stay. The hotel sits right on the main golf course and is comparable to the Ritz Carlton in service and amenities. I didn't stay here, but I walked around while I was having brunch. I was blown away by how beautiful the property was, especially with the pool situated right in the middle—another excellent option for staying in Dana Point.
Camping – Doheny State Beach
If you don't want to spend the money on a hotel though, camping is also a good option in Dana Point. Doheny State Beach is located right next to the harbor, and it has a few dozen sites, most that are only a short walk to the beach. Make sure to book your site in advance though, as these spots tend to go pretty fast.
So there you have it, my recommendations for how to spend 24 hours in Dana Point. Be sure to let me know if I left off your favorite spot in the comments below.