Baklava Land in Rancho Cucamonga: A Heavenly Sweets Shop (Closed)
This post is on my visit to the location in Duarte, but it has since moved to Ranch Cucamonga. You can still read my initial thoughts below. Update 2018 – It has now closed.
This is a short post to document the fantastic place I stumbled upon in Duarte while visiting REI. I was driving down the street and saw the words baklava out of the corner of my eye. Those words alone are enough to make me do a double-take as I have a special place in my heart for the layered, sweet pastry, filled with chopped nuts and sweetened with syrup or honey. What I found in Baklava Land has already made me come back for seconds.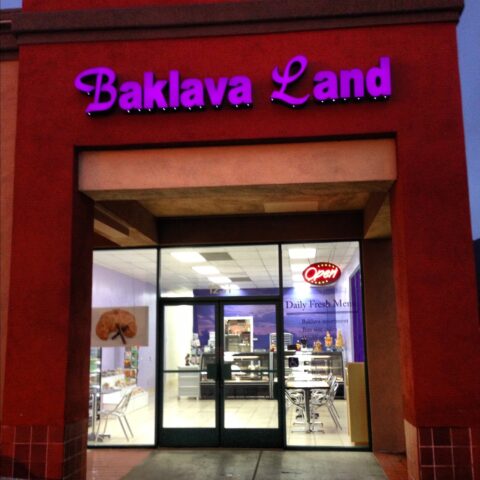 Details
$10 – $15
Location: 9255 Base Line Rd, Unit G, Rancho Cucamonga, CA 91730
This small, unassuming shop has been around for about six months and is run by a middle-age couple that bakes all of the baklava fresh every day. They have a collection of eight different types, and the payment system works out to a dollar a piece or 9 dollars a pound.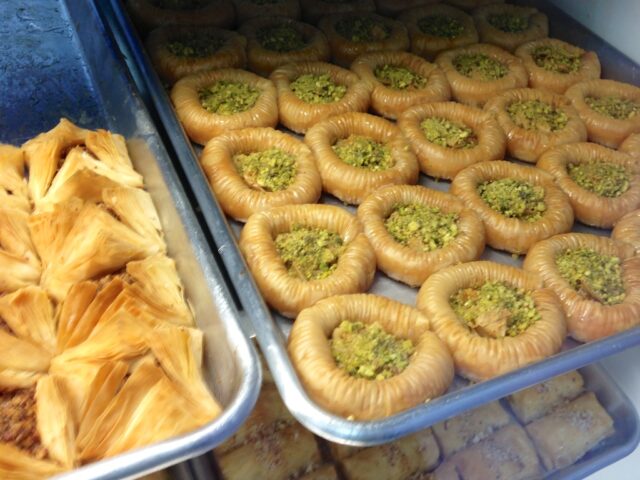 Now, if you know baklava, you know it is an expensive treat, so when you find it for a dollar a piece or for $9 a pound (which allowed me to select about ten pieces), then you know you stumbled onto something good. When I bought the pound, two friends and I were able to finish it, but we were on a total sugar high afterward.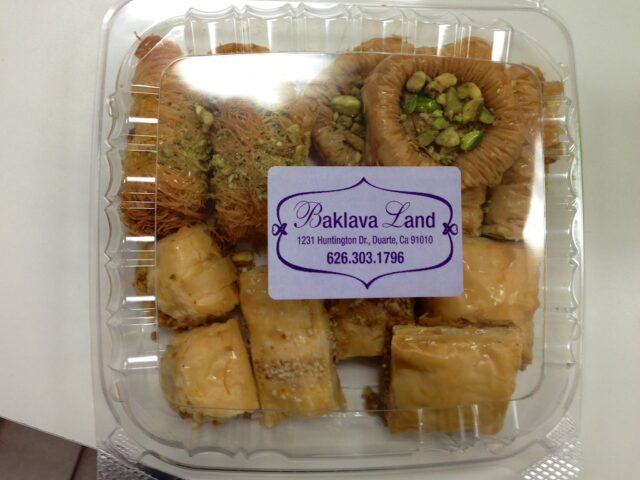 I have since tried all of the flavors, but the best to me are the circular pistachio ones and the ones that look kind of like they have hair. I know its a weird way to describe food, but I guarantee you will recognize which ones I am talking about.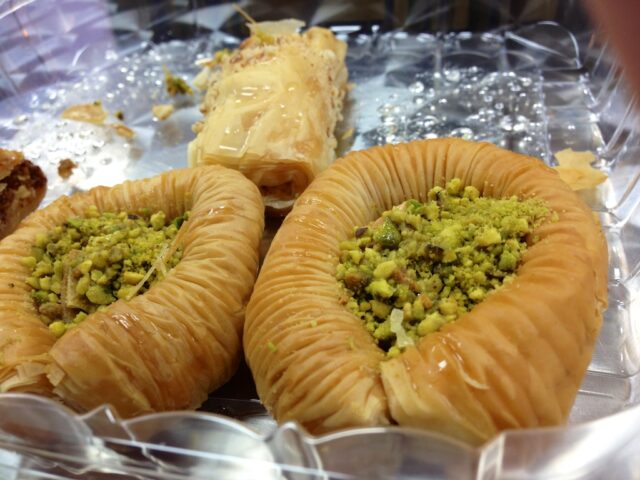 If baklava is not your cup of tea, they also have a lot of other desserts, but I have not tried any of them to give a recommendation; however if they are anything like the baklava, I am sure you will enjoy them.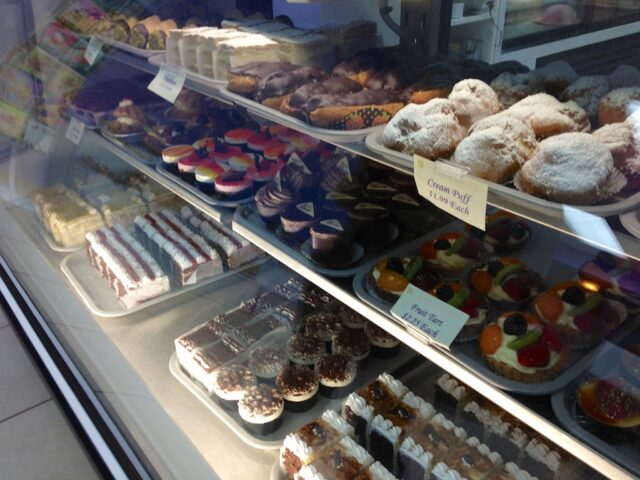 This post is simply to give love to a small mom and pops shop that makes amazing treats. I hope to help more people fall in love with it so that every time I make the drive through Duarte (now Rancho Cucamonga), I will know Baklava Land will be there to greet me.