Panolivo Family Bistro in Paso Robles (Closed)
Unfortunately, this restaurant closed in 2017.
Downtown Paso Robles is not hurting for great food options; that being said, Panolivo is one of my favorite spots for lunch. This quaint little eatery is run by a husband and wife combo and has been in business for a little over a decade. The wife in the duo is actually the chef for the restaurant as well. It is an excellent spot for a pastry or a meal, here is all the information.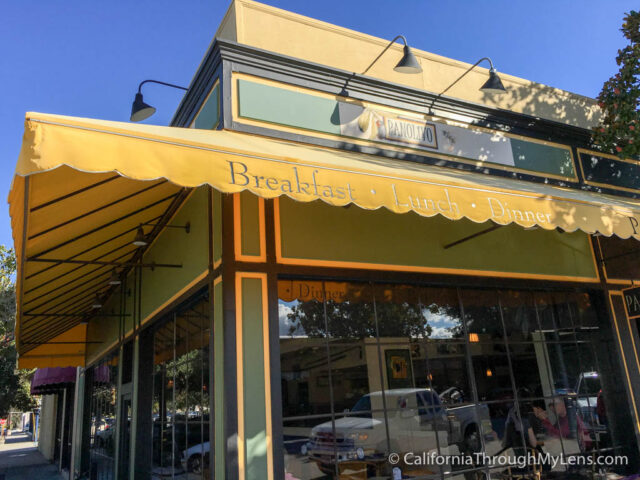 Details
Cost: $10-$15
Hours: 7:30 AM – 8:30 PM
Location: 1344 Park St, Paso Robles, CA 93446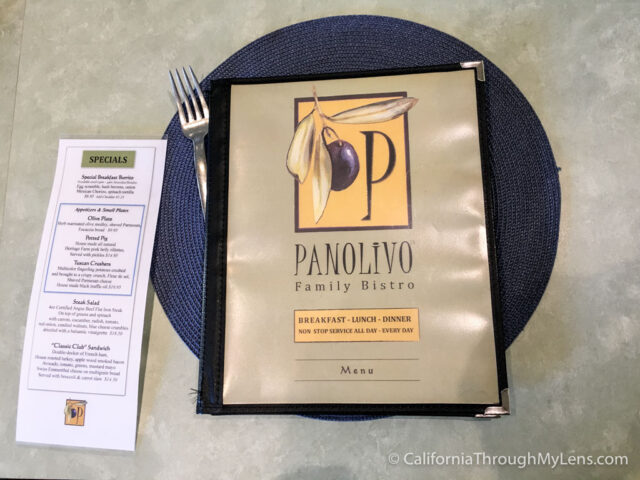 Located right in the middle of downtown Paso Robles, Panolivo is walking distance from the main square and close to attractions like the historic Paso Robles Inn. Parking is never an issue here unless it is a hectic weekend, so you can grab parking and head in.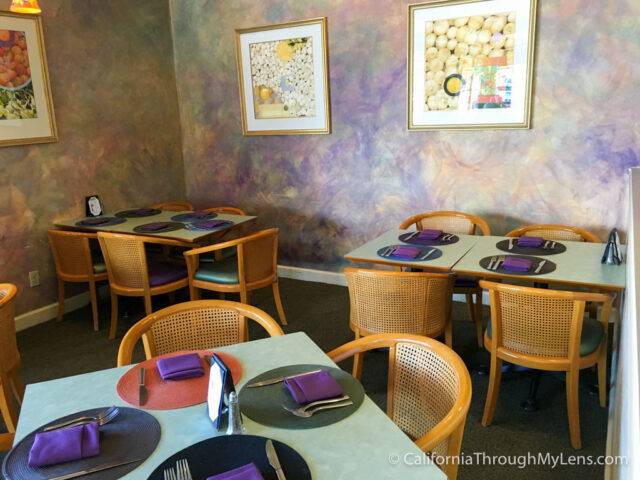 The restaurant has probably two dozen tables, but they are spaced out well, so there is a lot of room for everyone. Right, when you walk in, you will see the pastry counter, which has a ton of fantastic looking treats. I only had the macaroon myself, but it was fantastic.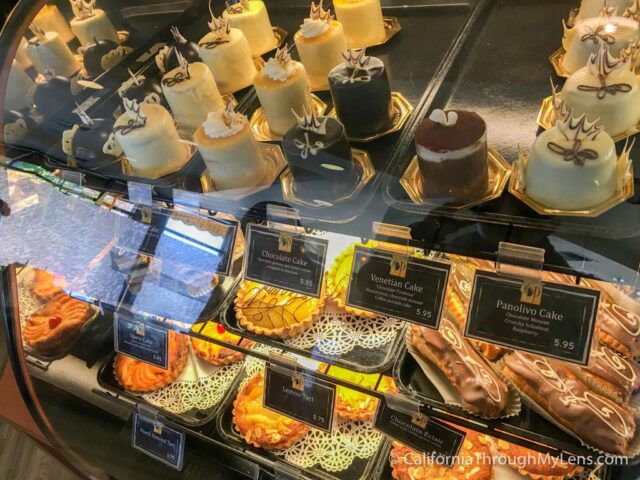 After sitting down and looking over the extensive menu, we grabbed bread and Tuscan Crushers, which were multicolored potatoes fried to a crispy crunch and with added truffle oil and parmesan cheese. The Tuscan Crushers were fantastic, and I highly recommend you order them as it is like a better french fry type dish.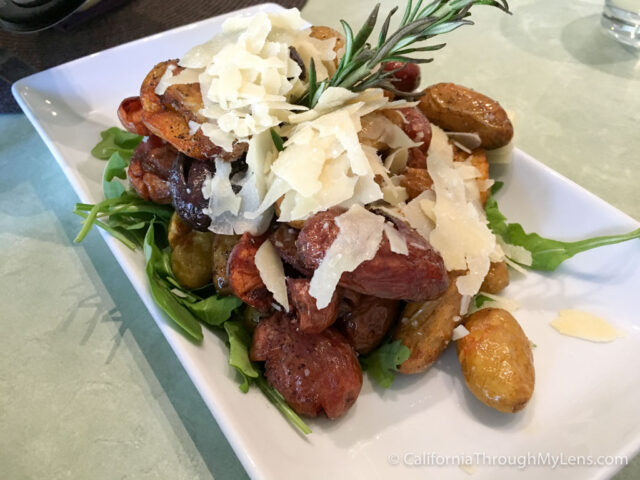 The bread came with multiple options for spreading on top, and I really enjoyed it as well.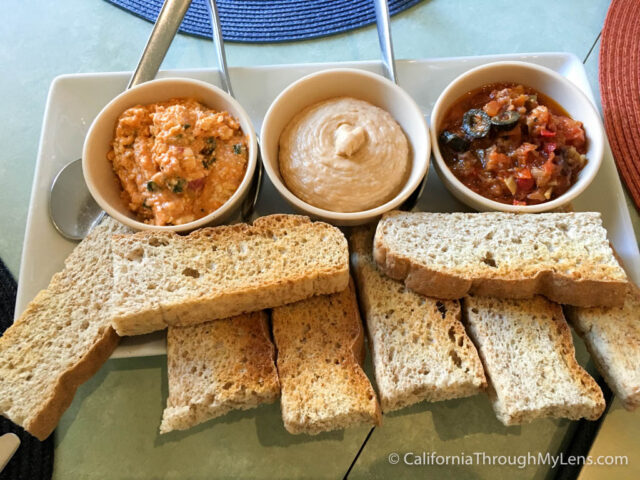 I ended up going with the deconstructed crab sandwich and a side salad for my meal, and I was pleased with my choice. The salad had a balsamic dressing on it and locally grown vegetables.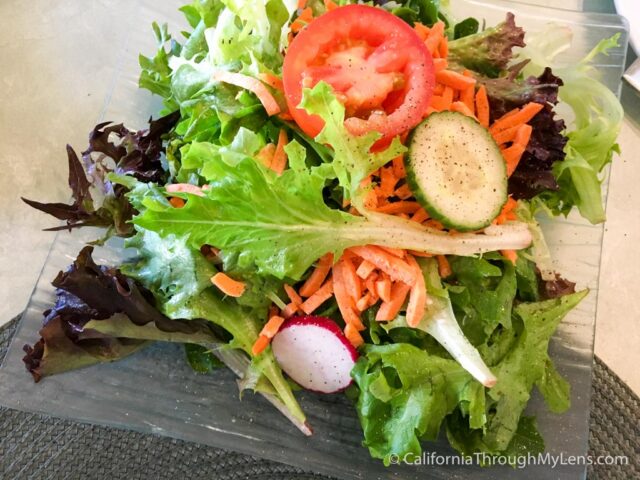 The sandwich had two slices of bread, avocado, crab, and tomatoes, along with a delicious sauce on the side. I wasn't sure how to eat it but then quickly realized there is no wrong way. I was impressed with the meal as it had a ton of flavor, and the crab tasted fresh. I wasn't a fan of the bread slices, but that is why the deconstructed way it was made was perfect.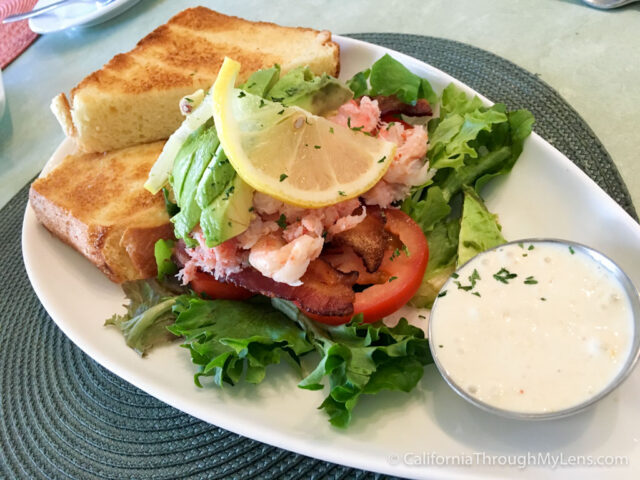 If you are still hungry after eating this meal, be sure to grab a pastry or two on the way out, you won't regret it. All in all, Panolivo is an excellent spot in Paso Robles, especially for lunch. I would love to hear what you thought of it as well below, and be sure to check out the beautiful Paso Robles Inn if you are in the area.