Hoagies Sandwiches & Grill in Pismo Beach
It's hard for me not to go to Splash Cafe when I am in Pismo Beach, but Hoagies is good enough that I often make the exception. Home of the Pismo Wrap, which is the popular item to get here, there is a menu full of seafood and bbq related dishes. Do note though, that it gets crazy busy on the weekend but is very pleasant on the weekdays. Here is all the information.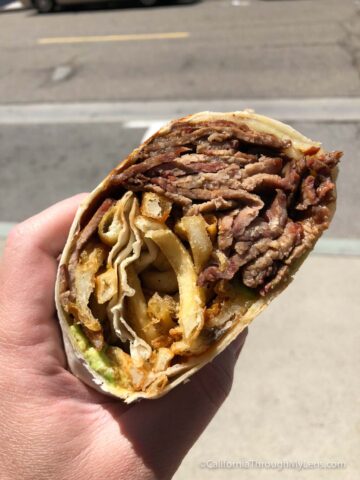 Details
Cost: $12-$15
Location: 580 Cypress St # M5, Pismo Beach, CA 93449
This information is from my visit in 2018
Getting There
From Highway 101 north, you will get off on exit 190 for Price St / Hinds Ave. Then turn left on Ocean View Ave and right on Cypress Way. The destination will be on the right, and there is street parking around the area.
The Restaurant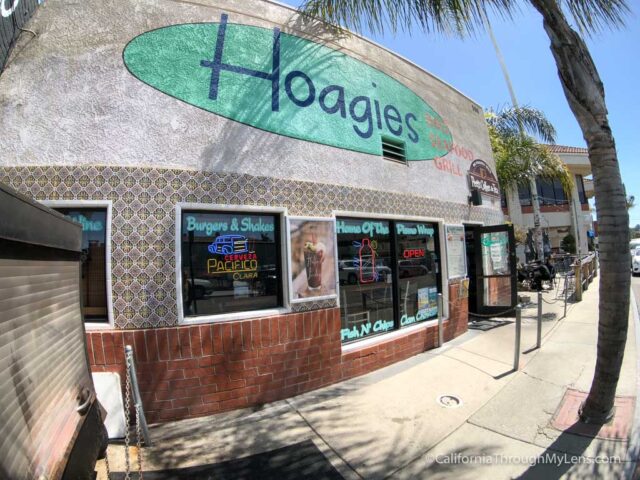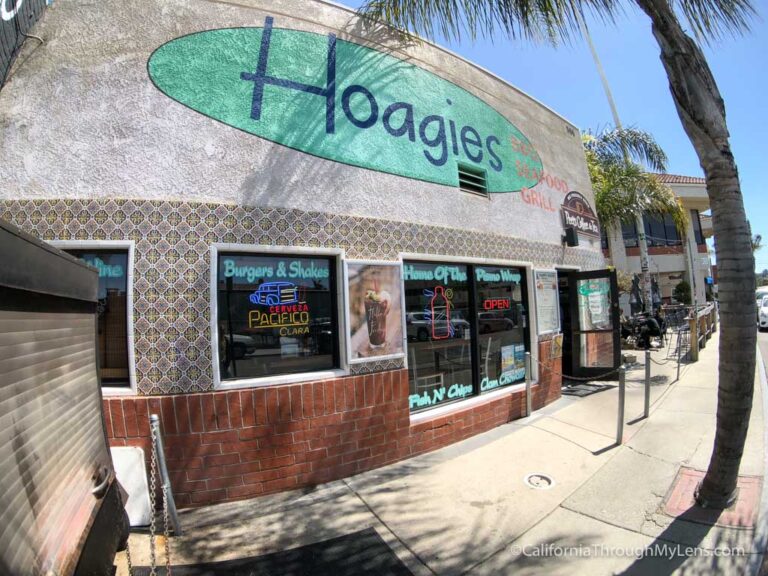 This small shop is what you would expect to find in a beach community like Pismo Beach. The logo has a surfboard, everyone is super laid back, and there is a beautiful patio to sit and eat when the weather is good.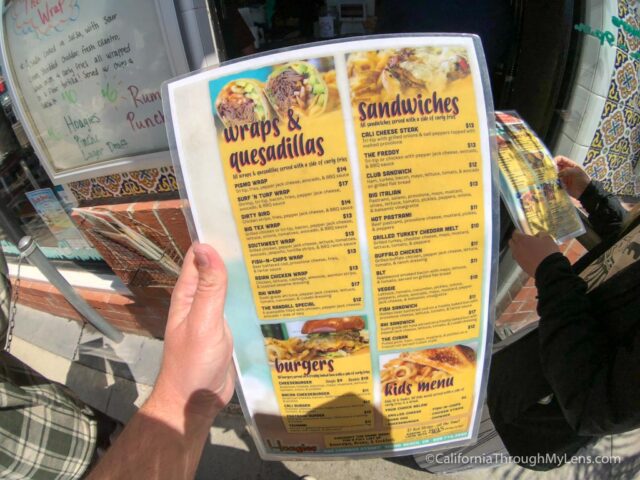 Even the menu is very beach inspired, with lots of seafood-related items, including fish tacos, clam chowder, and ahi. I wanted to try the crazy loaded clam chowder they have, which comes in a bread bowl and is topped with seafood, calamari, bacon, and cheese, but I will have to try that next time.
Here is what we ordered, then we went and waited on the patio.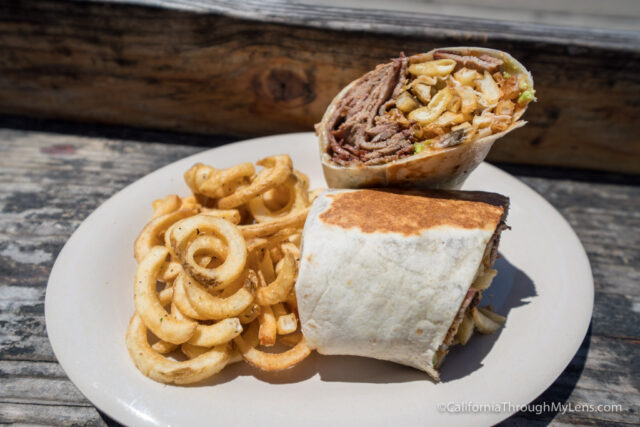 Pismo Wrap – This popular item lives up to the hype as it is a wrap with tri-tip, French fries, cheese, avocado, and bbq sauce.  It is full of flavor with a ton of thin sliced, grilled tri-tip and just the right amount of bbq sauce to not overpower it. The fries added a nice crunch, and the avocado was an excellent way to complete the dish. Overall I was impressed, and I don't know if I will be able to come again and not order it.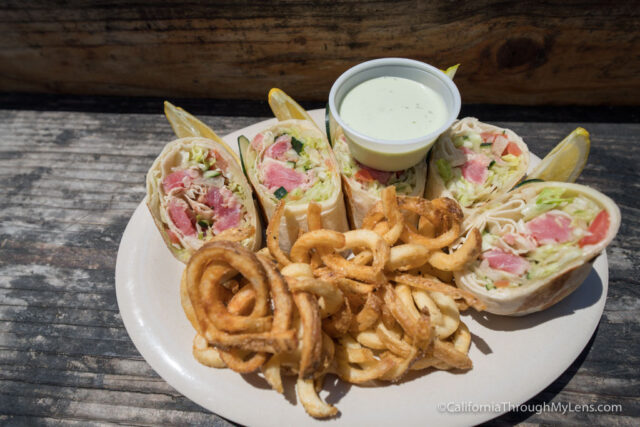 Ahi Wrap – Fresh ahi served with lettuce, tomato, cucumber, and pepper jack cheese. The ahi is sushi grade and lightly seared, so it basically melts in your mouth. There is cucumber wasabi (cusabi) sauce that comes on the side and is an excellent addition to the wrap. Even the curly fries, served as a side with the both of the wraps, are good as they are lightly seasoned and a little crunchy.
If you are driving through the Pismo area and don't want to have clam chowder at Splash, then you need to go to Hoagies. It is a fun spot with unique food. Check it out and let me know what you think in the comments.