Pebble Beach Golf Course Photos
Pebble Beach, one of the premier golf courses in the entire world, is a lot more accessible to the visitor then you would think. This golf course is located right near Carmel by the Sea in a very expensive area to live along the 17 mile drive. The 17 mile drive is a stretch of road that travels by many different houses, some which are more like castles then houses, on its way to over 17 individual stops. Pebble Beach is just one of those stops, and if you are in the area you should consider making the 17 mile drive (costs 10 dollars per car in 2016). I would recommend that you do this drive during the summer or spring as in the fall it can become dreary with overcast weather (like the day I was there), and while still awesome, there is less to see.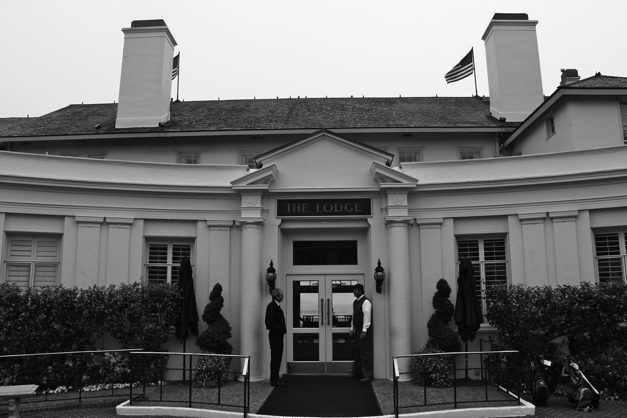 Upon arriving at Pebble Beach Golf Course I was immediately surprised at how much less gaudy it was then I imagined. For a course that costs 500 dollars to play, I assumed the lodge would be extremely over the top. Upon entering the lodge it was apparent that there is a lot of history in this place. Whether it was the fireplace and meeting area, the upscale restaurant, or the trophies lining both halls, you can tell that a lot has happened in this small lodge.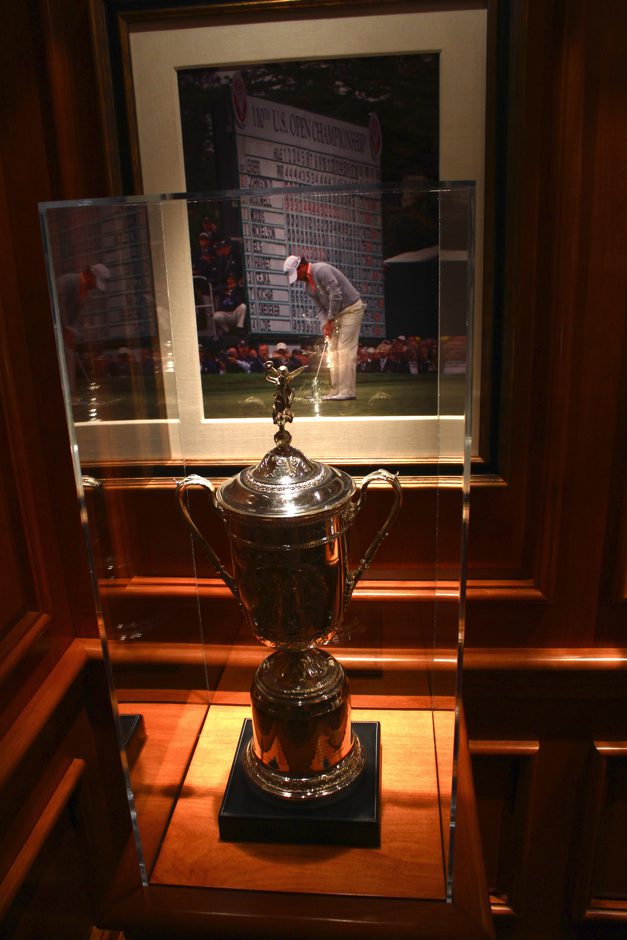 I enjoyed taking my time walking around the lodge and taking in the views. The people were relatively nice that worked there, and seemed very used to many fans and tourists running around. I even saw a group of tourists laying on one of the fairways for a picture and no one seemed to bother them.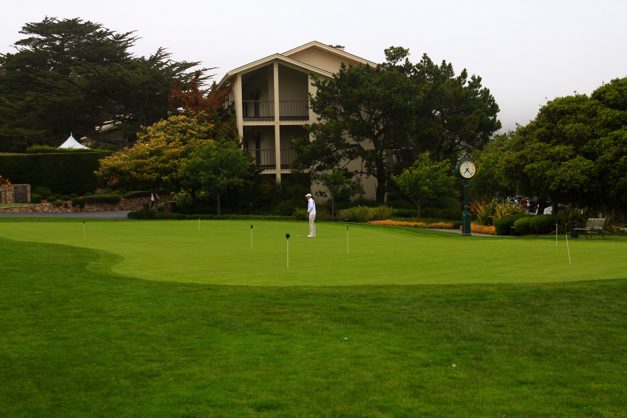 After walking the grounds I proceeded back outside to the shopping area which has lots of memorabilia to showcase the many years of the PGA tournament. I also checked out the cool clocks that they have lining the sidewalk as you approach the lodge.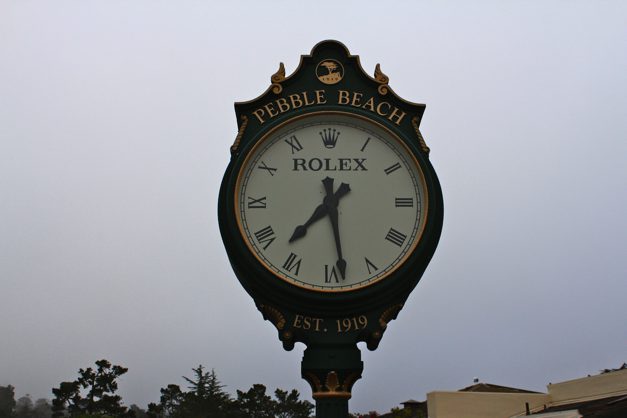 Overall this is a great place to explore if you are into golf or history. No one gives you trouble, and there is lots to take in. Make sure you plan your day for one that is sunny though as there is a lot to see, and the overcast will severely limit the pictures that you can take.
What about you, have you been to Pebble Beach Golf Course? What did you think?