Copper Top BBQ: One of the Best BBQ Joints in California
I love BBQ; and even though California isn't often somewhere you think of when you think about BBQ, we still have a ton of great options like Phil's and Salty's. Thus when I heard that a small BBQ spot in Big Pine was on Yelp's best restaurants of 2014 list as number one, I knew I had to try it out. I am happy to say that this spot lived up to expectations and that I have been back a half dozen times since the initial visit. Here is all the information so you can check it out as well.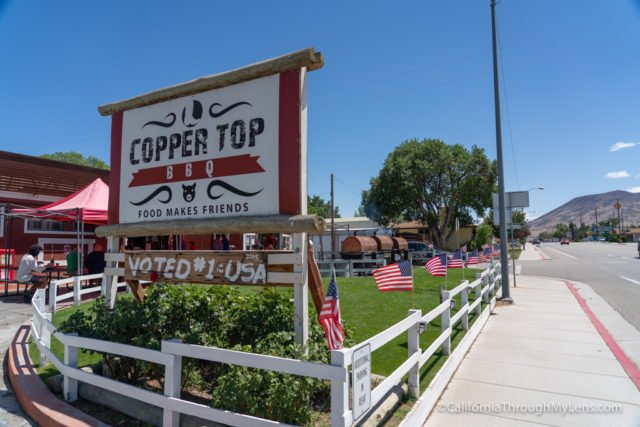 Details
Cost: $15-$20

Hours: 12 – 5 PM, closed Tues-Wed or when they run out of meat

No vegetarian options

Information from my visits in 2016, 2017, 2019 and 2020
Getting There
Copper Top BBQ, is in the small town of Big Pine, right near the end of the main downtown street (which is also Highway 395). It is impossible to miss as long as you are paying attention as you drive through the town. If you are heading north, it will be on the right side. There is a small parking lot and street parking as well. Note the hours and the days they are open, so you don't arrive when they are closed.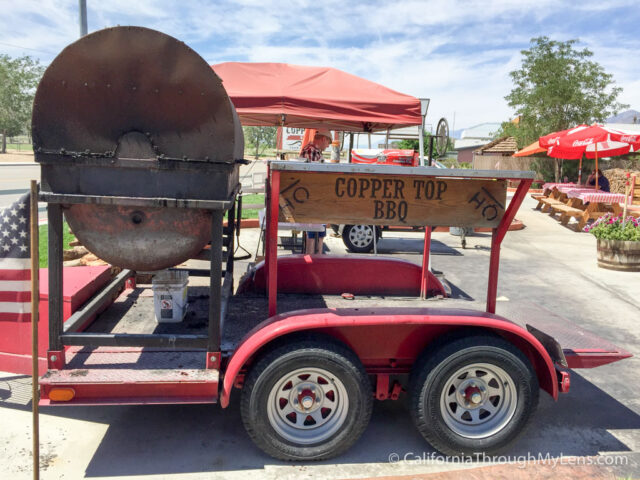 As I drove up on my first visit, I was excited to see that they had not run out of meat as the smoker was going strong, and they were open for business.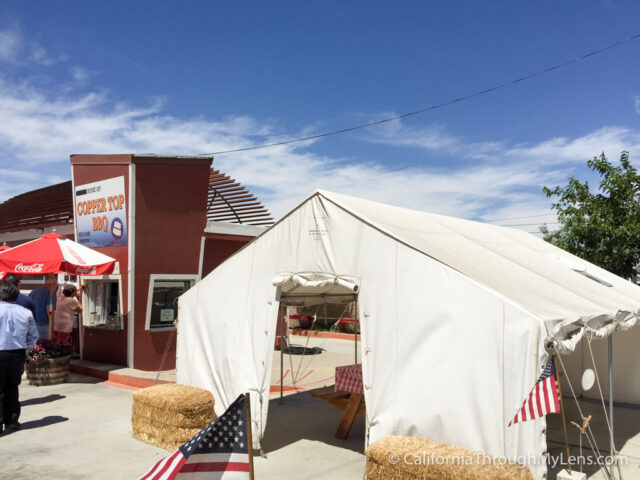 After waiting in line at the small, walk-up counter, I asked if there was anything that let me try all of the meat they had. I was happy to find out that there is a three-meat sampler, and that is what I went with. The sampler was pricey at around $18, but I had to give it a try, so I subbed chicken for pulled pork and got pork, tri-tip, and ribs. This came with two sides, and I went with potato salad and green pepper chili, then I sat down on the benches and waited for my meal.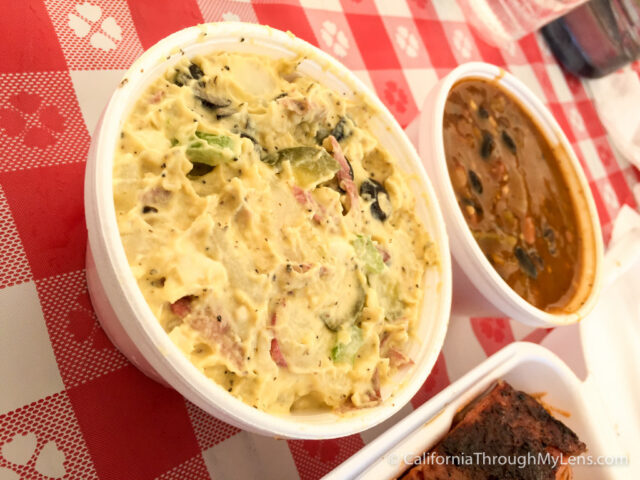 Ten minutes later, I had a full selection of meat sitting in front of me, and I was ready to dive in. I started with the sides, and the potato salad was not great, so I moved onto the chili. The chili was fantastic though, and I would highly recommend you select that as one of your sides. It was spicy but not overpowering, and my vegetarian wife loved it as well.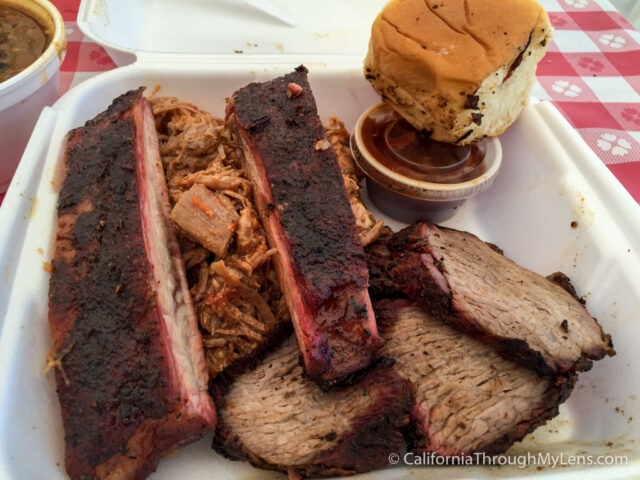 Next, I dove into the ribs, and they were tender and flavorful. They practically fell off the bone, and with a little extra BBQ sauce, I practically inhaled them. I figured that the rest of the meat couldn't be as good, but when I ate the pork, it was even better than the ribs. It had a sweet tang to it that showed it was rubbed well and cooked to perfection. I moved onto the tri-tip and was shocked to find it was even better than the pork. It was tender and full of flavor.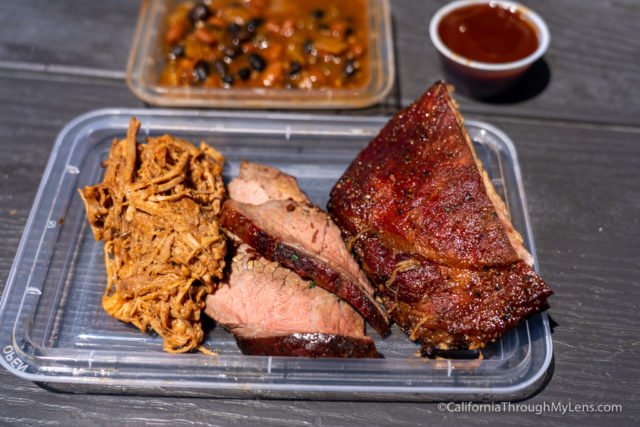 So after trying everything, I would rate it tri-tip, pork, then ribs, with the ribs even at third place being better than most first place options at many other BBQ spots. I am sure you are asking, well, is it the best place in the United States (as Yelp named it in 2014)? I doubt I can make that claim, but that being said, it was the best BBQ spot I have had in California, so that is saying something.
I can't wait till my next road trip brings me to their walk-up window, and I suggest you give it a try ASAP.