If you talk to anyone in San Diego about where the best BBQ is you will no doubt hear them mention the name Phil's. This establishment in downtown San Diego has now grown to 3 different locations around the county. While I never went when it was younger so I cannot comment on whether or not it has changed, my first trip to Phil's only a month ago was a fantastic experience that I cannot recommend more. Easily the best BBQ I have had in California, that is for sure.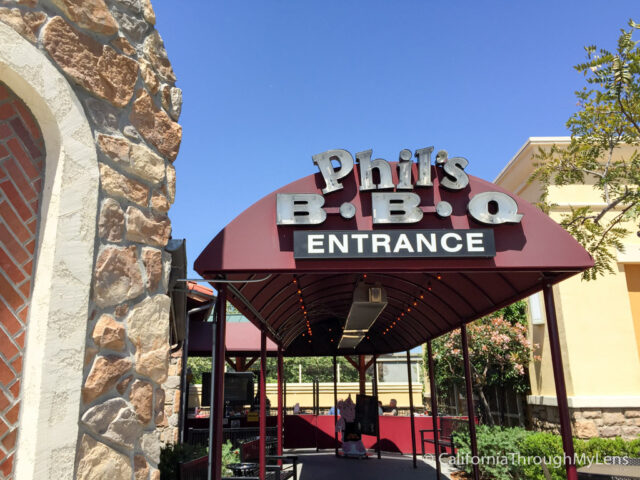 Details
$10-$15 

Hours: 11AM – 10PM
Atmosphere
Phil's can get really busy during dinner and lunch time so as you are walking in there are many signs telling you how long your wait will be from that spot. Luckily I went during an off time so there was no wait. It is not a sit down with a waiter type place so you will be ordering then finding your way to a table, thus making the wait time less. The feet stickers stuck to the ground lead you to the register and past the menu that will help you make your eating choices.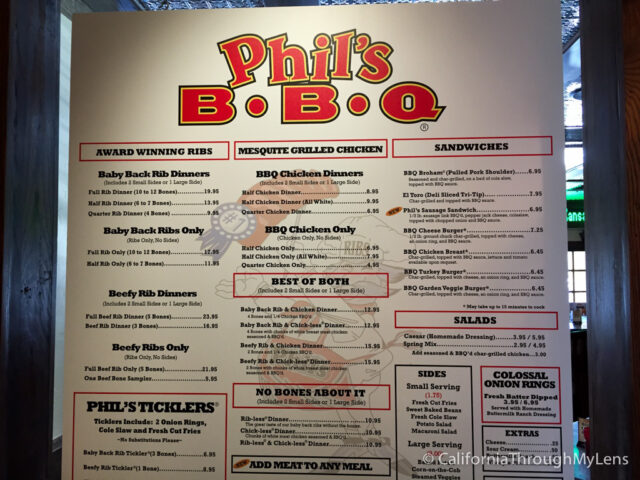 I didn't know where to start, other then that I needed to get the famous ribs, so I opted for a ribs tickler which has 3 baby back ribs, 2 onion rings, cole slaw and french fries. I added tri tip to the meal to round it out and it was more then enough food for me.
Food
Shortly after that the food arrived and it looked as good as I hoped. The tri tip itself was thin sliced perfection with an ample amount of sauce on top. It was different then I anticipated as most tri tip is a thick cut of meat but I really liked the way they did it here.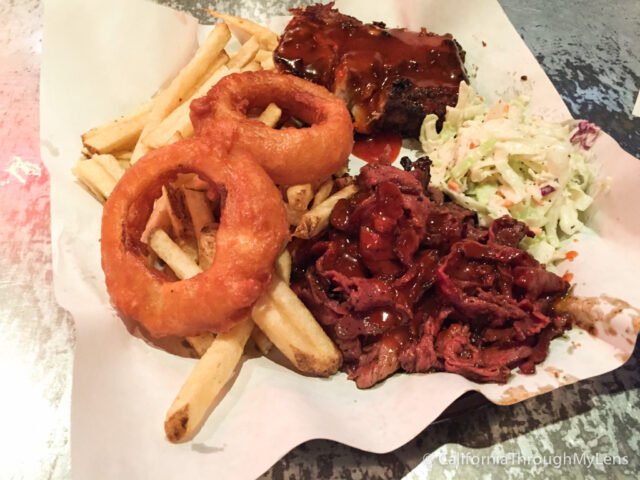 The ribs were covered in a sweet, tangy sauce and the meat literally fell off the bones. It was rich and fantastic, I was full but I wanted more. Next time I come I need to try the dry rubbed beef ribs as I have heard that is where it is at. They even have a hand wash station, come around with massive quantities of wet naps and a good sweet tea to round out the experience.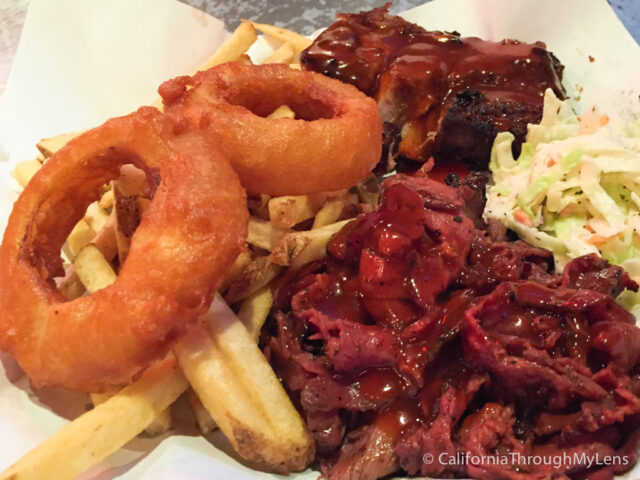 Honeslty Phil's was one of those rare places that actually lived up to the hype for me and I cannot wait until the next time I make it down to San Diego so that I can partake in this exceptional BBQ again. Let me know what you think in the comments.