Salmon Creek Falls: A Rugged Waterfall Hike in Big Sur
Salmon Creek Falls is a beautiful waterfall in the southern portion of Big Sur that is only a short distance off the road but that features an unmaintained hike to get to its base. With the closures in effect (as of Spring 2018 but not any longer), this trail was right near where Highway 1 was closed and if you want to see as much as you could from the south during that closure, then driving out here to hike this trail was a good option. Do note that there is a lot of poison oak on the trail, so make sure to wear long pants. Here is all the information.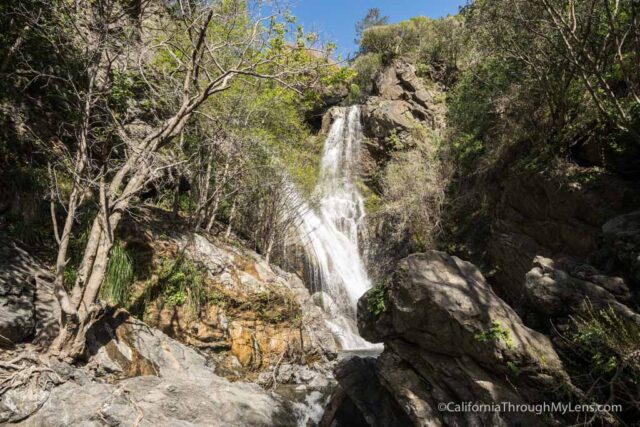 Details
Getting There
According to Google, the trail starts at around these coordinates (35.815415, -121.359149), but you can search for Salmon Creek Falls in Google Maps as well. It is about 5 miles past Ragged Point, heading north on Highway 1. You will reach a large bend in the road right after crossing a small bridge, and there is a dirt pull off where you can park.
The Trail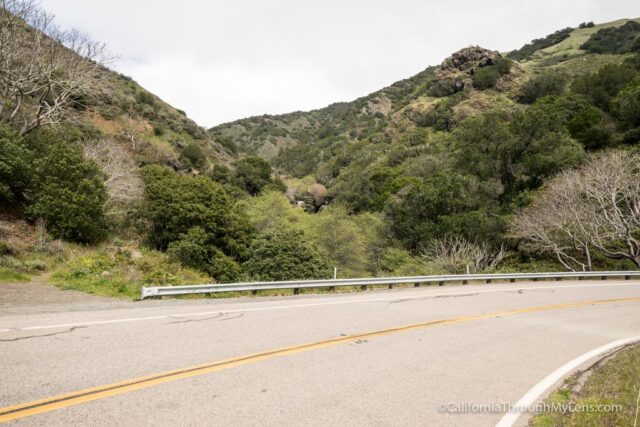 From the small parking area at the bend, my wife and I followed a little dirt path down to the water. I think, looking back, there may have been a better trail on the other side of the bridge that might have been easier, but that is not the way we went.
From the water, we followed a use path that went under tree branches and over rocks pretty much the entire way to the falls.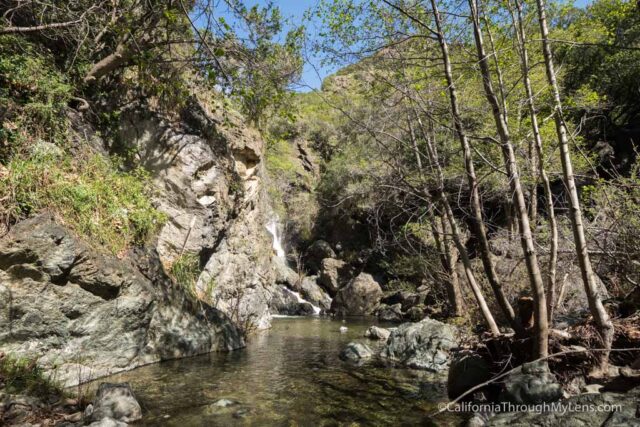 It was not easy and required some rock hopping across the stream, but since it was only about a half mile, we eventually made it to the waterfall.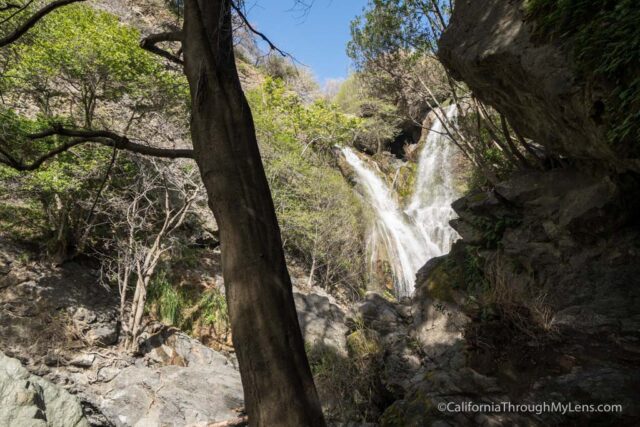 The 100-foot waterfall is beautiful, with two streams coming down and connecting to create a significant flow.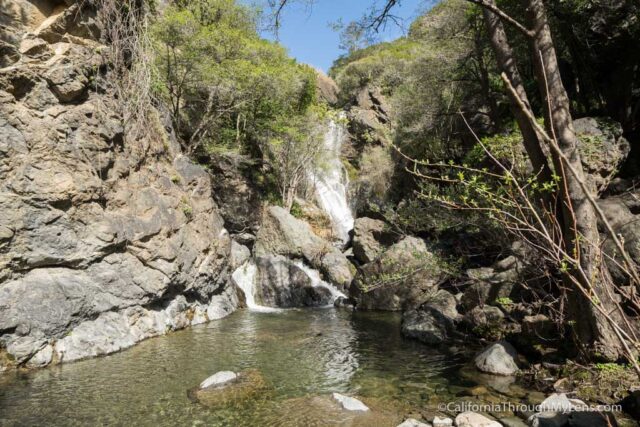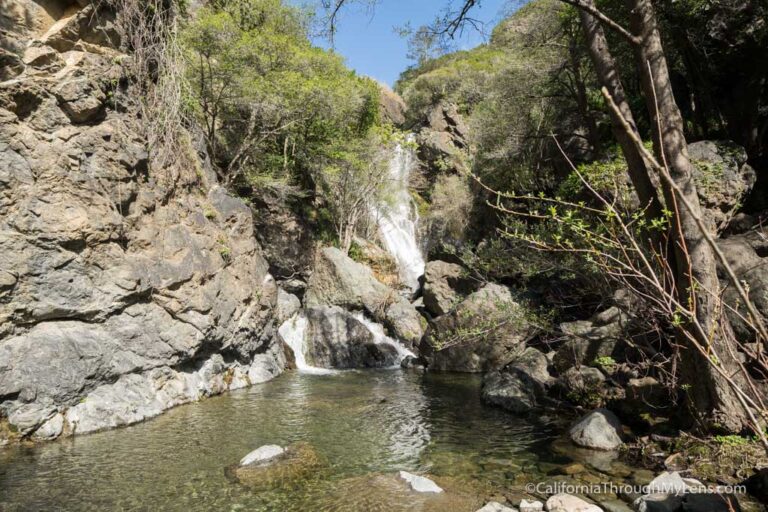 The water levels were high when we went, so there was no good way to the actual base of the falls, but luckily we could see it well from where we were.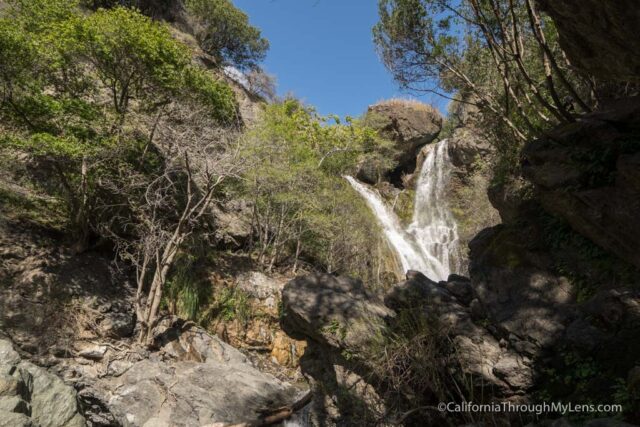 After checking out the falls for a little while, we headed back, trying to find a better trail, but ending up just going the way we initially went. It was an adventure avoiding the poison oak, but it was a lot of fun.
Check it out and let me know if you find an official trail in the comments.