Shakewell in Oakland: Spanish Tapas Plates & Fried Chicken
Disclosure: This meal was provided free of charge; all opinions are my own.
In Oakland's hip Lakeshore district, there is no shortage of great places to eat. I have always been partial to those restaurants that are trying to do something different with their menu, and because of that, I have become a fan of Shakewell. With a menu that stems primarily from the traditional tapas plates you would see in Spain, and a wood-fired paella, Shakewell deserves a spot on your list of Oakland restaurants to try. Here is all the information.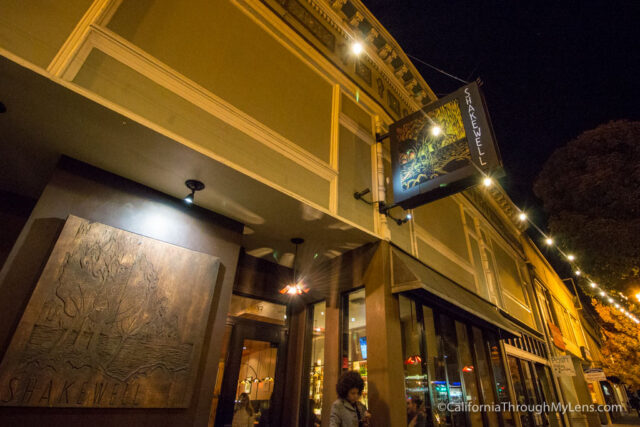 Details
Cost: ~$25 – $30
Recommendations: Crab toast, octopus, fried chicken and churros
Location: 3407 Lakeshore Ave, Oakland, CA 94610
Information from my visit in 2017
Read about all of my favorite Oakland spots here
Getting There
Located on Lakeshore Ave, Shakewell is hard to miss. There is some street parking around the restaurant, but the best bet is the parking garage near Trader Joes. This lot generally lets you park for an hour or two for free, be sure to read the signs though.
The Restaurant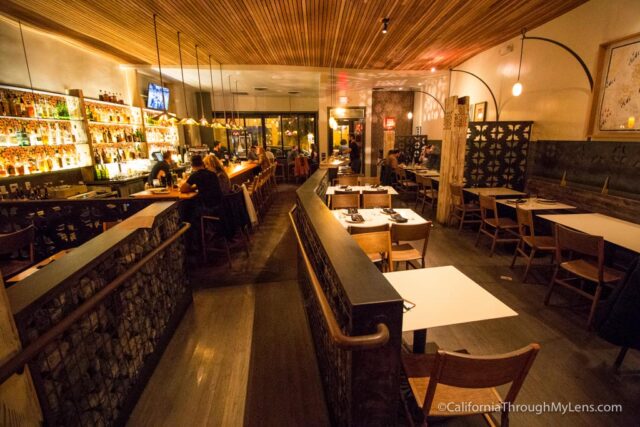 The restaurant has an open layout with lots of small tables and wrought iron lights.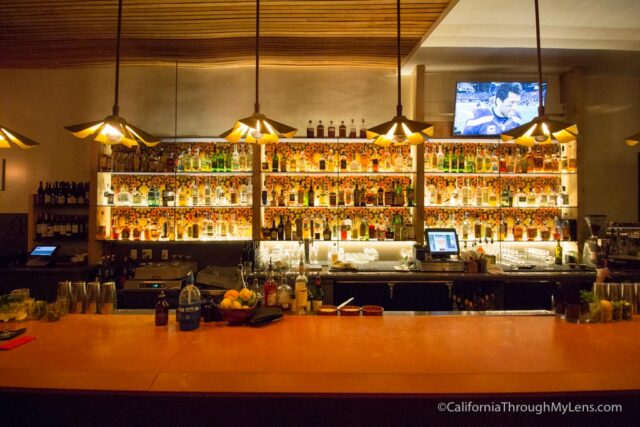 There is a large bar in the middle that serves lots of craft cocktails, ranging from traditional old fashioned's to a "you-call-it" where the bartender just makes you a drink based on your alcohol choice.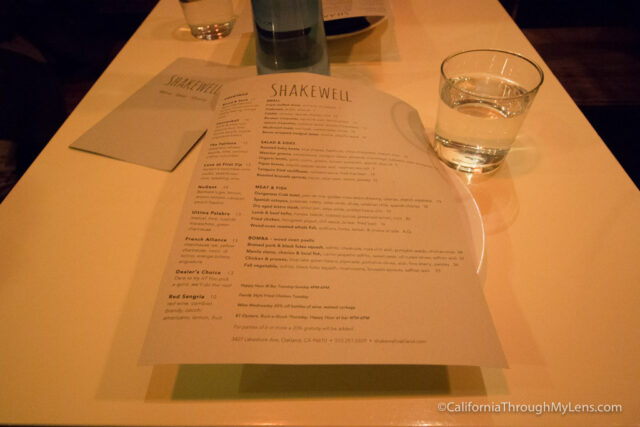 The Food
We sat down and looked at the large variety of options on the menu, with our waiter telling us to choose 3-5 for a table of two. Here is what we ordered: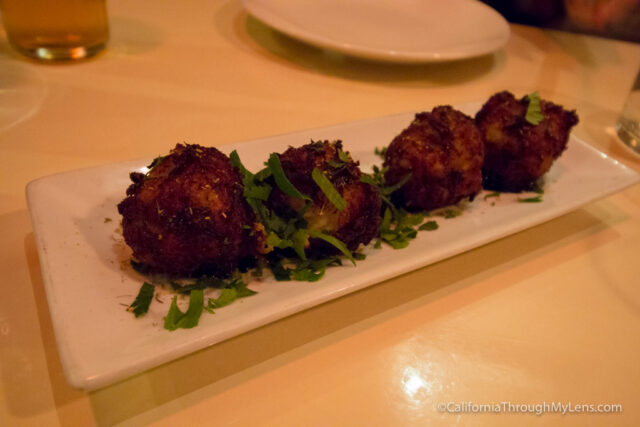 Bacalao croquettes – Salt cod mixed with potatoes and garlic, fried, then topped with squid ink aioli. It is not something I would traditionally order, but it came highly recommended, so I went with it. I have to say I was impressed. I wouldn't order it every time, but the savory fried fish and the black squid ink sauce is a well thought out flavor combination that makes for a tasty dish if you are adventurous. The fennel pollen on the outside adds just the right kick to complete the plate. It's almost like a high-class fish stick, which I loved growing up, so it worked for me.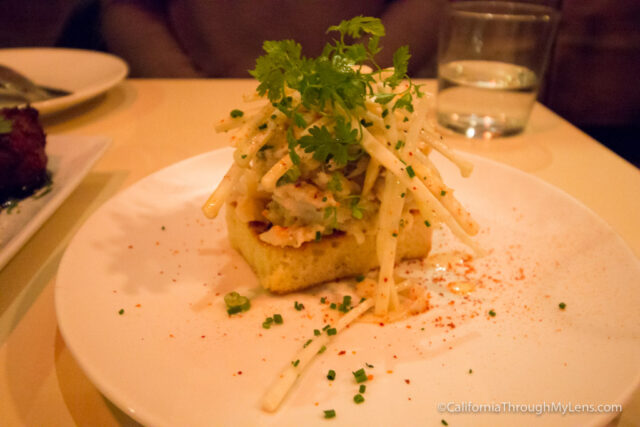 Crab Toast – This dish is pretty amazing. It is rich with decadent crab that melts in your mouth. The miso dressing adds a nice sweet tang to the dish, and the fresh celery is much better than the kind you would get at the store. Add to that a lightly buttered and grilled bread that rounds out the plate. I wish I would have ordered more of these to eat.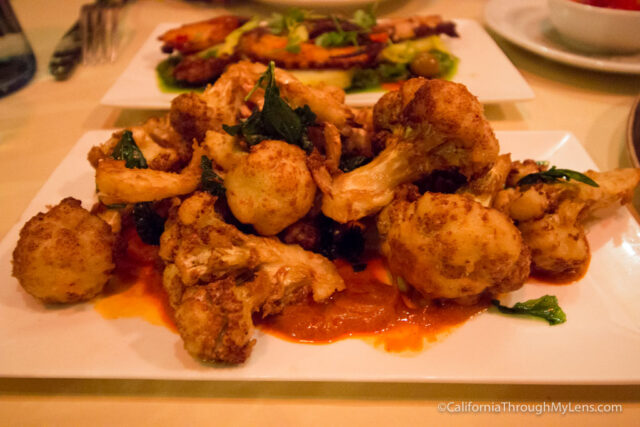 Tempura Fried Cauliflower – Another win; the cauliflower was lightly battered, so it was not mushy. The romesco sauce is almost like a spicy red pepper sauce, and it comes from Spain, which I should have guessed since I was in a Spanish restaurant. The Thai basil is an excellent addition that just adds a little flavor without overpowering it.  My wife is a vegetarian, and she said this is a vegetable dish that she will remember, which is high praise.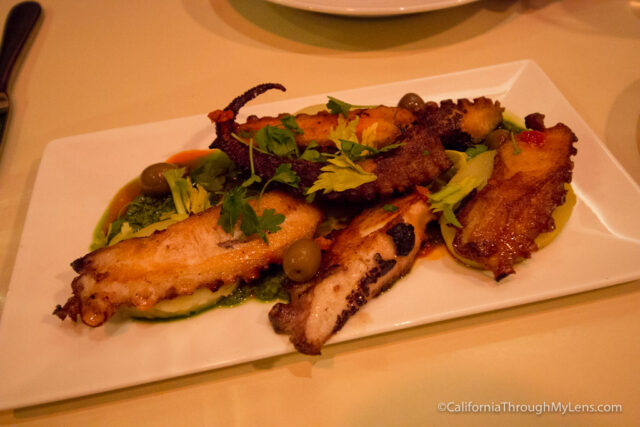 Spanish Octopus – Served with potatoes, celery, salsa verde, and pickled Fresno chili, this is another spicy dish but oh so good. The octopus melts in your mouth and is not chewy like it so often comes. This is the dish I was most impressed with here.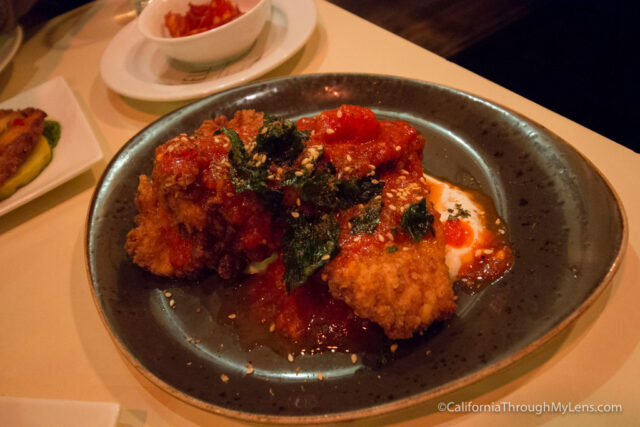 Fried Chicken – The plate continued choice cuts of the bird, cooked to retain the moist consistency with a ton of flavor. The chicken is again lightly fried so as not to get greasy, and it is served with a yogurt chili sauce that is hard to describe, but that works well. It is funny to have such good fried chicken at a Spanish tapas place, but it is prepared in a very nontraditional way. I can't recommend it enough; it'ss fantastic. The dairy adds an almost cream-like consistency to the dish which I loved, and I cleaned my plate without any problems.
Pretty much every dish has a spice that accompanies it. It's never overpowering, but it lets you know you are eating Spanish food.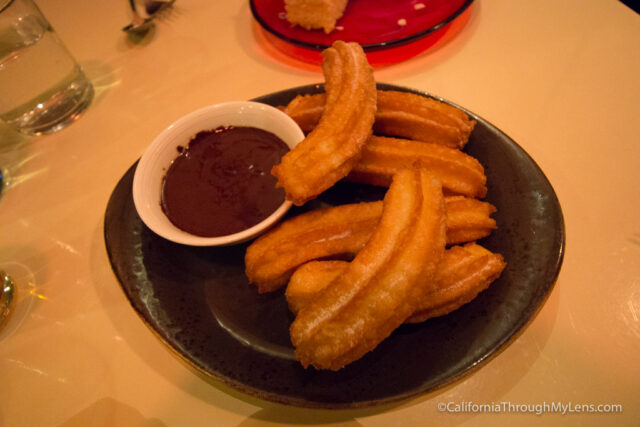 Chocolate and churros – I hate to describe it as melt in your mouth again, but the churros have a crunchy outer shell with a melt in your mouth interior. These are like the ones you would have in Spain where the chocolate is not very sweet, and I prefer that since it's is a good, lightly sweet end to the meal. For me, this is a great sharing dessert to finish your time at Shakewell.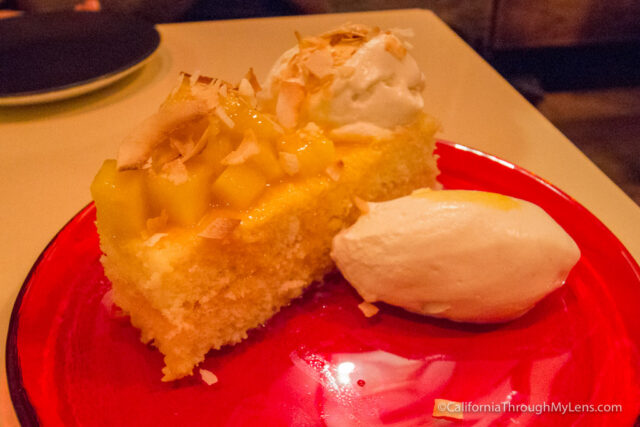 Tres leches – Almost a complete 180 from the churros. This dish tastes like something you would be eating on a beach in the Caribbean. The base has a rum cake flavor with a coconut/pineapple topping. It is soft and fluffy with a heavy fruit taste to finish it off. I enjoyed it a lot as well, especially the rum whipped creme that comes on top of it.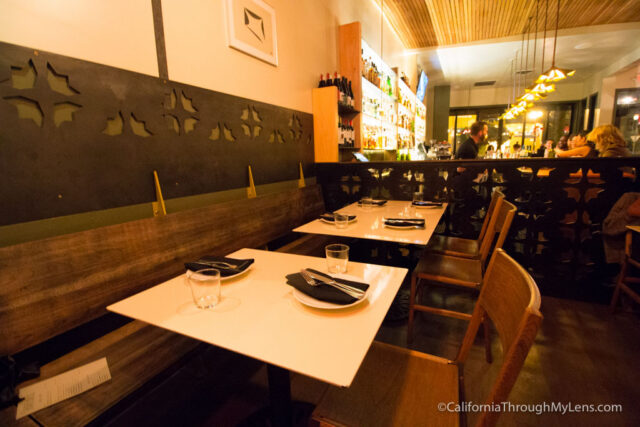 Honestly, I enjoyed everything here. The dishes were all very well thought out, and the service from Jeff was top notch. I am a huge fan of this spot in Oakland, let me know what you think in the comments.