Lengthwise Brewery: A Great Food Pitstop in Bakersfield
I stumbled upon Lengthwise Brewery when I was hungry on the way to Yosemite and went looking for a meal in Bakersfield. It had good enough reviews on Yelp, so I figured it was worth checking out. I didn't know what to expect when I pulled up to the industrial area that held the keg lined entrance to this brewery, but once I entered my thoughts were set at ease. This has become a road trip stop for me (last visit was in 2015), and I always enjoy getting to stop here.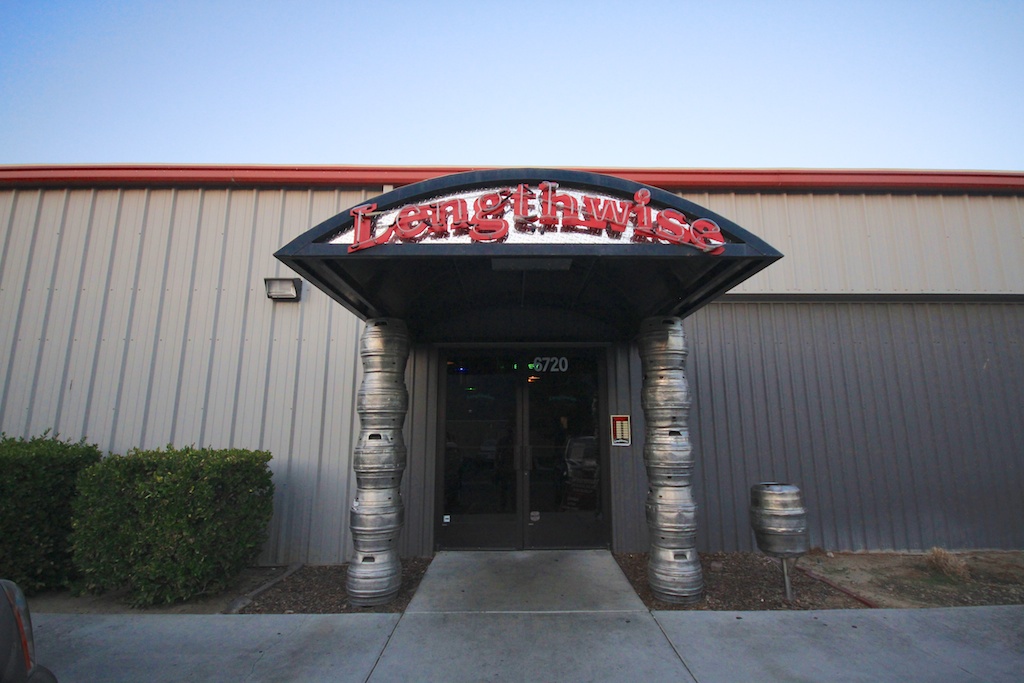 The interior of this 14-year-old brewery was a collection of motorcycles, beer, food, and people looking like they were enjoying themselves.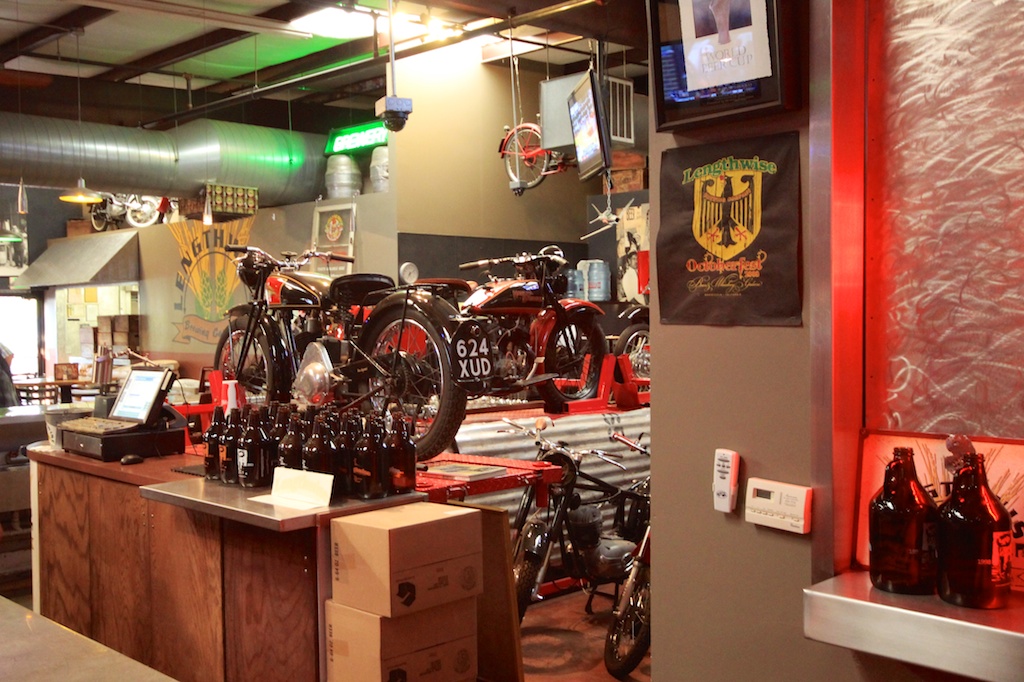 It had a pub atmosphere but was much higher quality than a run of the mill town bar.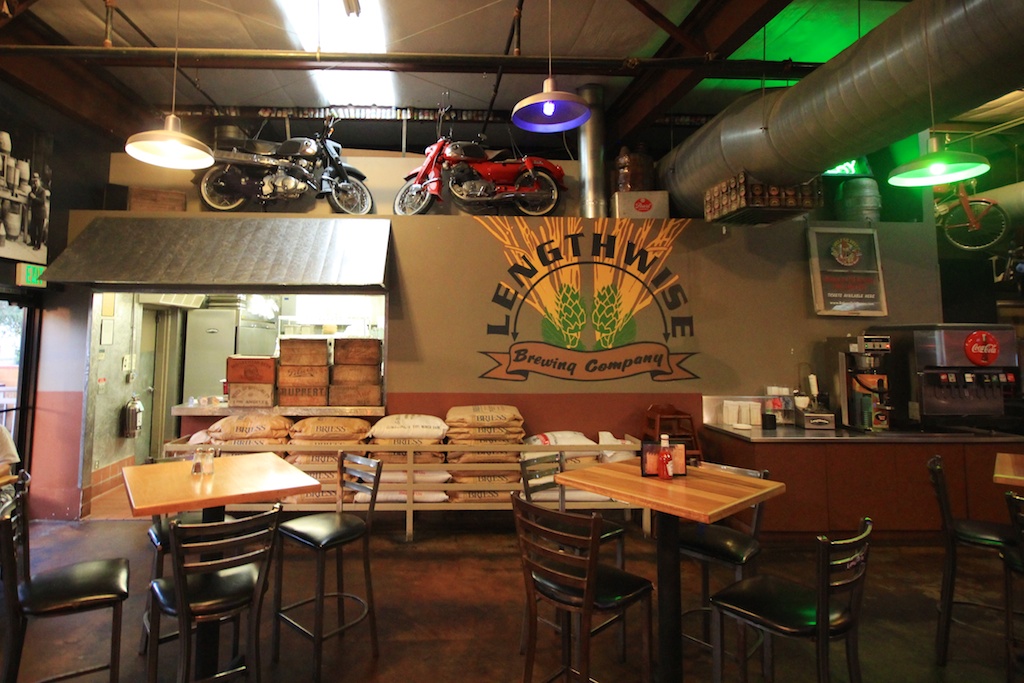 The neon sign that greeted me also gave off a welcoming glow. I sat down at the bar, looked over the menu, and ordered the sampler and a sandwich.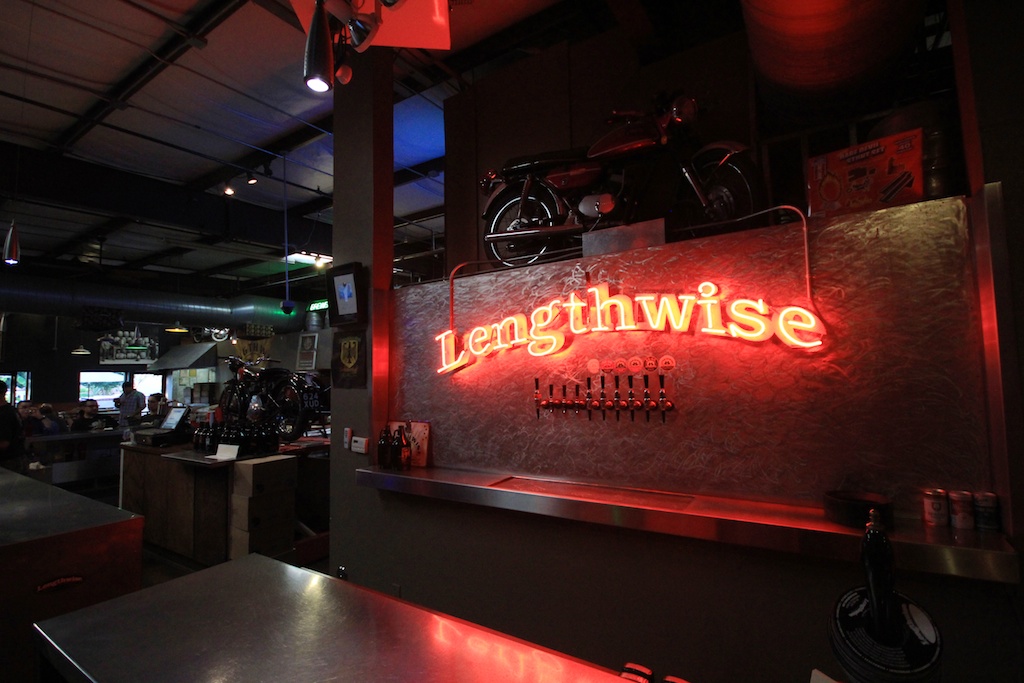 The Food
I was excited to see if the food was as good as the reviews made it out to be. Amie ordered the chicken artichoke salad, which had grilled chicken, breaded artichoke hearts, cheddar, jack and gorgonzola cheese, roasted corn, on a bed of iceberg and romaine lettuce, served with salsa and their homemade southwest dressing. She thought it was a good mixture of flavors, and the artichoke portions were a good size.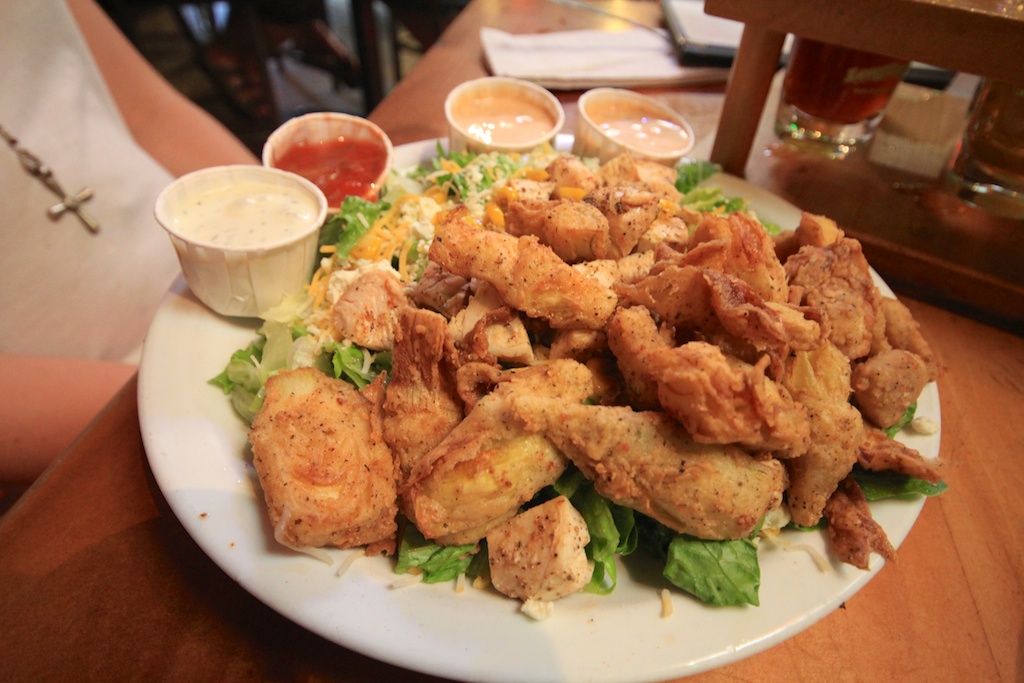 I got the Tri-Tip Steak Sandwich that was described as slow cooked tri-tip topped with grilled onions, red bell peppers, and cheddar cheese, served with their homemade mustard spread. It was delicious, much better than I even expected. The bread was a standout as they used focaccia instead of the run of the mill sandwich bread. Not to be outdone by the food, the beer was also great here as well.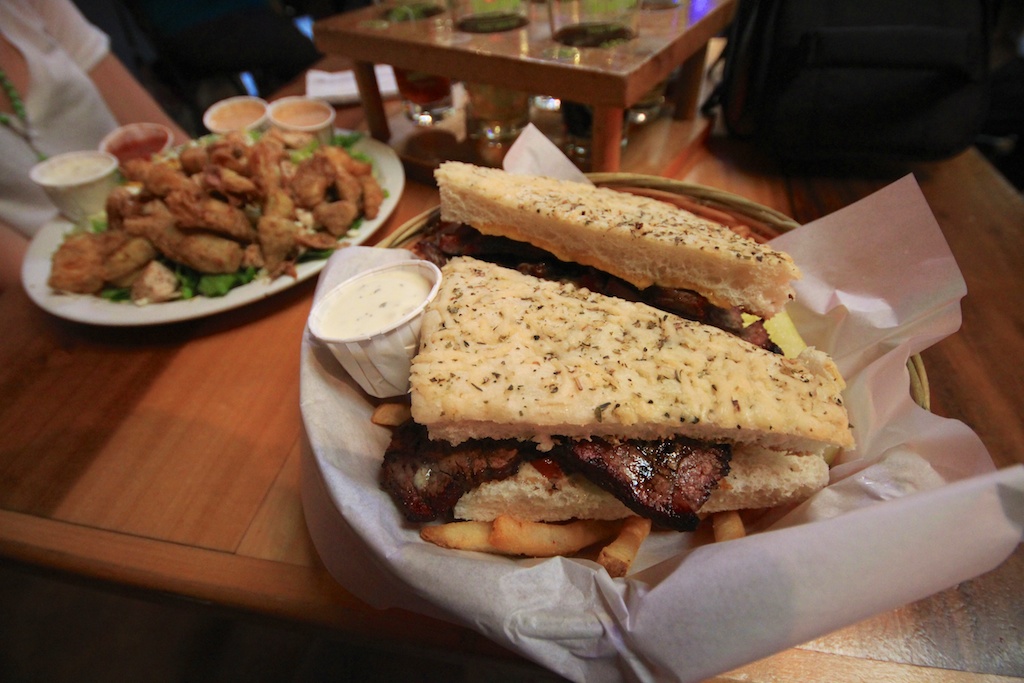 After finishing the food, we headed back to the car, thoroughly impressed with our stop in Bakersfield. If you are heading up Highway 99 and are looking for a place for dinner, you can do much worse than Lengthwise Brewery, I look forward to stopping there again in the future. Let me know in the comments if you have been and liked it as much as I did, or if you have different food to recommend in that area.