Cypress Grove Trail & Allen Memorial Grove in Point Lobos
Point Lobos is one of the most beautiful state parks in all of California, and while it doesn't have a ton of trails, it still has a lot of things to get excited about. My favorite spot in the park is the Cypress Grove Trail, which heads through Allen Memorial Grove and takes you out to an incredible vista along the coast, all in only one mile of hiking. You can get all of the information below.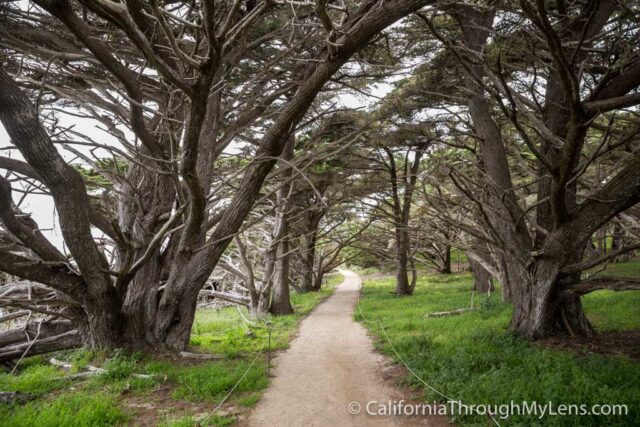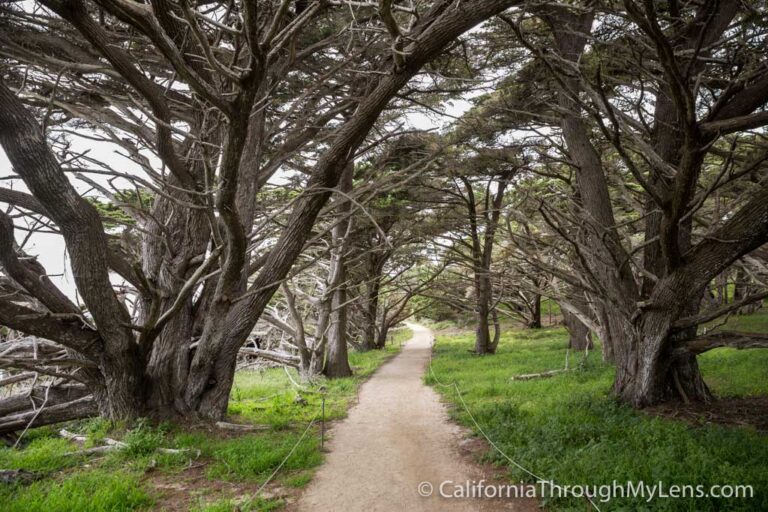 Details
1 mile round trip
Park costs $10 to enter per car
No real elevation gain
Information from my visit in 2016 and 2022
Getting There
After paying the fee, you will be given a park map that shows the trail. There are signs along the road that will direct you to it, and it is hard to get lost. There are about 15 parking spots at the trailhead, and it can get busy on the weekends.
The Trail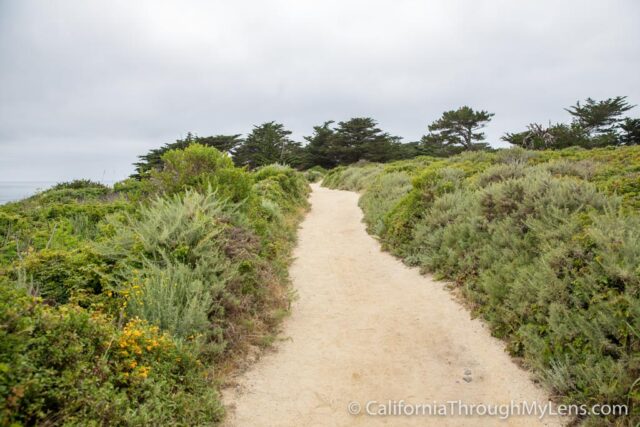 This is probably the most beautiful trail in the whole park as it has old-growth cypress trees, amazing red moss, and stunning coastal views.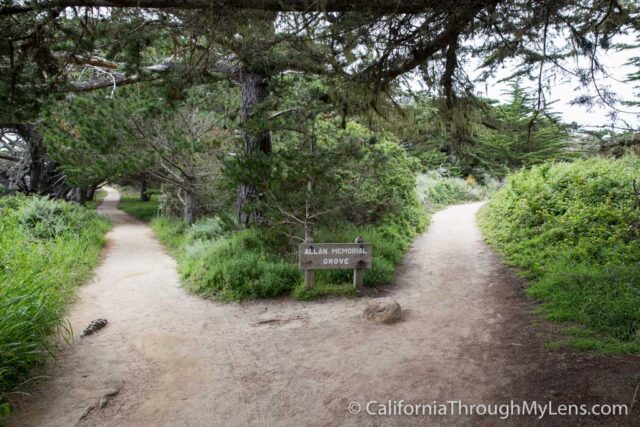 The trail is one mile round trip, and it heads out from the parking lot and almost immediately reaches a split in the road. Take whichever direction you want as it is a loop, and you will come back the other way.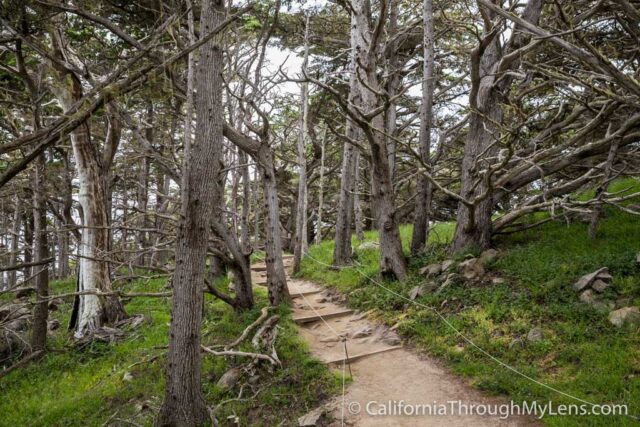 I went to the left, and this way takes you into the cypress trees, which provide shade and a fantastic aspect of the trail.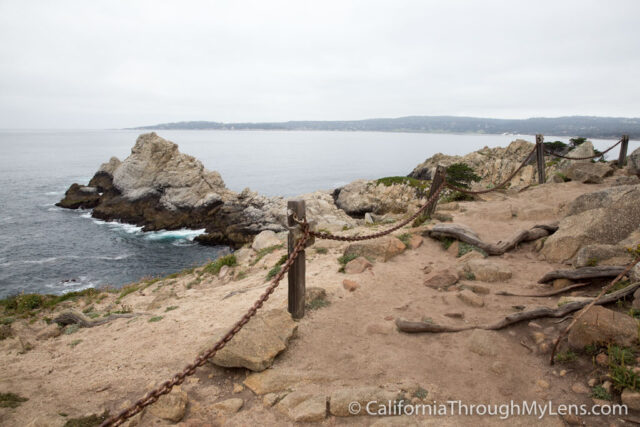 After hiking through the trees, the path will eventually open back up, and you will get incredible views of the coast and ocean in front of you. This is one of those areas where you just want to plan some time to relax and enjoy the beauty.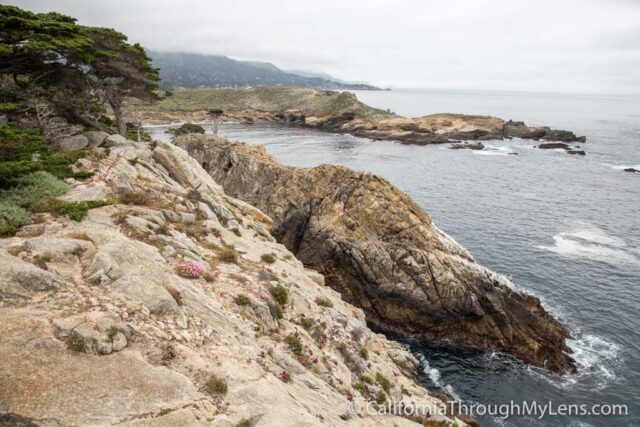 I spent a while here just soaking it all in.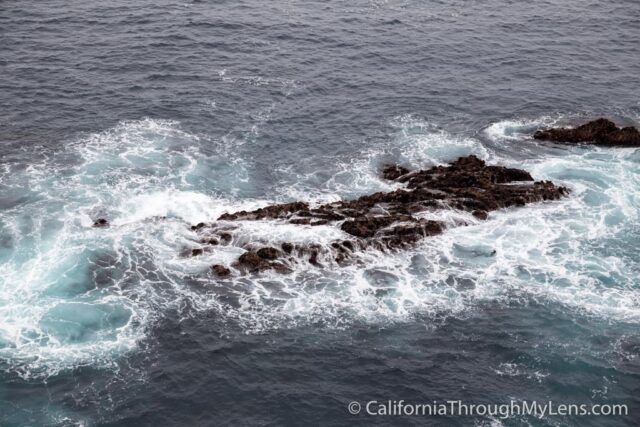 Eventually, I got myself going again and walked down the rocks to go back along the path.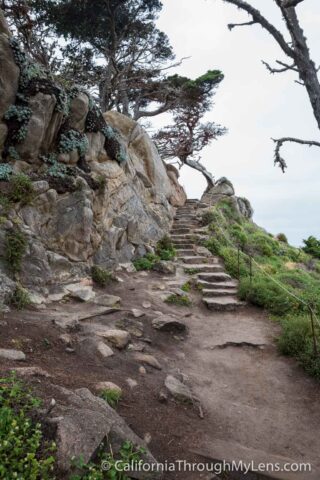 As you walk back along this route, note the above steps and look back at them when you get there, as I thought it was a fantastic photo as well.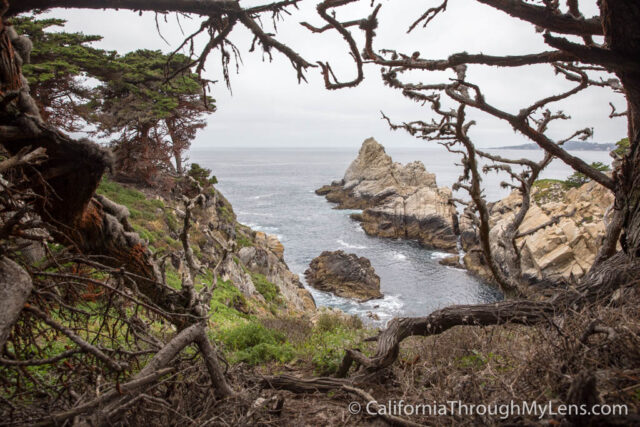 The rocks out in front of you in Pinnacles Cove provide another stunning view. I took way more pictures then I needed too here as well.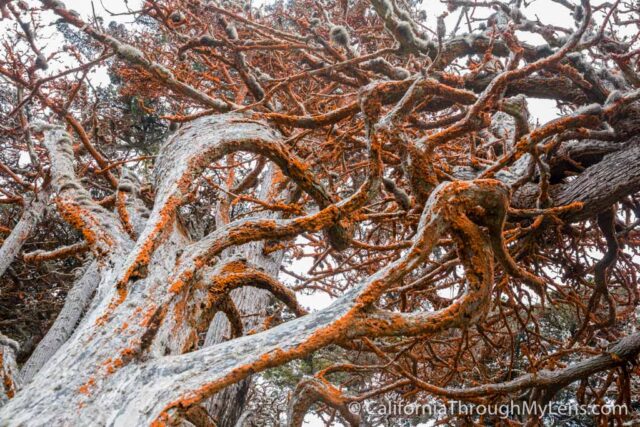 The trees along this part of the path had stunning red moss that grew on them and a white moss on some of the others. It was crazy to be walking through extensive collections of red trees, and it is not something you see very often.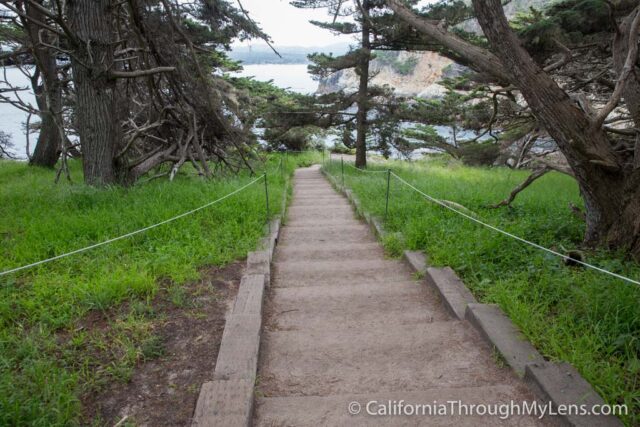 There is another small set of stairs on the way back that takes you to yet another lookout point over Cypress Cove, which was epic as well.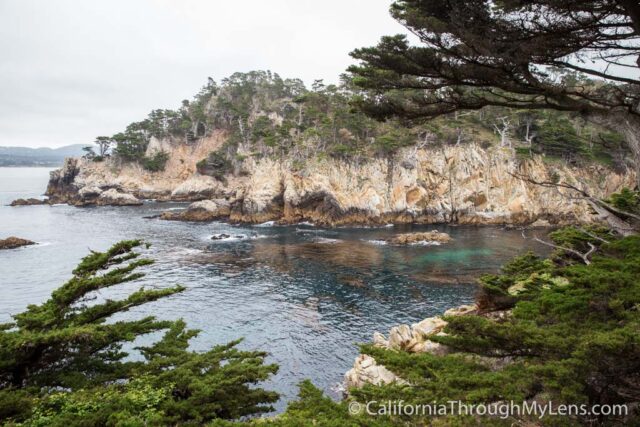 After that, the trail heads back the way it came to the parking lot. I would recommend heading up the Elephant Seal Overlook Trail that shares the same parking lot as well. After that head over to Bird Rock Trail, which is another great spot to explore before leaving. Let me know what you thought of this trail in the comments.