Cave Rock: Best Sunset Spot in South Lake Tahoe
If you are looking for one of the best sunset views in all of South Lake Tahoe, then look no further then Cave Rock. This spot is popular with the locals, and for a good reason, it is a fantastic place that is easy to access, and that provides a 180-degree view of the lake. Here is all the information.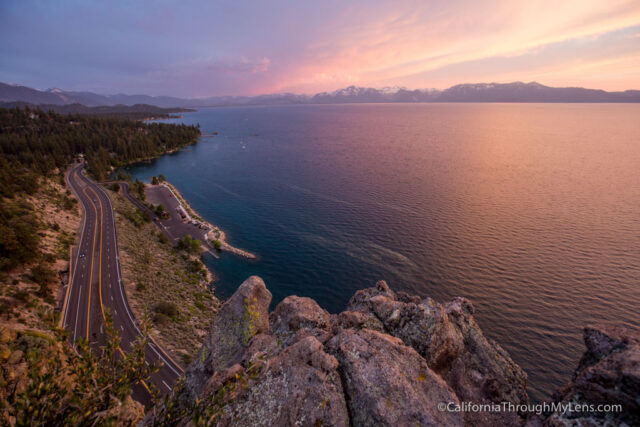 Details
1-mile round trip
Free
Minimal parking with only five spots
This information is from my visit in 2017
Read more about South Lake Tahoe here
Getting There
The small parking area for Cave Rock is located on Cave Rock Road just south of the tunnels on the east side of Lake Tahoe. When you head up the small road, you will reach a little parking area after about a half mile (near 669 Cave Rock Dr). There is only room for six cars or so there, be sure to get there early if you want to get a spot.
The Trail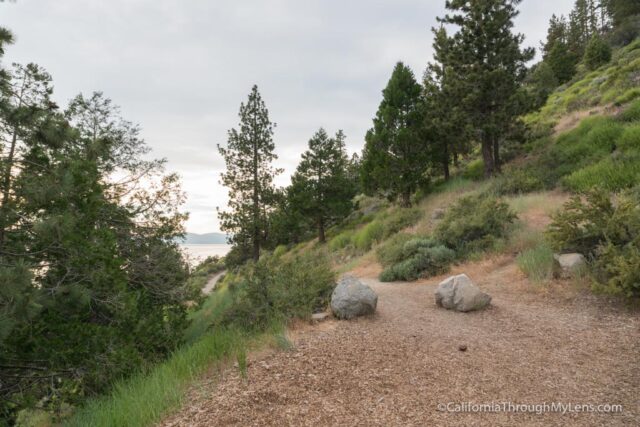 From the parking area, you will walk up the easy to follow dirt path.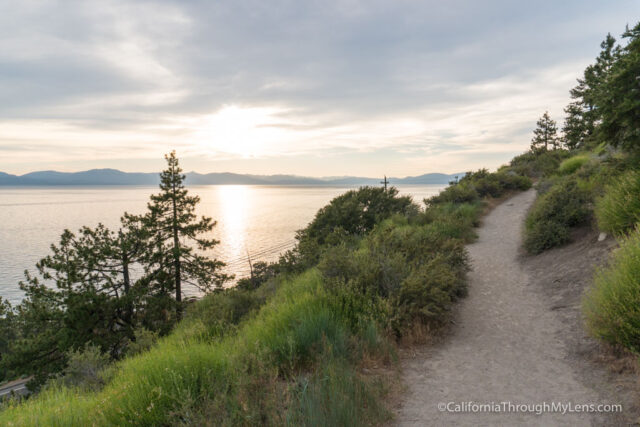 This wide dirt trail takes you along the side of the mountain, providing views of the rock to your left that is your destination.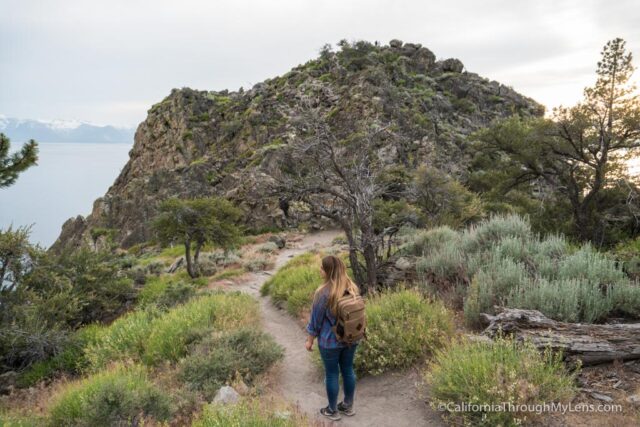 Eventually, the trail splits, and you will want to head towards the rock.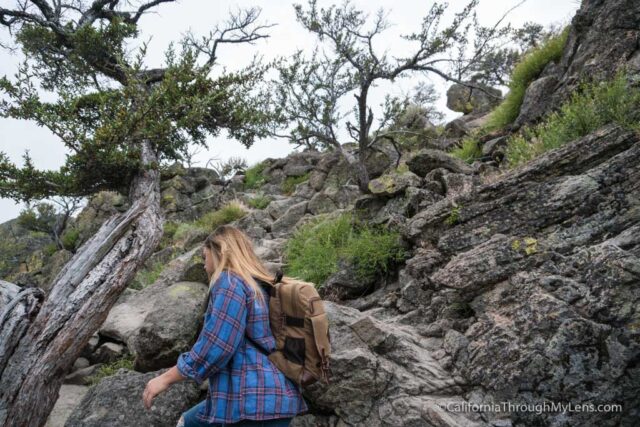 When you get to the base, you will need to do some scrambling to get up to the top of the rock itself. This part can be steep, so take your time.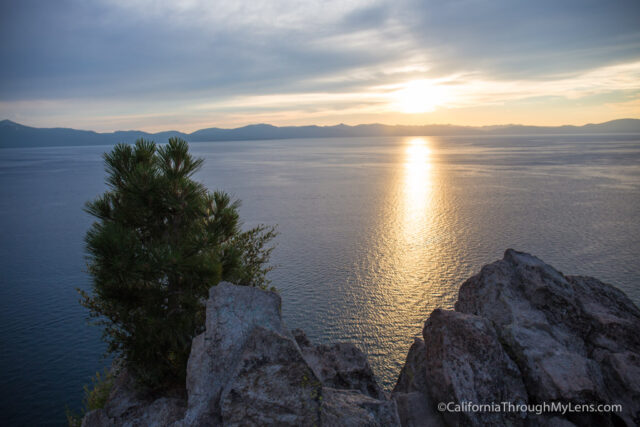 Getting to the top of Cave Rock gives you a spectacular viewpoint of the lake and the surrounding area, including the road below.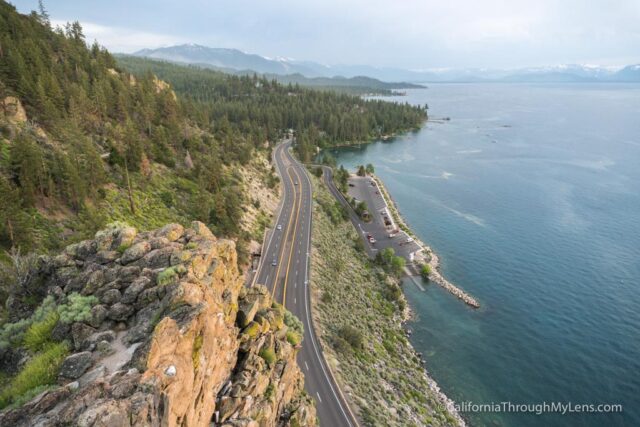 It is rocky and uneven, but there is enough room up there for a few dozen or so people to sit.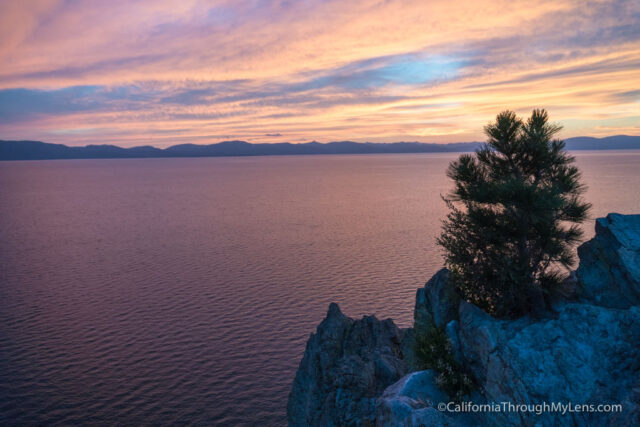 I spent about an hour and a half on top of the rock with my wife and 15 other strangers, and it was one of the best sunsets I have ever seen.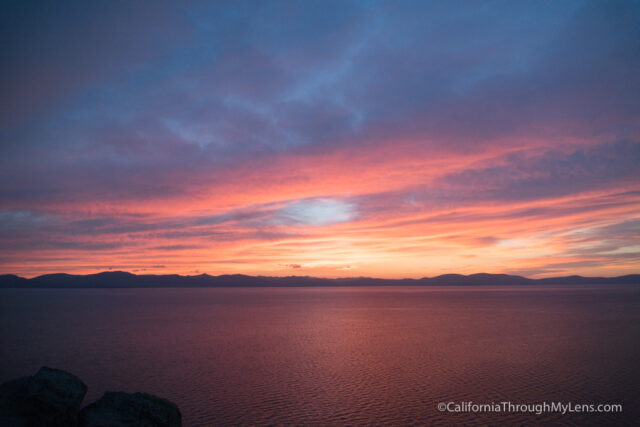 The light was just crazy as the colors danced across the sky. After the sun had gone down, we got out our flashlights and made our way back to the car. Be sure to bring on if you plan to stay past dark.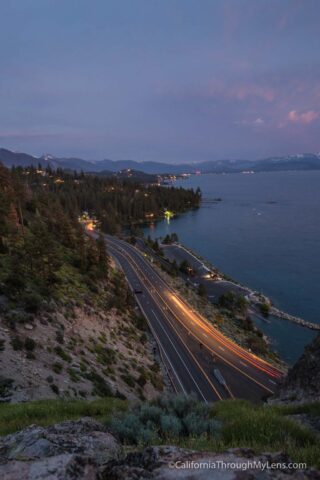 All in all, this is a fantastic spot to watch the sunset in South Lake Tahoe. Be sure to check it out if you get a chance and let me know what you think in the comments.