Pumpkin Rock: Halloween Hike in Norco
If you are looking for a memorable hike in Southern California, right in time for Halloween, look no further than Pumpkin Rock. This massive rock sits on the top of the hill in Norco, and it has become a trendy spot for locals and visitors alike. During October, there is no hike more festive than this unique trail to Pumpkin Rock. Here's all the info.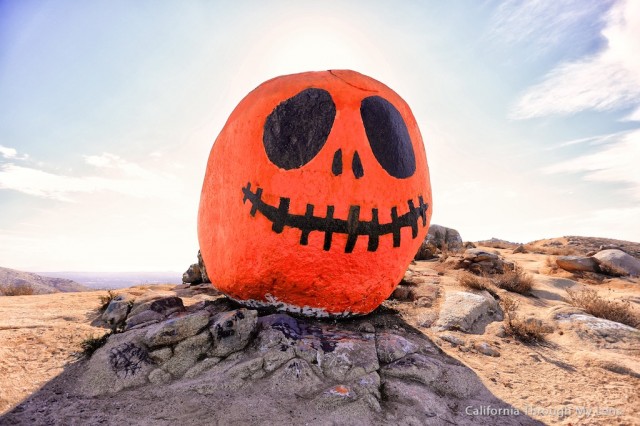 Details
About 1.5 miles round trip
Uphill the entire way
Trailhead location: Near Pikes Peak Park
I hiked this in 2014, 2015, 2017, 2018 and 2021
Video
Here is a video I made in 2021 of my hike to Pumpkin Rock.
Getting There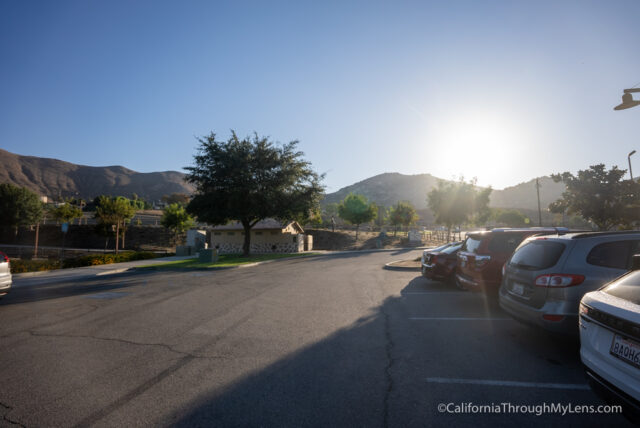 The trailhead has been updated since I first did it. The main parking area now is Pikes Peak Park on Sixth Street. After parking, you will head up Sixth Street to the trailhead that is through the below fence.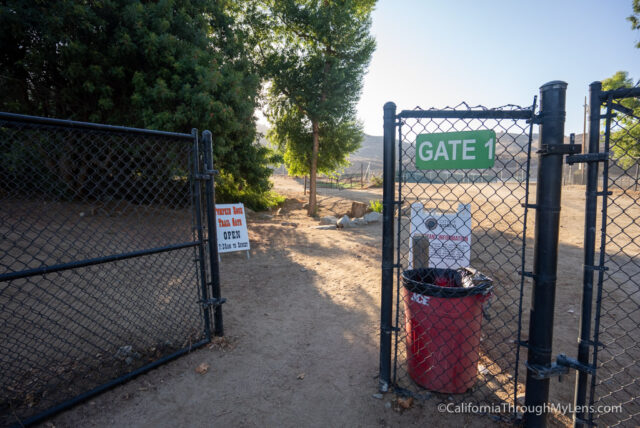 Pumpkin Rock Trail
After crossing through the gate, you will begin the hike to Pumpkin Rock. You can see the rock on the hillside for pretty much the entire hike.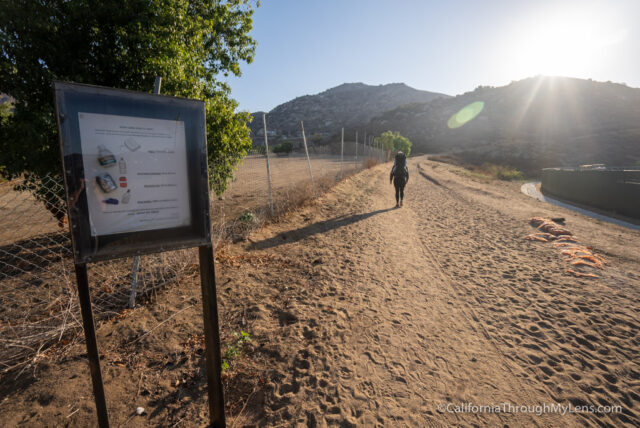 As you hike, you will see a big USA sign, which is where the trail splits. Both ways will take you to Pumpkin Rock, but the left path is probably more accessible as it is more gradual. We took the right path as we wanted to see the horses, so that is the direction the rest of this post was written from. Here is the AllTrails map if you're going to take the other route, though.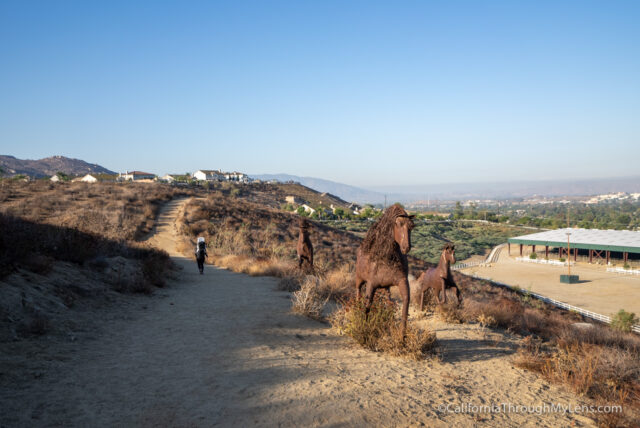 As you come around the bend, you will see these metal horses, which remind me of the statues in Anza Borrego.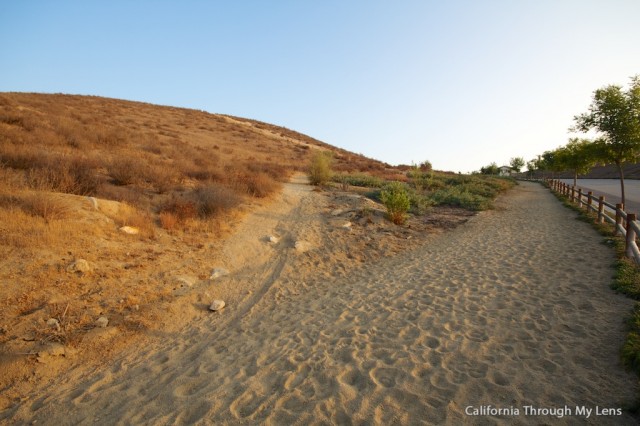 The trail follows the horse area and gets down near the road Crestview Drive.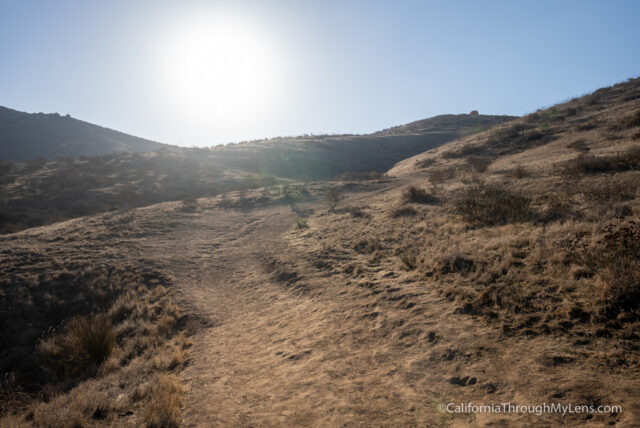 From here, the trail basically heads up on a series of steep sections. Take your time here, as the path is steep and slippery.
As you gain elevation, you will see the other path up the mountain over to your left. This is the path we took down, and it was a lot better as it was much more gradual.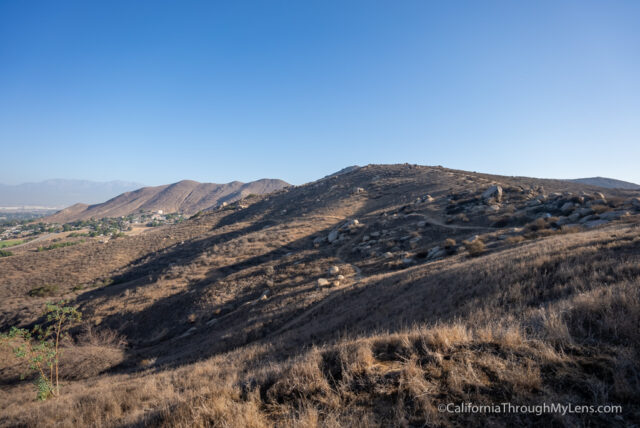 Eventually, you will reach the last steep push before you get to Pumpkin Rock. The trail here is rutted out and steep, but it is only a short section.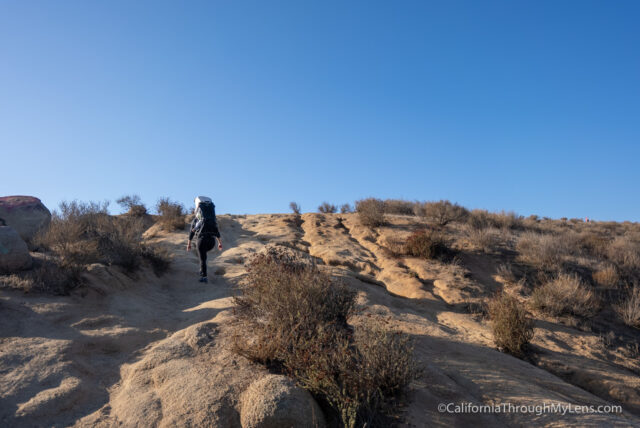 When you reach the top of the hill you will see Pumpkin Rock.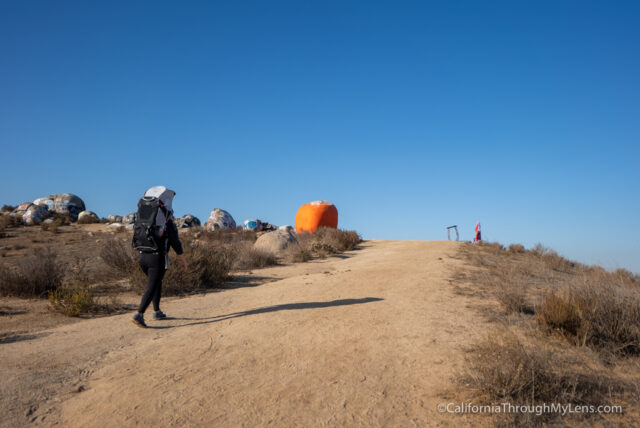 Pumpkin Rock is about 15 feet tall and was bigger than I expected. Depending on when you go, that will decide how much graffiti is on the rock. I have gone when it is not Halloween and seen it covered in graffiti, but it is almost always clean during the Halloween season.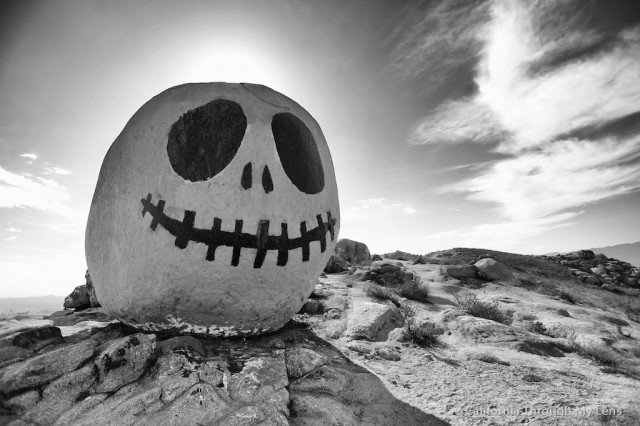 Pumpkin Rock is an excellent viewpoint for sunset and the surrounding city. It is surprising how far you can see when you are up here.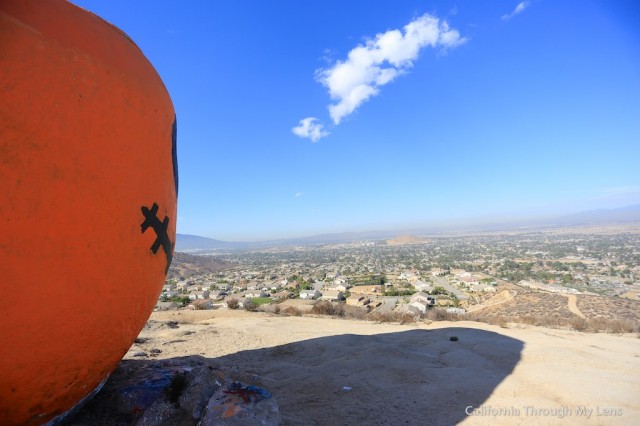 From up here, there is a trail along the entire Norco Ridge if you are looking to add some miles to this short hike. I didn't have time to do it on this trip but want to in the future.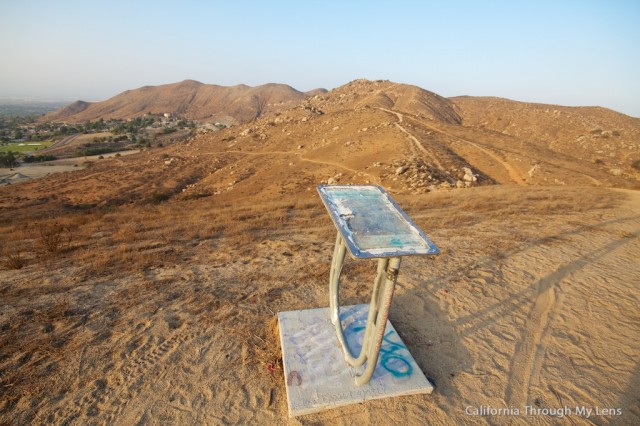 The views over the city are beautiful, and when you have soaked it all in, you simply walk down the way you came up or take the more gradual path.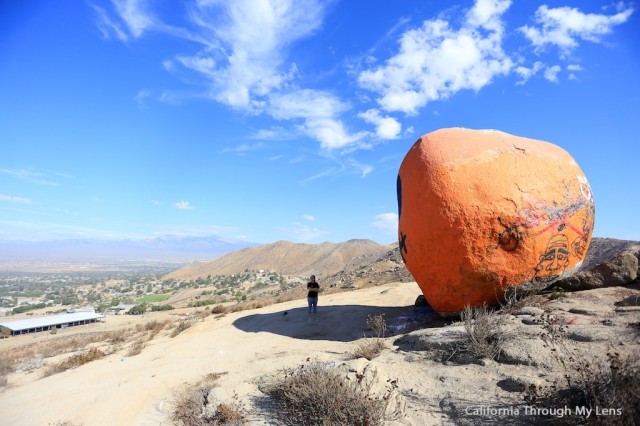 If you are looking for a fun hike in time for Halloween, be sure to check out Pumpkin Rock. When you are up there, grab a piece of trash and pack it out as well, so all of the Halloween hikers have a beautiful place to relax. If you want to visit more Halloween spots, check out some of my favorite pumpkin patches here.
Special thanks to Michael Van Veghten and Manuel Cruz for cleaning the pumpkin and keeping the graffiti off it; their work is appreciated!