TKB Bakery & Deli: Cochella Valley's Best Sandwich Spot
It is always interesting to me to find a highly rated spot like this out in the middle of the California desert. TKB Bakery & Deli has been on the Yelp top 100 list for two years now, in 2015 it even ranked in the top ten, and that is high praise for a glorified deli sandwich spot. I have wanted to go for a while but only recently made it out there while hiking Ladder Canyon, so I made it a point to stop by and see what all the fuss was about. I am by no means a deli sandwich connoisseur, but I can easily say it is one of the best I can remember having. Here is all the information so you can check it out for yourself.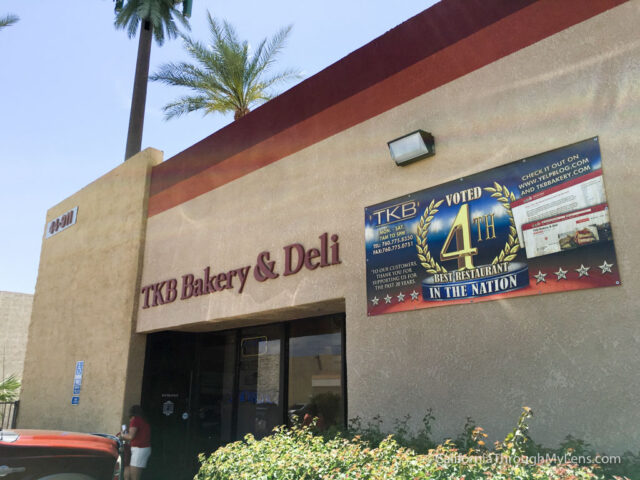 Details
Cost: $8-$12
Location: 44911 Golf Center Pkwy, Indio, CA 92201
Order: The Trump
This information is from my visit in 2016, 2017, 2018, and 2019. Yep, I love this spot and go often.
Getting There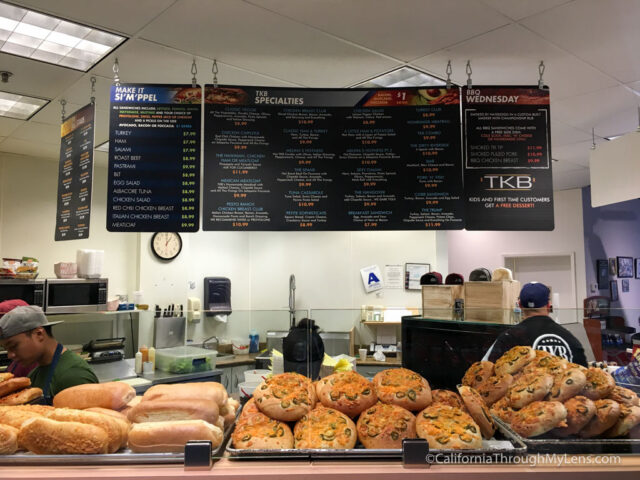 TKB Bakery is in a small shopping center right off the 10 Freeway. It is pretty much hidden from the road, but you will see it in the back when you turn right on Avenue 45. There is a lot of parking around the bakery.
The Bakery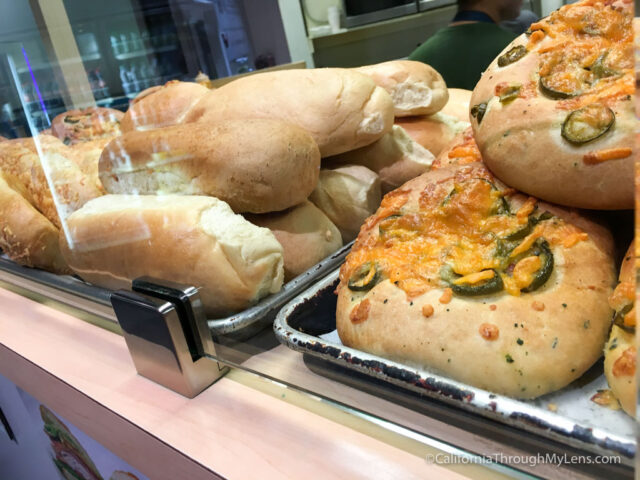 When you enter the main area where you order, it has a large wrap-around counter, a menu behind it, and a queue system for waiting in line (which there always is, but it goes fast).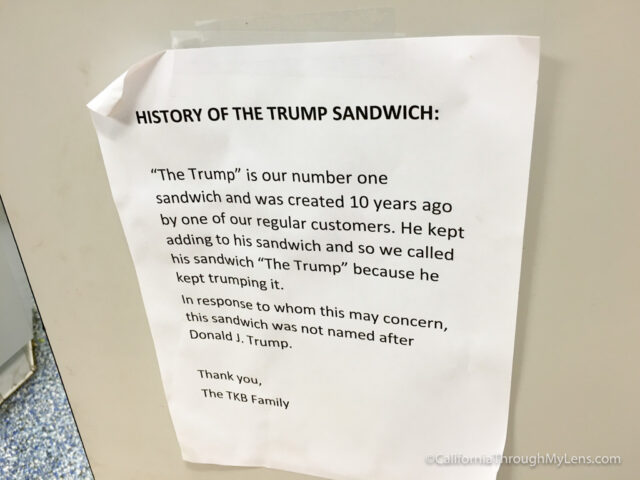 The menu here is pretty overwhelming, so I just asked for a suggestion and was told that "The Trump" is the most ordered. Before you ask, no, the Trump is not based on the current president; it was based on a customer that always added to his perfect sandwich, saying that the new additions trumped the previous.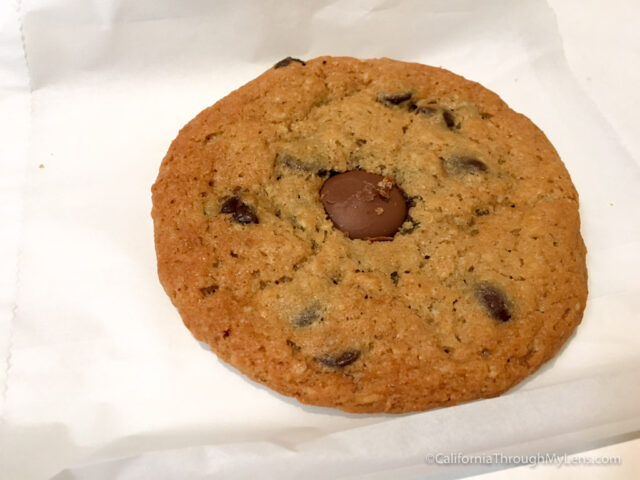 When I went to pay, they gave me a few small cookies that they said were free for first-time customers. I don't know if they always do this, but it was an excellent addition.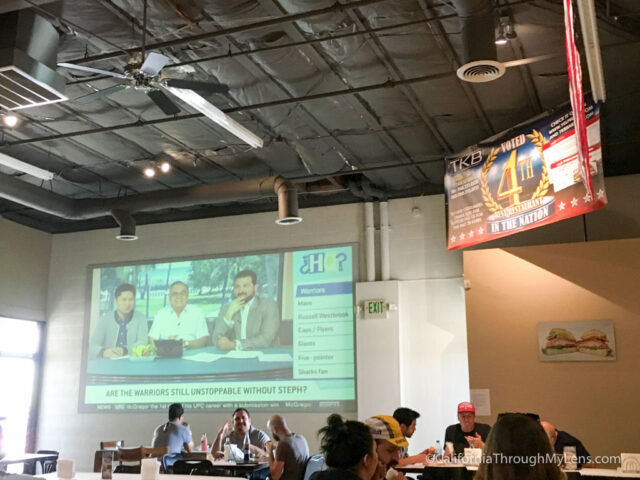 There is an attached room that serves as the dining area, and it is big with projectors and lots of seating. We waited for about 10 minutes, then our sandwiches arrived.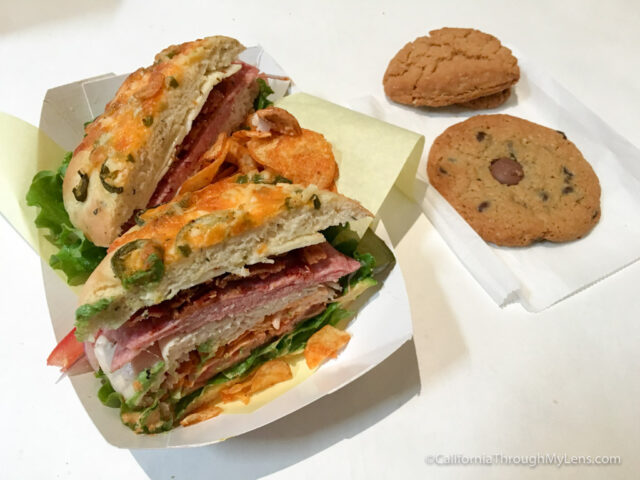 I was impressed with how big the sandwiches are. They do not skimp on the meat or adds ons, and it is appreciated. You practically have to unhinge your jaw to take a bite.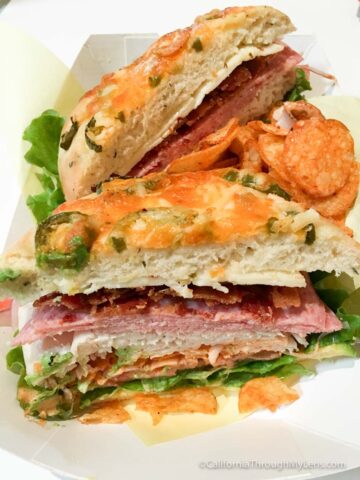 The Trump sandwich was excellent as it had a spicy jalapeño cheese focaccia bread and a sweet chipotle mayo sauce. I found the spice to be just the right amount for the sandwich, in my opinion, and the bread was moist and full of flavor.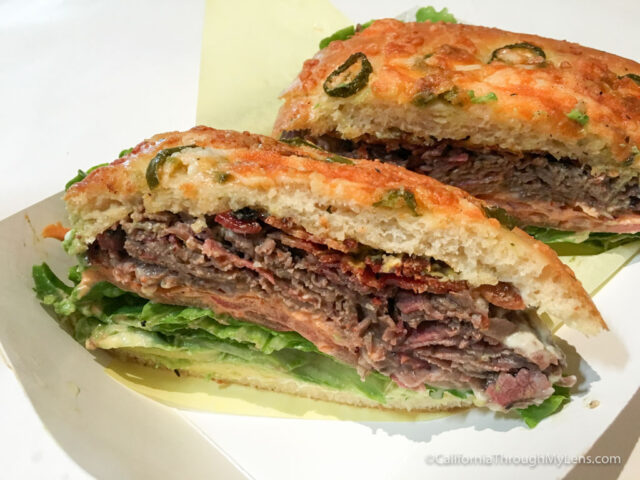 My friend Chris got the "Dirty Riverside," and he also commented on the bread being the right amount of spice and the sandwich having a good amount of bacon and roast beef.
Both of us left impressed with how good this desert bakery was. I can honestly say that if I were in the area again around lunchtime, I wouldn't even look for another spot, I would just eat here without thinking. Let me know in the comments what your favorite sandwich is here so I can try another one next time I visit.