Conejo Valley Botanical Gardens in Thousand Oaks
I love visiting new cities and seeing how they create amazing public places for the residents that live there. In Riverside, we have the fantastic Mt Rubidoux and in Conejo Valley, they have a bunch of spots, but one of the best for a whole family adventure is the botanic gardens. I visited it in 2016 and here is all the information.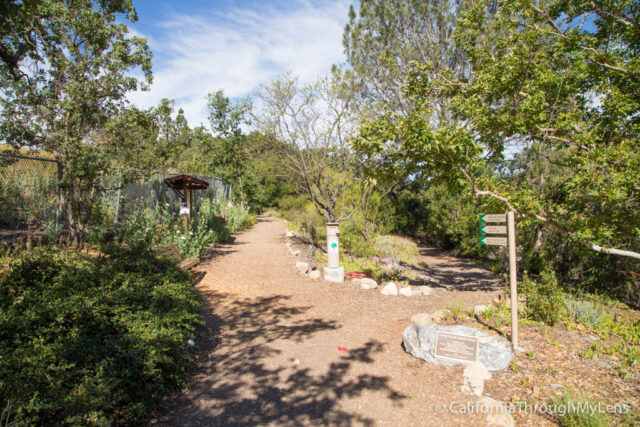 Details
Cost – Free

Hours – Sunrise to Sunset

Information from my visit in 2016
Location: 400 W Gainsborough Rd, Thousand Oaks, CA 91360
Located only 5 minutes off the freeway and with ample parking, this collection of trails, wildlife, and plants is a fantastic way to escape the hustle and bustle of the city and clear your mind.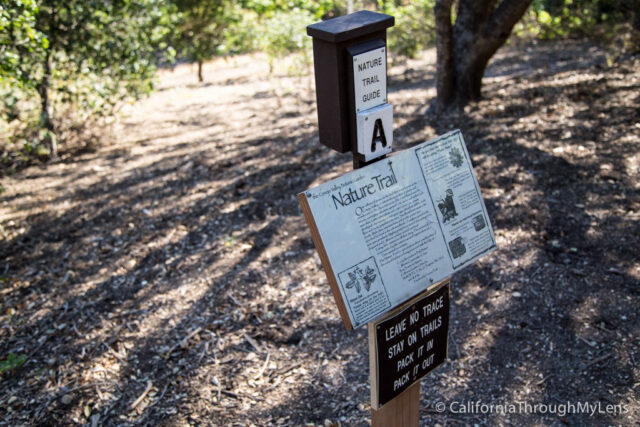 When I visited, I ended up taking the one-mile loop called the nature trail, and it was a great representation of what a garden like this should be.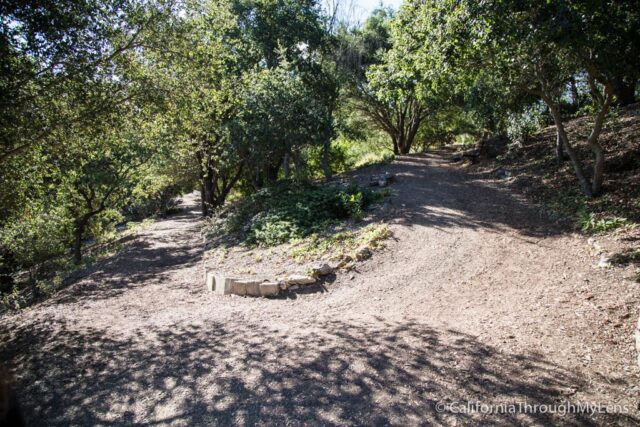 The trail covered many of the main types of plant life and terrestrial habitats such as oak groves and chaparral land. On the 33 acres represented, there are also over a dozen different types of gardens.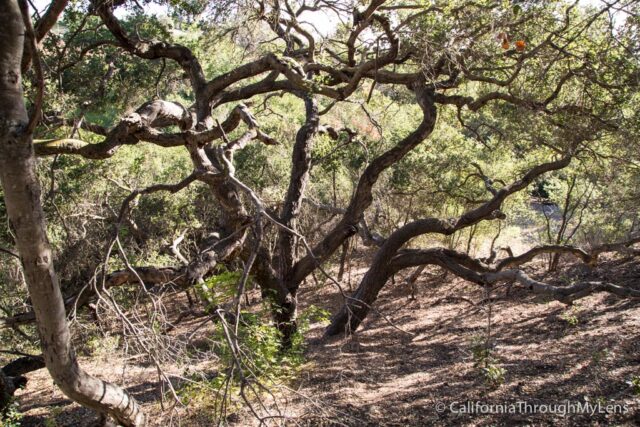 The first half is north-facing, so it is more shaded with lots of magnificent oak trees, a small stream, and even a little bridge. This part of the trail is beautiful for a hot summer day.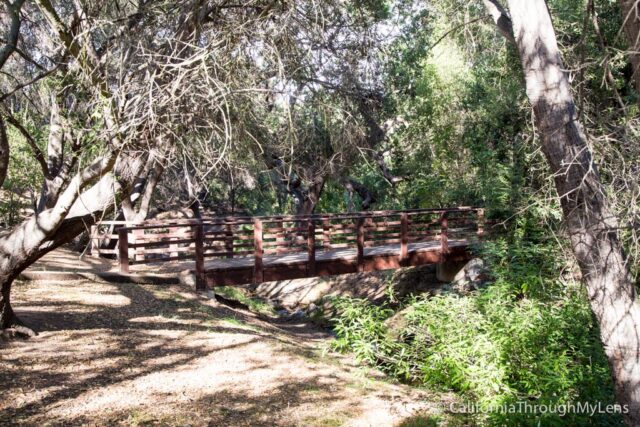 It was lush and beautiful with green hues everywhere you looked, and a well maintained single-track trail.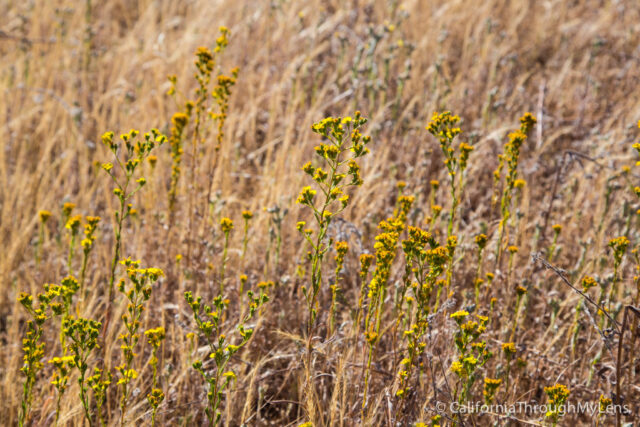 After walking for about a half-mile, the trail headed up and entered the chaparral land. This area is has a lot less shade but has beautiful wildflowers in the spring and is a stark contrast to what you have been walking through.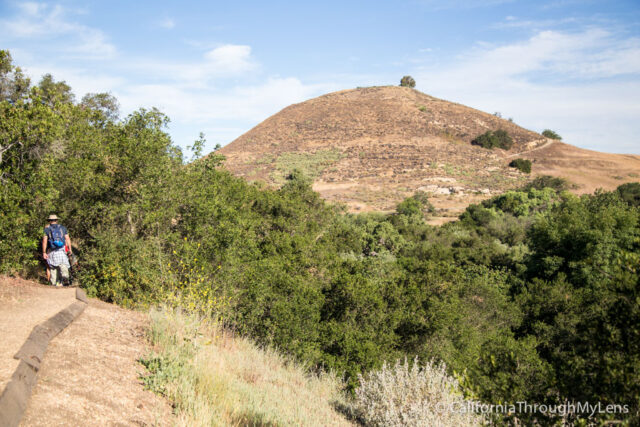 There was a section of crazy spider webs along the ground, which was pretty unique and made for a great picture in the morning light.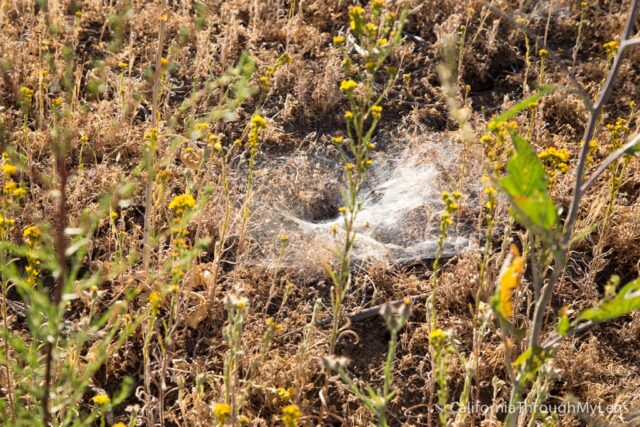 This area also starts the climb up to the high point in the park, which offers an amazing 360-degree view of the valley below.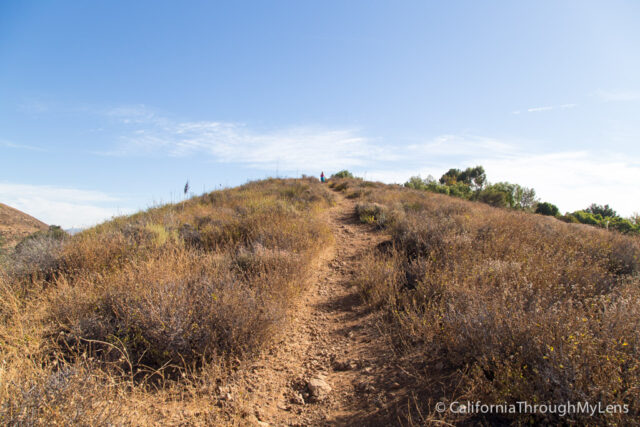 As you continue to head up, I would say this is easily the best part of the hike, and you can see the top of Sandstone Peak from here as well as the entire Conejo Valley. It is the perfect spot for a panoramic view.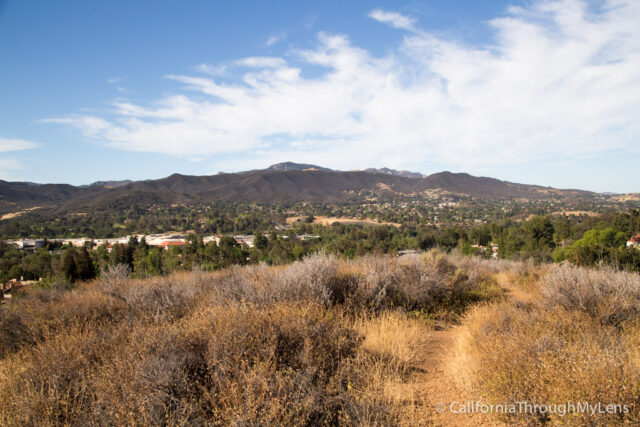 If you simply want to relax and take in the view, there are quite a few Boy Scout benches here that you can relax on.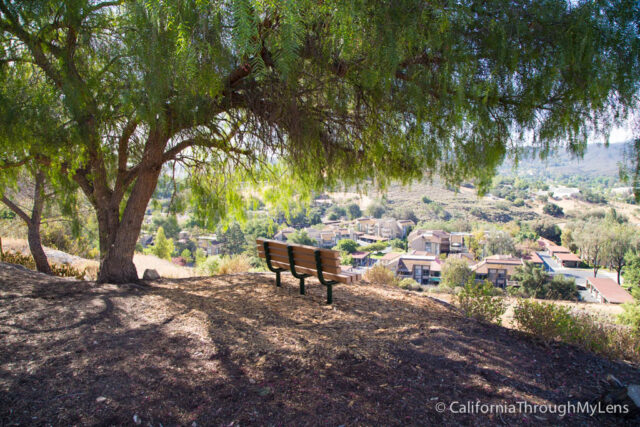 We were even lucky enough to see turkey vultures soaring on the wind as well, searching for an up current to take them onto their next location.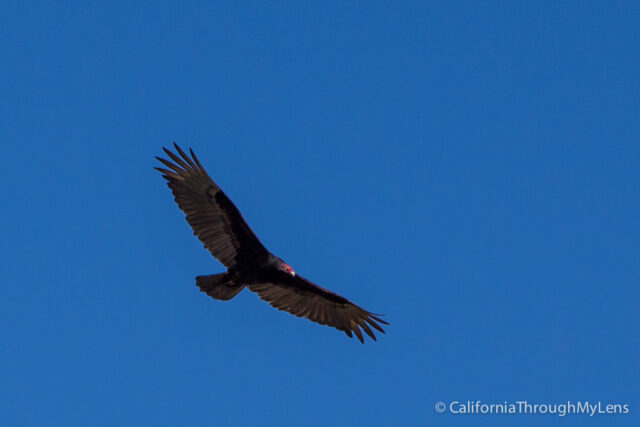 Also, the top has a garden of a dozen different types of cactus. I have always found these plants to be fascinating, so I enjoyed this area as well. There really was a lot of variety.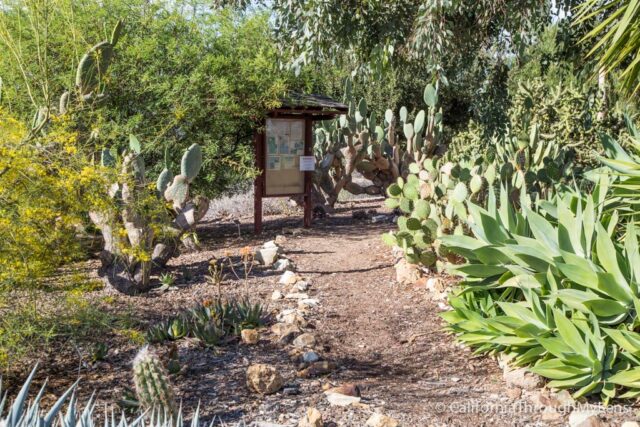 From here, it is a short loop back to the beginning of the trail, but you can take all the time you need to see more of the beautiful plants as you make your way back. On paths like this, I would encourage you to take your time and just look closely at things as you never know when you may see a view like the below flower with all of the bees on it.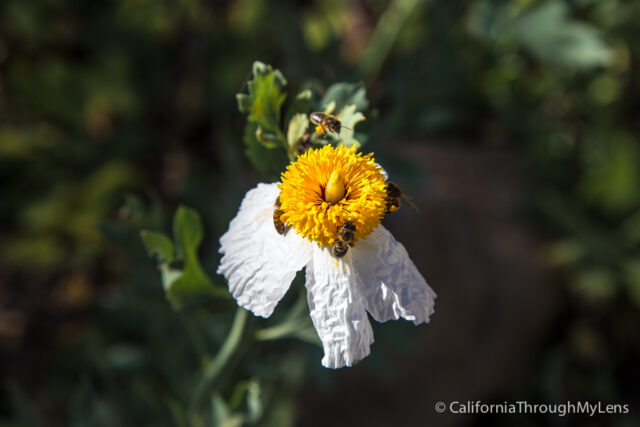 I spent about an hour here, but if I lived in the city, I would walk the area a lot more. It is a great place to get a small workout surrounded by the beautiful California landscape. I would love to hear your thoughts in the comments and let me know what type of outdoor space your city has to offer as well.