Kelso Dunes Trail: Hiking Sand Dunes in Mojave National Preserve
It's hard to believe this vast expanse of desert, known as the Mojave National Preserve, is located only 3 hours from Los Angeles, and even harder to understand the sheer size of the dunes when you see them for the first time. The Kelso Dunes are a great place to experience something completely different such as climbing to the top of a massive pile of sand, which is a feat in itself. I recommend the journey timed for sunset as I am sure you will thank me for it when you see the colors the sun and the desert are creating for you, just remember these photos look better in real life. Here is all the information if you want to check it out.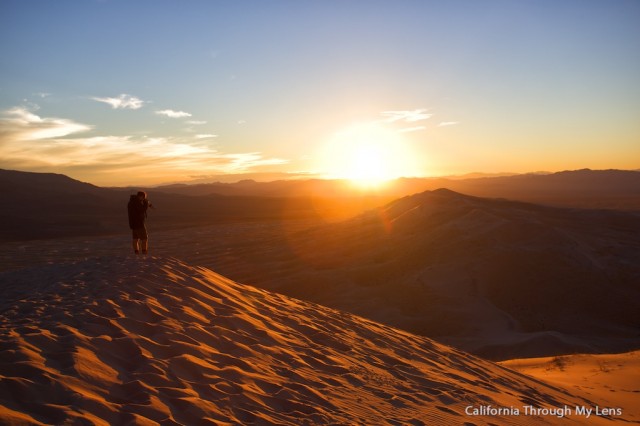 Details
Free to enter the park
4 miles and 700 hard feet of elevation
Dirt road for 3 miles to get there but should be passable by most cars
Location: Kelso Dunes Trail, Baker, CA 92309
Getting There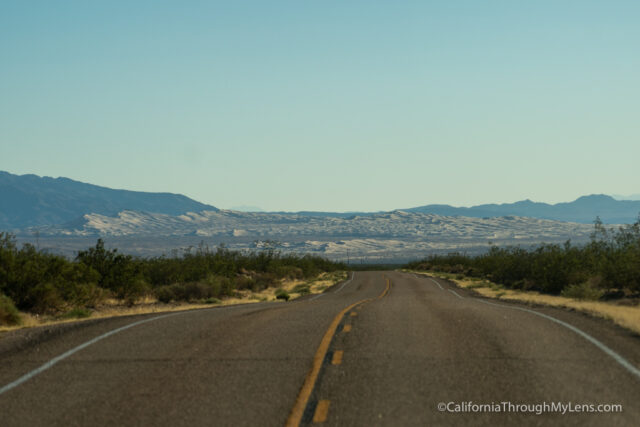 If you come from the northside of the preserve, you will be able to see the Kelso Dunes at least 25 miles before you get to them, they are that big. As one of the most popular locations in the park, there are a decent amount of signs leading you to the dirt road that will take you to the dunes. While it is a little washboard, it was not bad at all to drive on, there are worse roads in the Salton Sea, and I easily did it in a Toyota Matrix.
Kelso Dunes Trail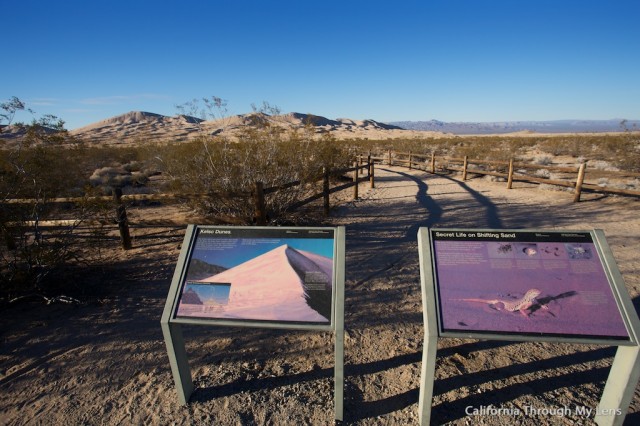 After three miles, you will see toilets and the trailhead to start this hike. Be warned this hike is not as easy as the details make it out to be. You are going to be walking in the sand about 90% of the way, and as you get higher up, it will be two steps forward one step back. That being said, it is worth it when you get to the summit.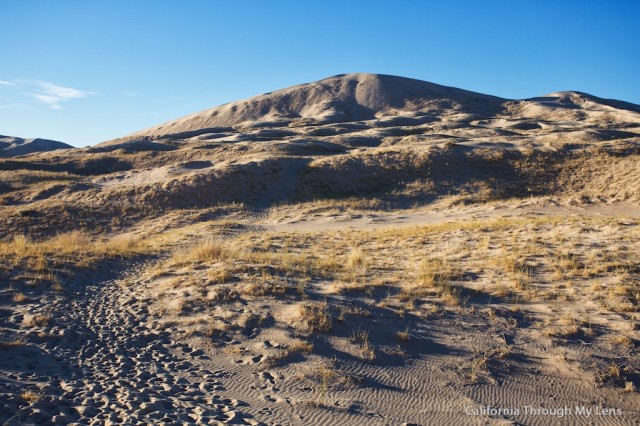 The terrain itself is a lot of hills as you approach the primary dune, so you will be going up and down and continuously seeing views like this. There is not a path per se, and you will see footsteps leading in all directions.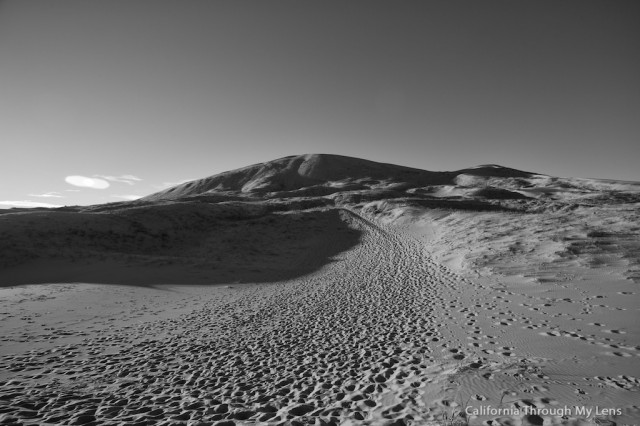 As you start to get to the base of the primary dune, you will be able to look back at the fantastic dunes you have conquered so far.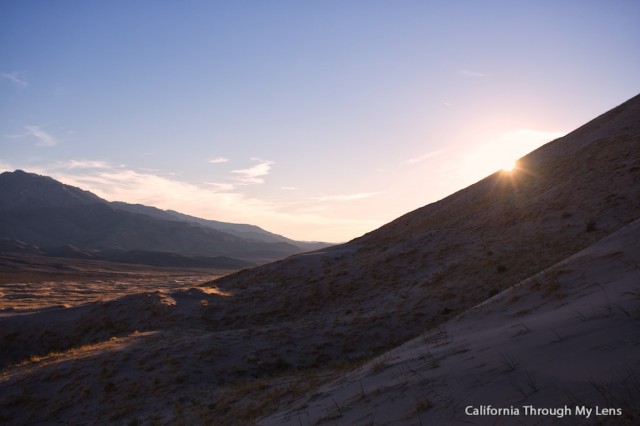 This is where the fun starts. From here, you will push up to the small notch between the two most significant dunes. You can explore the other one or proceed up Kelso. I was chasing the sun, so I just went up the main one.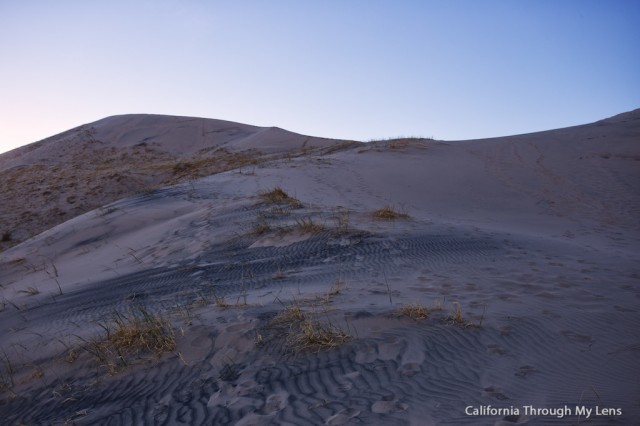 This part was pretty nice as well since the sand was hard in some places, making the incline much more doable.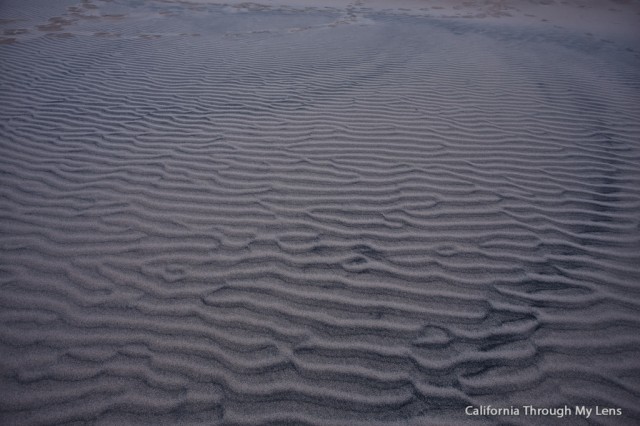 The climb up is steep, but you will be able to see some fantastic views as you climb as well as drops on both sides of you in the sand.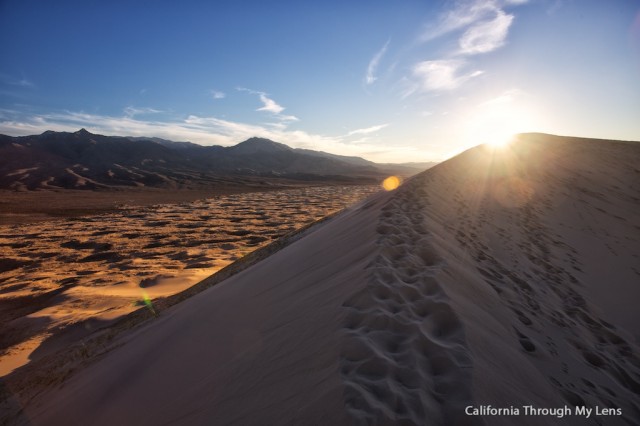 After all of that, you will make it to the summit, which is a T-shaped area that is only about 10 feet across at its broadest point. Take it all in, there is an incredible 360-degree view from up there.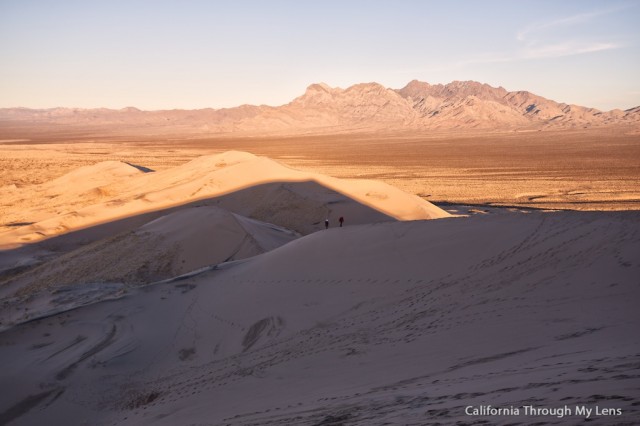 If you came at sunset like I suggested, kick off your shoes (they will be full of sand anyway) and enjoy the barrage of colors that will soon greet your eyes over the desert sky.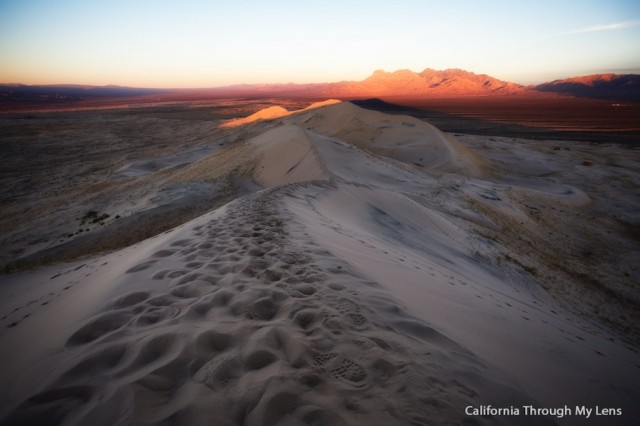 After you finish your time on the summit, you will be ready for the trek back, which is a lot more fun. The sand is soft, and it seems to go fast as you walk back. In no time, you will be back at the parking lot with a story to tell.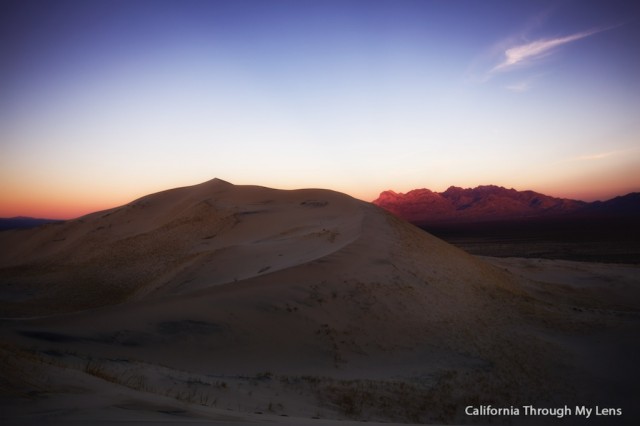 I would love to hear your comments below as well, especially if you have done it and have something to add! Also, check out the rest of the park as there are lots more amazing places to explore.