Lake Tahoe Emerald Bay Lunch Cruise on the Tahoe Gal
On a chance encounter last winter, my wife and I ran into the owner of the Tahoe Gal at dinner. After striking up a friendly conversation, he generously gave us two tickets to our choice of cruises. The Tahoe Gal offers a variety of cruises from a brunch and sunset cruise, to lunch and dinner cruises. Larry, the owner, suggested we take the Sunday sunset cruise, which offers a live band on the 3 hour ride around Lake Tahoe. On any of the cruises, you can order food and drinks to create an amazing, unique lake dining experience. Here is all the information.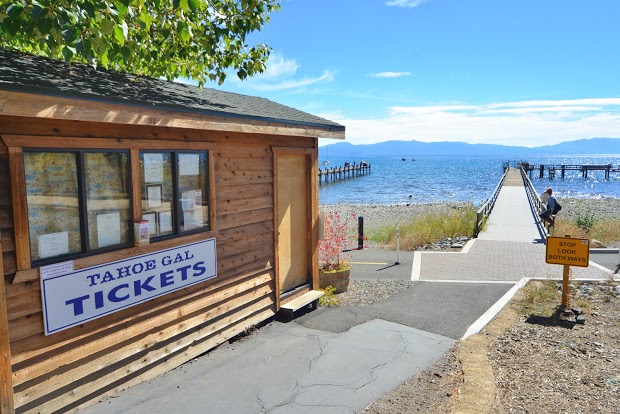 You can go to their website to check out their various daily and specialty cruises, view their dining menu and even take a virtual tour.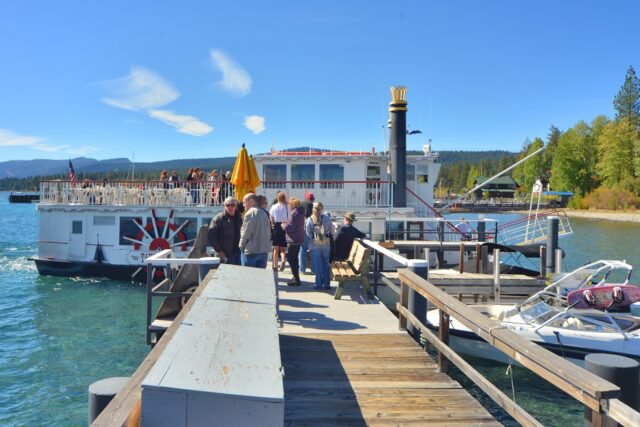 After reviewing the website, we decided to take the three hour lunch cruise to Emerald Bay. The boat itself is two stories tall with outdoor and indoor dining on the upper floor and an indoor bar, kitchen, and dining room on the lower floor.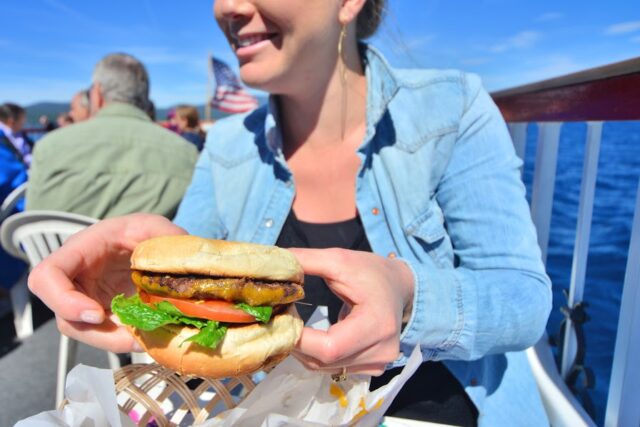 The lunch cruise starts in Tahoe City and takes passengers around Fannette Island in Emerald Bay, the only island on the lake.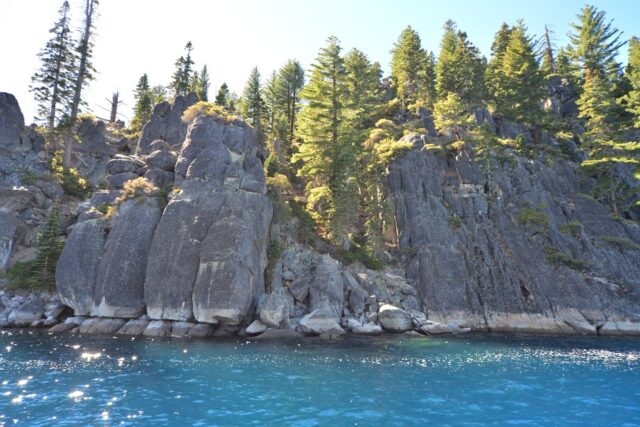 In the early 1900s, ferries were the only mode of transportation around the lake. Visitors would take a train from San Francisco to Truckee and then board a second train from Truckee to Tahoe City. The line ended on a dock where the train unloaded the vacationers directly onto the ferry, where they were able to travel around the lake. It wasn't until the 1930s when the first roads were built.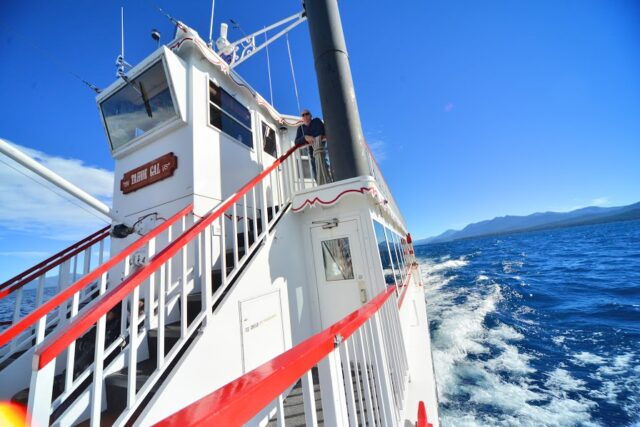 Some of the notable points of interest on the cruise: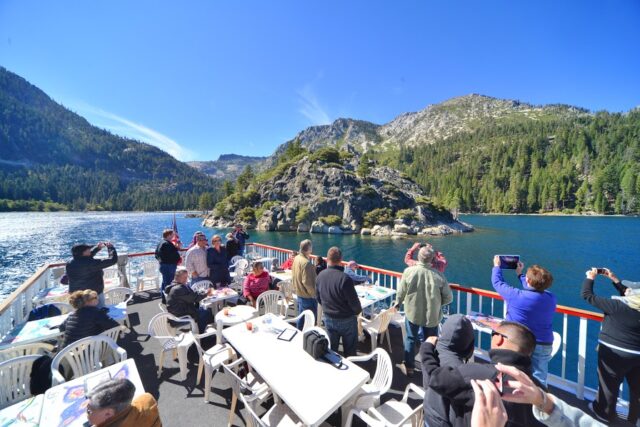 Overall the cruise was a great way to experience Lake Tahoe. If you are visiting, the Tahoe Gal is a relatively inexpensive way to get on the lake, have a meal, and learn about Tahoe's history.