Visiting Andy Goldsworthy's Art Pieces at the Presidio in San Francisco
The Presidio is the 1,500-acre park in north San Francisco that was a military base and is now a popular nature spot in the city. I love spending time there either hiking or walking, as it is beautiful, and there is so much to see. However, one of the main reasons to visit the park is the art of Andy Goldsworthy that is scattered all around the property. Recently I got a chance to see all four pieces, and here is all the information if you want to visit and hike the 3-mile loop.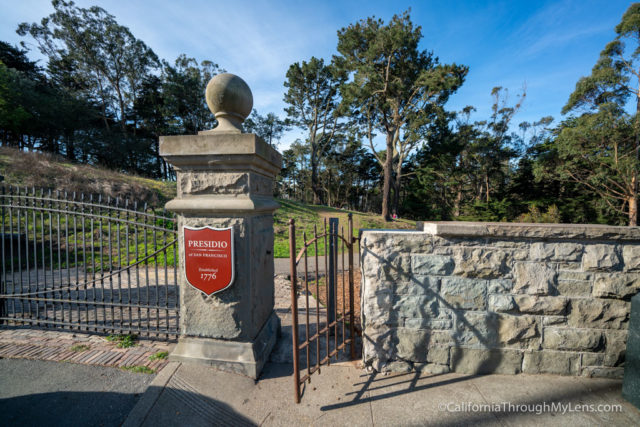 Details
3 miles of hiking
200 feet of elevation gain
Parking near Tree Fall
Check the hours as Tree Fall and Earth Wall are not always open
You can drive to all of them as well
Information as of Sept 2019
Here are some of my favorite spots in San Francisco
Getting There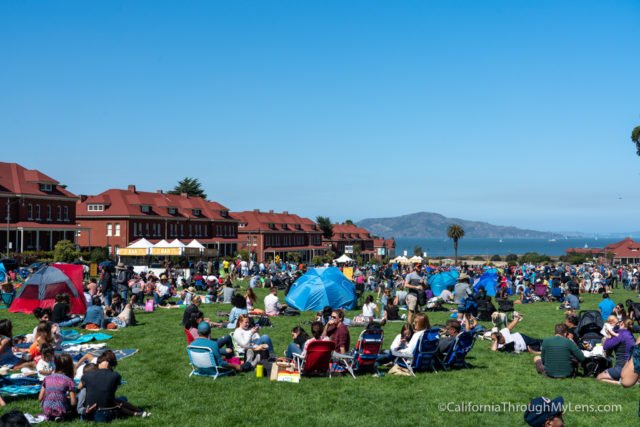 If possible, the easiest way to reach the Presidio is through public transit. If you are driving though, there are many places to park. I usually park in the paid area near Graham St. and Keyes Ave as it is close to two of the art pieces. You can always drive to see the other two from here if you don't want to walk as well. After parking, here are the art pieces you can see in this area.
Tree Fall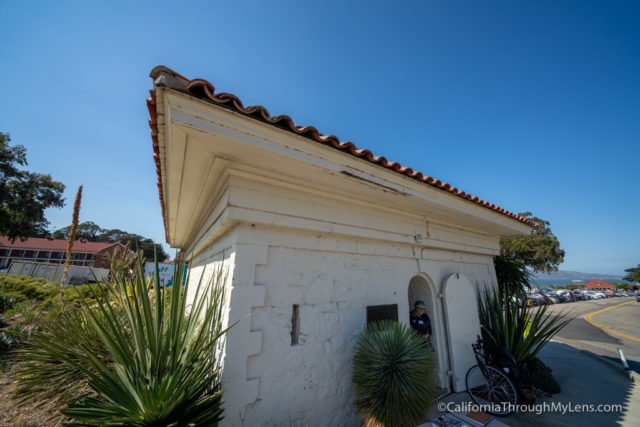 The first spot to see if Tree Fall, but it is only open Saturday and Sunday from 10 AM – 4 PM (as of 2019).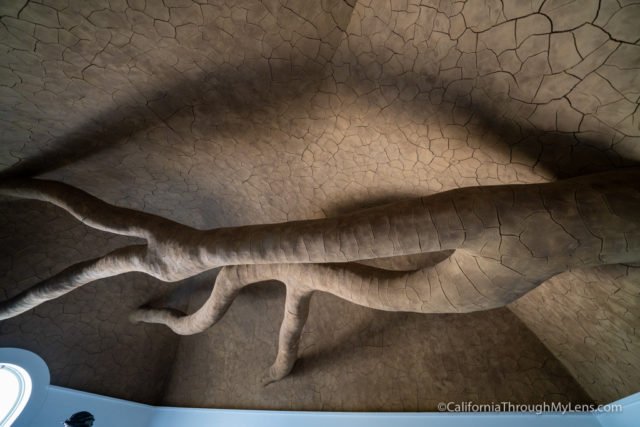 This is one of the best pieces, and it well worth the visit.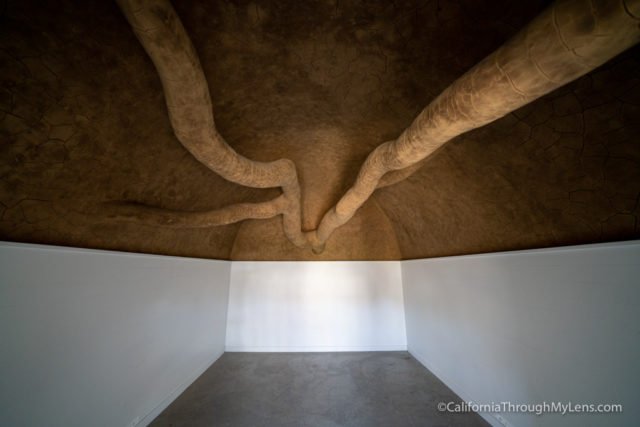 The piece is housed inside of a small building, and it looks like the underground roots of a tree, if you could look up at them.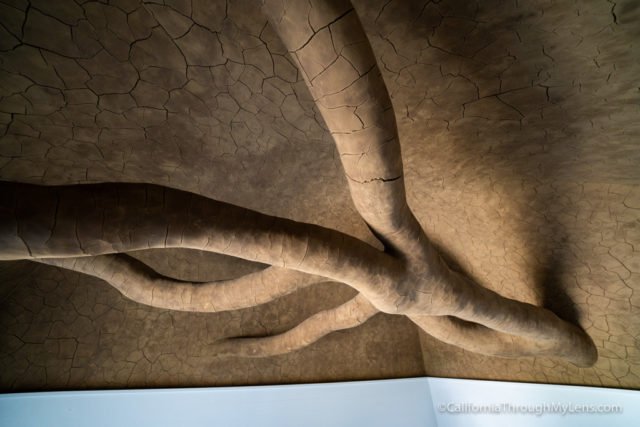 It was created in 2013, and it is in a domed roof building that doesn't touch the historic walls of what was once a room that housed gunpowder. After seeing Tree Fall, head across the street to the Presidio Officers Club for Earth Wall.
Earth Wall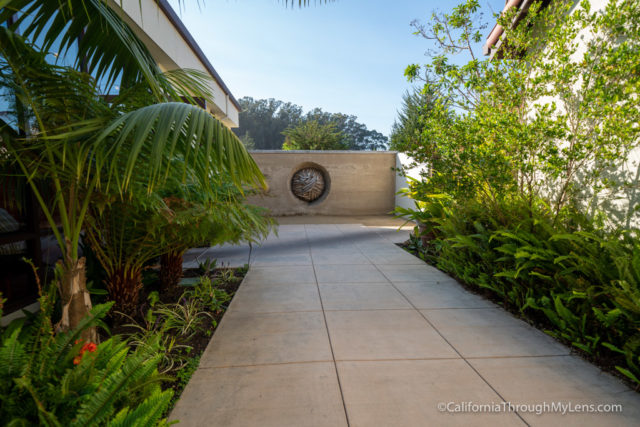 This art piece was created in 2014, and it is in the courtyard of the building.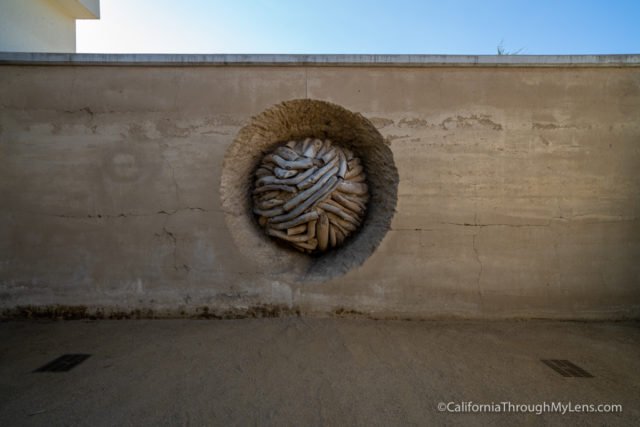 The piece uses eucalyptus branches that have been curved into a half-circle and put into the historic adobe walls. It is a striking piece to see as you are walking through the building.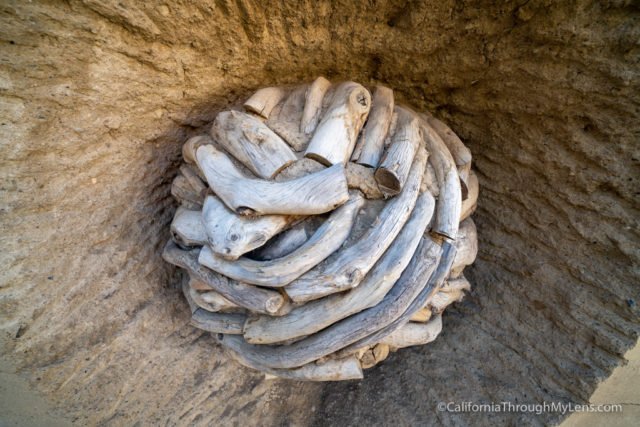 From here, you will have to decide if you want to walk or drive to the next piece. If you're going to walk, you can find a map to the next spot here, which is The Spire.
The Spire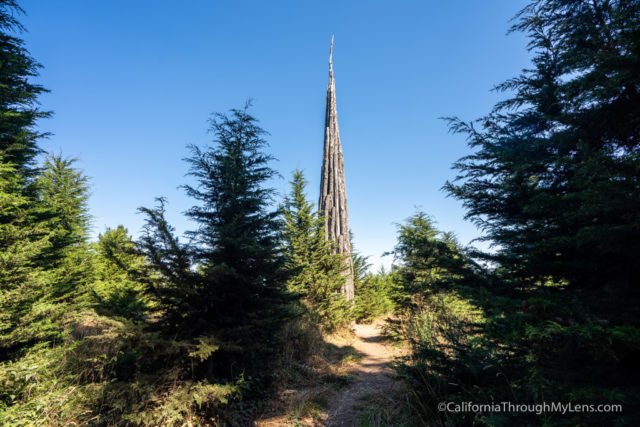 The Spire was the first installation in the Presidio from Andy Goldsworthy, and it stands at over 100 feet tall.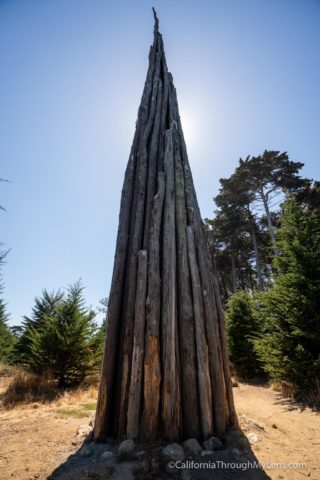 This piece was created from 37 downed trees that were fastened together.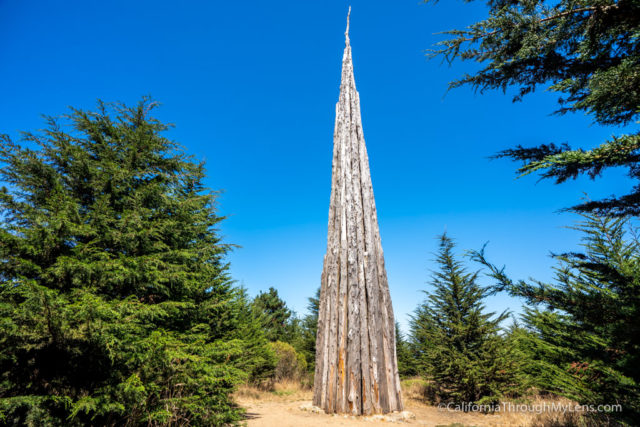 It is about 15 feet wide, and it is pretty impressive to see stretching into the sky. According to their site, young trees were planted at the base, and those trees will eventually surround it as they grow.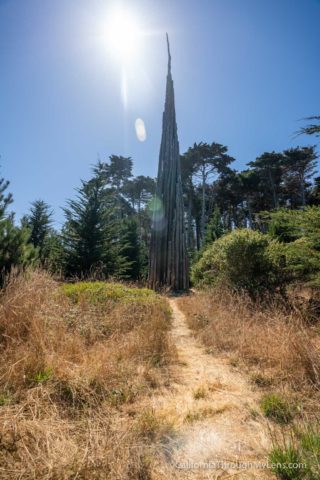 The last art piece can either be driven or walked to; it is called the Wood Line.
Wood Line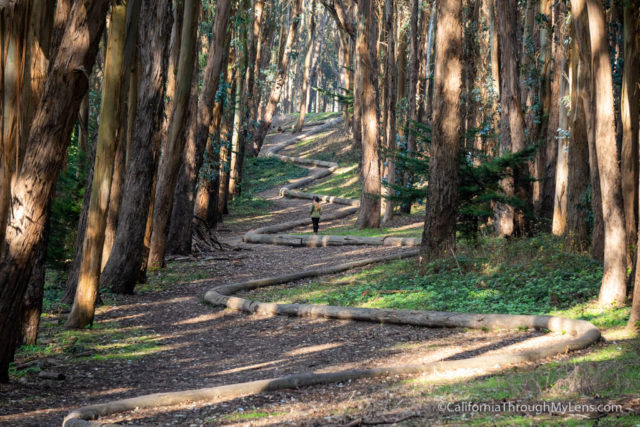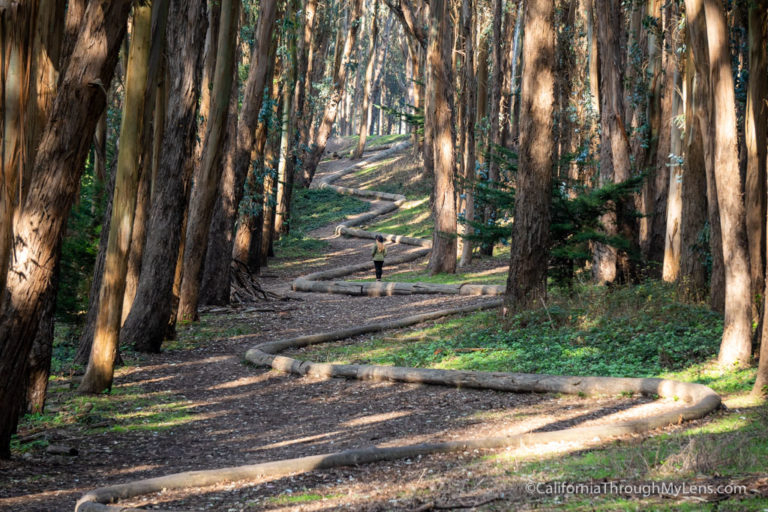 This is probably a piece you have seen on Instagram, as it is a popular local spot for photographers.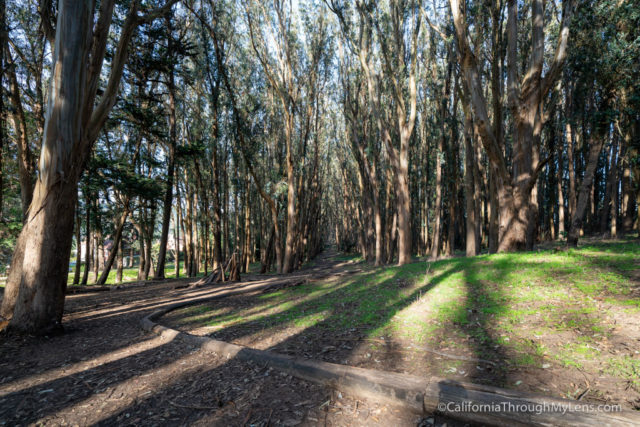 It was put in in 2011 in the area where cypress trees were planted in the 1800s that have since died.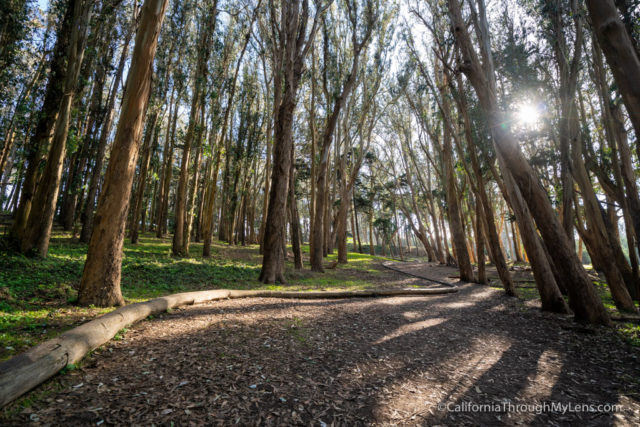 The sculpture is 1,200 feet long, and it uses eucalyptus branches to create a zig-zag line that runs through the forest. According to the site, it is not designed to be a lasting piece, and it will deteriorate with time.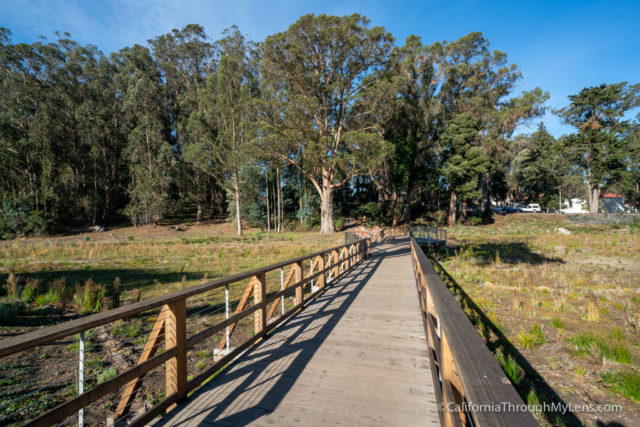 If you are walking to visit all of these sculptures, then you can walk Lovers Lane to get back to where you parked, completing a fun few hours at the Presidio. Let me know what you think in the comments, and I hope you get a chance to visit this fun spot.