Squaw Valley Aerial Tram to High Camp
If you spend any amount of time in Tahoe, it is worth the trip to head over to Squaw Valley as well. Squaw Valley has a rich Olympic history that you can read about here and features a village with shops and food. At the end of the village, they have a tram that takes you 2,000 feet up the mountain for a breathtaking view of the valley below. While this ride is not cheap, it is a fantastic adventure during the summer, read on for all the information.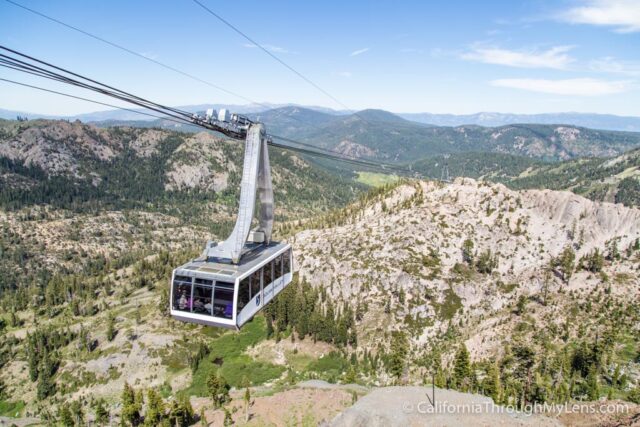 Details
Cost: $39, but you can save a few dollars by booking online

Tram leaves every 20 minutes

Hours:

Open daily: 11 AM – 4 PM in the summer.
Information from 2017
After parking in the Squaw Valley Village lot, I walked through the rows of shop and food on my way to the tram building. After grabbing a ticket at the office, I waited for the next tram to leave in the world's largest elevator. Yes, they have what they called the world's largest elevator, and it is gigantic. I almost felt like I was riding in a house as I went up three floors to the tram pick up area.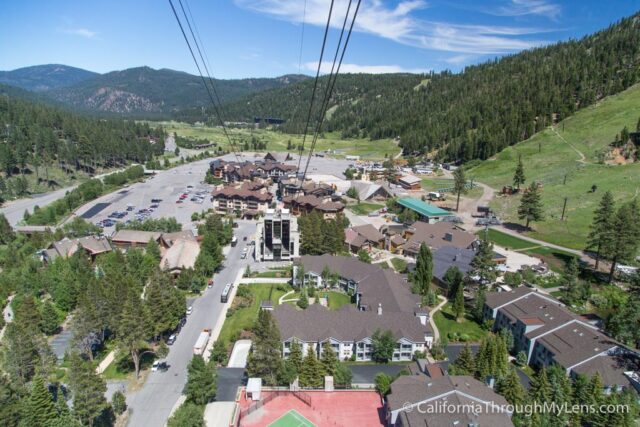 After waiting for another few minutes, the tram arrived, and we took off for the mountain top. The tram takes about 10 minutes to get to High Camp, and it has a lot of room so that a good amount of people can go in it.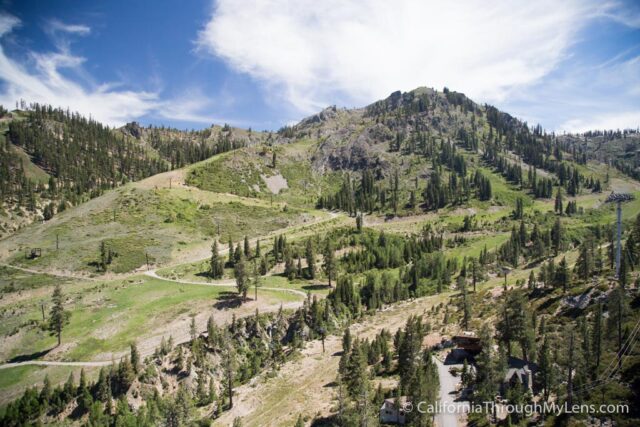 There is a guide that rides with you and tells you all about the mountains and what you are looking at, which is a great addition. Here are some of the spots we saw.
The Olympic Village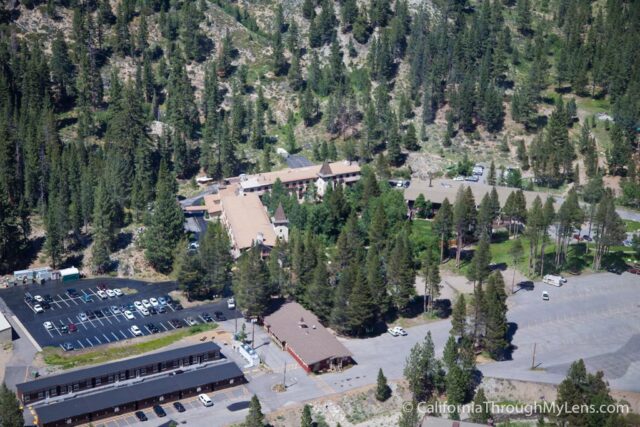 This is where all of the Olympic athletes stayed while participating in the events. It was the last time all of the athletes stayed under one roof, and it is now a hotel.
Thunder Mountain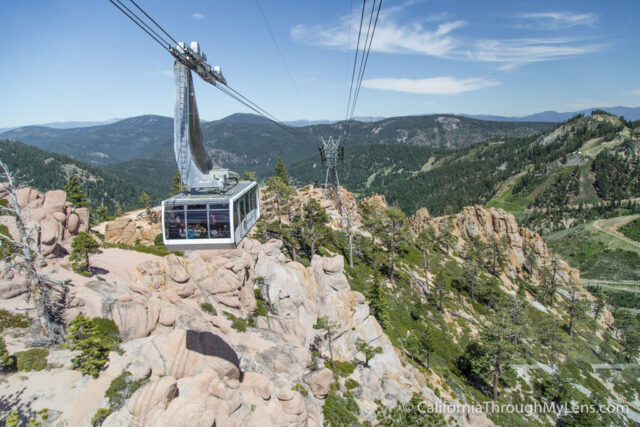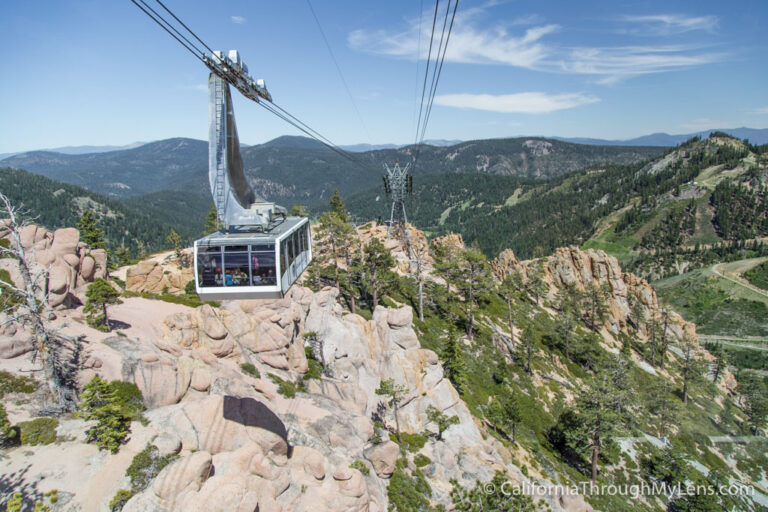 This portion resembled Thunder Mountain, and it is said to be where Walt Disney took his idea for the way the Disneyland ride looks from. It did look like Thunder Mountain, and it was fun to see a little piece of Disney history here.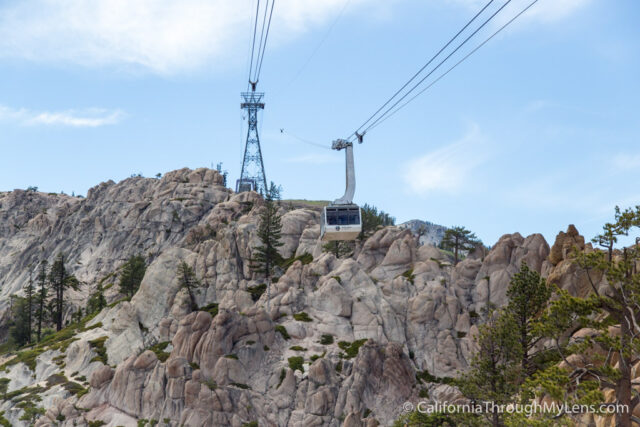 Here are a few more pictures of the tram ride: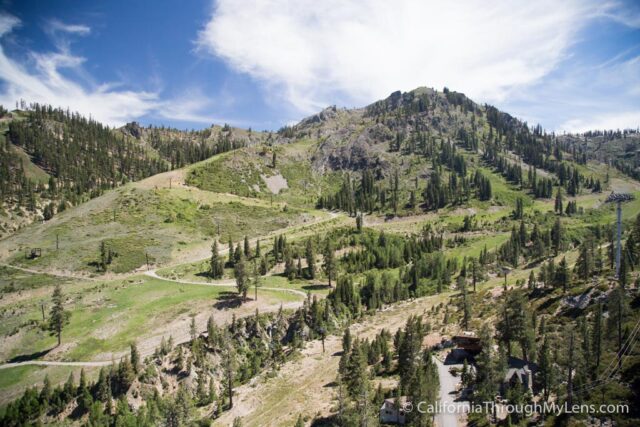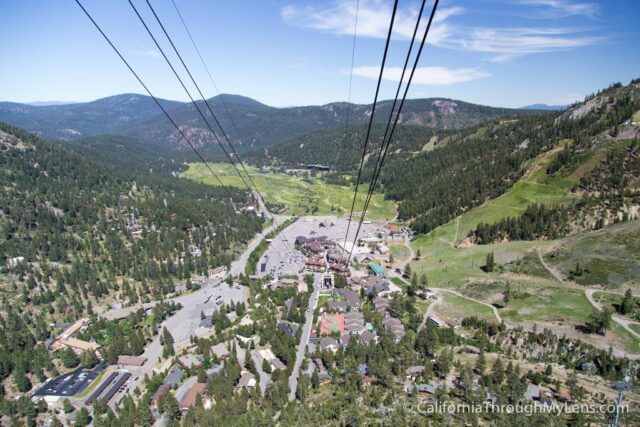 Once at the top, you can stay for as long as you would like, providing you get back on the last tram down. You can also hike around while here and can even hike back down if you feel so inclined. Some of the attractions they have at the top are as follows.
Pool and Spa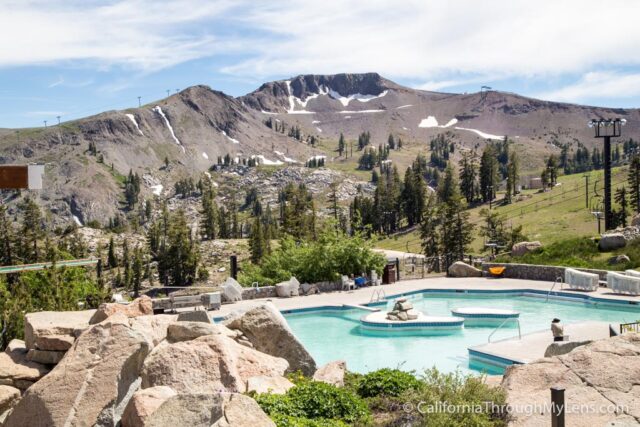 This pool and spa is something I would like to come back to, as it is not every day that you get to have these types of views while relaxing poolside. It is a nice pool as well, with an island sitting in the middle of it and ample room for people to relax. I believe it is an extra charge, though.
Restaurant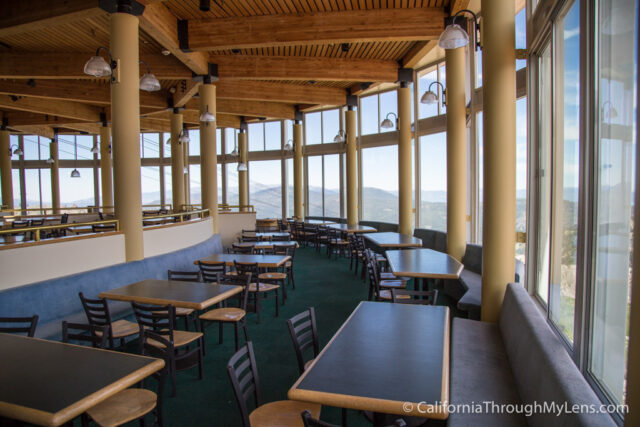 There was a restaurant here as well with both outdoor and indoor seating. I didn't investigate it much, but I am sure it would be a good place for a drink or a snack with such a fantastic view.
The Skating Rink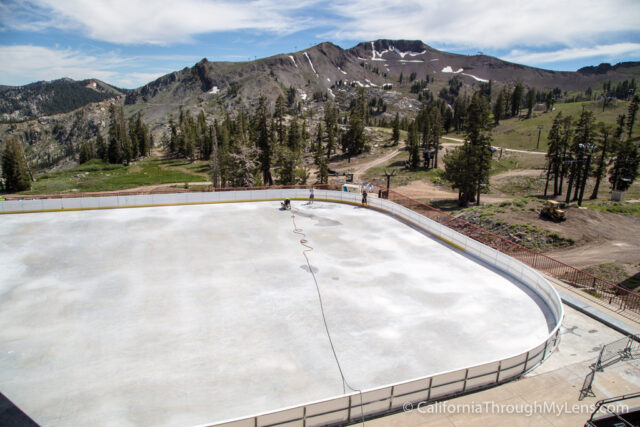 This rink is an ice skating spot in the winter and a roller-skating spot in the summer. I didn't see anyone using it, but again it would be a fun family activity with the view you have while participating.
The Olympic Rings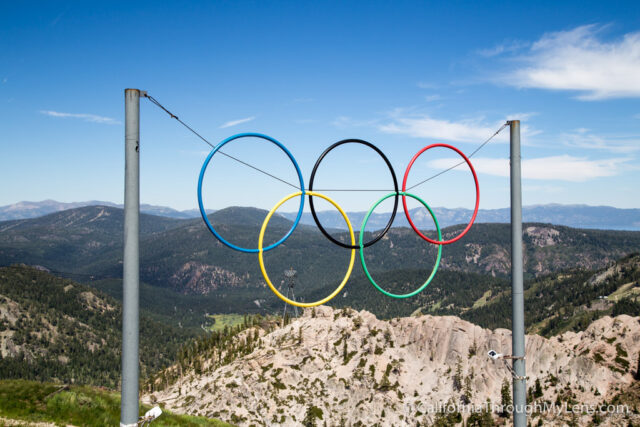 From the main viewpoint, you will get a great view of the Olympic rings that stand proudly on the mountainside. I liked taking a picture of them with the lake in the background, and it is fun to have all the Olympic history up at High Camp.
The Olympic Museum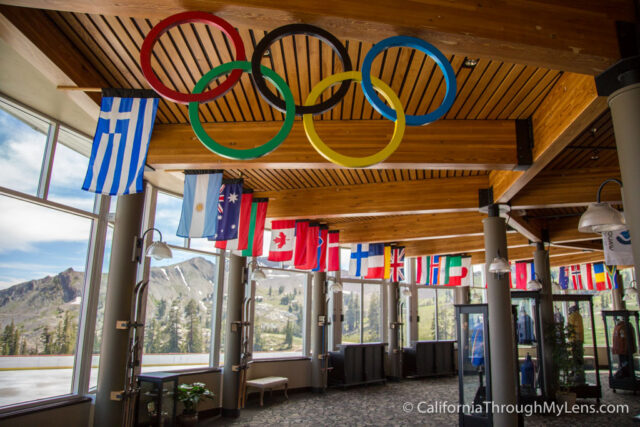 There is also a full museum dedicated to the Olympics here as well. It is only one big room, but it has a lot of unique memorabilia, and you can read all about it here.
After checking it all out, you can board the tram to head back down the mountain. This is a fantastic spot to get above the city and just relax with the clean mountain air. Let me know your comments if you have been below.