What to do in Eureka: Sculptures, Bookshops, Dining & Antiques
Eureka, California, is a historic fishing village, which is now a major Northern California city. It is full of personality and culture, and a great spot to visit. I spent a few days here and was impressed by the beautiful old downtown, how close it was to a bunch of great state parks, and the Victorian style in its old buildings. Here are a few of the highlights I recommend you visit in this great little city. This information is from my visits in 2016 and 2019.
The Mariner Statue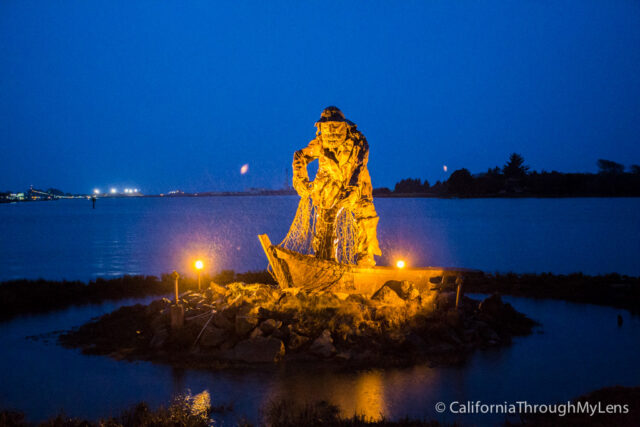 No trip to Eureka is complete without taking the bridge over to Wooley Island and seeing the epic mariner statue dedicated to those the sea sustains and those it has claimed. It is a 15-foot tall bronze statue that represents the history of this town well and is a must-visit.
Carson House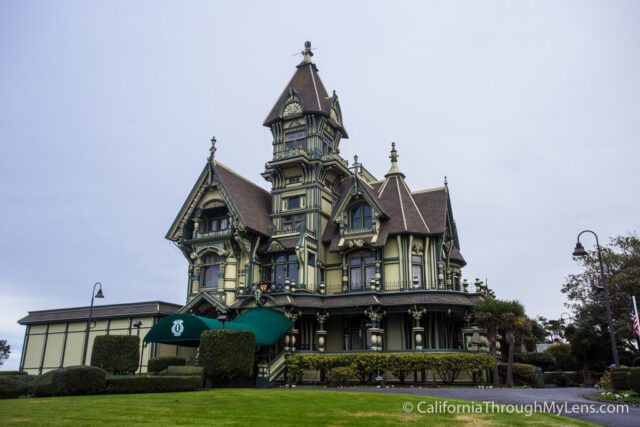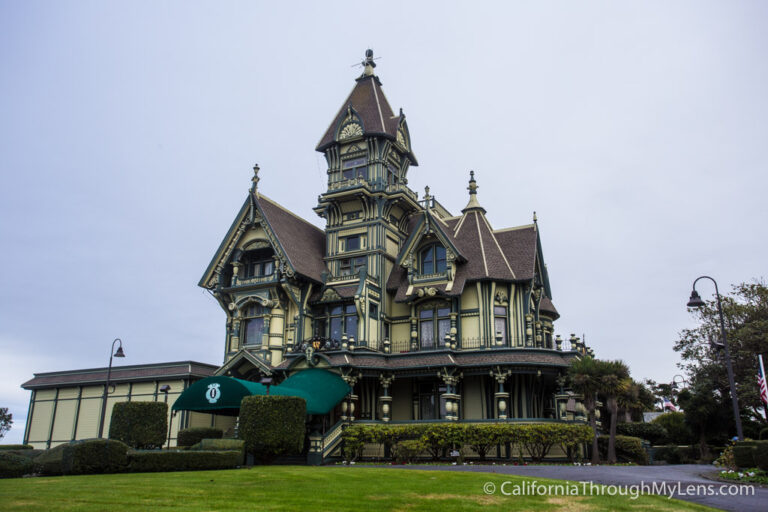 Of course, one of the most famous places in Eureka is the off-limits Carson House. This house is said to have influenced everyone from Disney to Hitchcock with its unusual exterior appearance. Currently, it is privately owned, and you can't get closer than the sidewalk in front, but it is still worth a picture.
Sculpture Garden of Romano Gabriel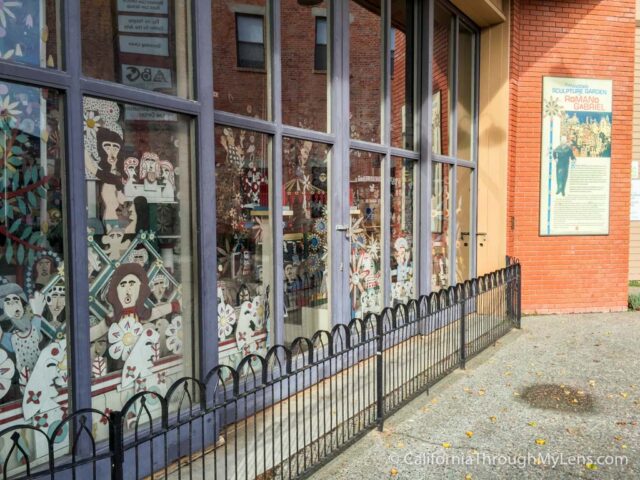 Romano Gabriel is a famous artist who spent three decades working on his collection of wooden sculptures, which perfectly mimicked his fun personality and arranging them in his lawn. When he passed away, they were designated a cultural landmark and were moved to their current location in downtown where anyone can see them from behind glass. He had a lot of creativity, and it is fun to gawk at all the characters he created.
Downtown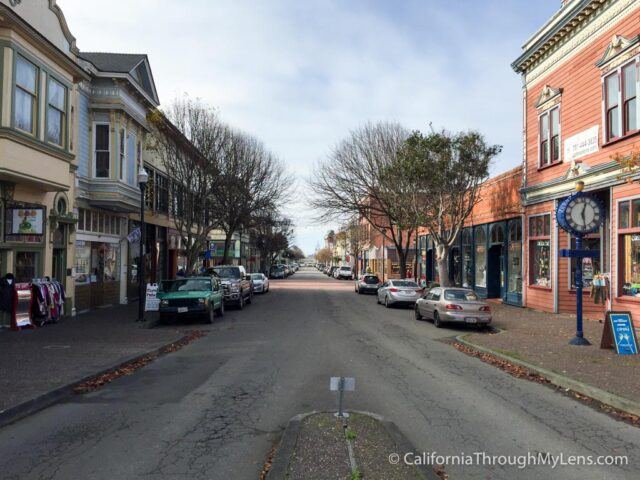 In the old downtown of Eureka, there are a bunch of great things to do as well. Here are a few of my favorites:
The Bookstores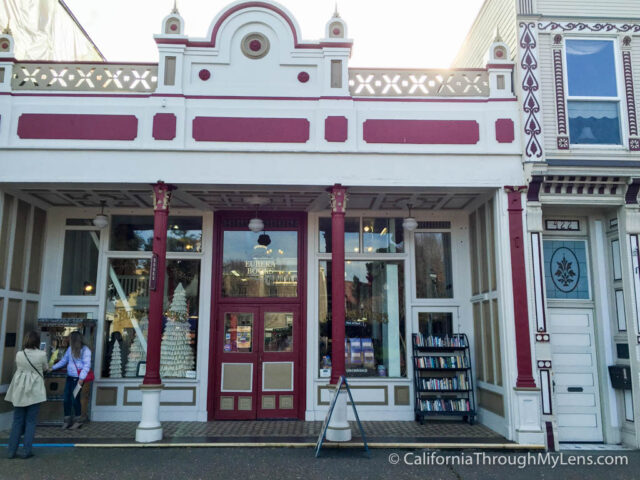 One of the best things about Eureka is the two large bookstores that are located downtown. I have a special place in my heart for bookstores, such as the great Last Bookstore in LA. These are no different. They have fantastic old facades on the outside and house thousands of books each. One focuses on new books, and the other focuses on used. I can spend hours wandering the aisles, and it is one of my favorite things about Eureka.
Antique Shops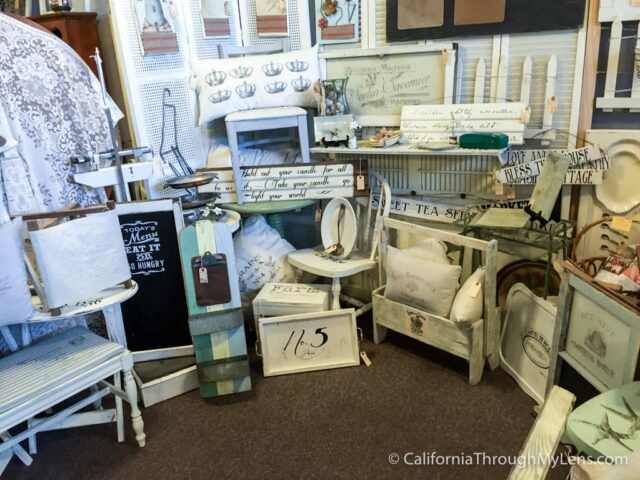 If you are into antiques, there are also a few good shops in the downtown as well. My wife really likes these, so I followed her around to a few, but I do not have any specific recommendations.
The Dining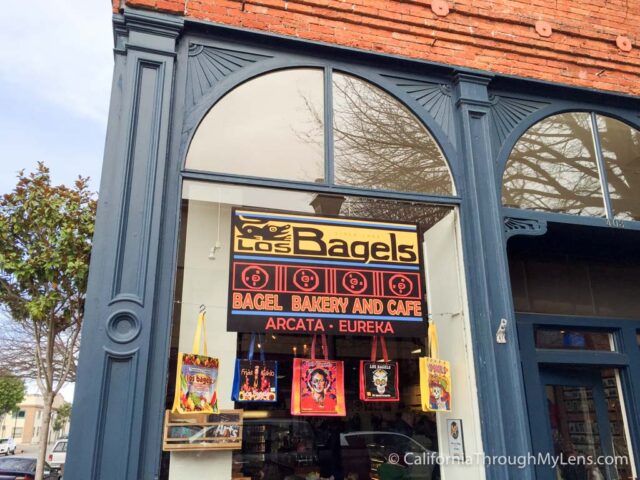 As a foodie, I am always looking for a good place to eat. For a quick bite, I recommend going to Los Bagels. The Día de los Muertos inspired spot has a ton of unique combinations for their bagels. I usually stick with the guacamole, smoked salmon, and creme cheese, but I haven't had any I didn't like yet.
For upscale food, I like Restaurant 301 in the historic Carter House. You need reservations typically and should be prepared to spend money, but the food has always been great, and it is fun to dine near the historic inn.
Nearby
Of course one of the other draws to this city is all the spots you can drive to nearby, here are a few of my favorites.
Ferndale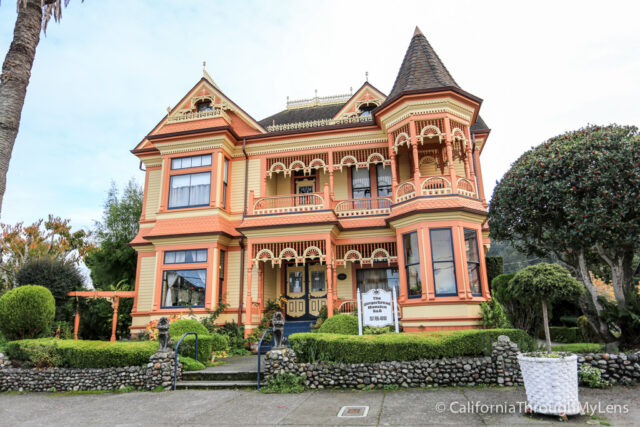 This beautiful little Victorian village is 30 minutes south and houses a lot of charm.
Trinidad Lighthouse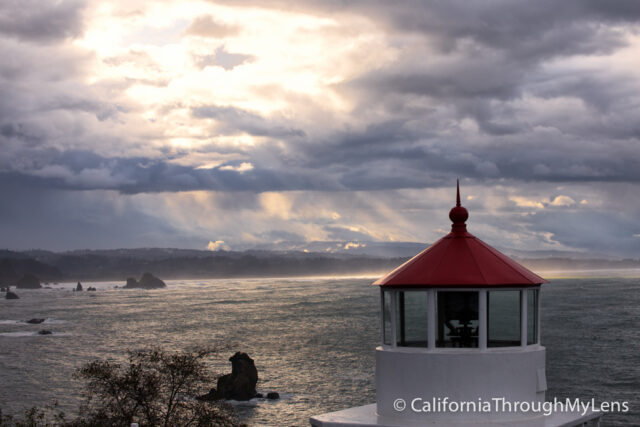 I love visiting this lighthouse as it overlooks the coast and is a spectacular spot for photography.
Patrick Point State Park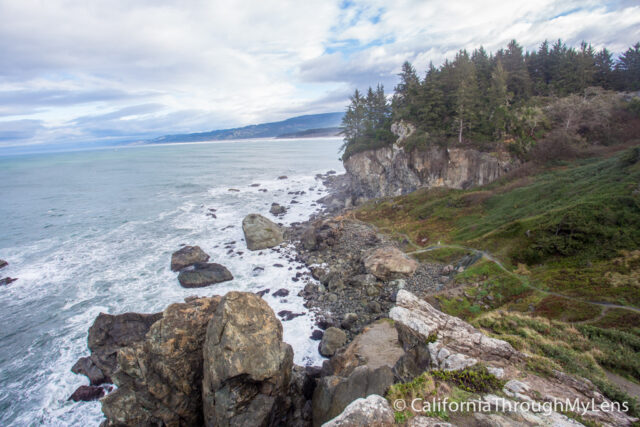 This coastal state park combines a unique history with fantastic hiking trails, what more could you want?
All in all, I liked Eureka and plan to spend more time there. After seeing the downtown it is easy to see why this is a great weekend destination for a quiet getaway. I would love to hear your comments on what spots I missed below.