The Great Dickens Christmas Fair in San Francisco
Every year, from the end of November to the middle of December, the Great Dickens Christmas Fair descends on the Cow Palace Exhibition Hall, south of San Francisco. This event is a ton of fun for the whole family as the hall transforms into mid-1800s London, complete with shops, bars, entertainment, and performers. It's something you want to experience yourself at least once; here is all the information.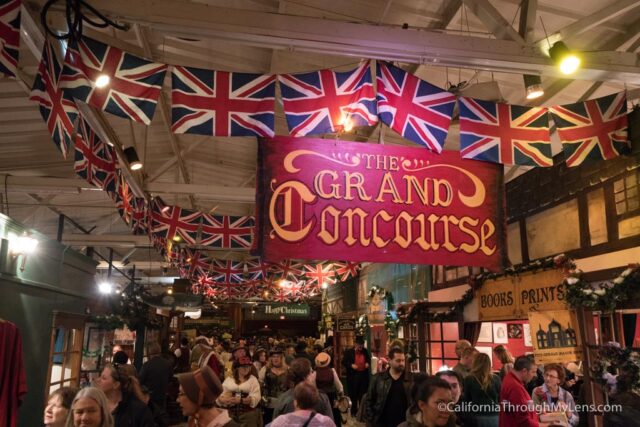 Details
Tickets – $30 for adults
Hours – 10 AM – 7 PM
Only on the weekends  (Nov 18 – Dec 17)
Location – 2600 Geneva Ave, Daly City, CA 94014
This information is from my visit in 2017
Read more of my favorite San Francisco spots here
Getting There
There is a large parking lot for the Cow Palace Exhibition Hall, so if you drive a car, that is what most people use. It does cost $10 though. You can also take the BART, which runs to a stop relatively close, and they have a shuttle from it to the event.
The Fair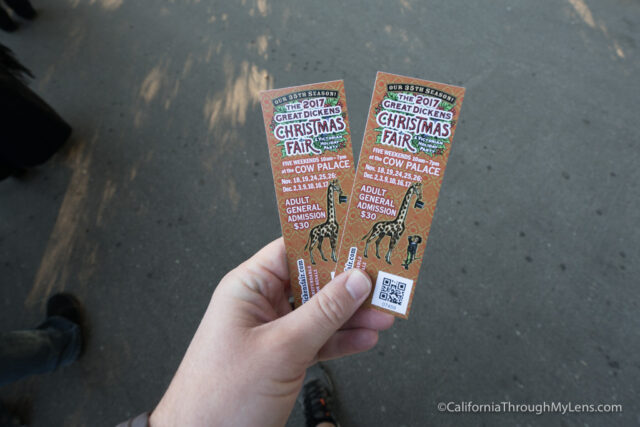 Before visiting, I thought this was going to be a pretty cheesy experience, but from the moment I walked into "London," I had a blast walking the streets, trying new food, and just exploring.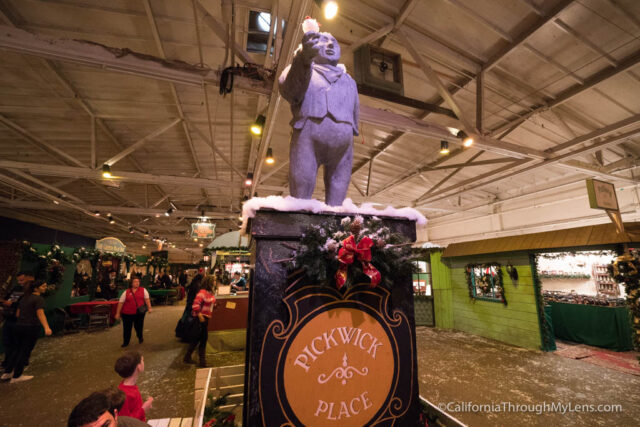 It was bustling with life when we were there, including visitors like ourselves, actors dressed to play different parts, and people who wore Victorian attire on their own to engage with the event.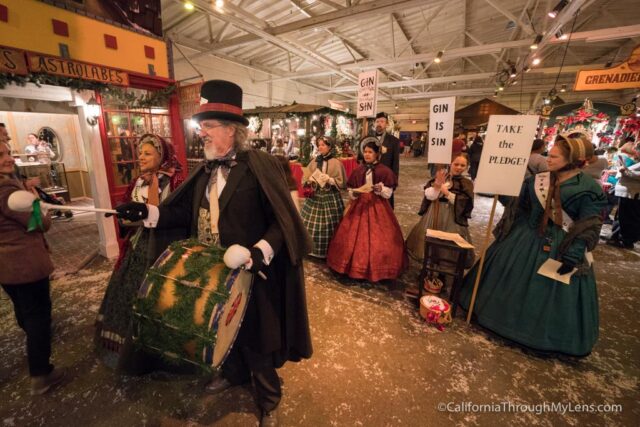 We got there right when it opened, which was nice as it let us have some time to explore without all the crowds. At about an hour after they opened, it was pretty busy.
The event is broken down into two broad areas with shops, restaurants, and performances, then a docks section that separates the two, and that has musicians singing old sailor songs. Here are a few of the things we did here.
Play Carnival Games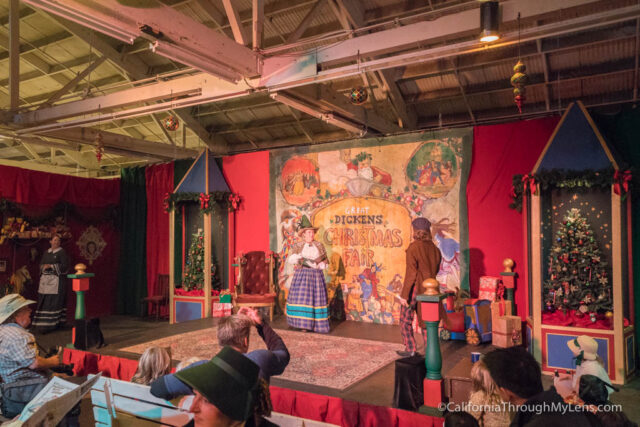 They have fun carnival games to play such as darts and the one we played, which was a contraption that allowed you to launch a ragdoll towards chimneys. I got one in the chimney and won a prize, which turned out to be a snowman finger puppet. It was fun.
Drink Buttered Rum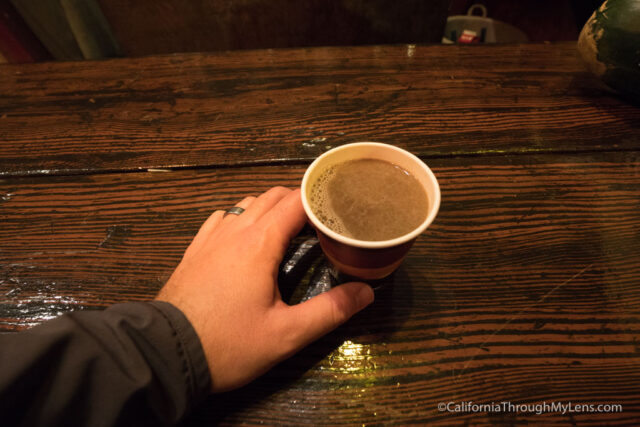 All of the bars seem to sell the famous buttered rum, and since I hadn't had it before, I decided to give it a try. I was pleasantly surprised, both my wife and I enjoyed the drink and are already thinking about making our own.
Check out a Performance
While you walk the streets, you will see musicians, singers, and plays being performed all around you.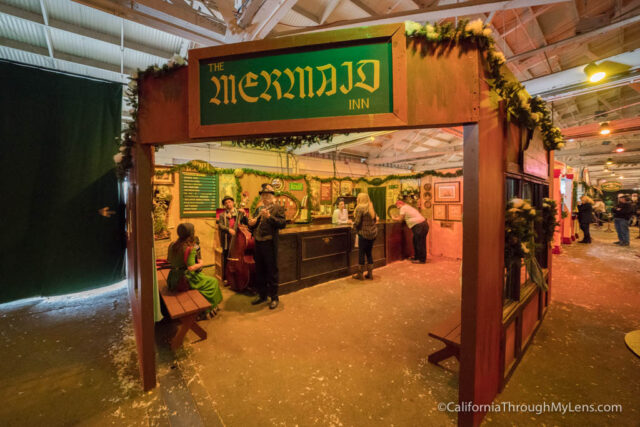 We went to a few of them, but my favorite was the musicians playing music in one of the bars we passed by.
Walk the Streets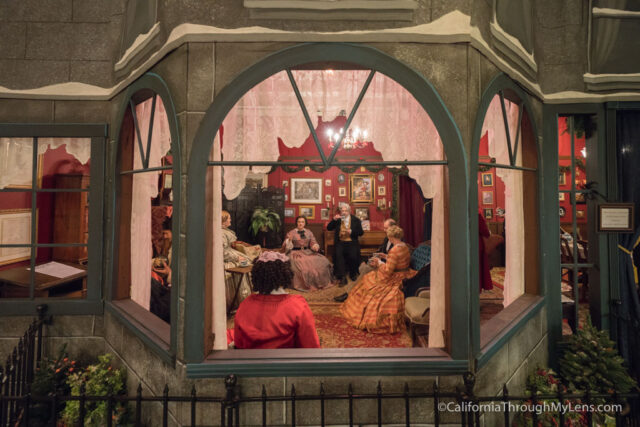 The best thing to do is just to walk the streets, stick your head in some of the shops, and interact with the people.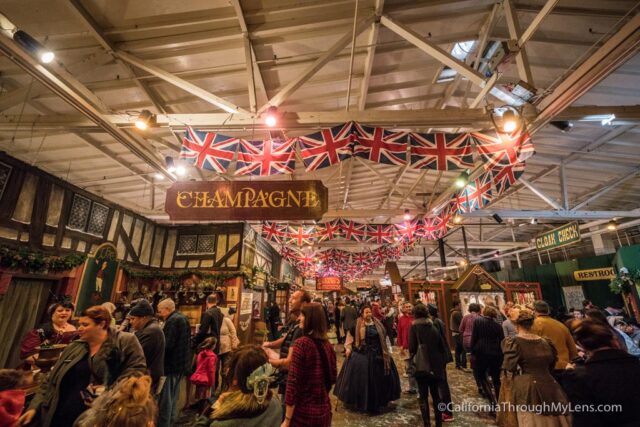 Let yourself relax and just fall into the fun of it all; it is a great way to spend a half day, especially during the Christmas season. Check it out and let me know what you think in the comments.