San Joaquin County Historical Museum in Lodi
In a small regional park in Lodi, CA, sits one of the best historical museums I have been to during my time exploring California. The San Joaquin Historical Museum is a must visit if you are in the area and like history as much as I do. The exhibits here have been crafted with attention to detail that would get anyone into the time period they are describing. Read on for all the information.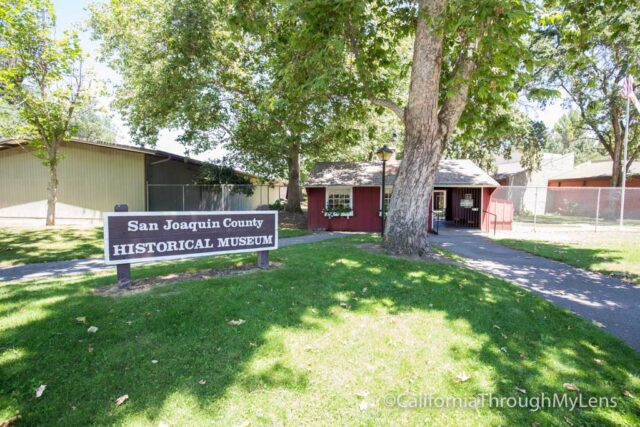 Details
Cost: $5 to enter the regional park, another $5 for the museum
Time Needed: 1 – 2 hours
Location: 11793 N Micke Grove Rd, Lodi, CA 95240
This information is from my visit in 2016
Getting There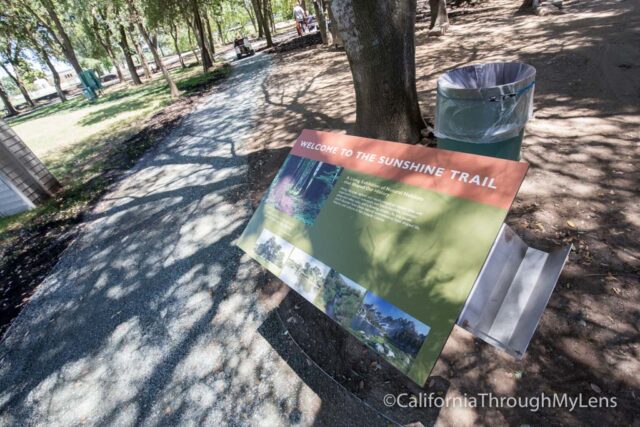 The museum is located in the middle of Micke Grove Regional Park. After paying to enter, they will give you a map and show you where the museum is on the park grounds.
The Museum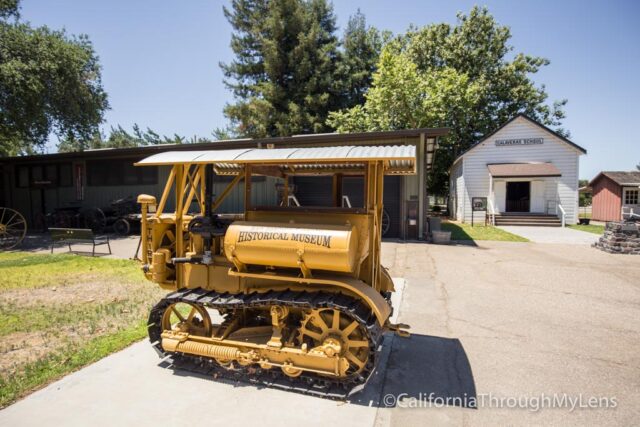 This museum is massive, and you could easily spend a few hours exploring it. I didn't have that much time, so I went around to most of the exhibits relatively fast, but I will be coming back again in the future. Here is what you can expect to see while there.
Clamshell Dredge Bracket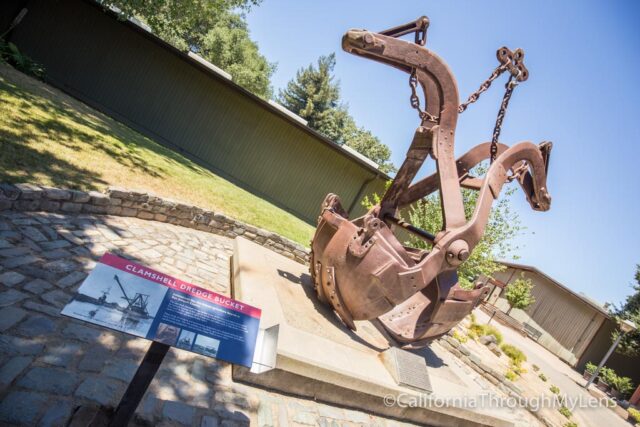 This dredge bracket is the first thing you see when you enter, and it sets you up for a grand time at the museum. This massive dredger was used to deepen the San Joaquin River and form the levees in the delta. It is amazing to see how extensive it is up close.
Erickson Building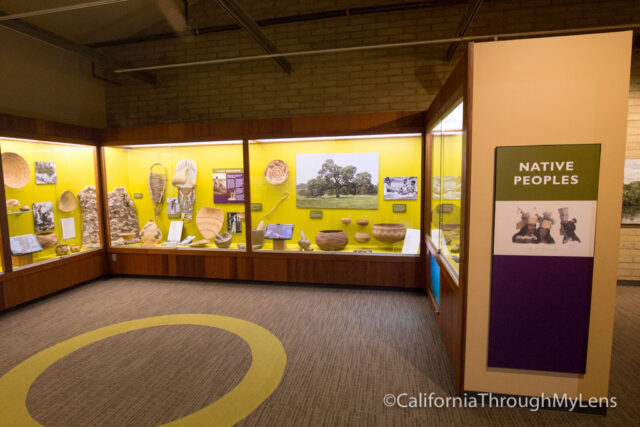 This building houses multiple exhibits on the region and the people that live in it. The first room you will enter has information on the Native Americans.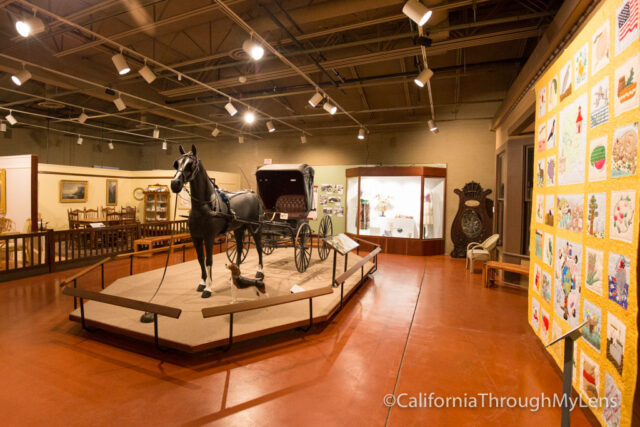 From here, you will walk into the large main exhibit, which is on the story of the Elliot family and their migration here.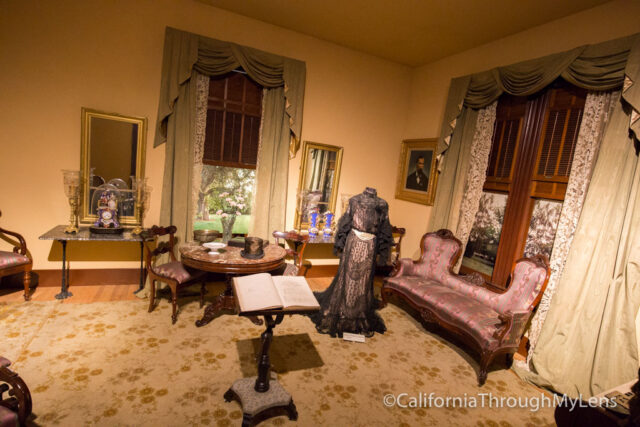 This area has full room replicas and information on Captain Charles Weber's family as well.
Tree and Vine Building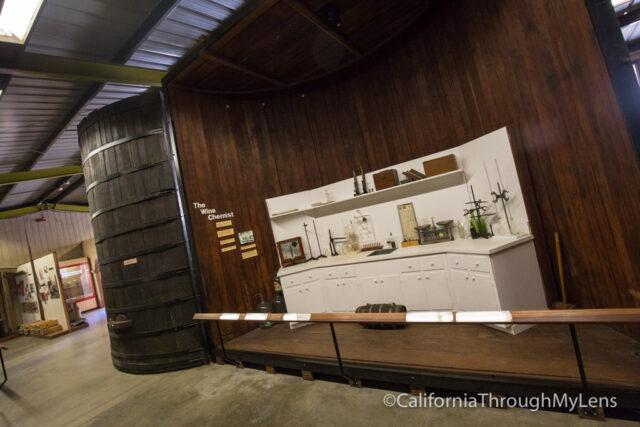 Next, this building features exhibits on the wine that has shaped the area. I loved seeing the wall to ceiling wine barrel that was right in the middle and the cars in the back with their old wooden boxes advertising the different brands from the period.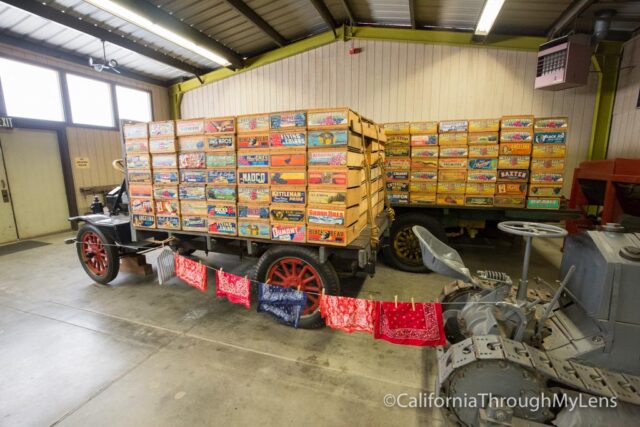 Calaveras School House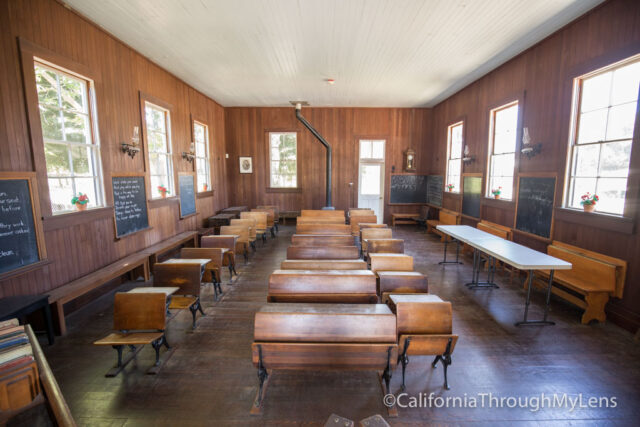 This one-room schoolhouse is from 1866, and it has been meticulously restored to show you what it would have looked like back then.
Agriculture Equipment Center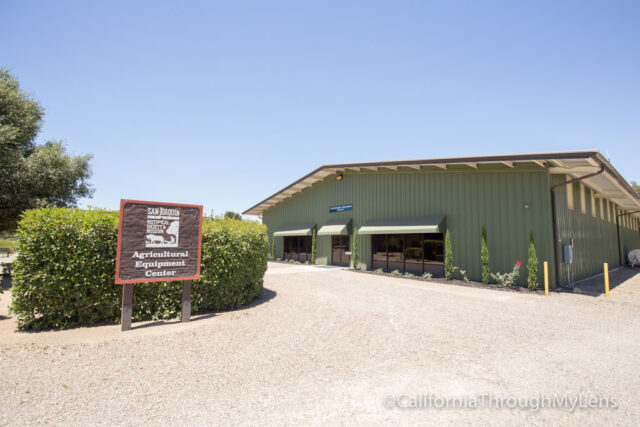 Next, this area of four separate buildings has all sorts of machinery used to work on the area's farms.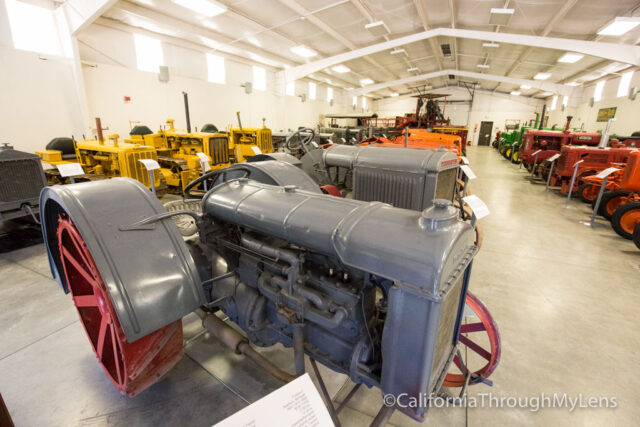 One of the rooms is dedicated just to tractors.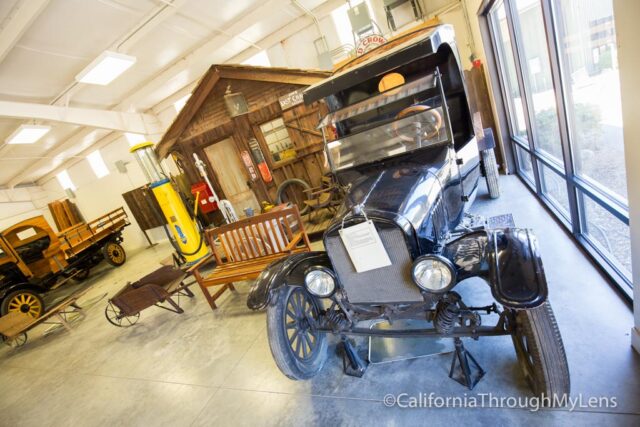 Another has small trucks and equipment.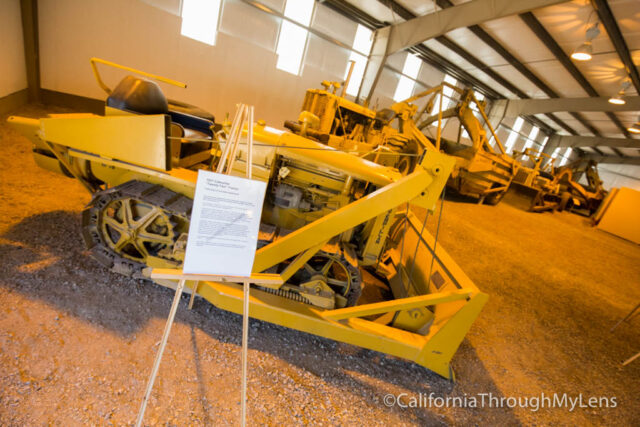 Another even has large earth-moving devices.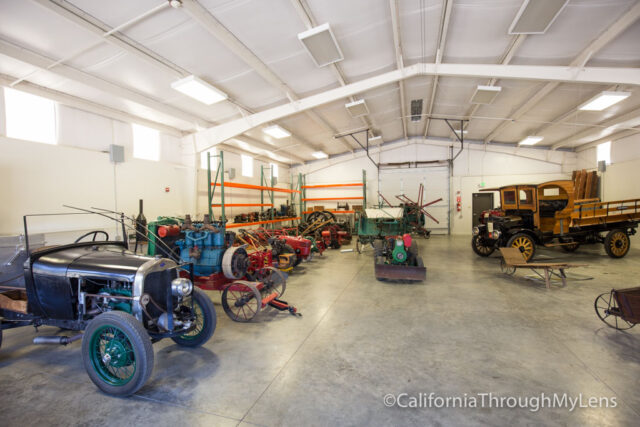 It was incredible to see so many of these pieces all in one area.
Micke Vineyard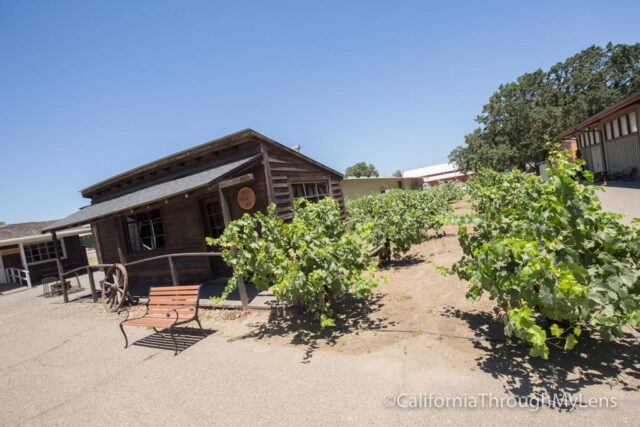 In the middle of the property, they even have a vineyard. This vineyard has grapevines that were planted in the 1920s.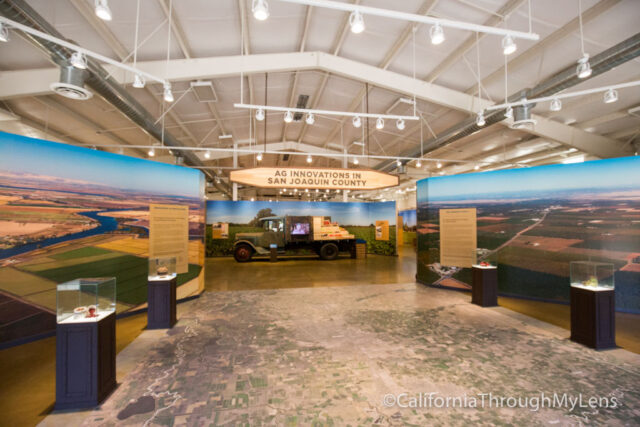 Across from it, there is a room dedicated to the crops that have been planted in the area over the years.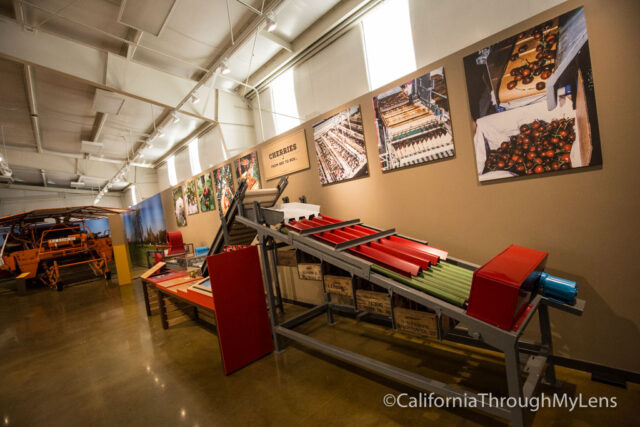 I was impressed with how well done this room was. There were videos and interactive exhibits housing all sorts of unique tools. I learned a lot about farming in this room.
Julia Weber House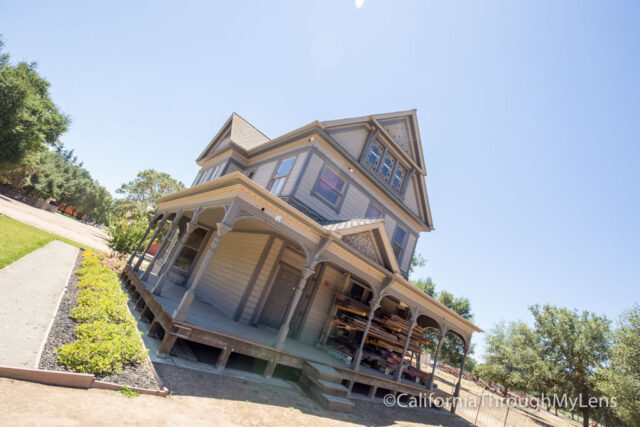 This two-story building at the back of the property was Julia Weber's house, and it was built in 1892. The interior has not been fixed up, so you can only view the outside.
Captain Charles Weber Cottage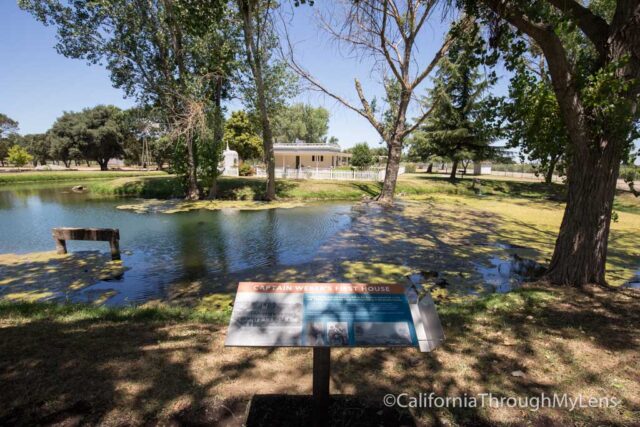 Last but not least is the immaculate cottage on the outskirts of the property. Surrounded by a pond, this beautiful cottage belonged to Charles Weber and was initially built in 1847. It is the oldest wood-frame building in San Joaquin County.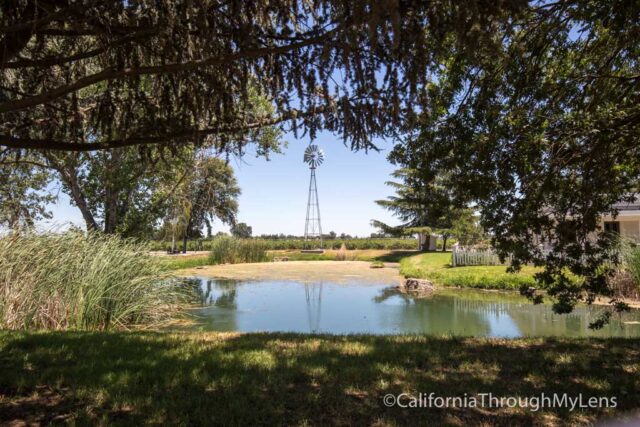 I didn't get a chance to go inside of it, but it was gorgeous, and I would have loved to have lived here surrounded by all that water. There are a few more buildings you can visit as well, but that is all I got to see during my time at this museum.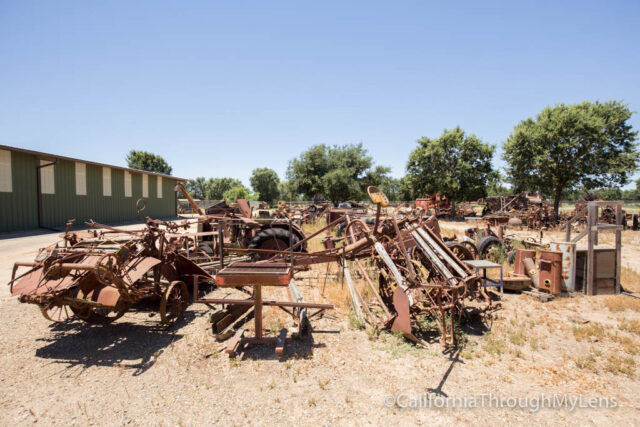 All in all, this museum was a fantastic place to explore and was much better than I anticipated it being. I would recommend checking it out if you are in the area, and if you are visiting the park, then head over to the zoo and Japanese Gardens as well.