Snowshoeing Badger Pass to Dewey Point in Yosemite
Last winter, I got the unique opportunity to visit one of my favorite places in the whole world, Yosemite. It was a beautiful place, and winter is a fantastic way to experience it in without the summer crowds. One of the adventures I was most excited about having was a snowshoeing trip, but I wasn't sure where. Being that it was my first time snowshoeing, I was recommended to do the seven-mile round trip trek out to Dewey Point near Badger Pass. So I loaded up on the bus that morning with my family, and all seven of us made the 1 hour trip to Badger Pass to start our adventure. Here is all the information.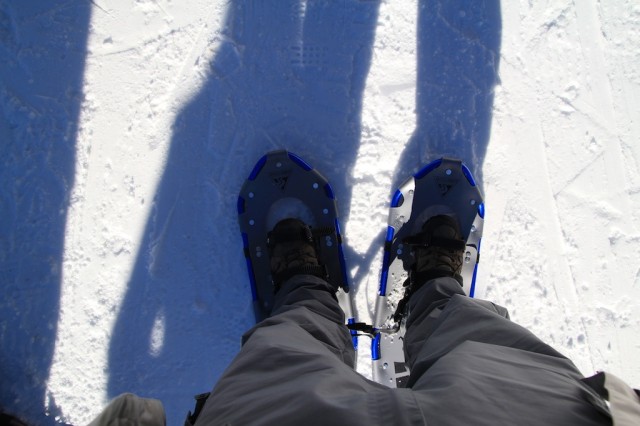 Details
Length: 7.5 miles (out and back)
Total Elevation Gain: ~700 ft.
I wrote this in 2015
In the Badger Pass parking lot, you can rent snowshoes if you don't have them for around 25 bucks a day (as of 2015). From there, you proceed up the parking lot to the start of the cross-country ski area. This is where you will probably need to put your snowshoes on. For us, the snow was pretty packed here, so we didn't need them too much until the second junction.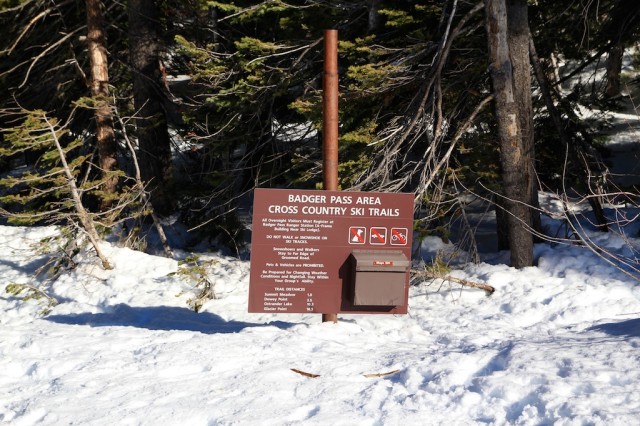 The path follows the road that winds out to Glacier Point in the summer but is closed to automotive traffic during the winter.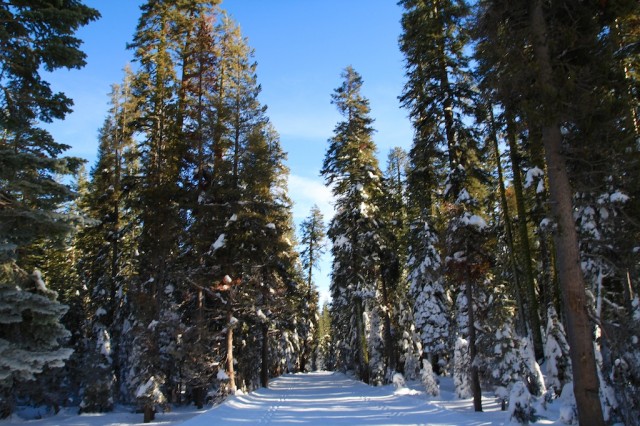 This is an excellent way to get used to the snowshoes before you go out in the real snow. This path is about a mile and a half long, and when you see the bathroom on your right, then you will take a trail off to the left toward Dewey Point.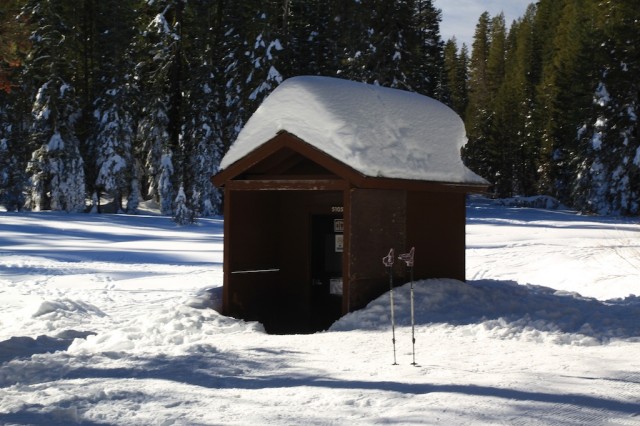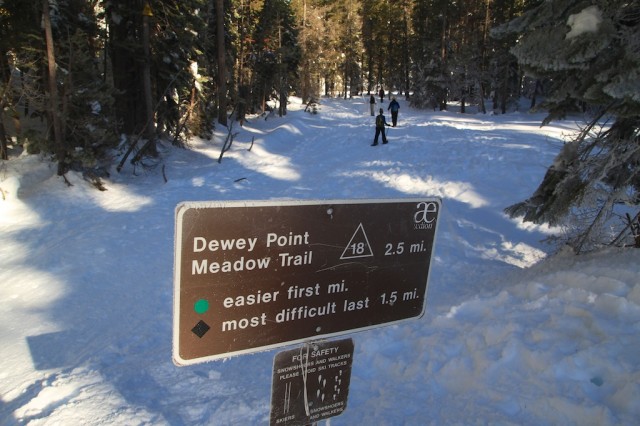 If you are going right after a snowfall, I imagine this would be a tough place to navigate as you would not be able to see any footprints, but luckily when we went, there was a lot of snowshoe traffic on the road, so there was a clear path to follow.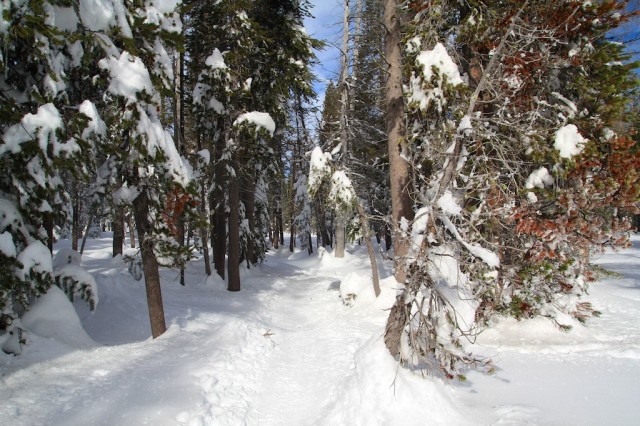 If you go on your own, make sure to look for the yellow signs on the trees. This is a perfect way to see where you are as they mark the path, and it helped me know I was going the right direction many times on this trail.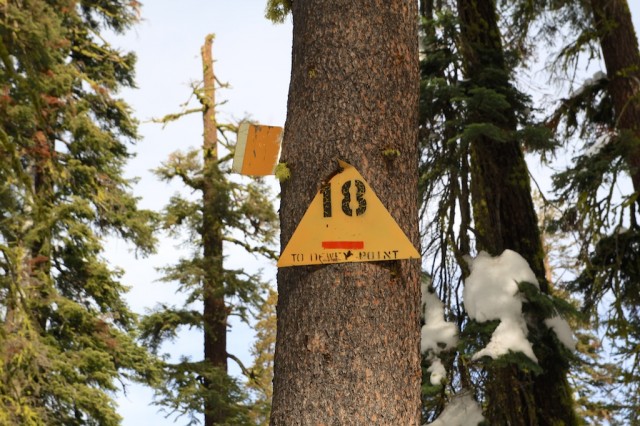 When we were hiking, the snow depth was around three and a half feet (I measured it with my hiking stick); however, walking on the snow was easy with the snowshoes, and all of my group of seven had no problem doing it. When you rent snowshoes, they give you a waterproof map as well that can help and that I highly recommend.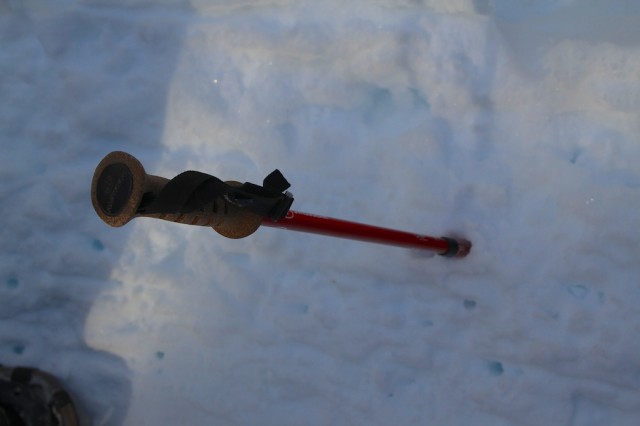 To say this hike was beautiful would be a serve understatement, it was amazing to see the snow, and I don't know if I have ever seen snow like this in my life. So much of it was untouched, so for me, it was utterly amazing. Here are some of my favorite pictures from the adventure.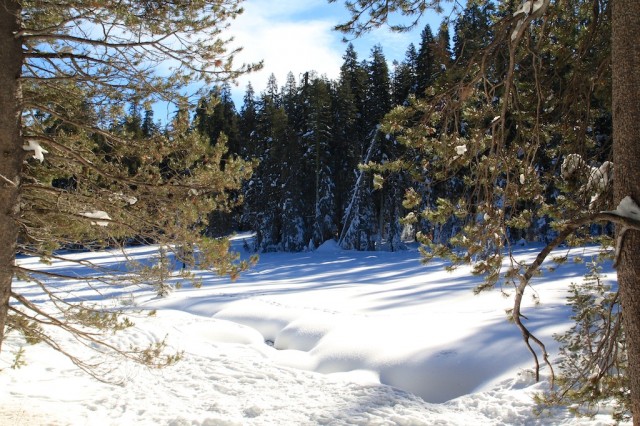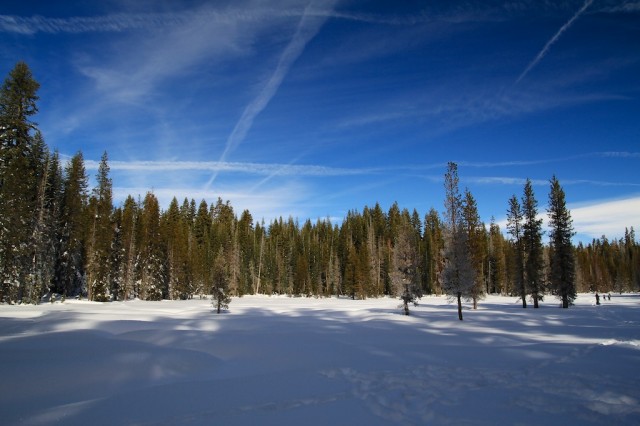 When we finally made it to Dewey Point, my group was pretty tired, but upon seeing the view, it is hard not to feel the sense of achievement, and no one said the hike was not worth it.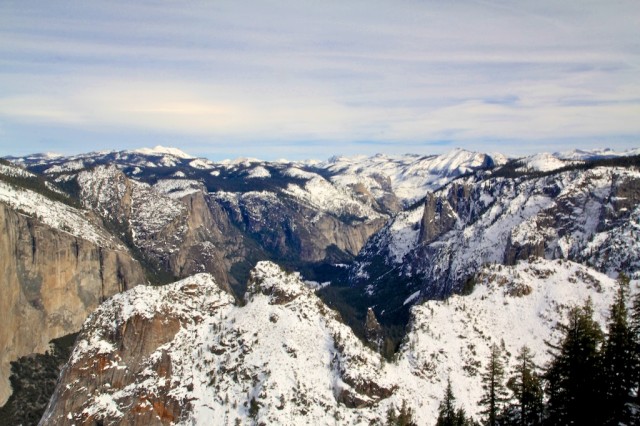 The view from Dewey Point looks over the vast Yosemite Valley and allows you to see all the way to Half Dome and Clouds Rest. It is impressive, and I could not have picked a better day, there wasn't a cloud in the sky.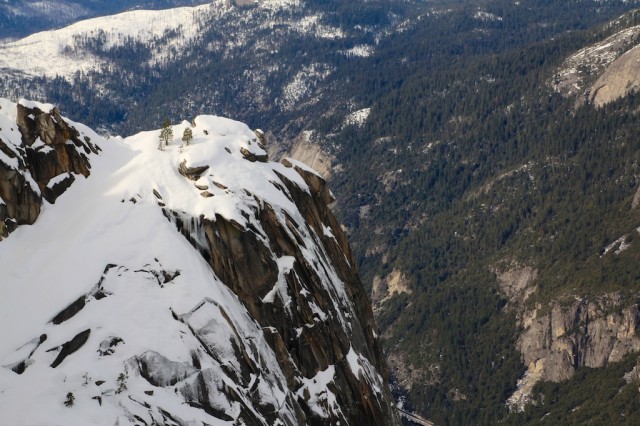 We sat in awe and ate our lunches before starting the long 3.5 miles of snowshoeing back. You can see how deep the snow was in the below picture.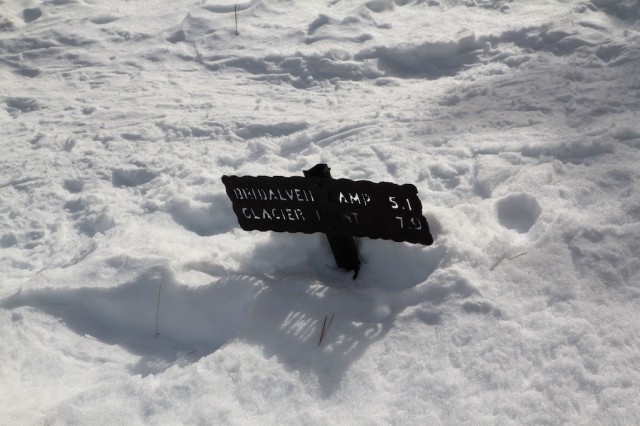 I would say there is about 700 feet of elevation gain, so while not a super hard hike, it is also not easy. If you are in decent shape, you should be fine though. Also, make sure to take the first bus up to Badger Pass in the morning, we only made it back about an hour earlier than the 4 o'clock bus (the last one that brings you back to the valley).
I would love to hear what you think in the comments if you have done any snowshoes or have any recommendations for me. Check out other Winter Yosemite adventures here.