Anchor Brewing Company in San Francisco
If you follow my blog, you know I love visiting places with unique California history. While California has a lot of historic breweries, Anchor Brewing Company has been high on my list for a long time. This brewery has been hard for me to check off as it is in San Francisco and often has a 6-month wait to schedule a tour during popular months. All that to say, I was finally able to check it out, and it was worth the wait!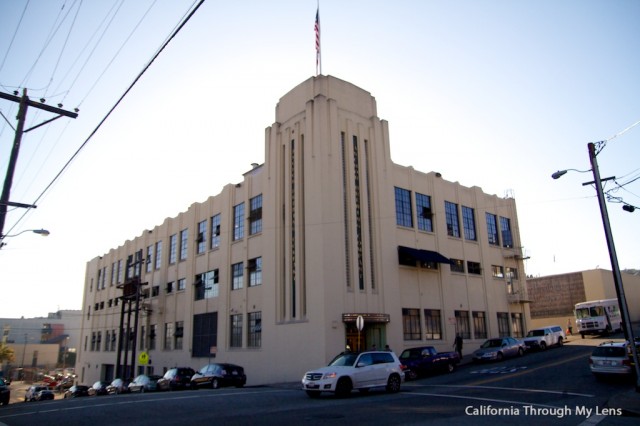 Details
Tour is free, but you need reservations, and you need to get them in advance.
Two tours a day, but plan about two hours for the tour and any samplings you do.
I wrote this in 2015, so some of the information may have changed.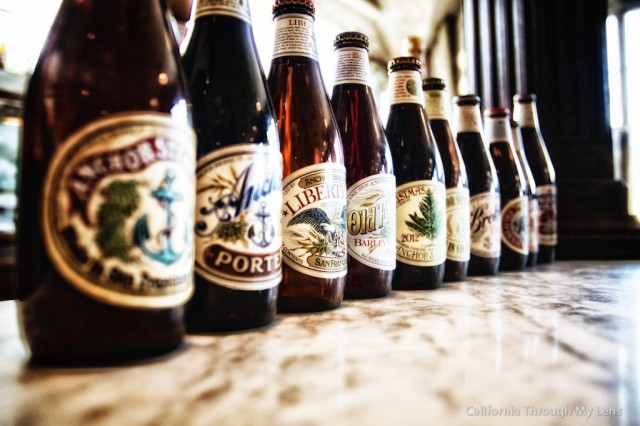 When we arrived at the brewery for our 10 AM tour, I was blown away by the size. It's crazy to see how much San Francisco real estate the brewery takes up. We checked in for the tour and waited in the impressive tap room for it to begin.
The Tap Room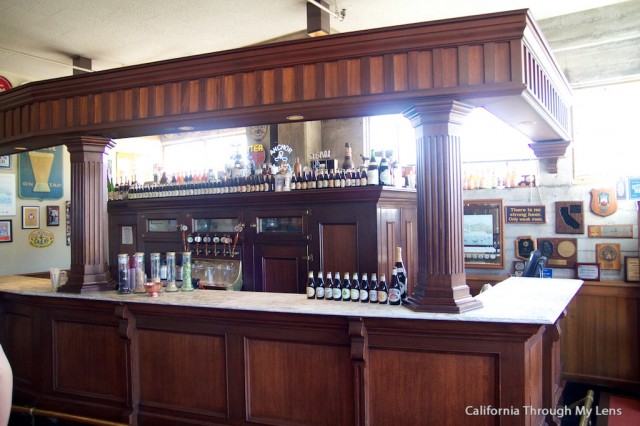 The taproom had a lot of fun memorabilia on the history of the company and was a very open and welcoming place to relax. We met our tour guide Bobby, who was great and headed into the brewery.
History
Read the full history on their site but here is a small synopsis:
Gottlieb Brekle bought an old beer-and-billiards saloon on Pacific Street near Russian Hill for $3,500, transforming it into the brewery that, twenty-five years later, would be renamed, Anchor. Prohibition effectively shut Anchor down in 1920. There may have been a few "activities" during Prohibition and the era of bootlegging. Still, there is no record of Anchor Brewery doing anything—legal or illegal—during this time, other than waiting with the rest of San Francisco for the return of Anchor Steam Beer.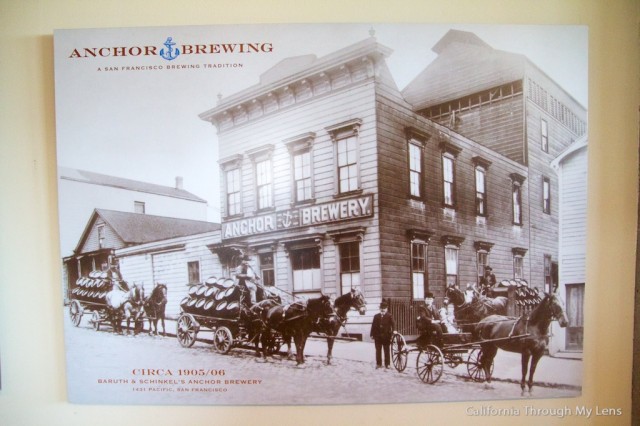 A young Stanford grad named Fritz Maytag learned that the makers of his favorite beer were soon to close their doors forever. Despite its primitive equipment and financial condition, Fritz rushed to buy 51% of the historic little San Francisco brewery —for a few thousand dollars—rescuing Anchor from imminent bankruptcy. After 45 years, Fritz Maytag, having inspired thousands of craft brewers, announces his retirement with the sale of Anchor Brewing to Keith Greggor and Tony Foglio. Anchor's new owners make plans to preserve and expand the iconic brand's operations and cement its position as a leader in craft brewing and artisan distilling.
The Tour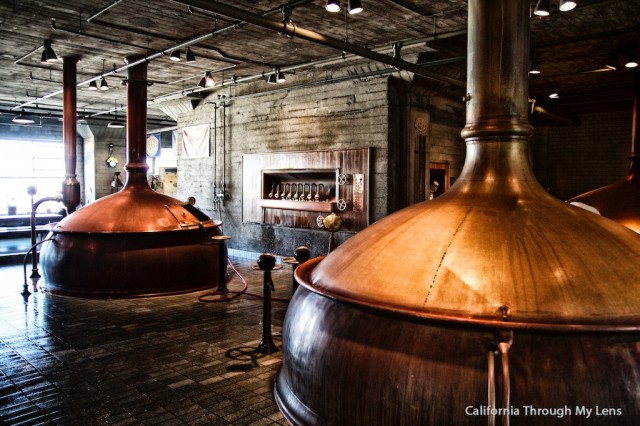 As soon as you start the tour, you are greeted with the three big copper vats that process the beer. These things are so awesome and the highlight of the tour as they are both beautiful and historic. When you see stuff about Anchor Brewing online, these vats are always what you see.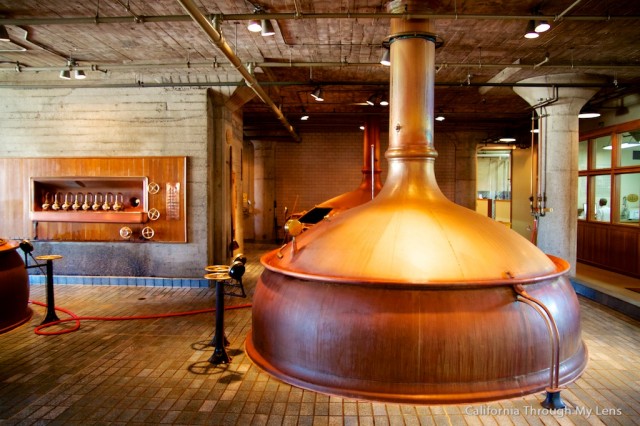 From there, you proceed to the massive pools of beer where the beer is fermenting, I believe. It's as big as a swimming pool, and there are four of them.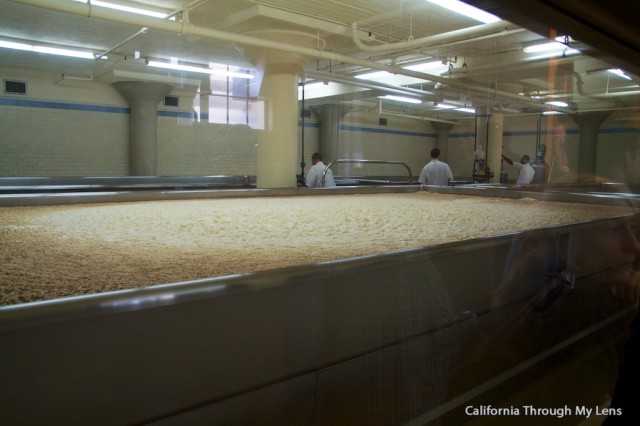 All along this tour, there are rooms with all sorts of different purposes from storing beer to cooling it down, and they appear to be notched out of the long hallway you walk down.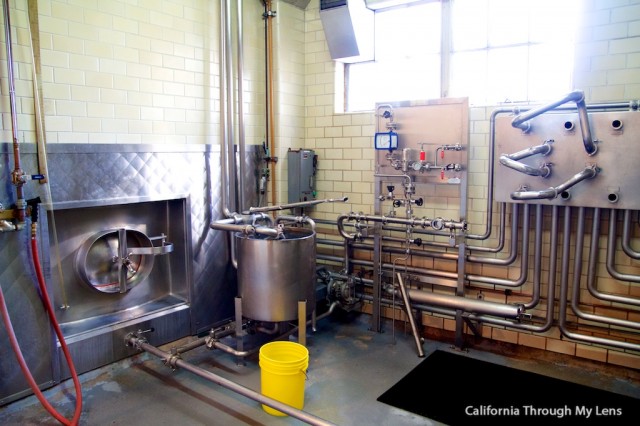 One of these rooms was the hops closet, which was a room full of hops. There were many different types of hops all laid out in this room like a farm.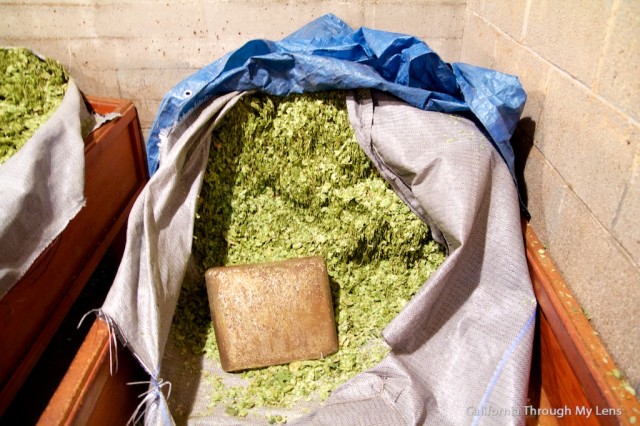 After that, we proceeded down into the chilling area where the beer sits, gets hopped, and gets the CO2 put back into it. Outside of the cooling zone, it was fun to see the crazy system of conveyor belts where the boxes of beer were moved around above your head, kind of like a scene from Willy Wonka and the Chocolate Factory.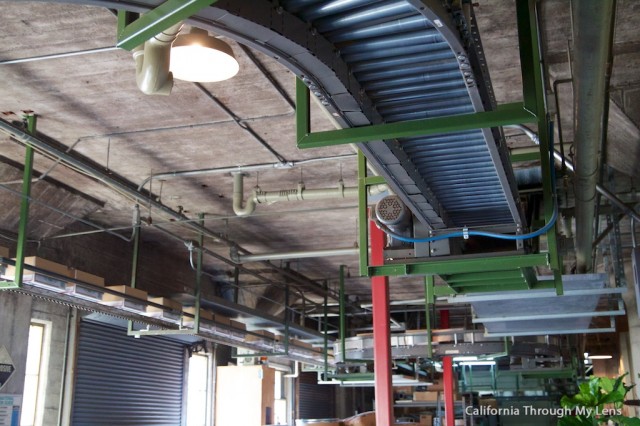 From there, we proceeded up to the bottling line, and that process was seriously amazing. It had bottle washing, filling, and label stamping all as fast as you can imagine. They process an insane amount of beer down here each day.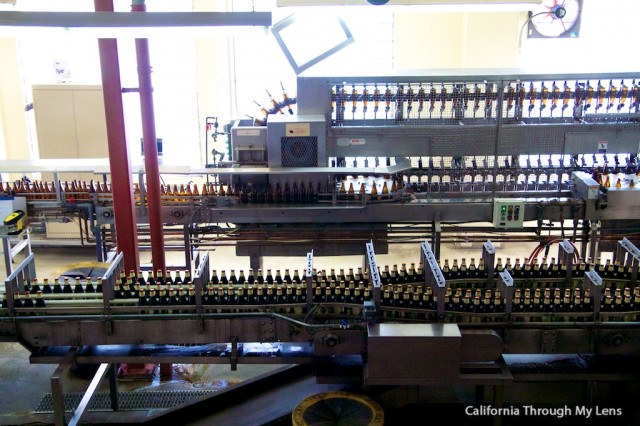 After that, the tour finishes, and you head back up to the taproom for the tasting.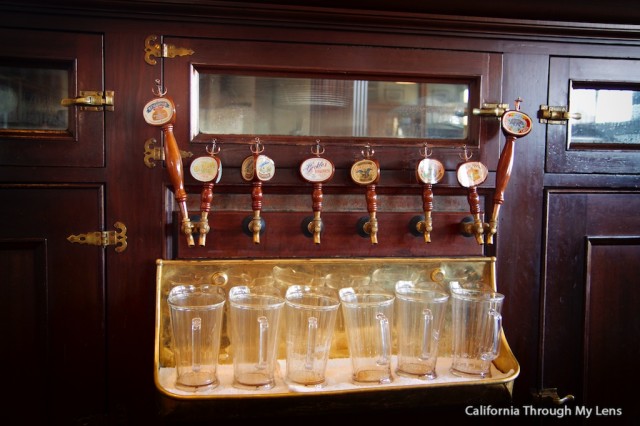 It is crazy how much beer you can taste for free here after the tour if that is your thing. They give everyone 4 oz pours of all 8 of their beers. It is a relaxed atmosphere where you can interact with the workers and just hang out and ask questions. They also have cheap merchandise, which is refreshing to see as so many breweries charge a crazy amount to buy any souvenirs.
All in all, Anchor Brewery is one of California's best. The people are fantastic, and the tour is historic and fun. I highly recommend it if you can get on a tour, and even if you do not drink beer, you will enjoy seeing this unique part of San Francisco history.