Zzyzx Road & Healing Center on Highway 15
On the road to Las Vegas on Highway 15, Zzyzx Road is a place that has undoubtedly sparked many road trip debates as to what the name stands for and what is located at the end of the road. I have been a few times, with the most recent being in 2017, and this historic spot continues to have new adventures each time I check it out. If you are interested in what sits at the end of Zzyzx Road, then read on or watch the video at the end of this post.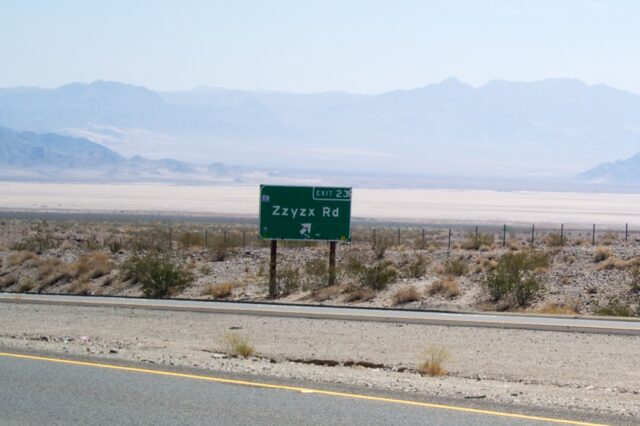 Details
5 miles off the road, at least a quarter-mile is dirt
Free parking
Feels very remote
History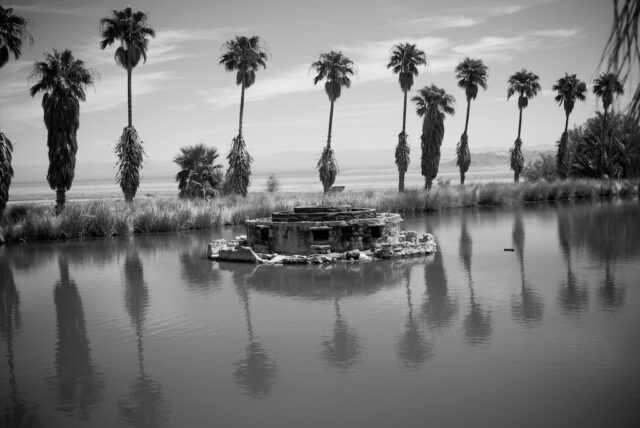 In 1944, Curtis Springer, a radio evangelist from Los Angeles, decided that he would reinvent the area formally known as Soda Springs by turning the mineral springs found there into the basis for a resort. After filing a mining claim with the government, he got permission to use the lands (under false pretenses) and called it Zzyzx because he wanted to have the last word in the dictionary.
He hired several workers to help him create his resort, developed an area for people to stay, and imported various types of plants to add to the atmosphere. From there, his resort took off and brought people from all over to try his fake medicines and experience the "relaxation and healing" that he provided. In the 1970s the government realized what he was doing on the land he claimed to have got for mining and kicked him and his followers out. Thus the area was taken over and eventually given to the CSU system, which runs it now as a desert research center.
Zzyzx Road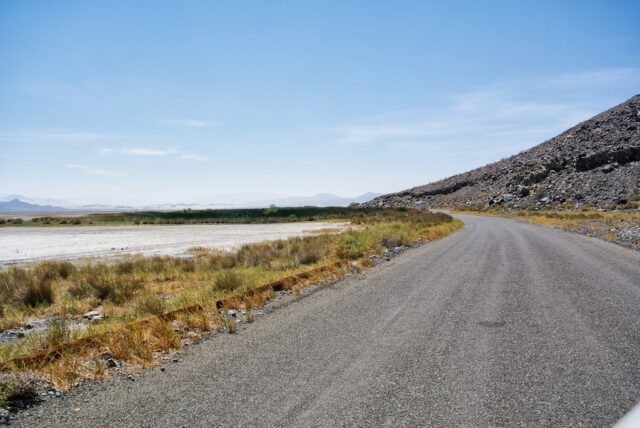 When you exit the freeway onto Zzyzx road, you will proceed south about 5 miles until you start to see the resort, located up against the massive salt flats. This road is paved for most of the way but does still have a small section that is dirt, so make sure to drive slow (I drove this in a Toyota Matrix with no problems).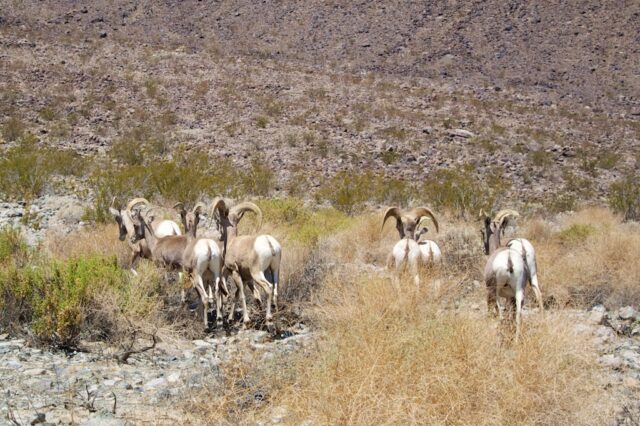 As I rounded the bend to the resort, I saw a group of bighorn sheep blocking my way. They bolted almost instantly, but it was quite a sight to see.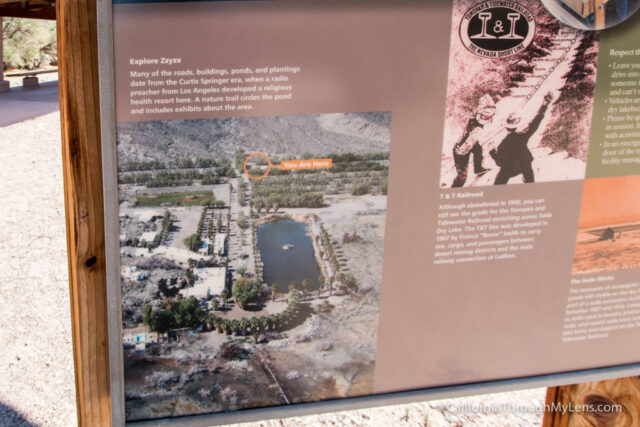 There is a dirt parking lot on your right-hand side, which you are directed by signs to park in. When you reach the parking lot, you will see an interpretive sign that tells you where you are and more about the history of the area.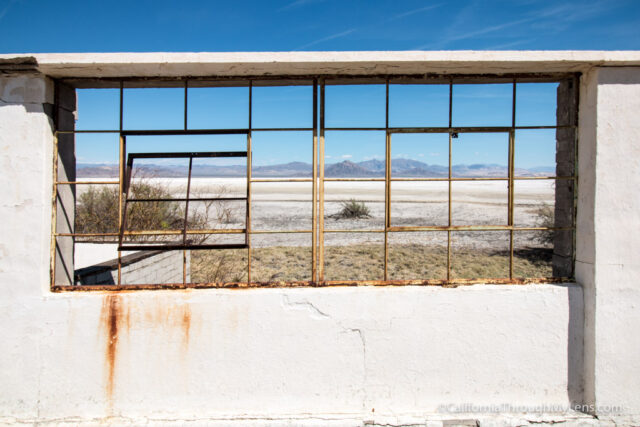 As I proceeded to walk around and explore what I immediately noticed was the crazy street names like "Boulevard of Dreams" and "Castle Way."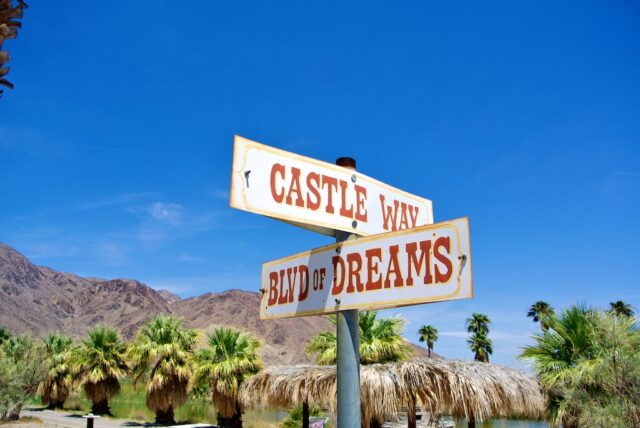 I saw some other cars but did not see any other people the entire time I was there.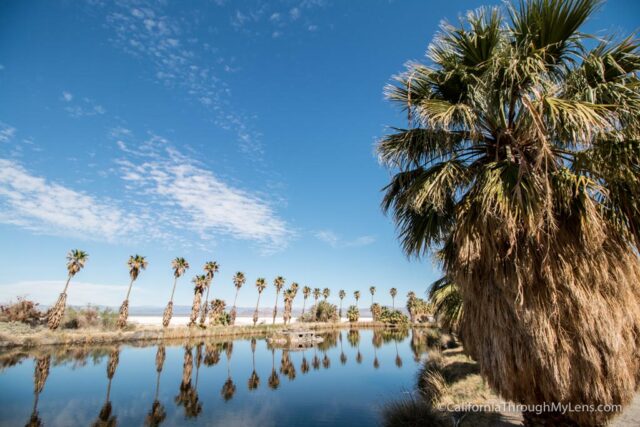 The first thing I went to see was the famous lake. If you look this place up online, all of the pictures will show this lake with its rock island in the middle. There is a short path that takes you around the lake, and that has information for you to read on the area.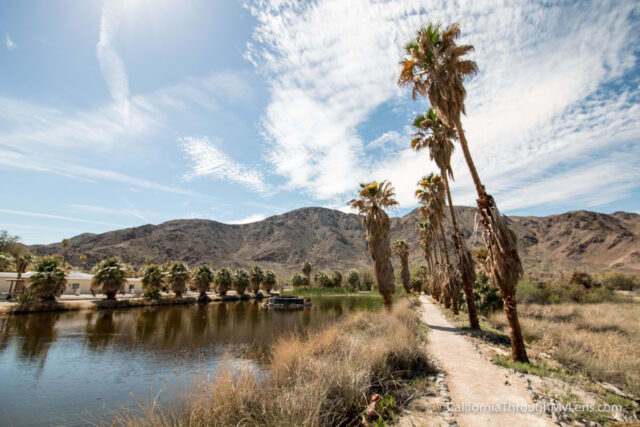 After that, I just walked around and explored, with many of the places being closed up and not accessible. Here are some of my favorite pictures.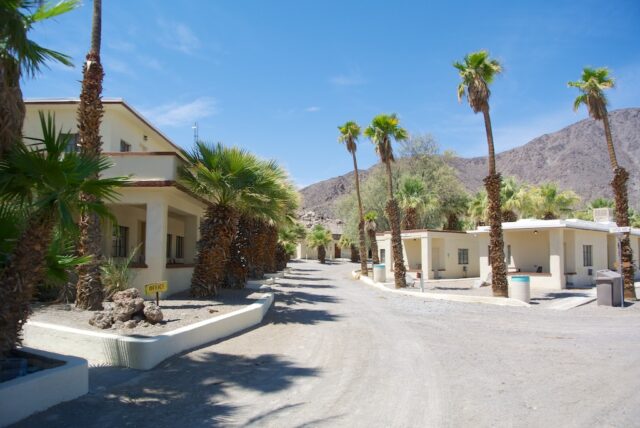 My favorite shot by far was this one of the old swing set, just looking very post-apocalyptic.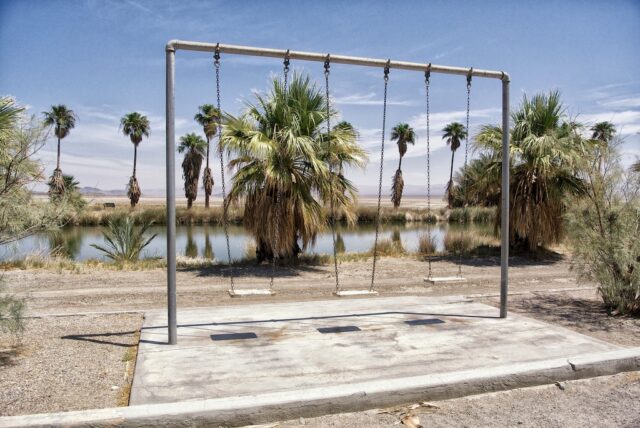 When I returned in 2017, it was much more lively than the first visit. There were three or four other cars in the parking lot, people walking around, and even people that looked like they may be renting a room here or something.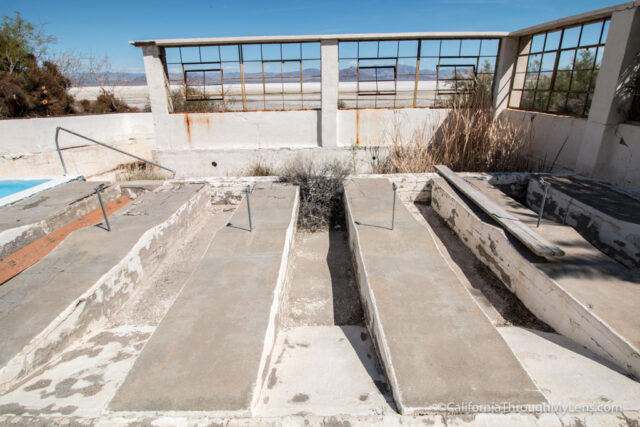 I took the opportunity to visit the old bathhouse that is still on the property and that I missed the last time I was there.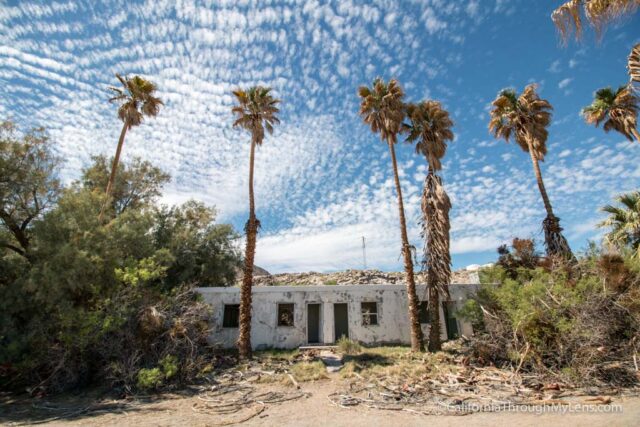 Also, there are a few abandoned old buildings on the trail out from the bathhouse, that would be pretty creepy to see by yourself. Like I said though, there were a bunch of people here this time.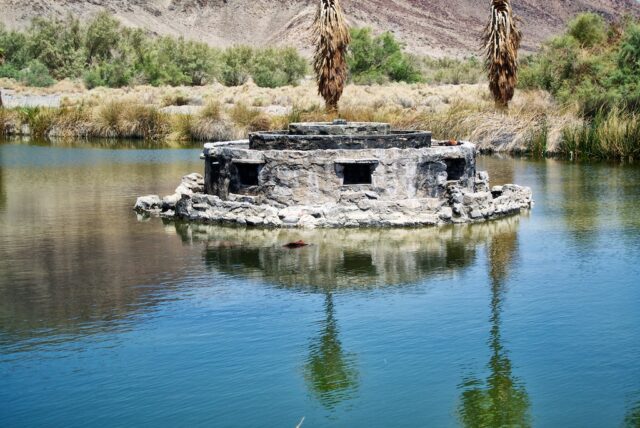 Video
Here is a video I made of the spot in 2017.
All in all, it was an interesting place to explore, and I am glad I got to check it out. If you are into things with strange histories, then this stop on the way to Vegas is a good one. I would love to hear if others are as crazy as me in the comments.