Korean Bell of Friendship
The Korean Bell of Friendship, located in the city of San Pedro, west of Long Beach, is a beautiful and unique structure that celebrates the friendship between the Republic of Korea and the American people. It is located in Angels Gate Park and is set out in the middle of a grassy field that overlooks the ocean.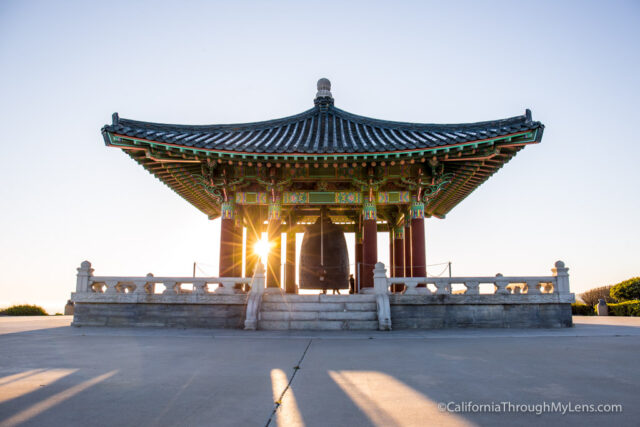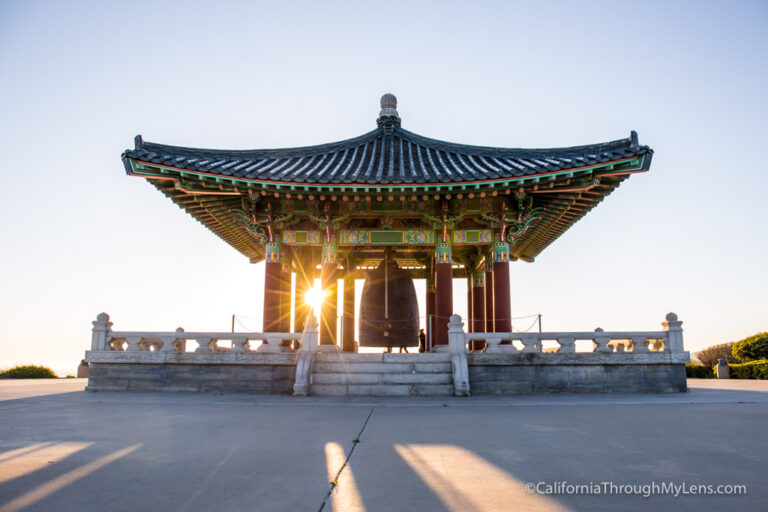 The bell itself was presented by the Republic of Korea to America to celebrate the bicentennial of the US in 1976, and it was declared a Los Angeles Historic Monument in 1978.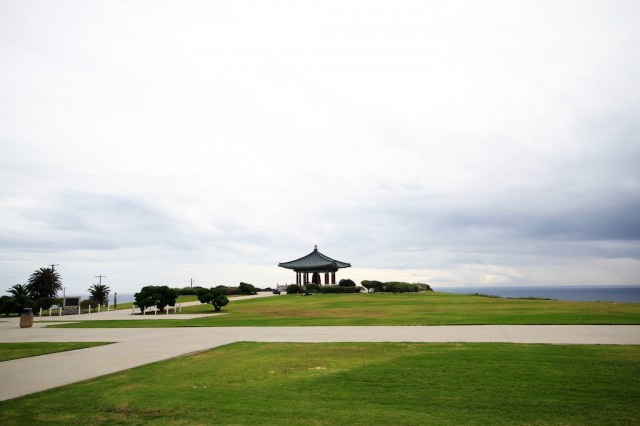 The design of the Friendship Bell is modeled after the Divine Bell of King Seongdeok, cast in 771 for Bongdeok Temple and now located at the National Museum of Gyeongju. Both bells are among the largest in the world.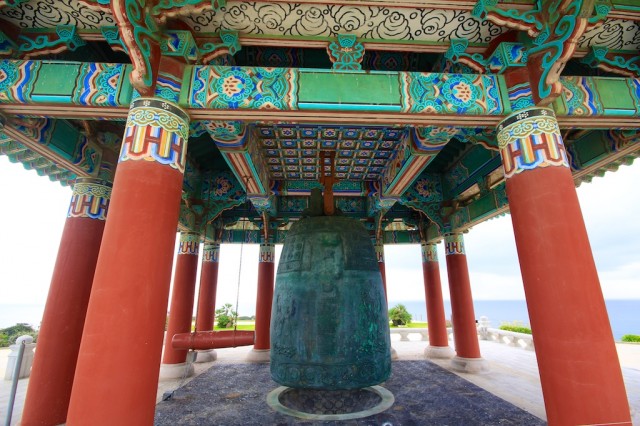 The first thing that stuck out to me was the size of the bell and the structure that it was in. I had no idea it was as big as it is. It has a diameter of 7½ feet, an average thickness of 8 inches, and a height of 12 feet. The bell is made of over 17 tons of copper and tin, with gold, nickel, lead, and phosphorus added to the alloy for tone quality.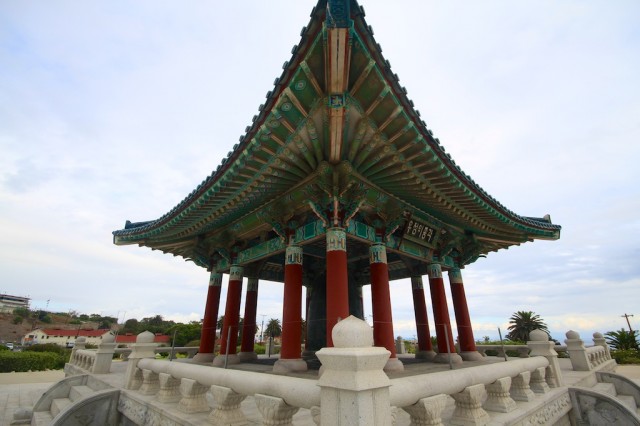 The bell has a large wooden log that hangs next to it and is used on the five times a year it rings. These days are New Year's Eve, Korean American Day (January 13), Independence Day (Fourth of July), Korean Liberation Day (August 15), and every September in celebration of Constitution Week.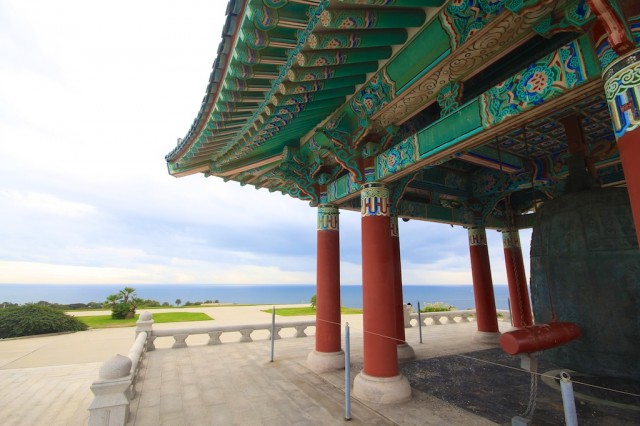 The structure that the bell hangs in was made over a period of ten months and is designed in the traditional style of the country. It is gorgeous and intricate, which goes to show the ten months were not spent in vain. The roof is supported by twelve columns representing the Korean zodiac, each column guarded by a carved animal.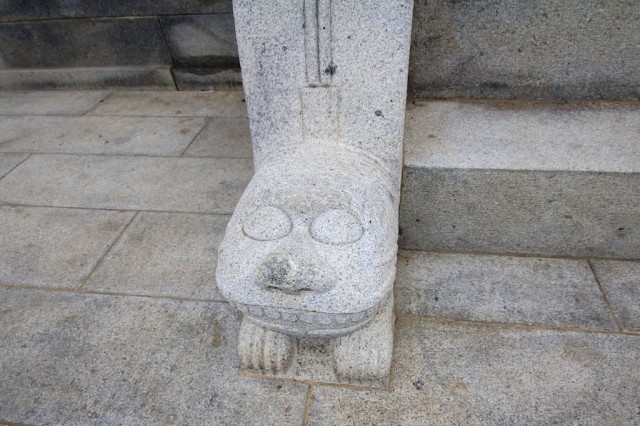 While not something I would go just to San Pedro to see, it is a good stop if you are in the area. It has such a beautiful location and is a fantastic work of art, with history that goes with it. I enjoyed my time here, and I am sure I will stop by again if I am in the area.