Port of Los Angeles Attractions: Restaurants, Lighthouses, Harbor Tours & Aquariums
Comprised of over 43 miles of waterfront, across the harbor from Long Beach, the Port of Los Angeles is one of the country's busiest ports. While most of it is not accessible to the public, they are working to make the port a destination that people will want to come to visit. I got a chance to explore it, and I put together a list of my favorite spots that will allow you to spend a day in this historic port. Here are all the recommendations, be sure to leave yours in the comments.
Water Activities
Harbor Boat Tour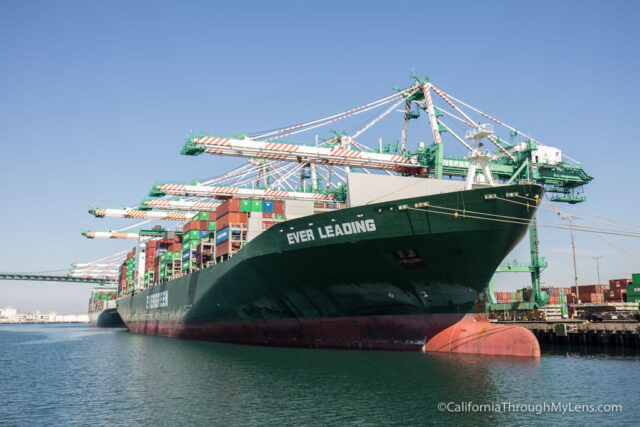 Of course, no trip to the Port of LA would be complete without actually seeing it from the water. Harbor tours are prevalent in most of the coastal cities, but the Port of LA harbor tour was one of the better ones I have done. It was amazing to get out on the water and see these massive container boats, learn about the history and even see the Angels Gate Lighthouse. The tour I went on left from Ports O' Call Village, was $12 and took about an hour. Read more about it here.
Cabrillo Aquarium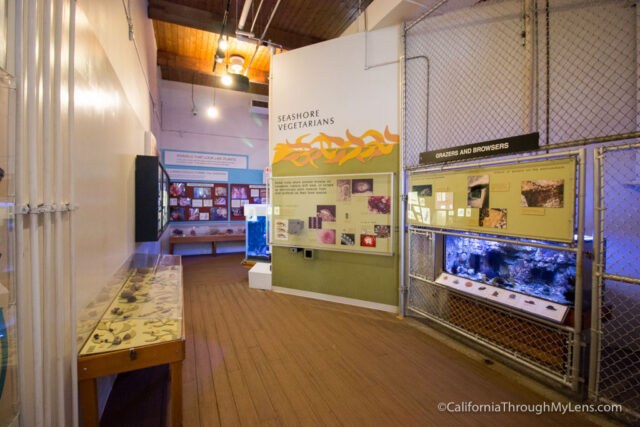 Another way to experience the water is to go to the Cabrillo Aquarium. While this is a small aquarium, it packs a big punch. The building houses lots of fun and unique exhibits featuring sea life from the area as well as sea life from around the world. I was shocked to see a fish that had been preserved from 1,000 feet below the ocean. It looked like a monster and was not something that I had seen before. It is a $5 suggested donation, which is worth it for this fun spot. Read more about it here.
Cabrillo Tide Pools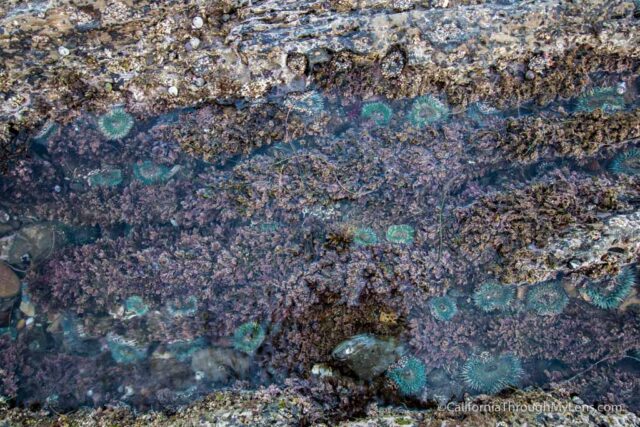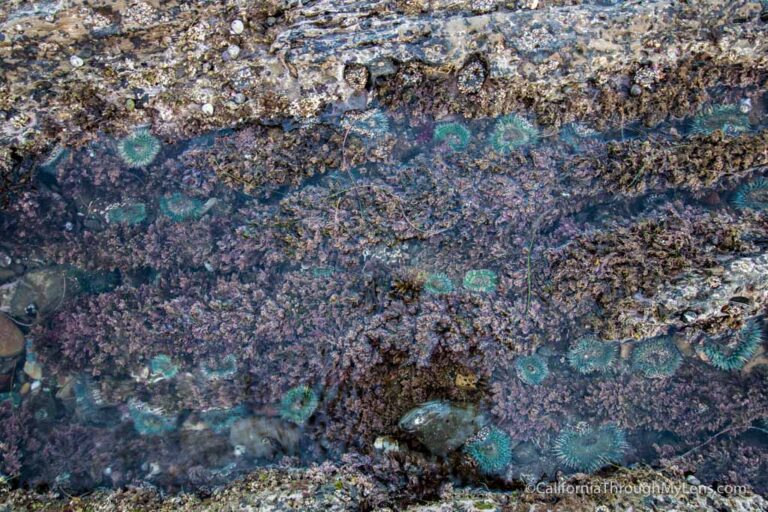 While you are at the aquarium, be sure to head over to Cabrillo Beach and explore the tide pools there. Low tide is the best time to go to see the most stuff, but you can pretty much always see a plethora of sea anemones when you go.
Lighthouses
There are two lighthouses in the area, one that is easily accessible and one that isn't.
Point Fermin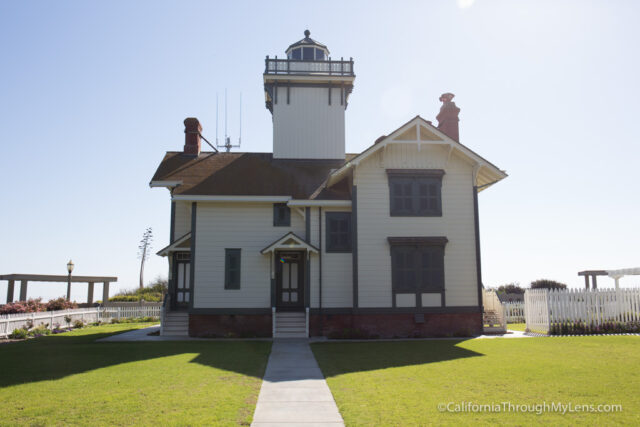 Point Fermin Lighthouse is located right in the middle of the Point Fermin Park. The lighthouse looks more like an old Victorian house than a traditional lighthouse; it is from the early 1900s, and it is fun to see. You can tour the lighthouse for $5, but you cannot take pictures inside. This park is also an excellent spot for sunset as well.
Angel's Gate Lighthouse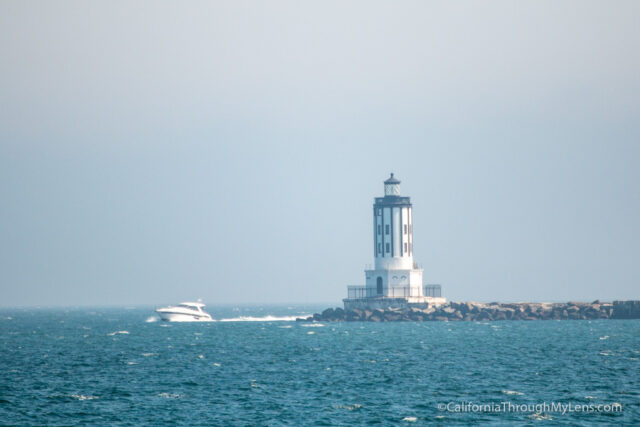 Angel's Gate Lighthouse is not open to the public, mainly because it is located at the end of a two mile jetty in the breakwater. You can see the lighthouse via boat, which is why a harbor tour is fun if you like lighthouses. Also, you can sign up at the Cabrillo Bathhouse to be notified of their annual tours, which are expensive, but will take you out there via water taxi.
Food
While the area is continuing to expand and bring in more dining options, there are still a couple of places that I love.
San Pedro Fish Market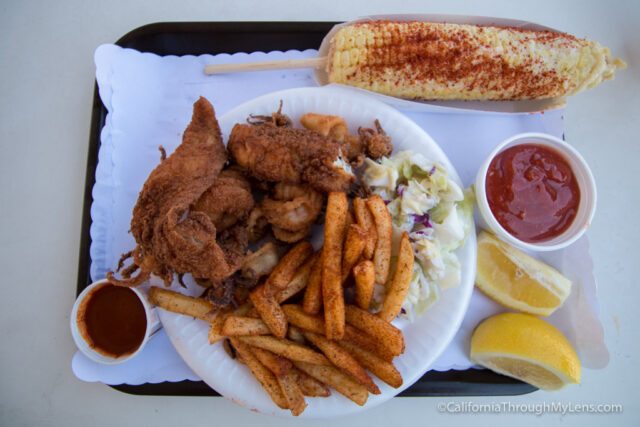 This is easily my favorite spot in the Port of Los Angeles as the fish here is fresh, and the preparation is impressive. If you have a group, then opt for the tray, which is a collection of all the seafood they have, grilled up with vegetables, and dumped on a big plate. You can take it outside and eat at a table on the water to complete your experience. You can also just keep it simple and order the combo plate and chips, which you can see above. It is an excellent way to get a taste of what they offer as well.
Chowder Barge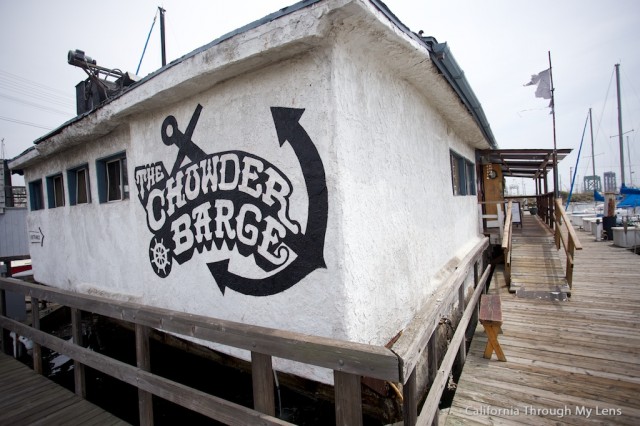 Located right in the middle of the harbor, the Chowder Barge is a floating restaurant that you can walk up to, and that serves fantastic, fresh seafood. It is one of those places where you will see local workers having lunch, and it is easy to see why with their good prices and ample portions. I recommend the clam chowder, which is hard to beat. Read more about it here.
Museums
USS Iowa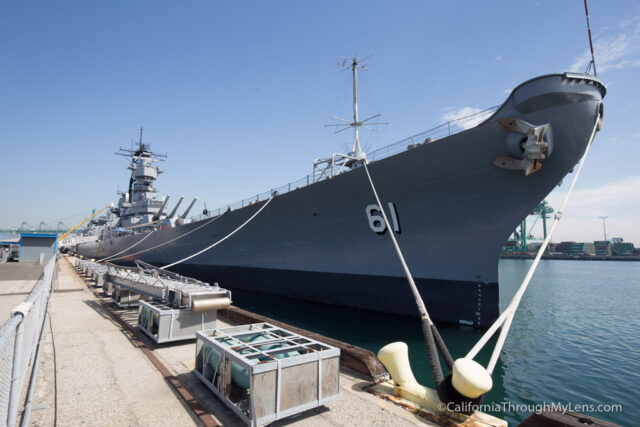 The USS Iowa is the most popular attraction in this area as it is a full battleship that you can tour. This boat is still battle ready and would only need to be fueled up and loaded with ammunition to go out and serve again. It is a great place to explore, and it gives you a better understanding of how these marvels of machinery work.
LA Maritime Museum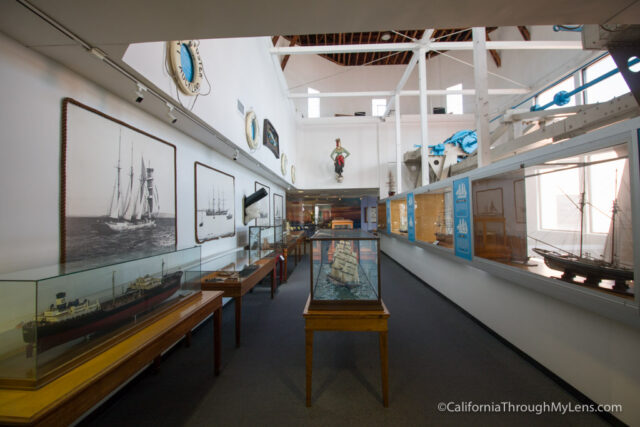 I have always been a fan of the ocean, and so I usually try to explore the maritime museums when I get a chance to (check out the one in Santa Barbara). This museum focuses more on models of the ships, which I was not as interested in, but it is still a fun stop. They have an old lighthouse lens and lots of historic diving helmets, which were the standouts to me. It is a $5 suggested donation, making it an easy recommendation. Read more about it here.
Other Attractions
Korean Friendship Bell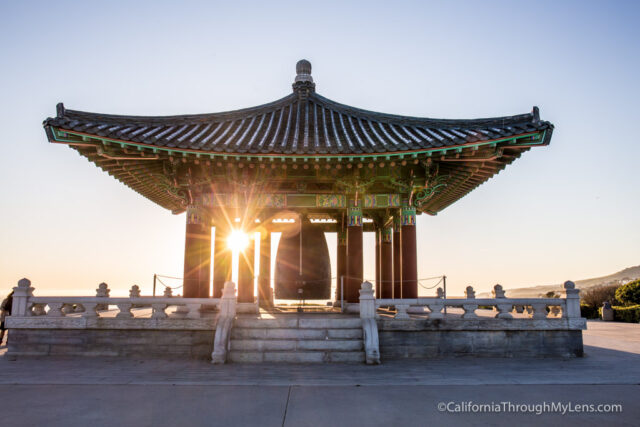 The Angel's Gate Park is home to the Korean Friendship Bell, which was given to the United States by South Korea. It is a beautiful structure right in the middle of a lovely park with great views. I like going here at sunset when you can see the light rays around the bell. Read more about it here.
Fountain Show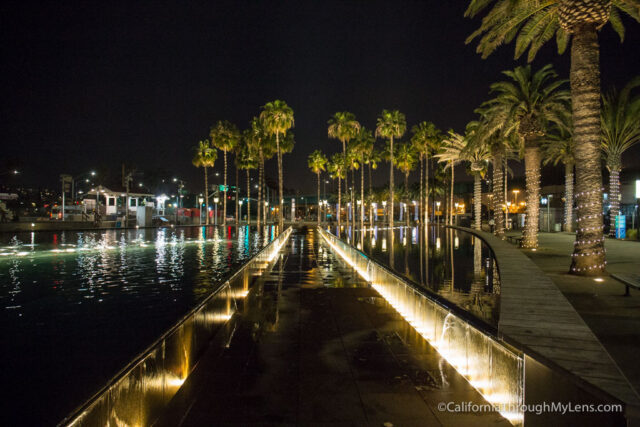 As part of a revitalization that is happening in the Port of LA, these fountains were installed in the last decade and are like a smaller version of the famous ones at the Bellagio in Las Vegas. They dance to one song every 30 minutes, and it is fun for the whole family to check out.  You can also get some pretty impressive views of the Vincent Thomas Bridge from here as well.
Vincent Thomas Bridge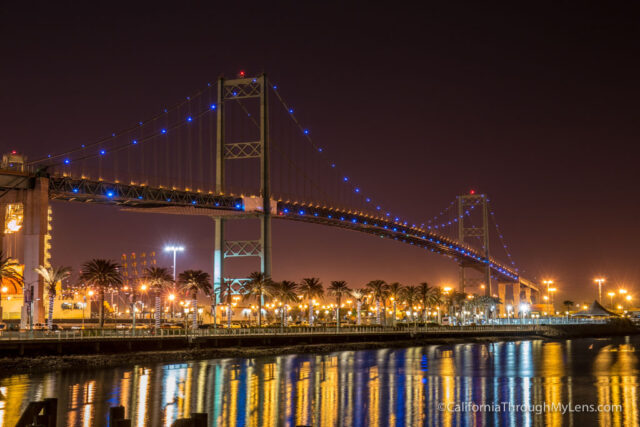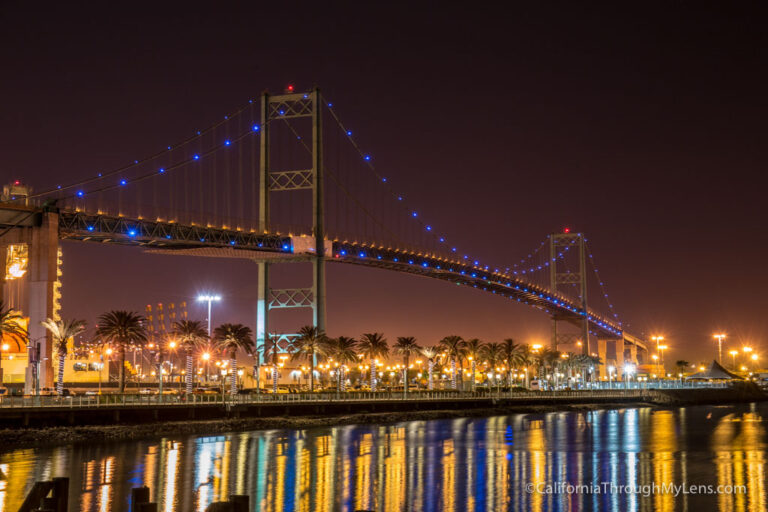 The Vincent Thomas Bridge was built in 1938 and it is one of the longest suspension bridges in California. While you can't walk across it, you can see it from the park with the fountains, from the harbor tour, or simply by driving across it. I love bridges, so this is a natural choice for me.
Vlog on Port of Los Angeles
If you want to see a vlog I made on the Port of Los Angeles, check it out here.
As you can see, the Port of Los Angeles has a lot of fun spots, providing a full day of adventure for the whole family. I enjoyed my time in the area a lot more then I anticipated, and I hope you do the same. Let me know if I left off one of your favorite spots in the comments.