Cabrillo Aquarium: A Fun Family Friendly Aquarium in San Pedro
Right on the water in the Port of Los Angeles, the Cabrillo Aquarium is an excellent spot for the whole family to explore. Of course, young children will probably like it the most, but I found it to be a great aquarium as an adult as well. There was a lot to see in the small area, and here is all the information so you can check it out.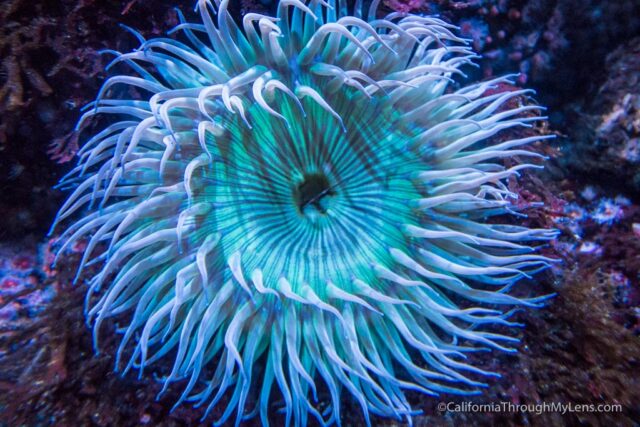 Details
Cost: $5 suggested donation
Hours: Generally Noon – 5 PM but closed Mondays
Location: 3720 Stephen M White Dr, San Pedro, CA 90731
This information was from my trip in 2017
Getting There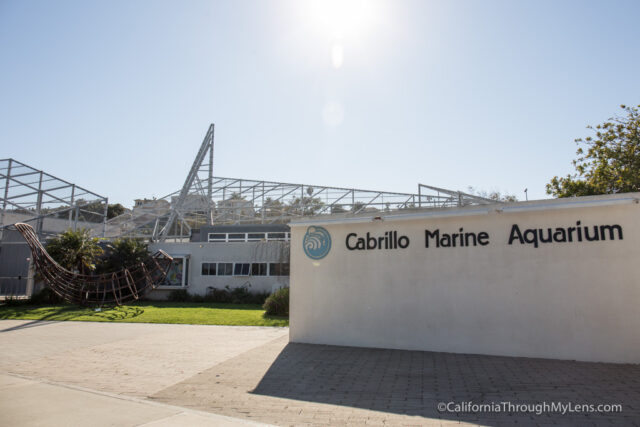 From the Vincent Thomas Bridge, you will head south on Harbor Blvd before turning right on 22nd St. From here turn left on Pacific Ave, then left on Stephan M White Dr, which will take you into the beach parking area. Head left in the parking lot, and you will see the aquarium. Parking is a dollar an hour in all spots.
The Aquarium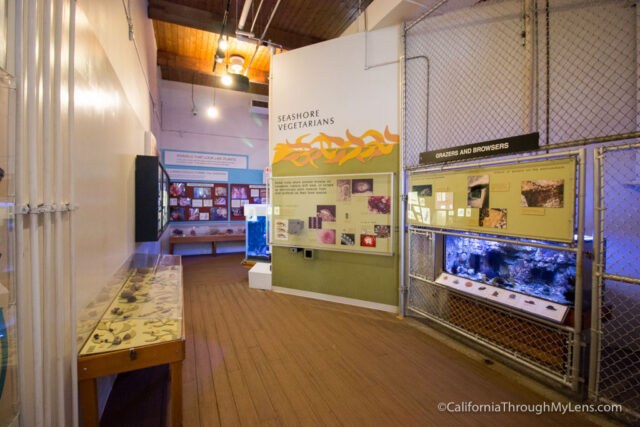 The aquarium is comprised of three main sections and an auditorium. I went into the exhibit hall first, which is the most impressive building.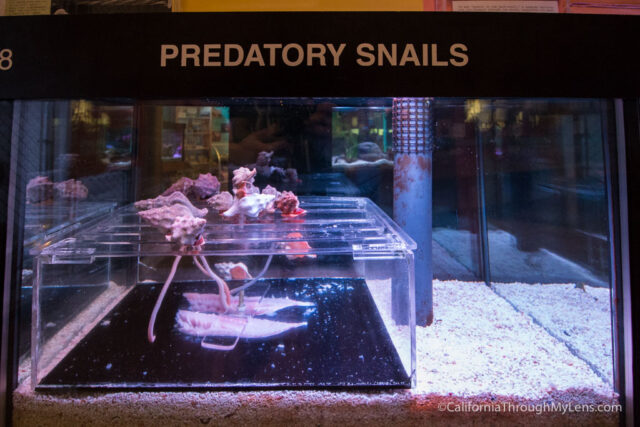 This structure had over 36 different exhibits featuring all sorts of fish and other sea creatures. Here are some of the highlights.
Kelp Forest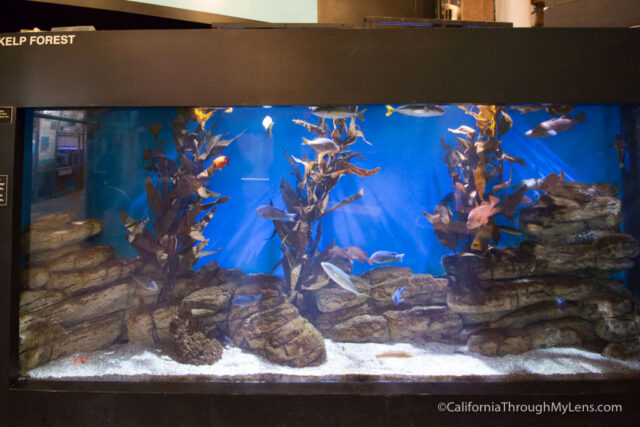 The kelp forest section held dozens of fish and was one of the largest aquariums in the exhibit hall.
Rocky Shores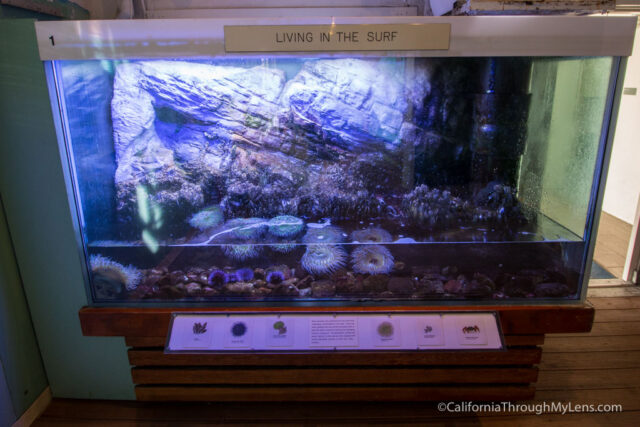 This exhibit showed how waves interact with sea life like anemones, and it featured waves actually entering the tank.
The Jellyfish Tank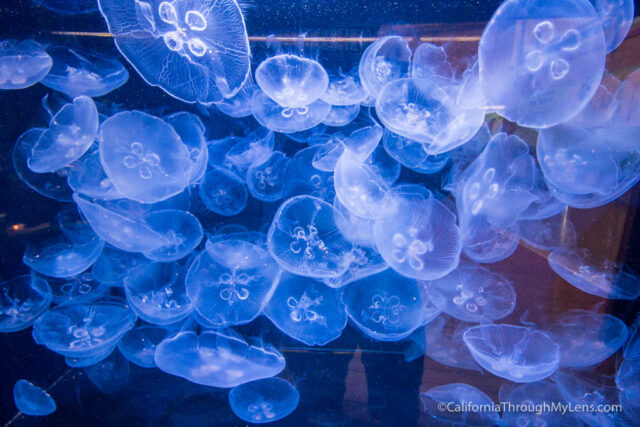 The jellyfish tank is always one of the most impressive areas of any aquarium, and it was here as well. It's fun to see these crazy life forms swimming around in the dark water.
The Deep Sea Fish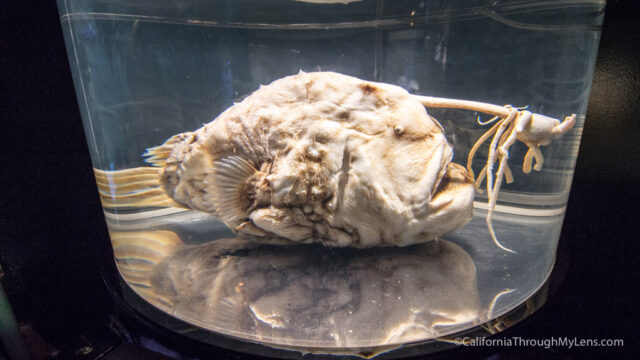 This was the highlight to me; this fish was from 1,000 feet deep and had been brought up and preserved. It looked like a monster, and it was crazy to see.
Seabirds
There was an area with lots of information on seabirds. The highlight was a stuffed pelican displayed with its beak open, showing how big its mouth is.
Whales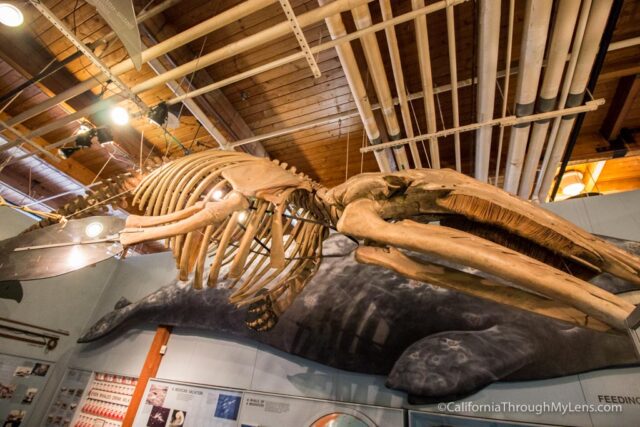 This section had a full whale skeleton, and it is crazy how gigantic those animals are.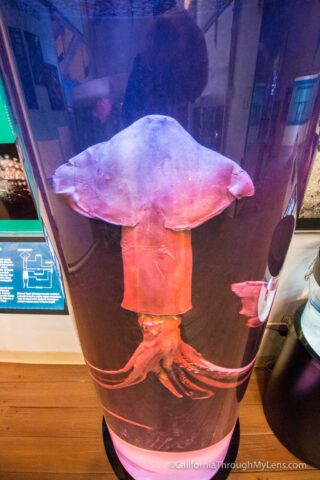 There is a tide pool touch tank in the aquarium, but be sure to check the times for that as it is not always open.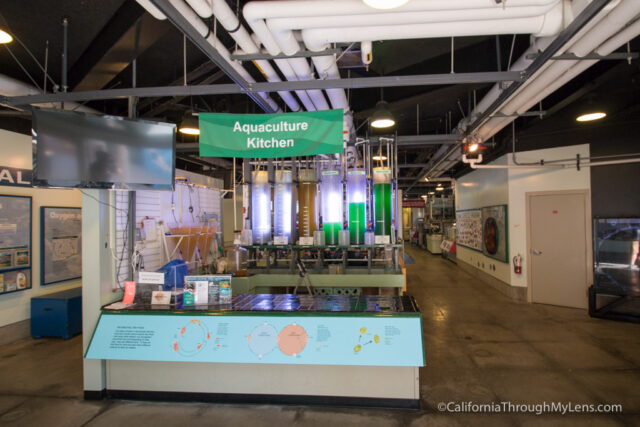 From here, you can head over to the aquatic nursery, which is another building that showcases what they are doing to preserve the local species and help them thrive. I had to rush through this area as it was closing time, but it would be cool to spend some time exploring.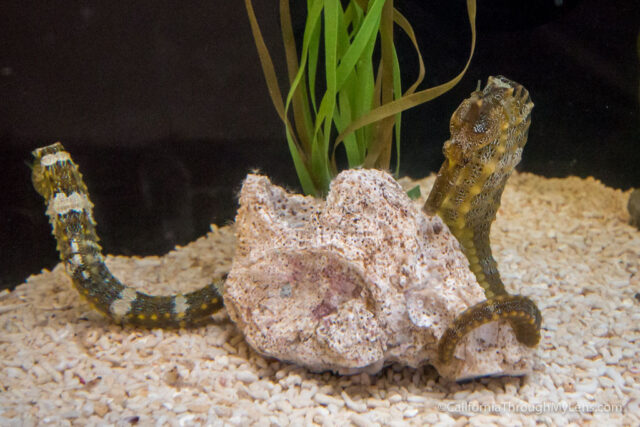 The last building was the exploration center, and this building was designed for children. It was a fun spot to see as it was more interactive than the other areas, with a tank you could crawl under and sea creatures you could see up close.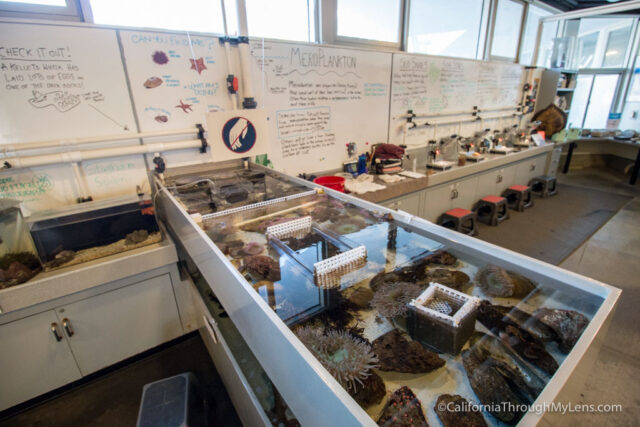 Be sure to also head to the Cabrillo tidepools when you are here as well, which are a short walk from the beach.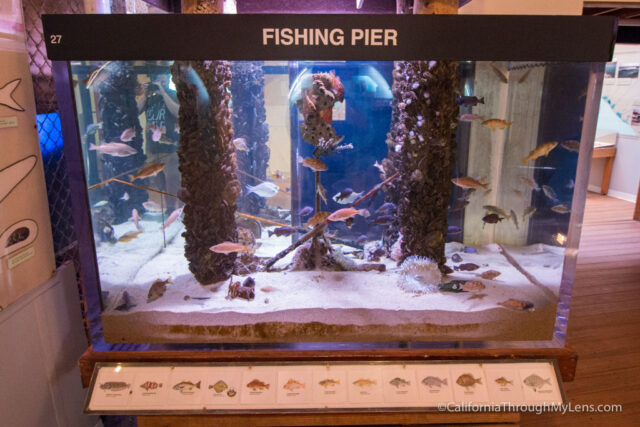 As you can see, this is a great spot to explore for kids in the Port of LA. You can find more of my recommendations on the area here.