Grand Central Market: Where to Eat, Drink & Park in Downtown LA
Downtown LA is a spot that has been experiencing a massive revival over the last few decades. One of the places this is most evident is at Grand Central Market, Downtown LA's 100-year-old staple. This market has dozens of food vendors with some of the area's most popular restaurants. On the weekend, you should be prepared to wait over an hour to try places like EggSlut. However, even the crowds and the lines can't take away from the fun open-air building, and I highly recommend you give some of the new food vendors a try. Here is all the information.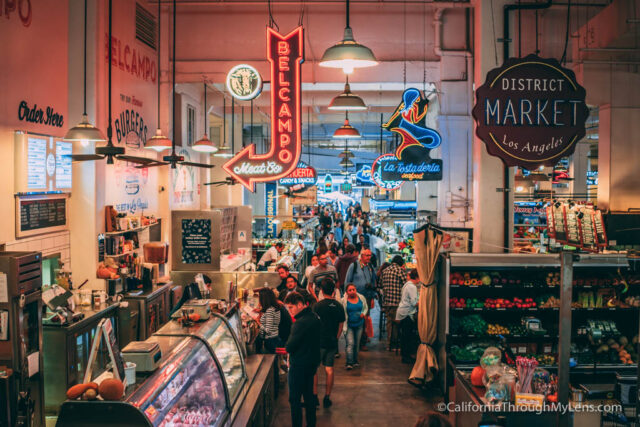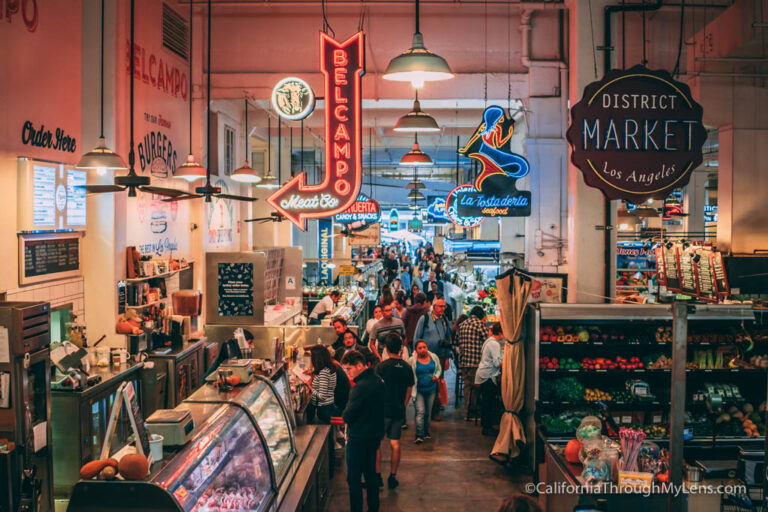 Details
Open seven days a week from 8 AM – 10 PM
Location: 317 S. Broadway, Los Angeles, CA 90013
This information is from my visit in 2017
Read all about my favorite Downtown LA spots here
Getting There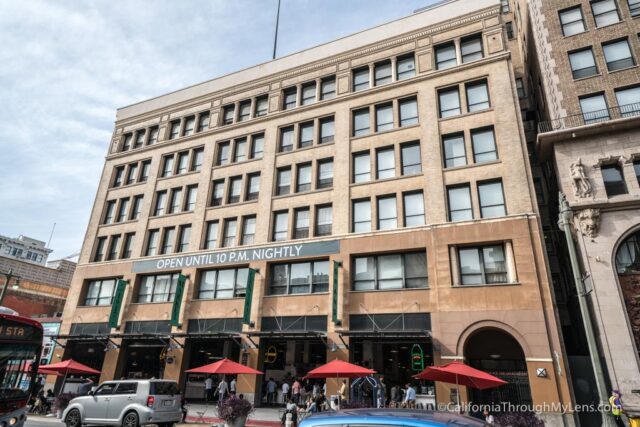 From the 101 Freeway heading north, you will want to get off on exit 2B towards Alameda St / Union Station. From there you will turn left on North Broadway, and the market is about a half-mile down on the right. It is easier to get here with ride-sharing apps or public transportation though, if you live in LA.
Parking
Grand Central Market is located in the heart of Downtown LA, and because of that, parking is usually pricey. There are quite a few lots around the market, but most range from $3 for 20 minutes to $15 for the day. I have found the best to be around $10 for the day if I am planning on walking around downtown a little bit.
Grand Central Market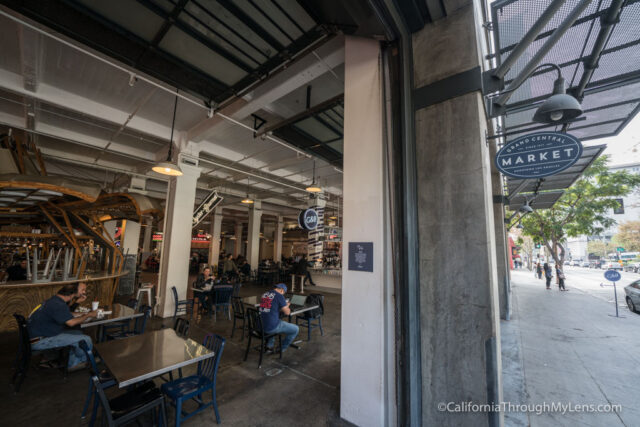 The building that houses the market is a large open-air building with two levels. The upper level, closer to Hill St, has mostly drinks with Golden Road Brewery and G & B Coffee.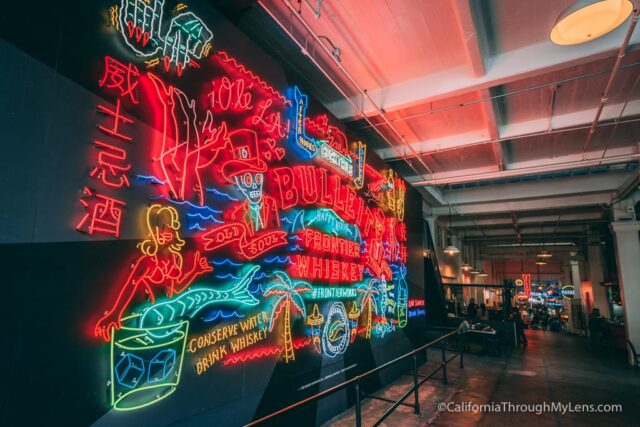 This is also where the famous Instagram neon wall is that was made by Bulleit Whiskey.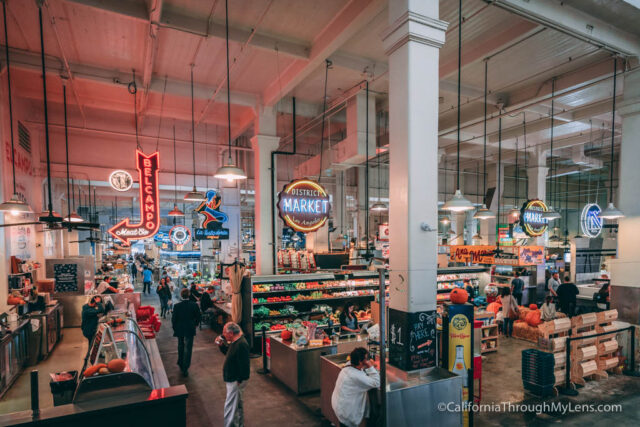 Heading down the stairs will take you to the central part of the market. This is where all of the food is, and there are three rows you can walk up and down before making your decision.
Where to Eat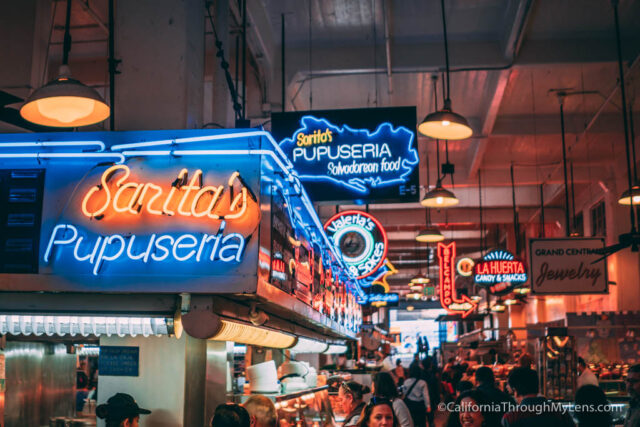 I have by no means tried everything here, and I would love to hear your recommendations below, but here are a few of my favorite spots. These recommendations are from my last visit in 2019, so some of these spots may have changed.
Wexler's Deli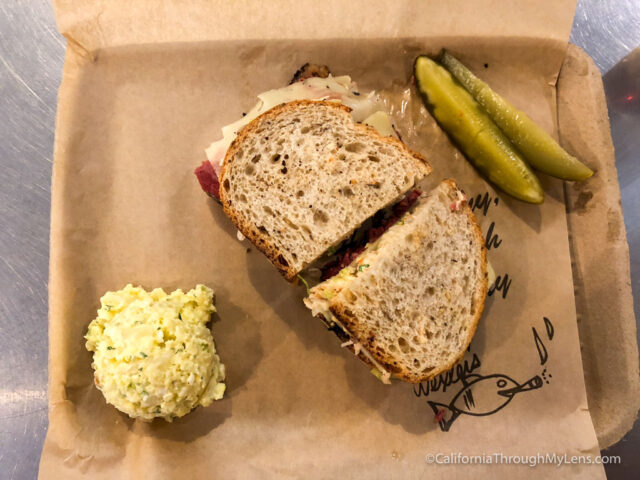 If you are looking for a good Pastrami sandwich in Los Angeles, then look no further then Wexler's. This small deli in the middle of the market has some of the best pastrami in the city. I recommend the MacArthur Park Sandwich, which adds coleslaw, cheese, and Russian dressing onto the generous portion of pastrami.
EggSlut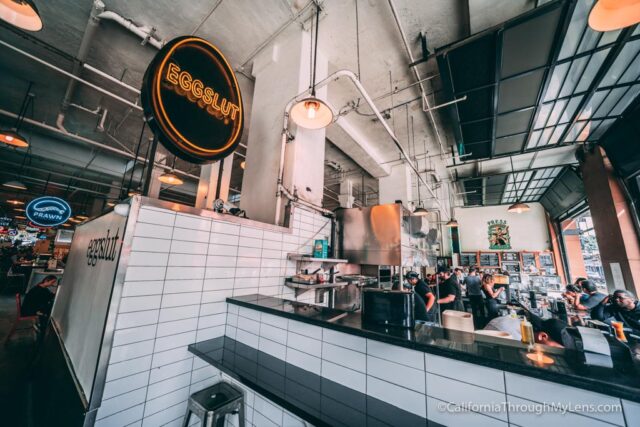 EggSlut is the most popular restaurant in the market, hands down. There is pretty much always a line, and people often wait an hour to try it. I went on a weekday once and was able to order without waiting and can say it was pretty good. I recommend the "slut," which is a coddled egg cooked in a jar over a potato puree that you can spoon it over the provided baguettes.
Ramen Hood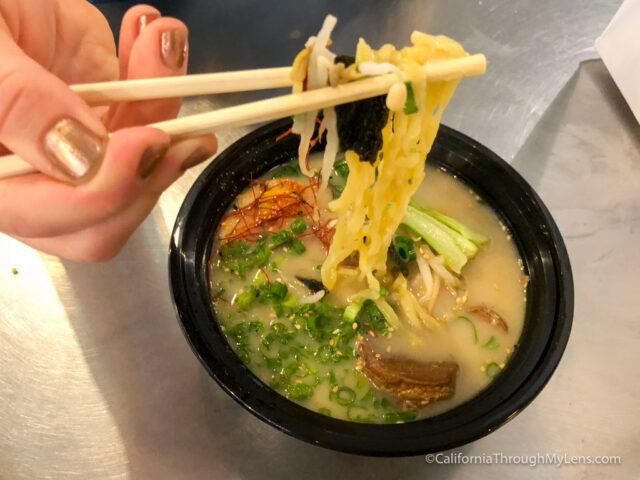 I love ramen, so I was cautiously optimistic when I tried Ramen Hood. While it is no Diakokuya, the vegan-friendly ramen they make here is surprisingly good. My wife especially enjoyed it since she is a vegetarian, but as a meat-eater myself, I enjoyed the unique take on ramen as well.
PBJ.LA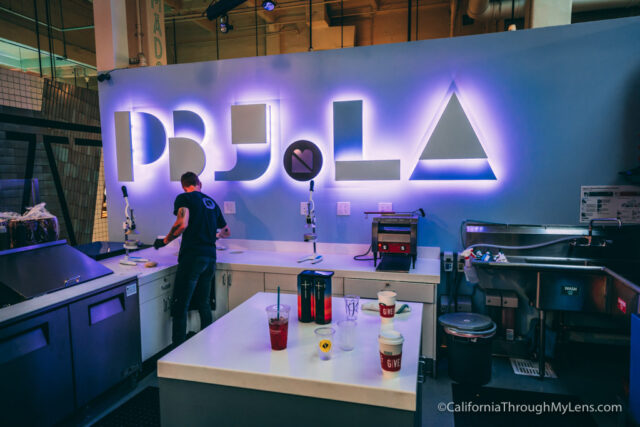 As one of the newest entries into the Grand Central Market, PBJ.LA does one thing, make peanut butter and jelly sandwiches. They have some entertaining takes on the famous sandwich though, including the most popular called the Red Eye and which features espresso peanut butter with dark chocolate raspberry jam. Plus, they even cut off the crust for you.
Sticky Rice
It's hard to beat some good Thai food, and luckily Sticky Rice does that well. The best dish here is probably the panang, but even if you are looking for Thai staples like Pad Thai, you can't go wrong with the offerings here.
McConnell's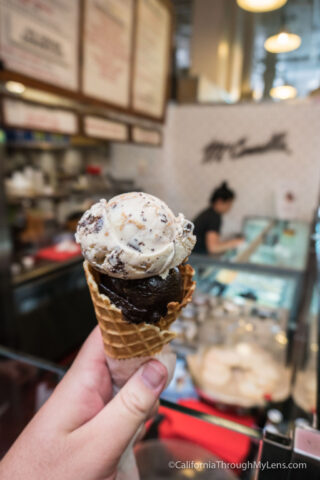 My last recommendation in Grand Central Market is McConnell's Ice Cream. McConnells is a place I fell in love with when I had it for the first time in Santa Barbara. I still make it a point to stop there when I go on a road trip up the coast as well. It's nice to have a closer shop to get my fix at though. I recommend the churros ice cream of any of the coffee flavors.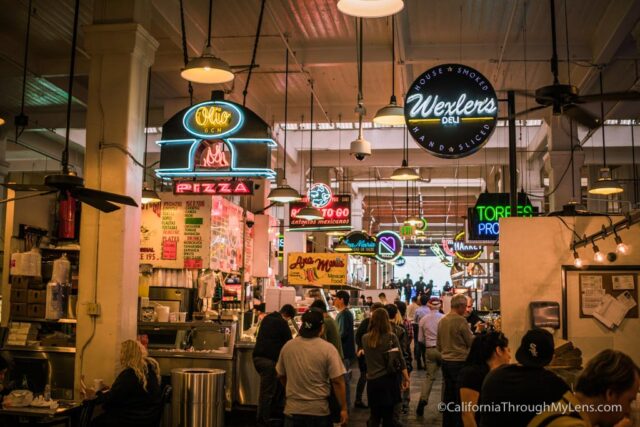 So there you have it, my recommendations for where to eat in Grand Central Market. I would love to know what you think I left off in the comments.