Slaters 50/50: Most Eclectic Hamburgers You Will Ever Eat
Slater's 50 / 50 has come highly recommended to me by at least half a dozen people. It was a small local establishment (it is now a chain with many locations in 2019) that has recently added two more restaurants and is converting people every day to its eclectic hamburgers that specialize in the crazy. On my way back from Orange County, I decided it was time to give Slaters a try finally, and honestly, I am bummed it took me so long to do it. This place is pure genius, with a slice of bacon on top. Read on for the full review.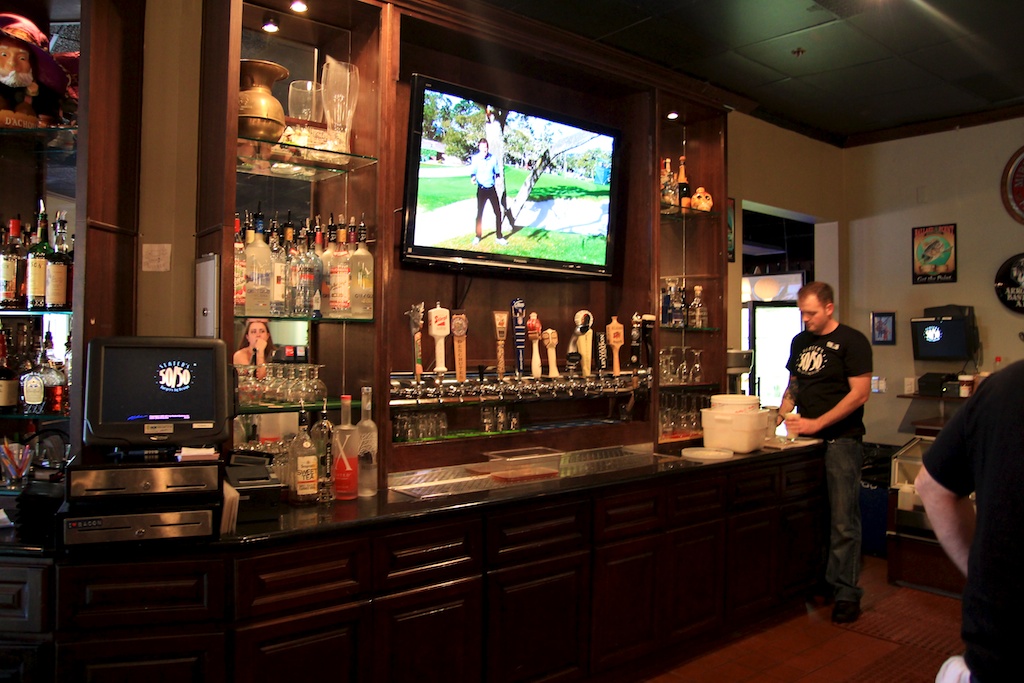 The Atmosphere
Much like a traditional sports bar, Slater's 50 / 50 has a laid back vibe combined with a staff that genuinely seems like they are having fun while working. I heard this place is hopping on football days, and the men's bathroom even has TVs above the urinals with ESPN, so you do not miss a second of the game. The layout is big and open, and there is plenty of seating.
The Burgers
What sets Slater's apart from the other burger establishments that it is going up against is its commitment to creating a burger that is unlike any other. Check out their full menu here, but a couple of the standouts are.
The 50/50 – which has a burger that is 50% hamburger, 50% bacon and has an egg, pepper jack cheese, and chipotle mayo
Peanut Butter and Jealousy – burger with couple thick slices of bacon on top, peanut butter, jelly, and a honey wheat bun
Fried Chicken and Pancakes – a piece of fried chicken, bacon-infused gravy, a fried egg, and more bacon in between two buttermilk pancakes with syrup over the top
Thanksgiving Burger – turkey patty with stuffing, gravy, cranberry sauce, sage mayonnaise, and a honey wheat bun.
They have all of the traditional burgers as well and have the option where you can create your own burger with all of the options listed above plus a multitude of others. If you are looking to experience a burger like you never have before, this is the place to come.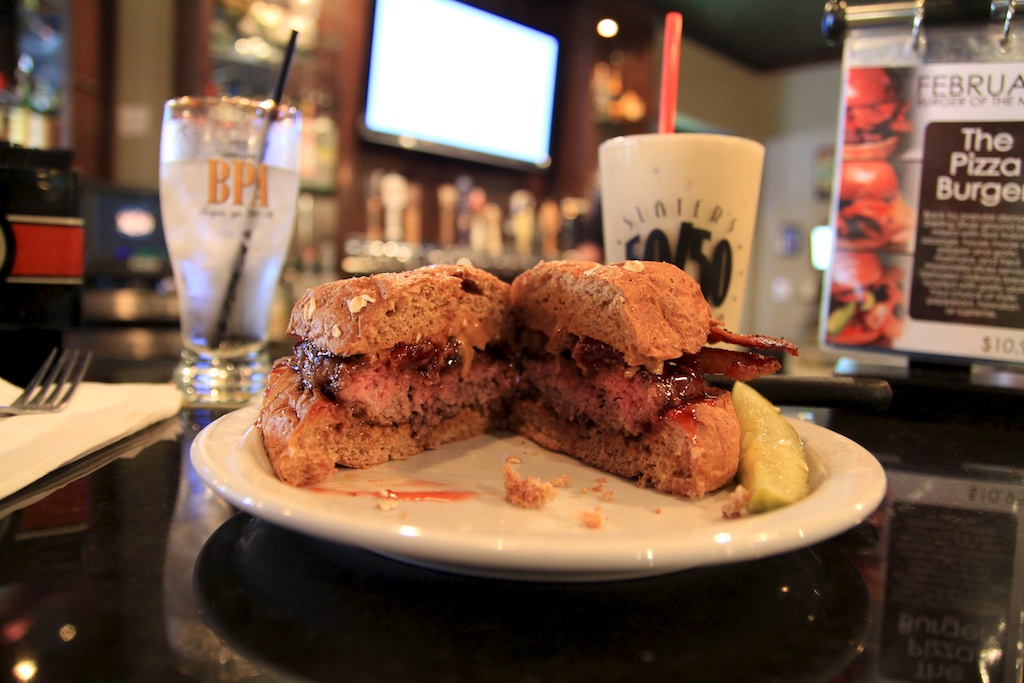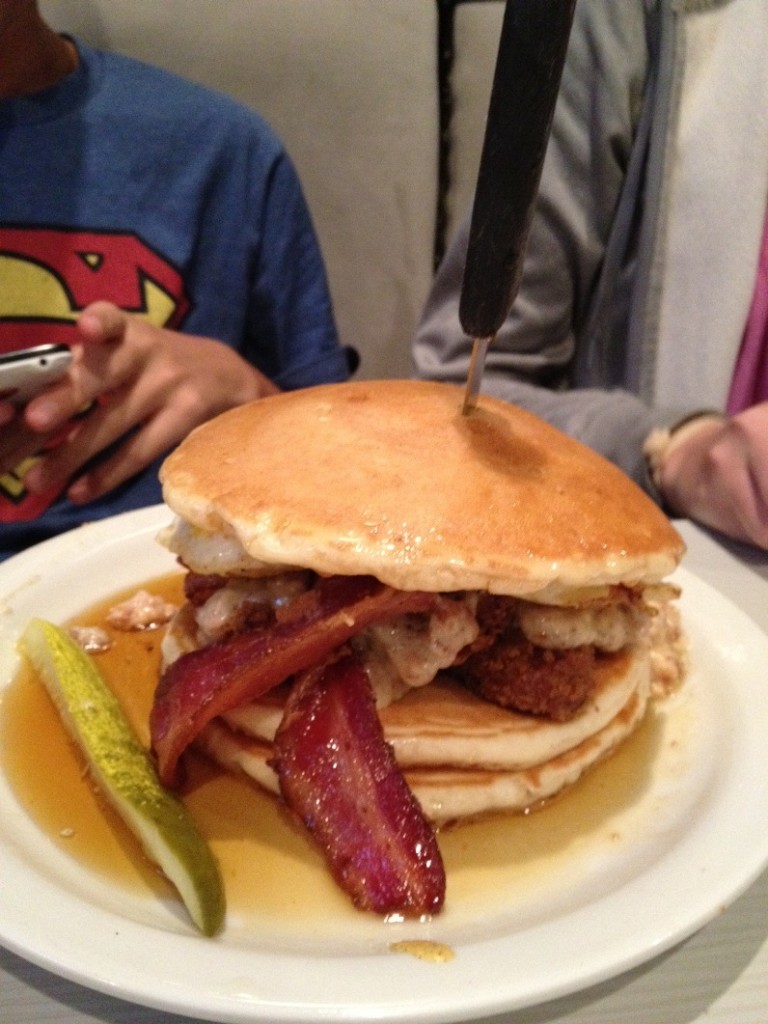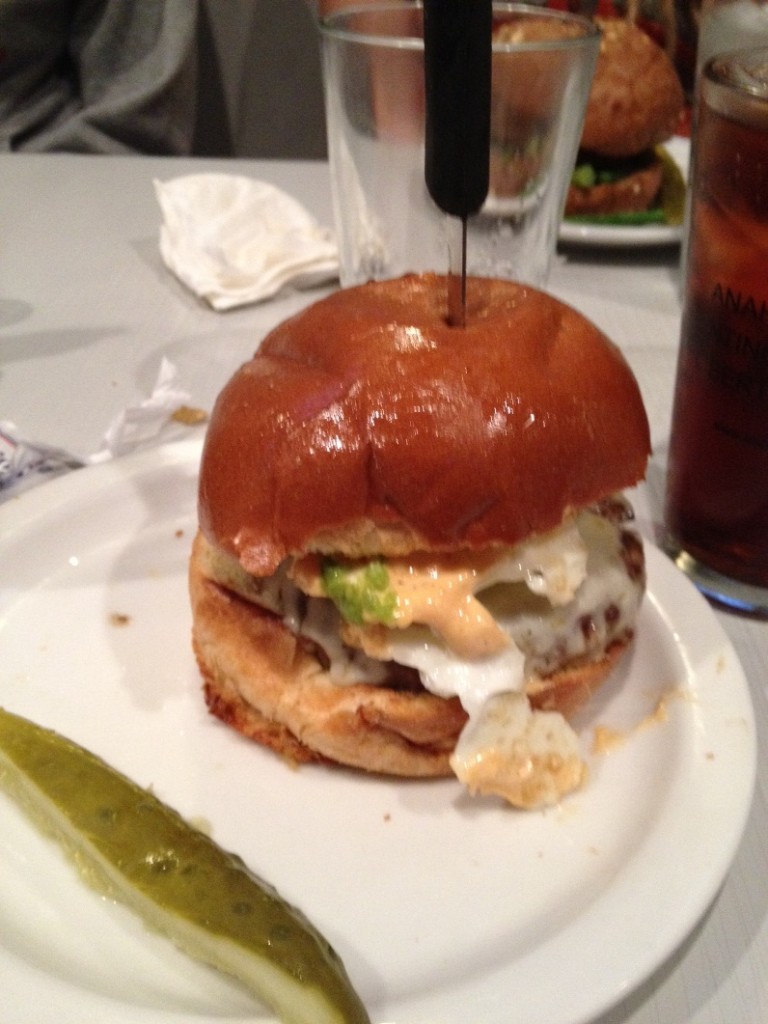 The Dessert
Not to be outdone by the food, their dessert also has a lot of unique options to choose from. I don't often save room for dessert, but at Slater's, it is a must. The milkshake collection has everything from a maple bacon milkshake to a mint chip Guinness shake that features Guinness along with Andes mints and other toppings. If milkshakes are not your thing, they also have a brownie baked with bacon in it and a couple of other dessert that looked fantastic. I opted for the maple bacon shake, though and was not disappointed with my choice.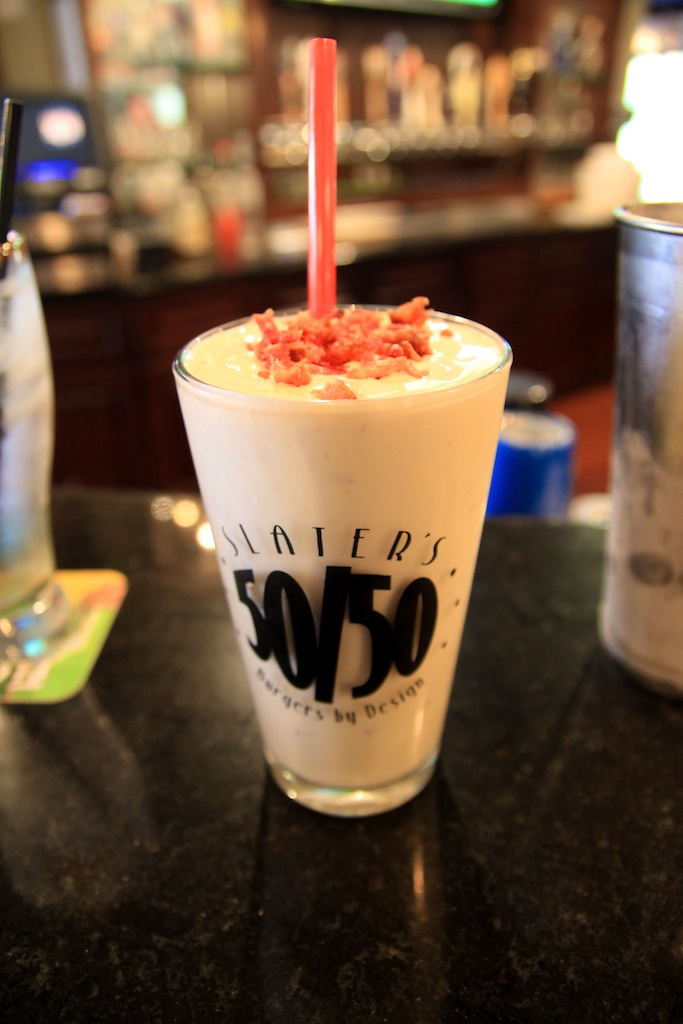 I would highly recommend you check out Slaters 50 / 50 if you find yourself in Orange County. It will provide you with a dining experience I doubt you have ever had before. Of course, if this review has made you feel sick to your stomach already, then you probably will be better off staying away. That is ok though, more for the rest of us.
Make sure and leave me a comment if you have been there before and let me know what you thought about it.