The Ortega Oaks Candy Store is a little gem on the historic Ortega Highway 74 that has been in business, with varying owners, for over 40 years. Over that time, it has been a welcomed retreat for day hikers in the area and motorists driving through. When I went to check out Ortega Falls recently, I knew I needed to stop here, partake in the candy and figure out the history of the unique little store. Here is all the information.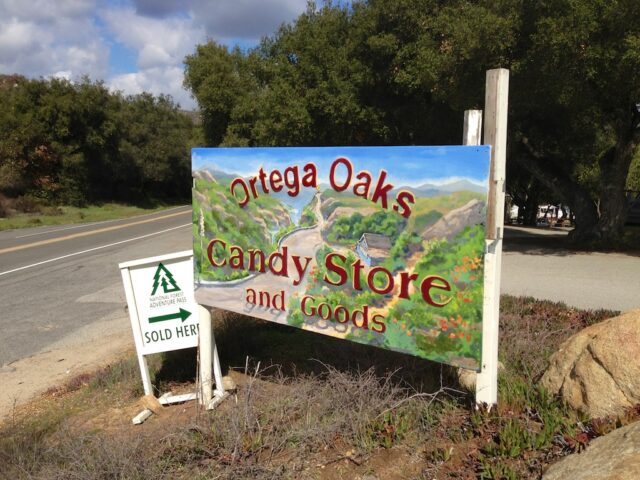 Details
Lots of candy, sandwiches, and snacks

Vegan options
Mon – Thur 9am-5pm, Friday 9am-6pm, Saturday 8am-6pm, Sunday 8am-5pm (as of 2014)
History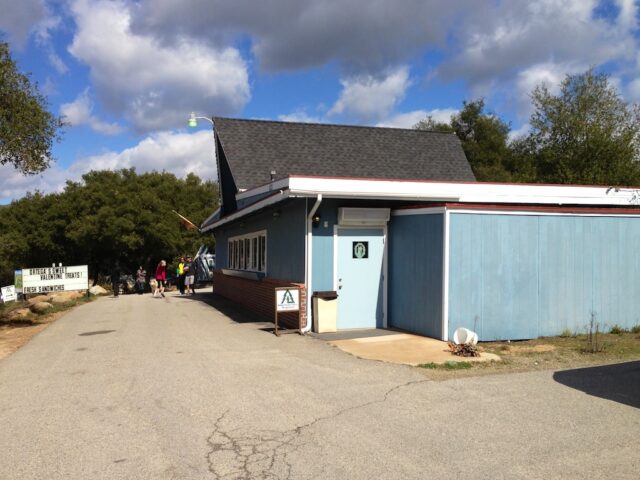 As far as the history, I have had a hard time figuring it out. I know the business has been open for over 40 years and has had many owners, the new ones for only the last two years. Other than that, the history is a little sketchy, and I would love for someone to comment more information for me.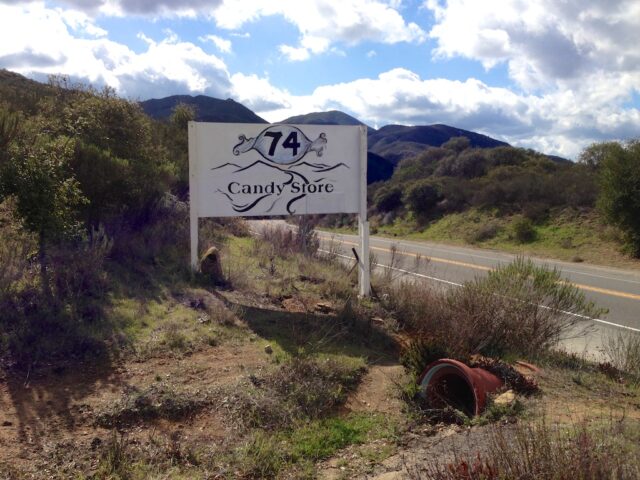 The Shop
The shop itself is laid out like an old farmhouse. While not the type of layout you would expect at a candy shop, the style adds to the uniqueness.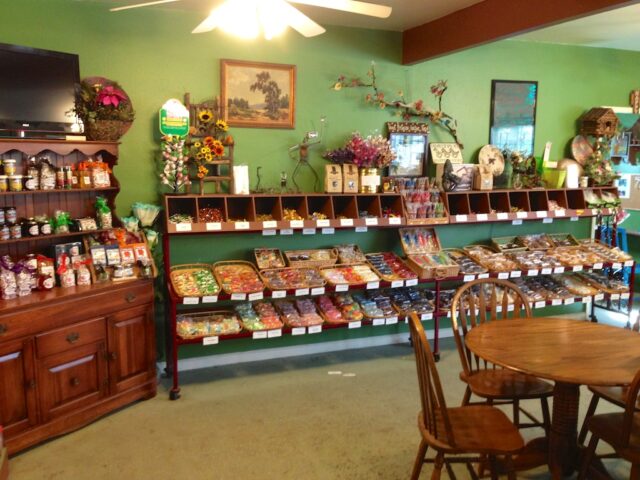 All of the candy is around the edge of the store, while the vegan section is located in the old antique hutch drawers in the corner. Everything has a price on the back, and it is all fresh candy, with a lot of it even made there.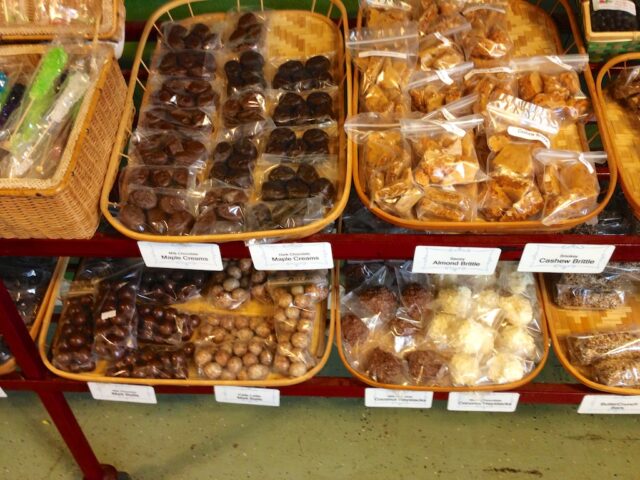 The shop is also an excellent stop for families as it has bathrooms and about five benches for kids to families to sit and enjoy their candy on.
The Candy
The candy selection includes a lot of really fantastic stuff. Everything from the coffee-flavored chocolate covered malt balls to the assortment of rice crispy treats with different toppings; the selection makes it so there is a little something for everyone.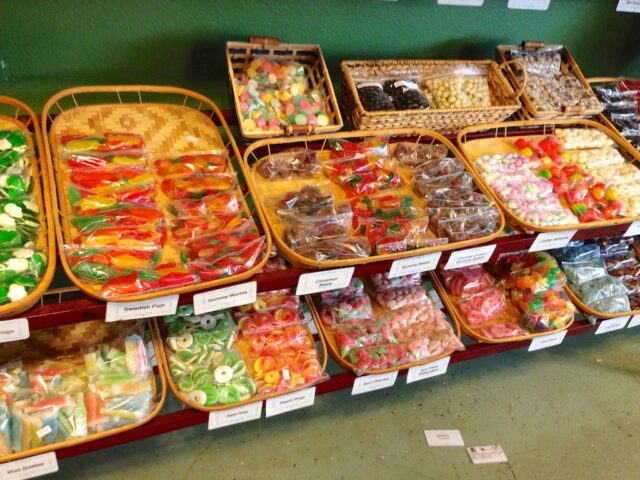 Of course, if you do not want to be adventurous and just like the traditional big brands, they have those as well. They are currently expanding to a refrigerated section of cakes and other treats for those with a more significant sweet tooth.
I found the prices to be pretty reasonable; when I settled on the rice crispy treats and chocolate-covered gummy bears, my total was around 5 dollars.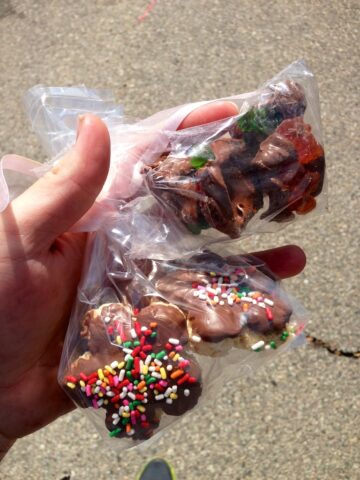 I can honestly say my chocolate-covered gummy bears were amazing. It was different the traditional ones as it was like a bar of chocolate with just a couple gummy bears in it. The rice crispy was good but nothing to write home about.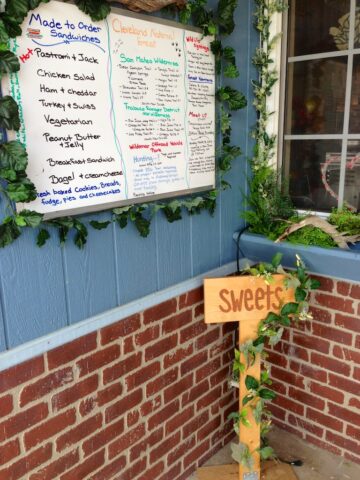 All in all, this is a great stop on the drive over Highway 76 or just as an afternoon snack if you are doing some hiking in the area. I would highly recommend it and would love to hear what other candies people have partaken in the comments.