The Carving Board: Spaghetti Sandwiches & Cotton Candy
When researching a place to eat after hiking to the MASH site in Malibu I found The Chopping Board and was immediately hooked when I saw the crazy spaghetti sandwich they had. So after the hike my friend and I made our way to this small shop in Tarzana to see what all the fuss was about. Spoiler: This is a fantastic lunch place that you should add to your radar.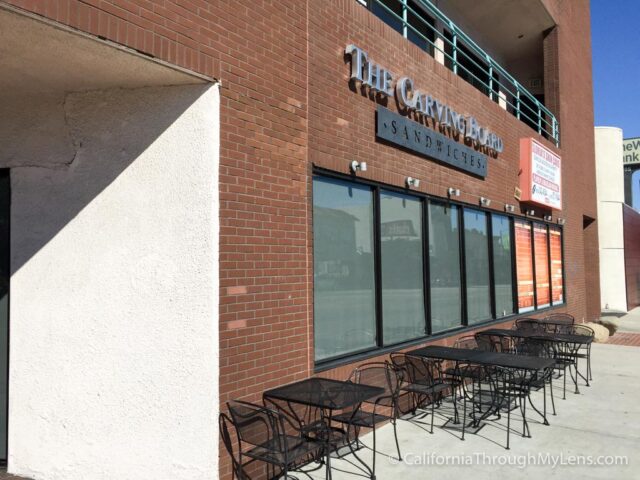 Details
Cost: $10 – $15
Hours: Mon- Sat: 10:30AM – 9PM, Sun: 11AM – 5PM
Location: 18607 Ventura Blvd #100, Tarzana, CA 91356
Parking: Street parking available but it is limited
The Restaurant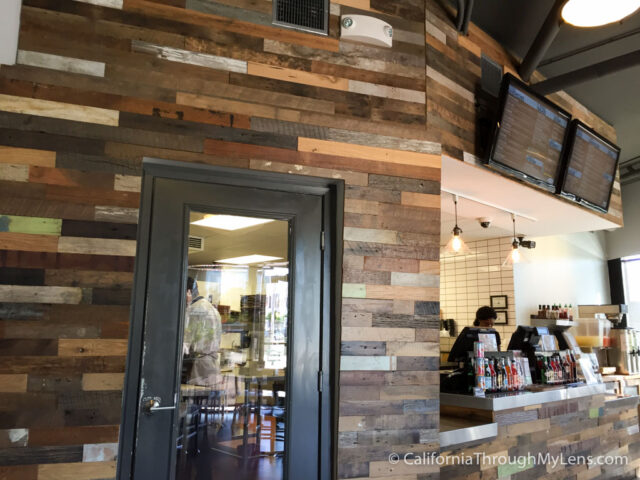 From the outside The Carving Board is easy to miss as it blends into all the other businesses that share the building. The restaurant itself has a very clean interior with metal and wood tones and small plants on the table.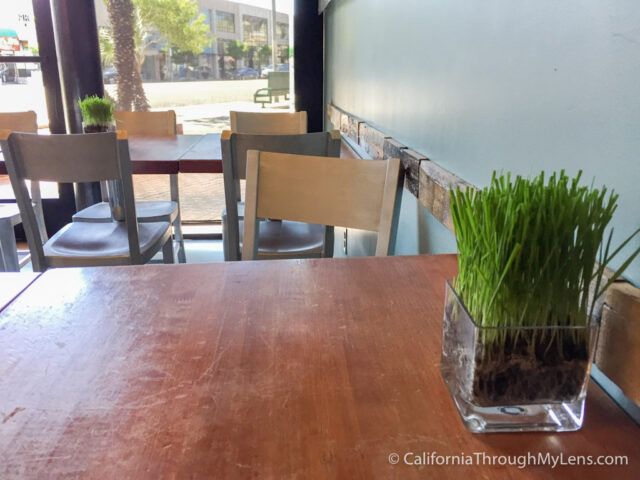 It is an order at the counter type place which I like. The workers were more than happy to make recommendations for us on what to get, but I was already set on the spaghetti sandwich so I went with that and my friend went with the Bentley. They also have fresh home-made lemonade and strawberry lemonade here as well as many different tea options.
The Food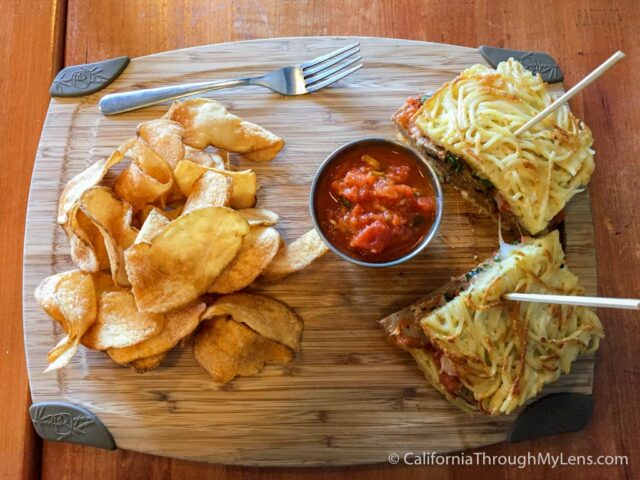 Spaghetti Sandwich – The spaghetti sandwich has perfectly cooked noodles that have a slight crunch when you eat them but hold together well as the bun of the sandwich.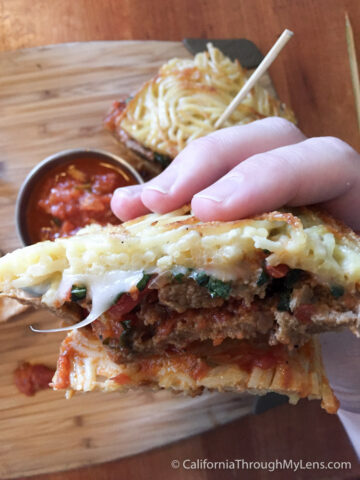 The inside is full of thinly sliced meatballs, marinara sauce and cheese. It also has marinara sauce to dip the sandwich in. It literally tastes like hand-held spaghetti and it is fantastic.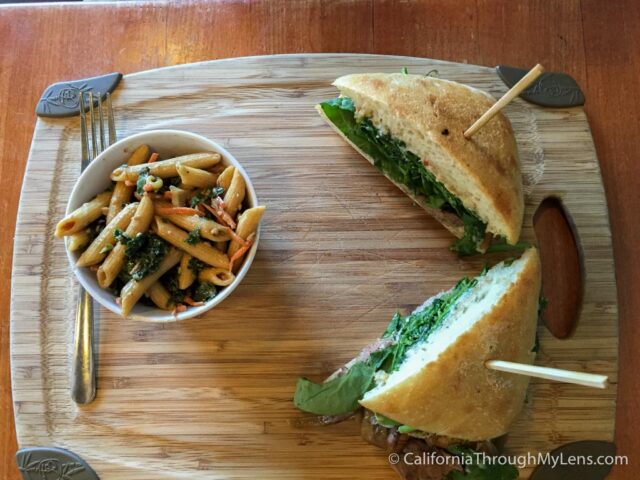 The Bentley – The Bently has medium grilled filet mignon that has a great flavor and is seasoned well. The blue cheese, bacon mayo and grilled onions round out the flavor, with a little spinach to add a crunch. It's one of those sandwiches that you taste and it just feels like it all works together. This is the most popular sandwich here and it is easy to see why.
For sides they have a few different options but we went with the kale pasta salad and the home-made chips. The pasta salad is fantastic with a strong garlic flavor. The chips didn't have a lot of flavor though so I would recommend a different side.
Dessert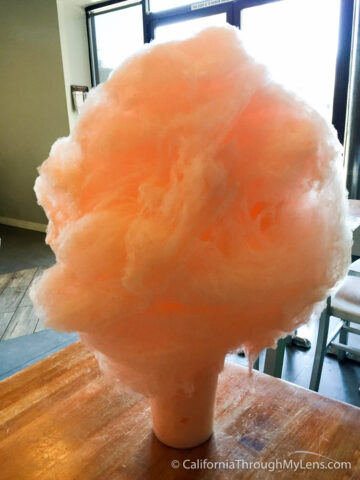 One of the fun things about this place is that they have cotton candy as a dessert option. It comes in the flavor of the day, which for us was orange pineapple and it was a massive amount. I never realized this before, but cotton candy is a great way to end a meal, super light but still sugary.
Honestly, this is one of the best lunch spots I have been to in a while. Everything was fresh and full of flavor. I wish there was one closer to me, but I can see myself craving it on road trips in the future. Be sure to let me know what you think in the comments if you go.