Hiking Mishe Mokwa Trail to Sandstone Peak: A Photo Guide
Since I love to take pictures, I have been creating photo guides for some of the more amazing hikes in California. Check out the ones I did on Mt Whitney, Half Dome, and Telescope Peak if interested. This one is for the Mishe Mokwa trail in Malibu, as the trail itself is very unlike others in SoCal, and it has a lot of great things to see along the way. We took the trailhead straight to Sandstone Peak then winded down the 5 miles back to the car on the Mishe Mokwa trail. Here are my favorite parts of the trail.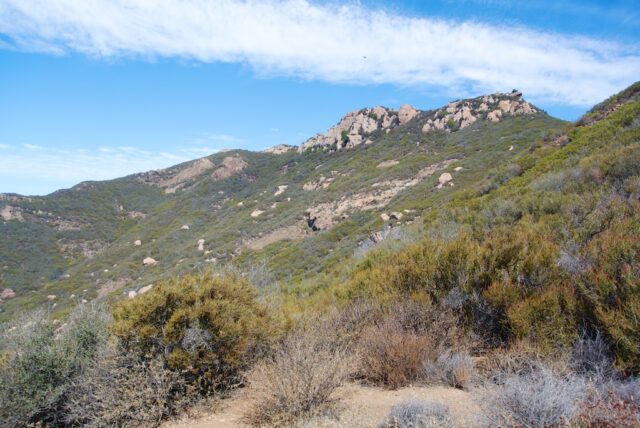 Details
6 miles for the loop, 3 if you just want to go to the peak directly and back
1,300 feet of elevation
Location: Aproximatate location – 12860-12896 Yerba Buena Rd, Malibu, CA 90265
Video
Here is a video I made from my trip in 2020.
Trailhead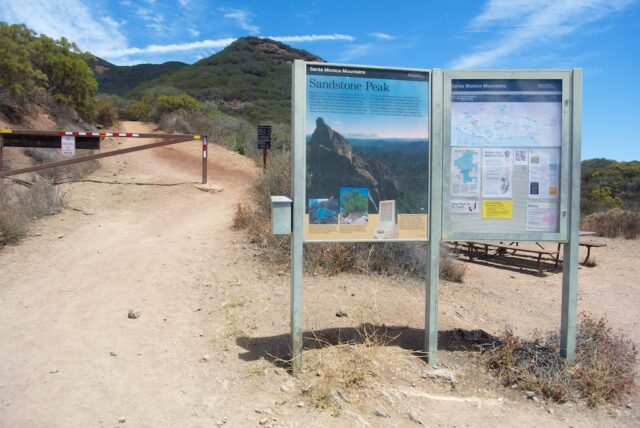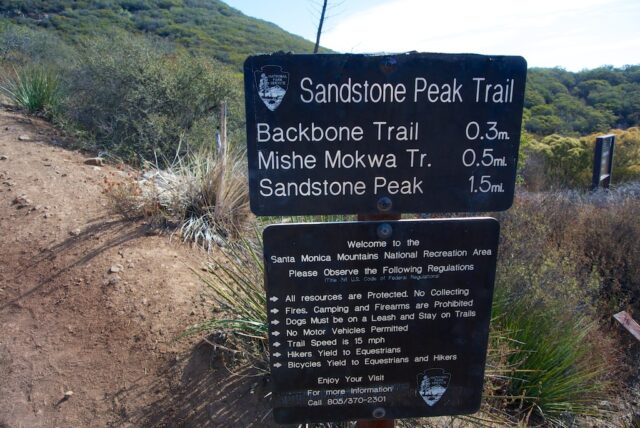 This is the parking lot for the trailhead and where the trail actually starts if you are heading up to the peak first. It provides some excellent views of the surrounding mountains and a bathroom if you need it.
Switchbacks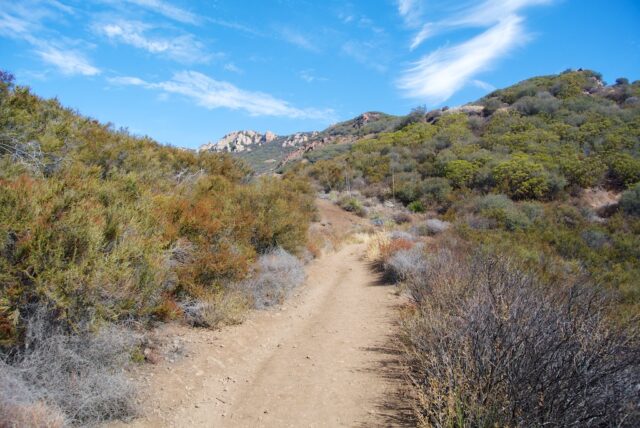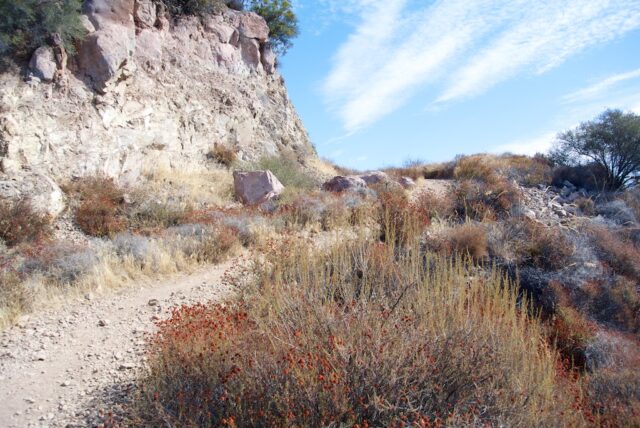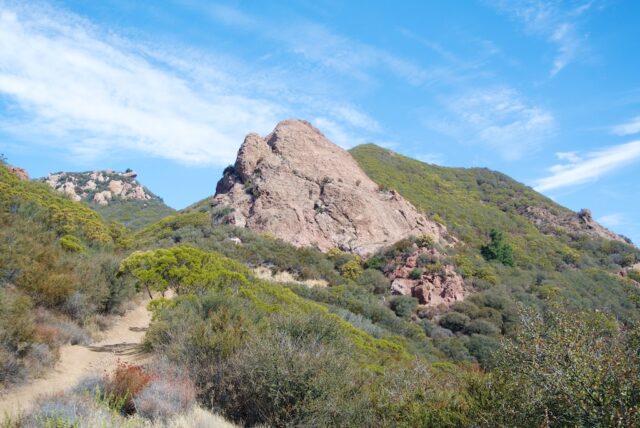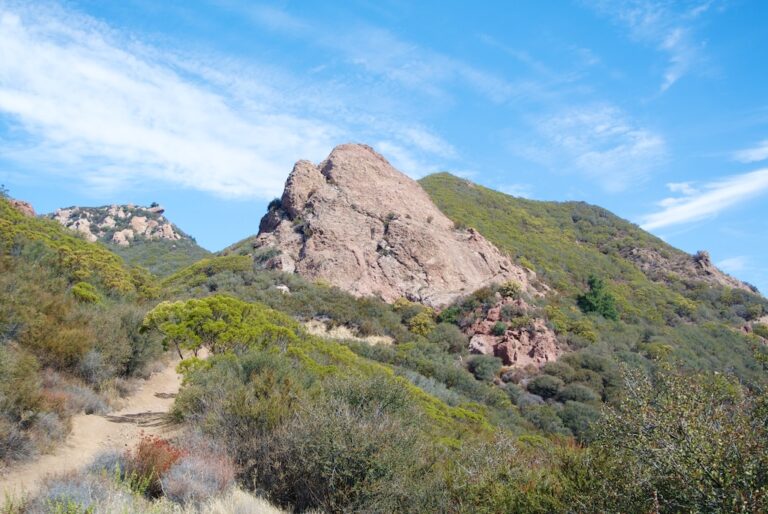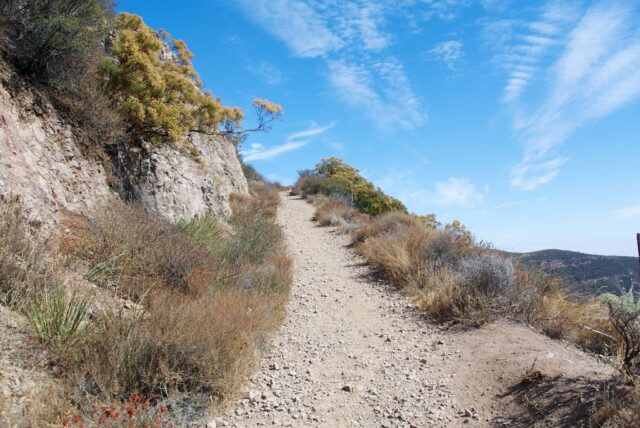 Since you climb 1,000 feet in 1.5 miles, this trail goes up immediately. As it goes up, the views get better, and the peak itself gets closer. I actually enjoyed this area as it was challenging but overwhelmingly beautiful.
Sandstone Peak
Approach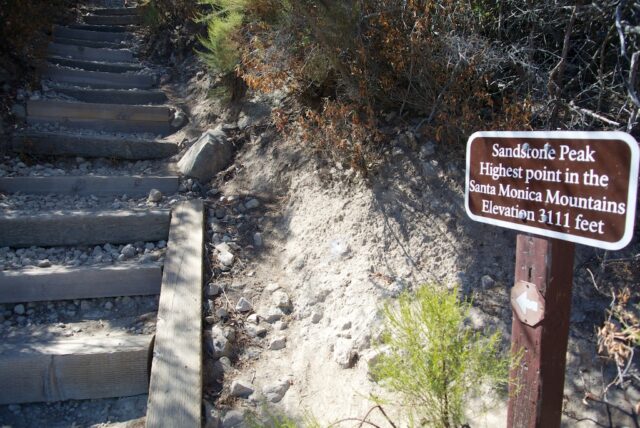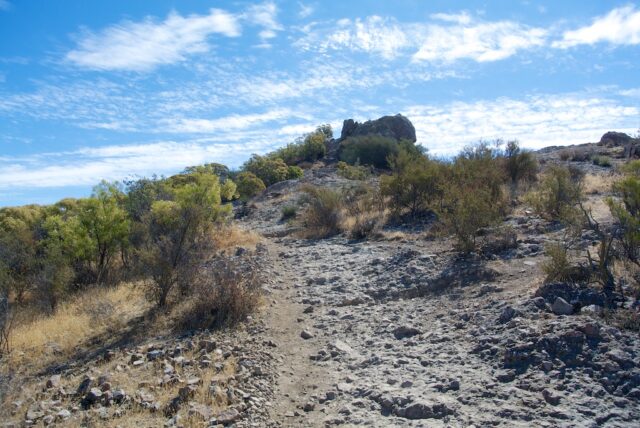 After 1.5 tough miles, you will top out at the tallest point in the Santa Monica Mountains, Sandstone Peak, at 3,100 feet. The approach has a series of steps that take you up to the small scramble that will get you on the summit of the peak.
Views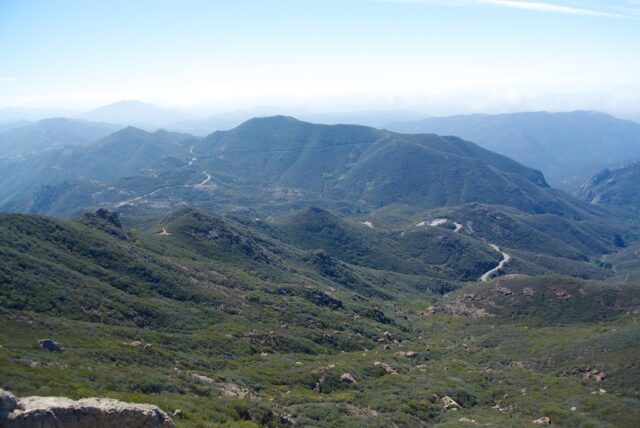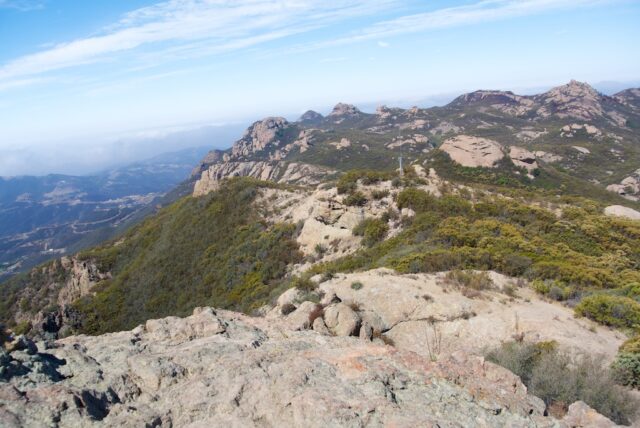 It provides a lot of beautiful views in all directions. Unfortunately, when we were there, the ocean had a marine layer, so you could not see very far out.
Register and Plaque
There is also a plaque dedicated to Herbert Allen. Mr. Allen was very influential with the Boy Scouts and gave the area and Circle X Ranch to them, so that is why his plaque is there.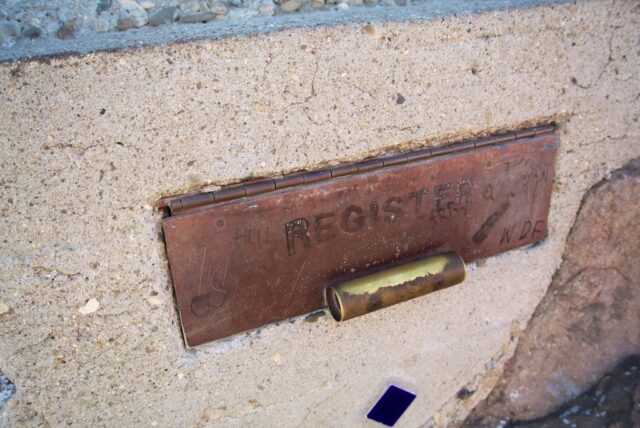 Boney Peak
While there is not a good trail to get to this peak, we saw it from both the front and the backside. Here is as close as we could easily get.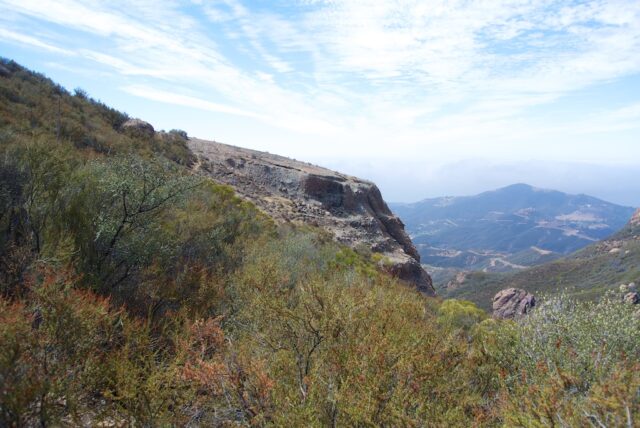 Here is the peak from Inspiration Point.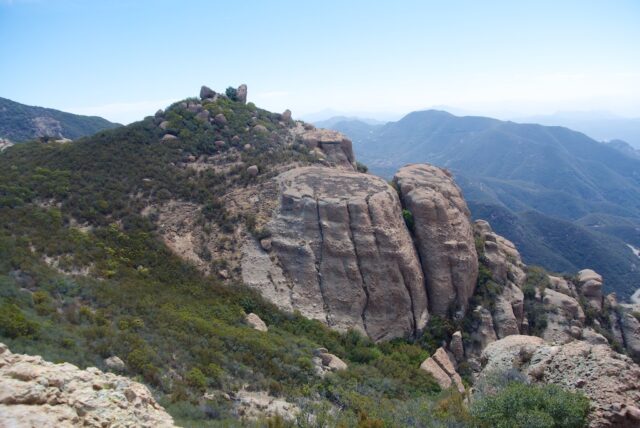 Inspiration Point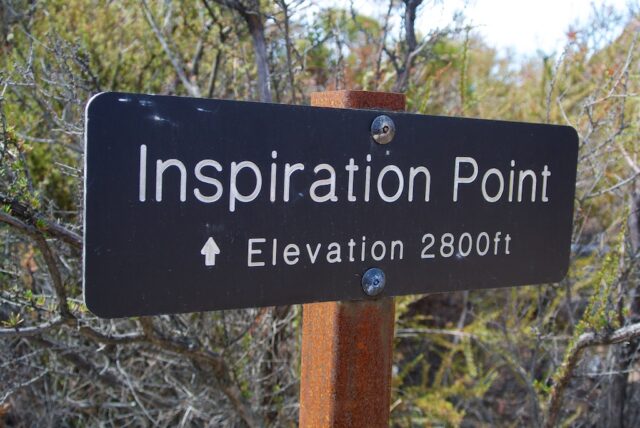 This stop is another beautiful place to take in the views. The views here are almost as good as from the top of Sandstone Peak itself.
Views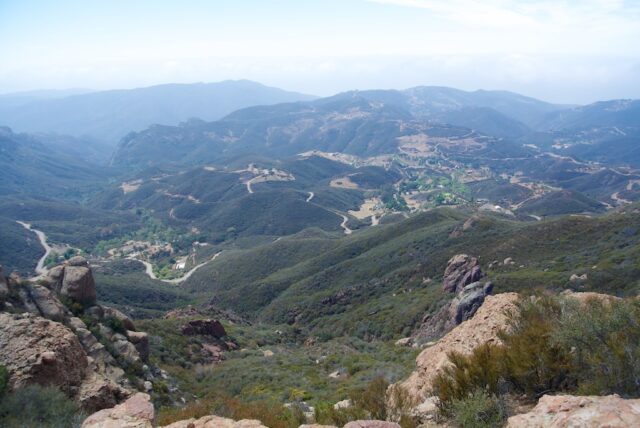 Plaque
It has a plaque that shows you all the islands and mountains you can see from up here. Unfortunately, on the day we were there, it was mostly marine layer over the ocean, so we could not see the islands that it mentions.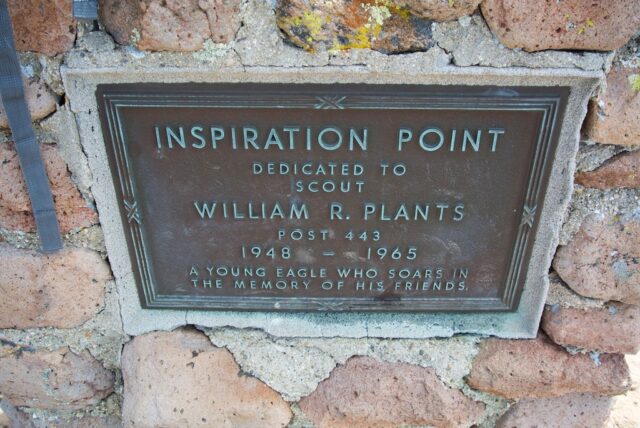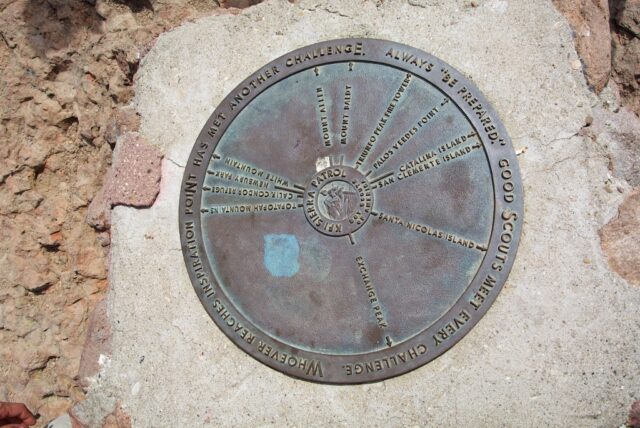 Exchange Peak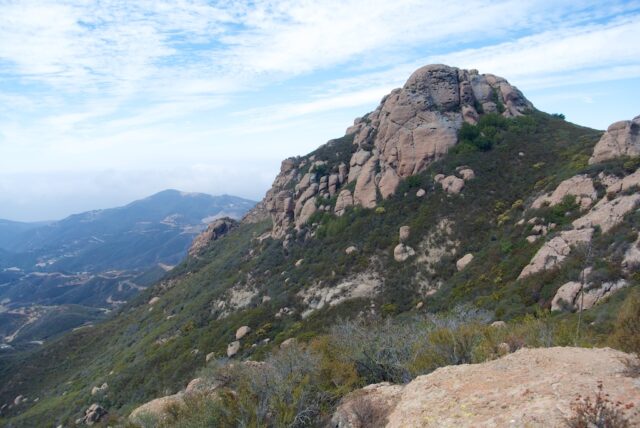 This peak, right above the water towers, is one of the bigger in the area. We didn't climb this one either, but it seemed like a cool peak to explore.
Water Towers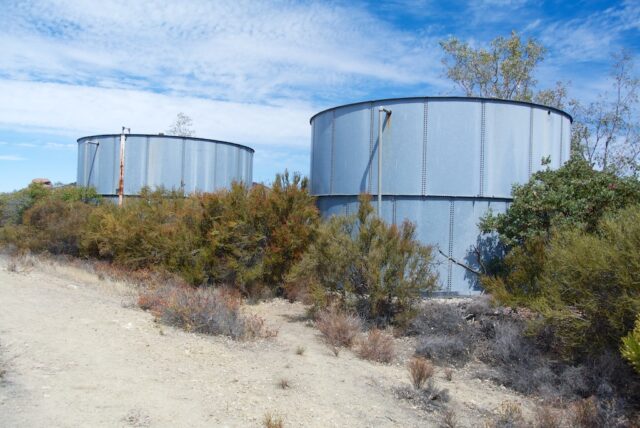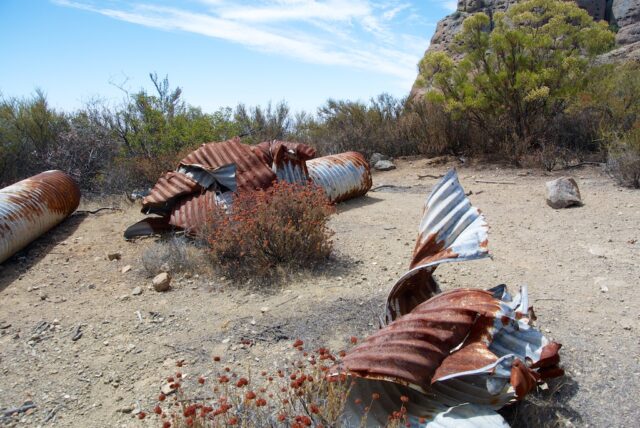 Honestly, I am not sure what these are doing up here, but they are on the map, so I figured I would take a picture of them.
The Plateau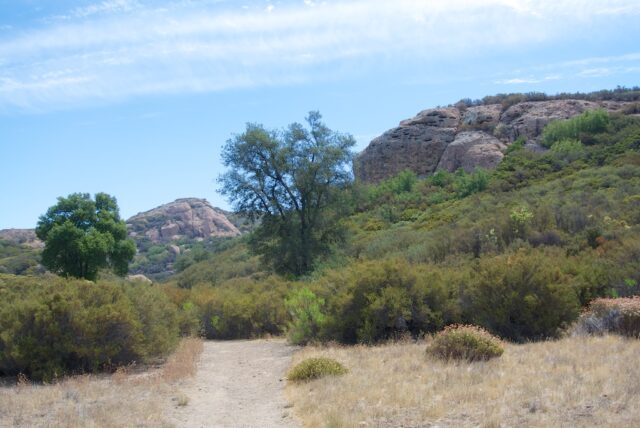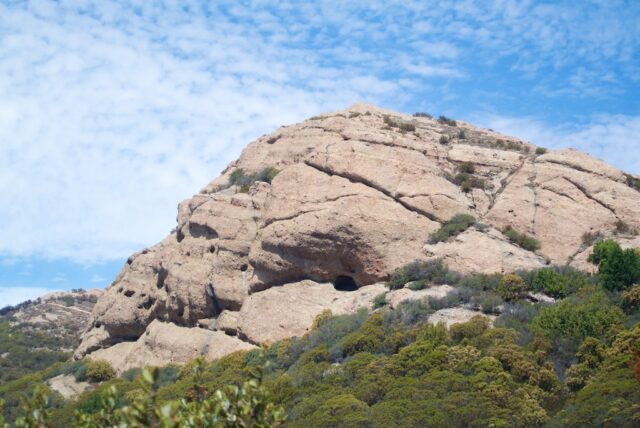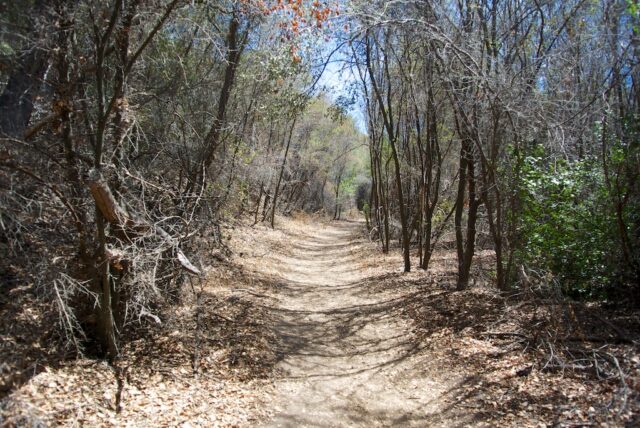 This area is the start of the descent back down to the trailhead. It is about 4 miles away, so plan accordingly. There is lots of beauty in this area though with plants and foliage and big rock mountains with caves. Plus, you are going downhill.
Split Rock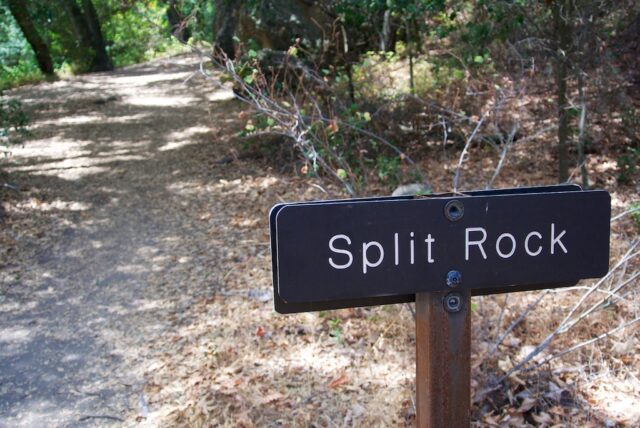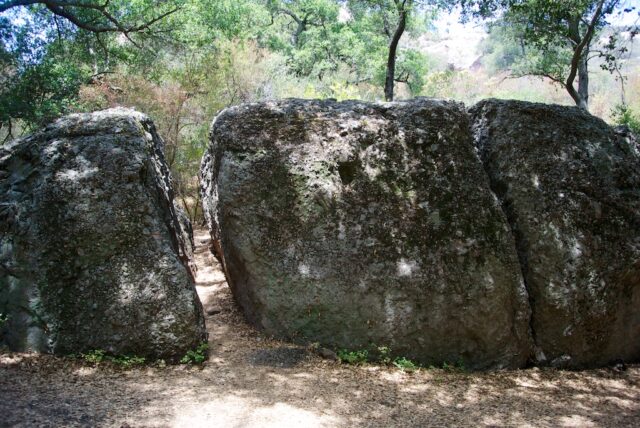 After walking about 2 miles, you will reach Split Rock. Split rock is exactly what you would expect, a massive rock about 15 feet high with two significant splits in it. It has some picnic benches and lots of shade though.
Balancing Rock
This rock literally balances above the floor below. There is a path to it right before Split Rock, but we did not get closer than this on the path as we had time constraints.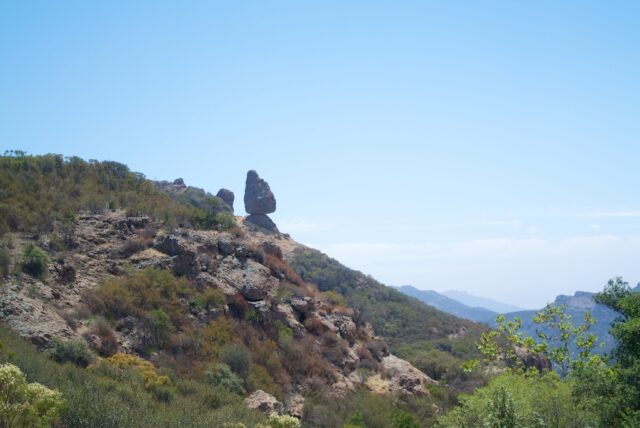 It looks like something that would fall in a second if pushed, but it is massive and has been there for a long time, so that is not the case. For the next mile, you will be getting closer to this, albeit on the other side of the canyon, but it will give you a lot of great views like the below pictures.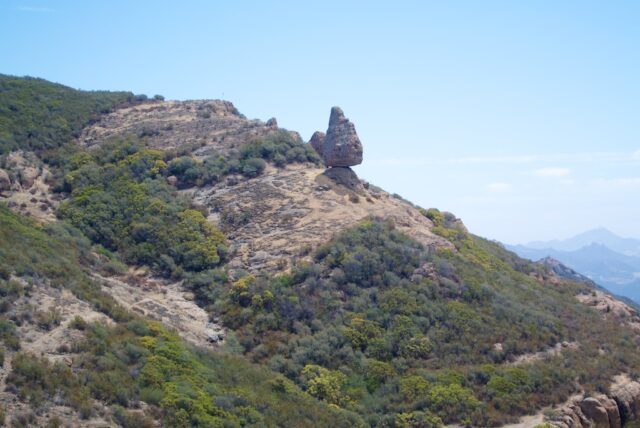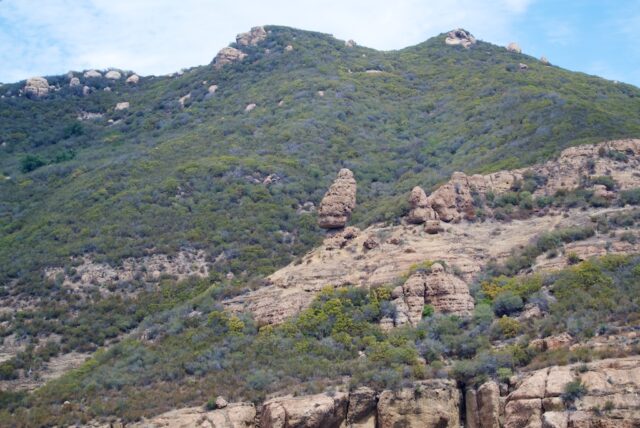 Make sure to watch out for poison oak as you walk up the balancing rock trail in this area as we saw a lot.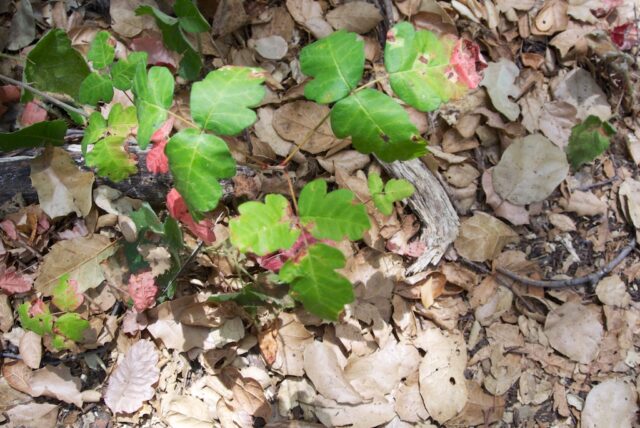 After that, you simply walk back down to where you parked. If you are hungry, consider lunch at Neptunes Net. Right, when you hit Pacific Coast Highway, it will be on the left. Feel free to leave me a comment below on what you think about this hike.