Batman: The Dark Knight Exhibit in Los Angeles
One of the best things about living close to LA is all of the unique attractions, shows and events that funnel through the city. In honor of The Dark Knight Rises release on DVD, Warner Brothers created an awesome exhibit of Batman memorabilia from throughout the years and put it on display for a couple of weeks at the LA Live Event Deck. I got to check it out this weekend and for a Batman nerd like me it really was amazing. The exhibit is broken into three parts which include the costumes from the Batman Trilogy, the Batmobiles from all the movies and TV Show and art from the DC Dark and Light Exhibit.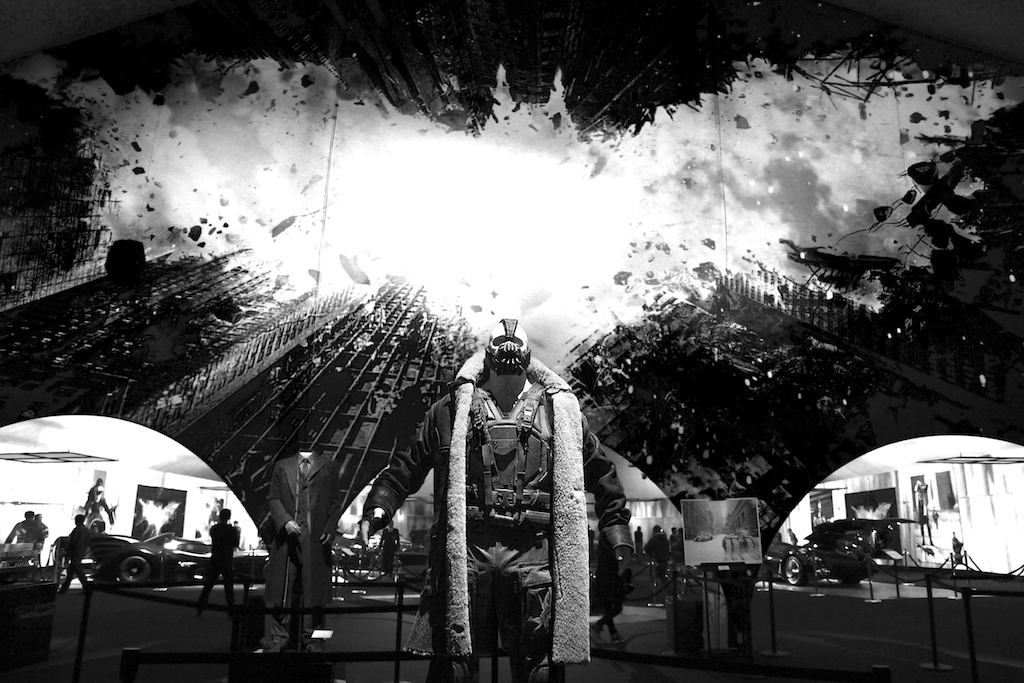 Details
Free
Located on top of the LA Live Event Deck (West Parking Structure)
Accessed via the stairways/elevator at the Chick Hearn Court and Georgia Street Intersection
Open from 12 – 9 PM
Only until December 14th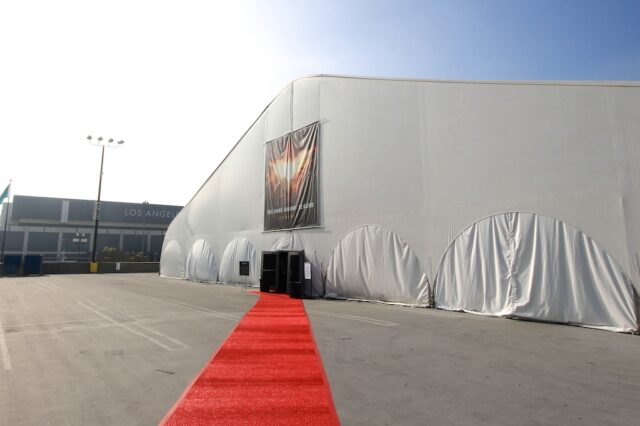 Costumes and Props
The costumes they had were a collection specifically from the recent Batman trilogy. They had a couple of bat suits, Catwoman's outfit and even Joker, Bane and Scarecrows outfits. Check out some of the costume photos below.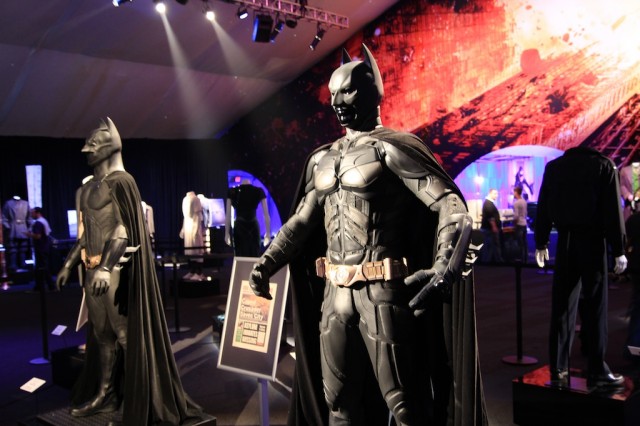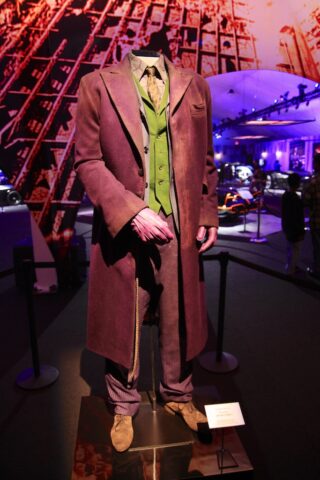 They also had a lot of props from the trilogy including my favorite pieces which were the Joker calling card from the end of Batman Begins and the four Joker masks from the bank robbing intro of The Dark Knight.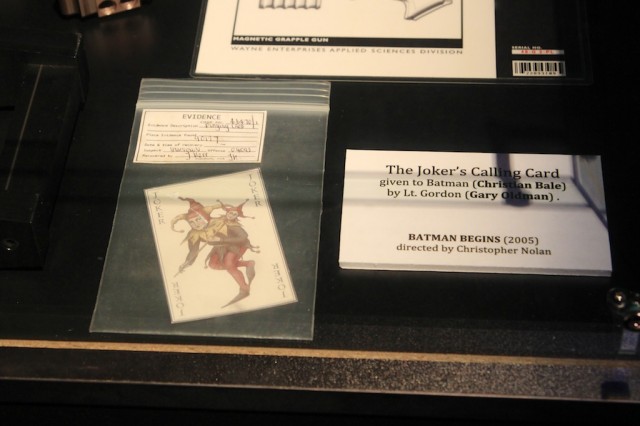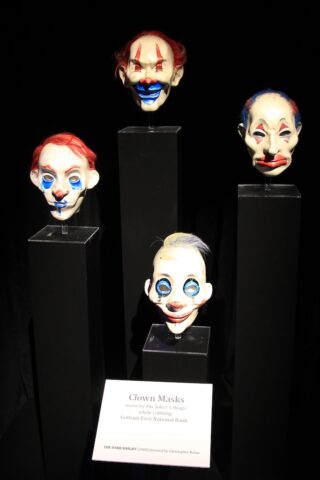 I also loved that the exhibit had the bat signal from the movies as well.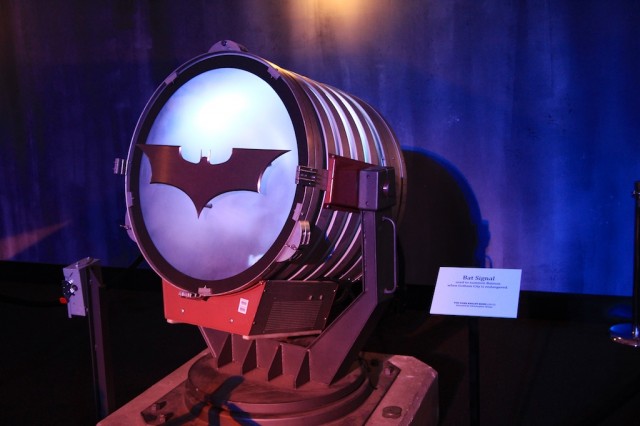 The Batmobiles
By far the coolest part of the exhibit was the collection of Batmobiles from the movies and the original TV show. I added all of them together and made this collection of Batmobiles that includes everything the TV show car to the The Dark Knight Tumbler. Check it out.

The Art
The art from this show was all from DC's "Darkness and Light" exhibit. It is described as "An Awe-Inspiring Collection of Pop-Culture and Fine Art Interpretations Of the World's Most Iconic Heroes as You've Never Seen Them Before." I loved seeing all of this unique art that took Batman and his universe and tweaked it to work with other mediums. Here are some of the pieces.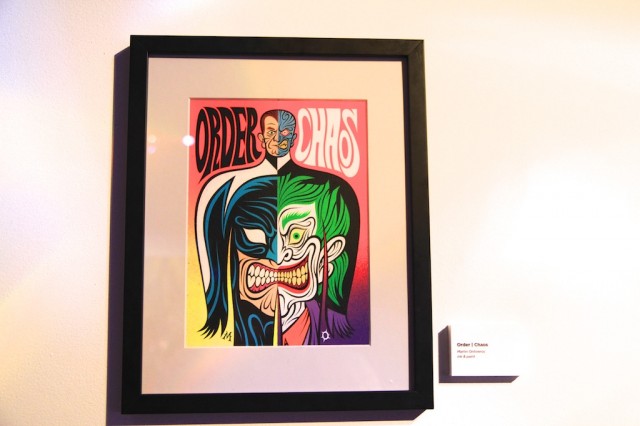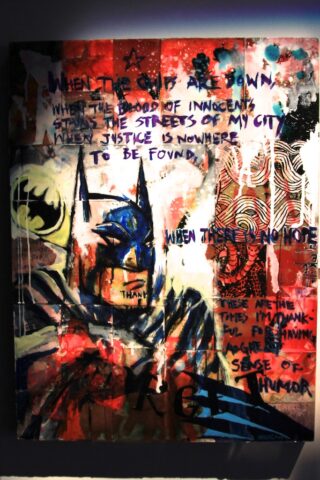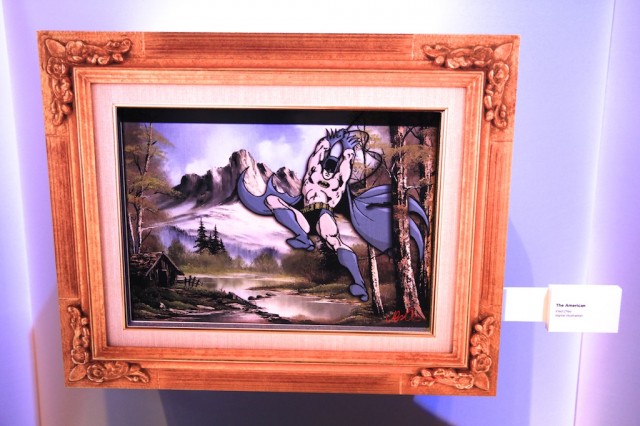 One of the most unique was the oil painting that had Batman flying a kite on the beach.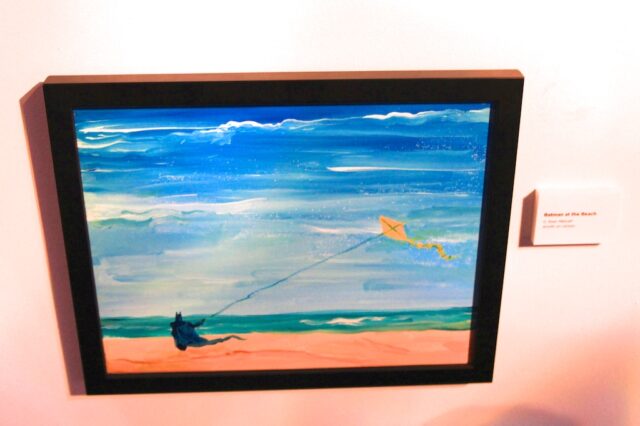 All of these paled in comparison to the beautiful Jim Lee painting that was the centerpiece of the art area of this exhibit. I wish I could hang it up in my house as it was a really beautiful piece of art.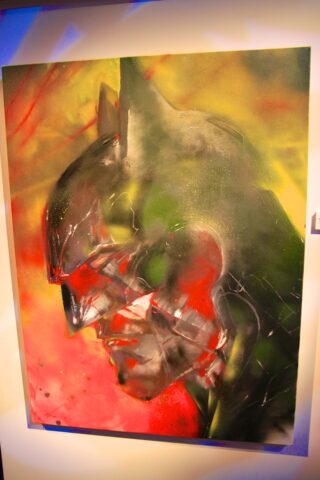 If you are a Batman fan, you need to find a way to get here before it ends on the 14th. If not then at least enjoy the pictures above as I have no idea when / if this awesome exhibit will find a permanent home. Make sure to leave me a comment below.
Get Directions