Peggy Sue's Diner: 1950's Style Diner with a Dinosaur Park
After seeing the signs for Peggy Sue Diner for years on my drives to Las Vegas, I finally decided I should stop by and give it a chance. This exit is also where you can check out the Jenny Rose sign and even take a trip to Calico Ghost town if you feel so inclined. More on that later, this post is dedicated to the epic 1950's diner known as Peggy Sue's. Here is all the information.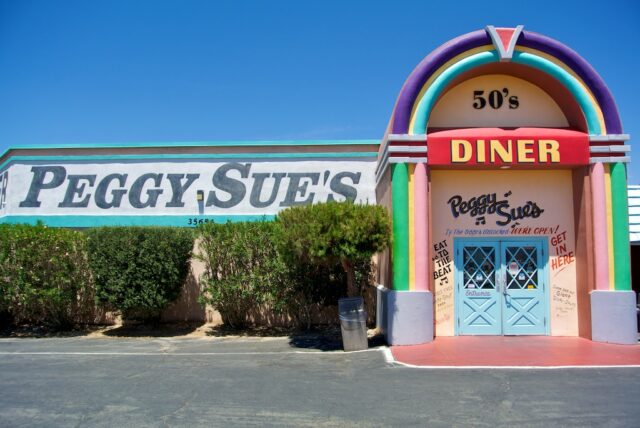 Details
Open Daily 6:00 AM – 10:00 PM
About $10 for a meal
I wrote this post in 2015
Location: 35654 Yermo Rd, Yermo, CA 92398
History
Here is the history from their website:
Peggy Sue's is an original roadside Diner, built in 1954 with nine counter stools and three booths. It is set in the shadow of the Calico Mountains and was built from railroad ties and mortar from the nearby Union Pacific Railyard. It was reopened in 1987 with an attempt to restore and preserve it in its original state. The diner was the perfect place to display the owners extensive collection of movie and TV memorabilia.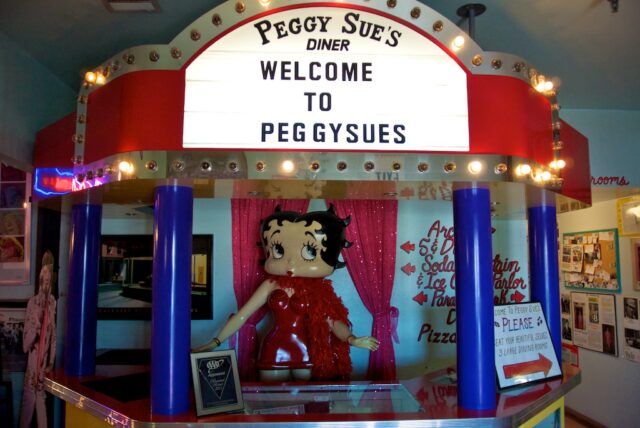 The Diner
The 50's vibe of this place is out of control awesome, everywhere you look you will see unique pieces of history as well as an attention to the style and details of the decade. I especially loved the 1952 "Remember When" book that showed ads and costs from that year. A movie ticket was 70 cents!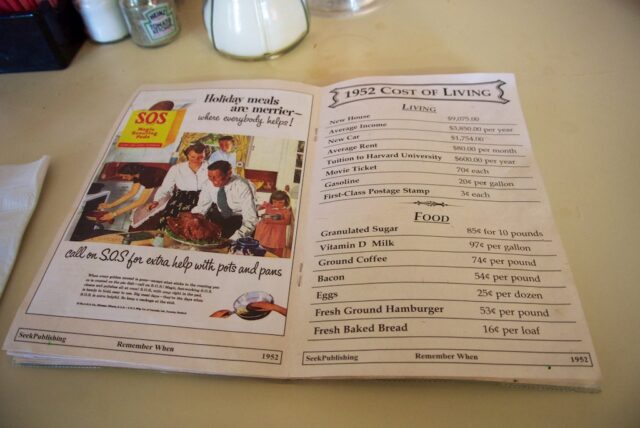 They have many different rooms you can sit in as well. I chose the old school bar, but the area with the Blues Brothers Statues was pretty awesome, as well.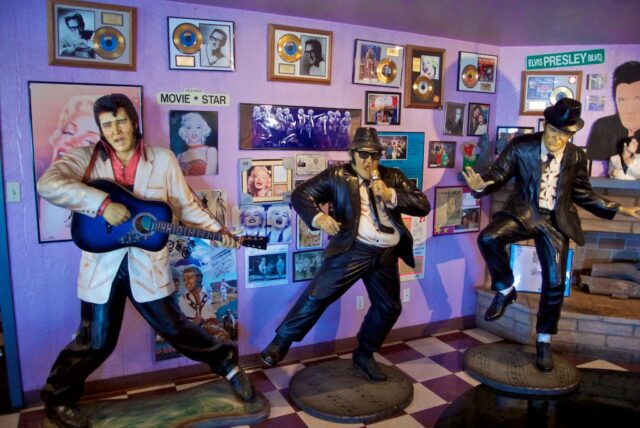 The Food
I ordered the Marlon Brandon burger, and it was like a typical diner burger but came with curly fries and potato salad. I enjoyed it, but I especially liked the old school cherry coke it was rich but way better than any cherry coke I have had before. The bar is fun to sit at, and the ladies working there are a crack up with lots of jokes adding to the fun atmosphere.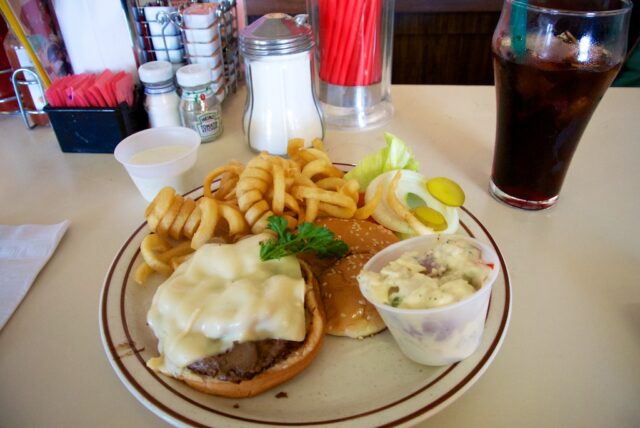 The pies had been staring at me all meal, so I asked what they suggested, I was told apple. That is what I went with, it was good but not amazing. I would probably try a shake or something next time.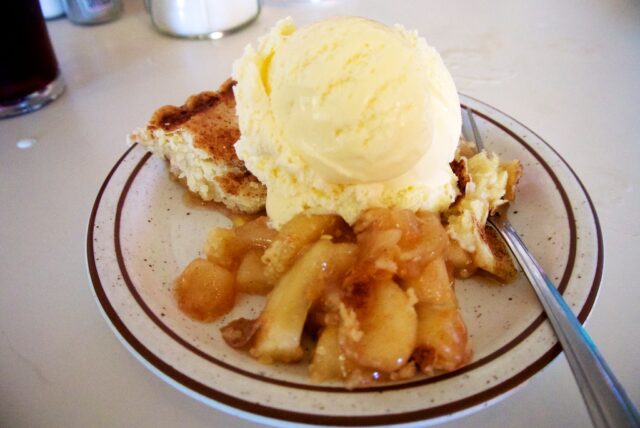 After lunch, I went out and explored the dinosaur area they have in the back. I mean, how awesome is that as a road trip stop?! It was a lot of fun, and I imagine this alone would be a reason to stop with the family as there was a lot to explore. There are four dinosaurs all made out of rustic metal and about 10 feet tall.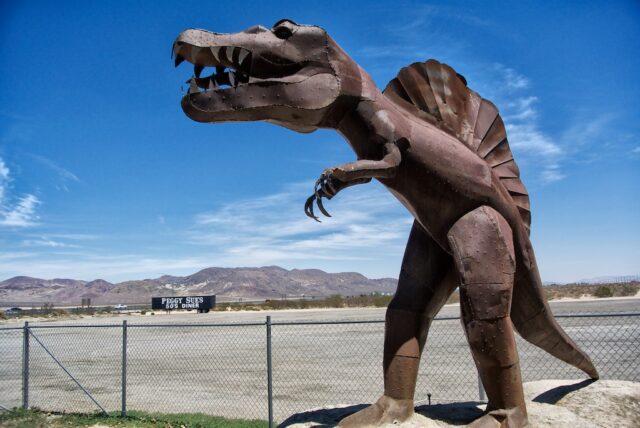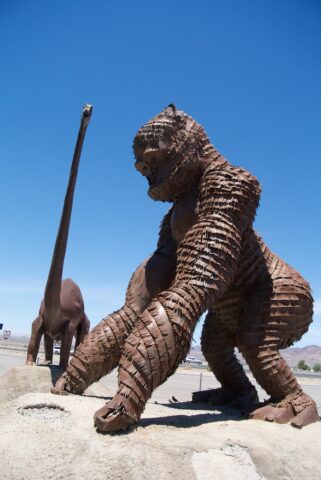 They even had a man escaping attempting to escape from a dinosaur over the water, which was fun.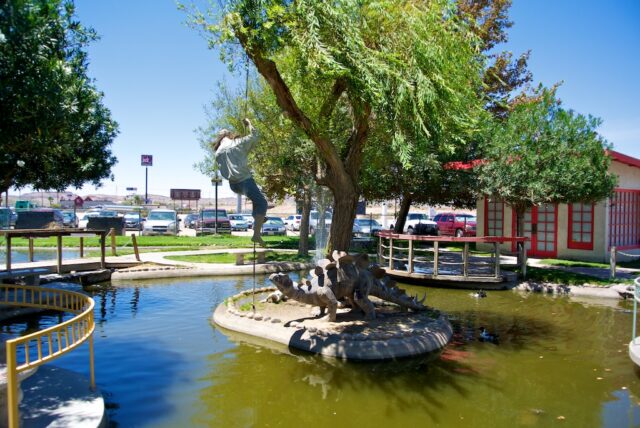 5 and Dime Store
Next, I went into the store that they call "5 and Dime." This store did have a little bit of everything in here, ranging from 50's stuff to superhero stuff and everything else in between.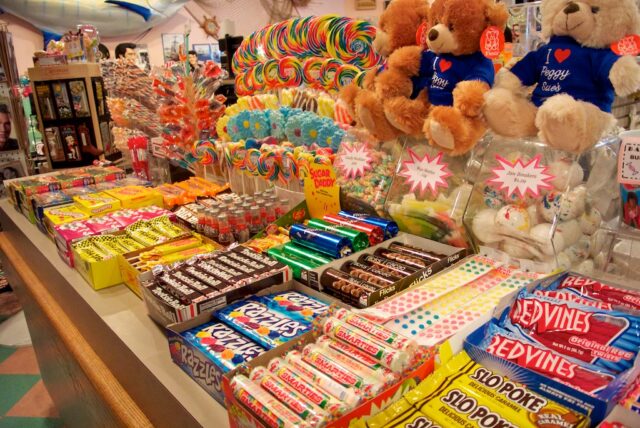 The highlight of the time being the gum they give you for giving them your receipt stub. It's the little things that make me happy.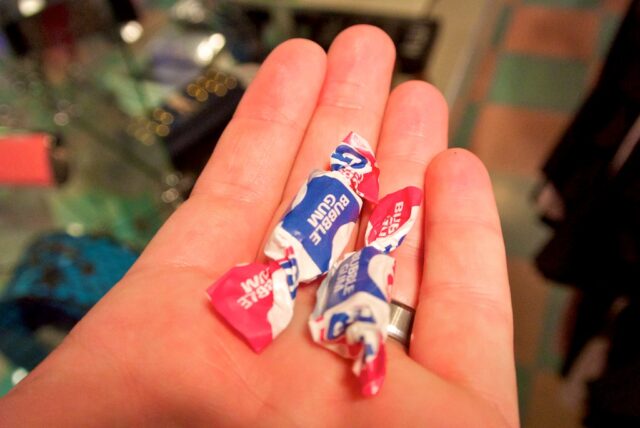 All in all, Peggy Sue's Diner is an excellent stop on the way to Vegas. With all of the fun things to do like shopping the old store and exploring the backyard with the dinosaurs, it is hard not to recommend a stop here. Let me know what you think in the comments.