Hidden Valley Trail in Joshua Tree National Park
Hidden Valley is one of Joshua Tree National Park's most popular hikes. The one-mile loop trail takes you through a valley that is primarily enclosed from the outside world with towering walls of rocks. It was also a popular spot for rustlers to hide their cattle since it is a mainly confined valley. The trail is pretty level, and it is an excellent hike for the whole family. Here is all the information.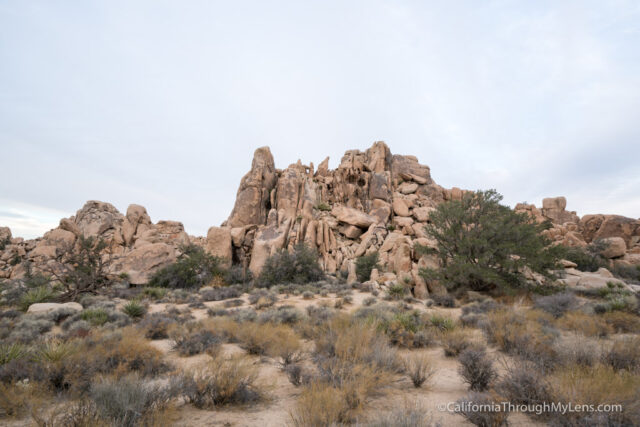 Details
1 mile
50 feet of elevation
Location: Hidden Valley Picnic Area
This information is from my visit in 2017
Read more about Joshua Tree National Park here
Getting There
Hidden Valley is located opposite the Hidden Valley Campground and close to the turnoff for Barker Dam. It is well signed, and you can reference the park map to see its exact location.
The Trail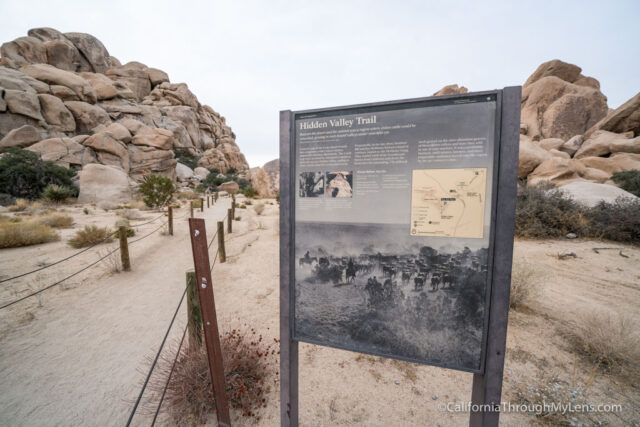 From the parking lot, you will head out on the well marked trail in the northwest part of the parking area.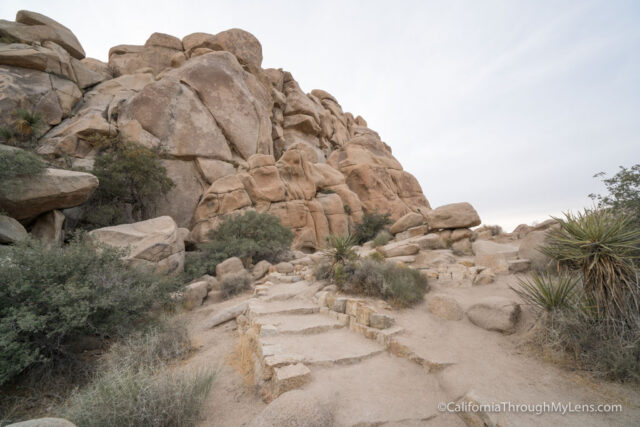 The trail heads uphill first along a series of stone steps. After less than a tenth of a mile, you will reach the top of this section and be in the Hidden Valley.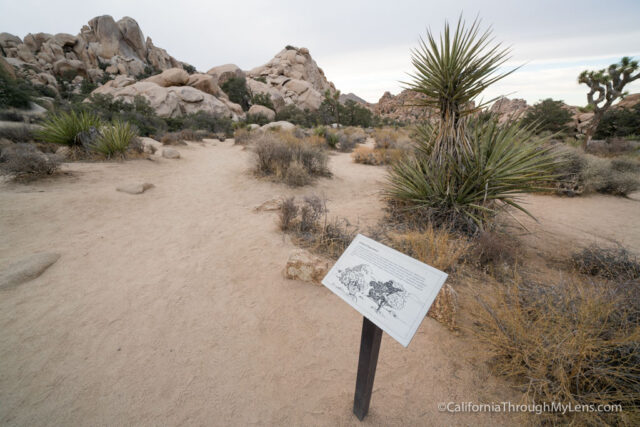 It is said that the opening you walk through was blasted by Bill Key's from Keys Ranch to give his cattle better access to the grasses in the valley.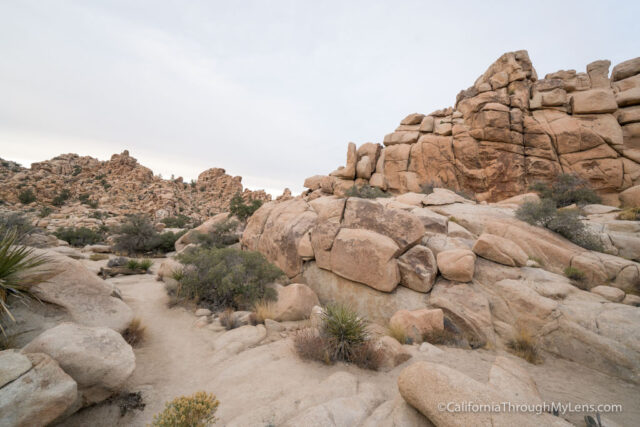 The hike continues on a clockwise loop, heading slightly downhill on a well-maintained path.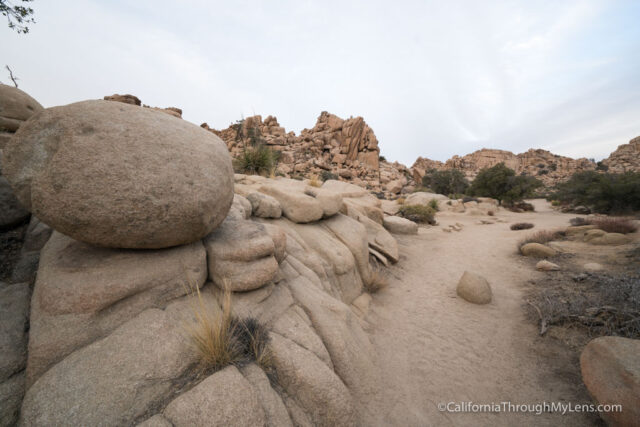 There are many signs along the way that note interesting parts of the trail as well as different plant and animal life.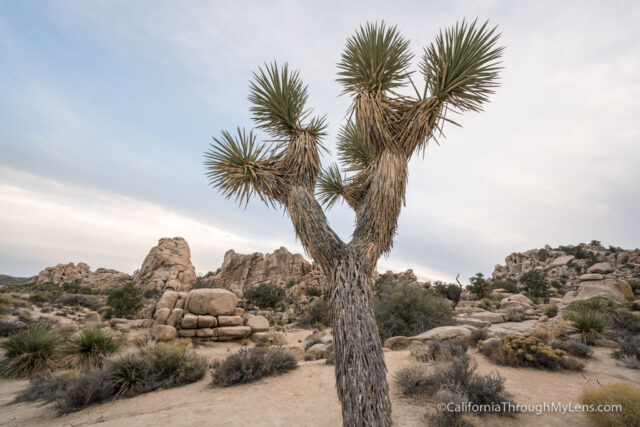 The trail then passes an extensive collection of rocks on the right and starts to head downhill into the valley.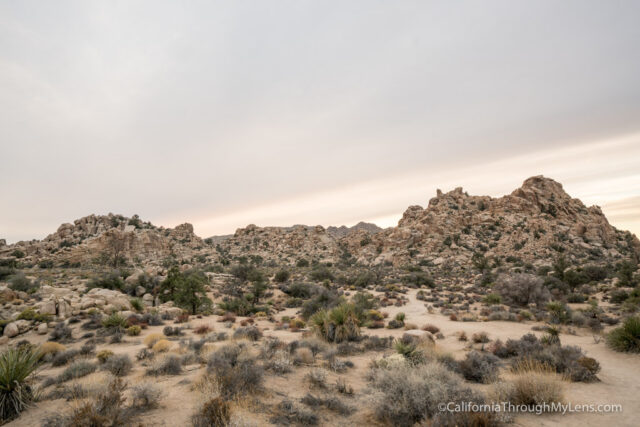 As you continue downhill, you will start to see how big the valley is and the large rocks on each side of you. It was a lot bigger then I anticipated it being. The trail will then curve around, and you will start to go back the way you came.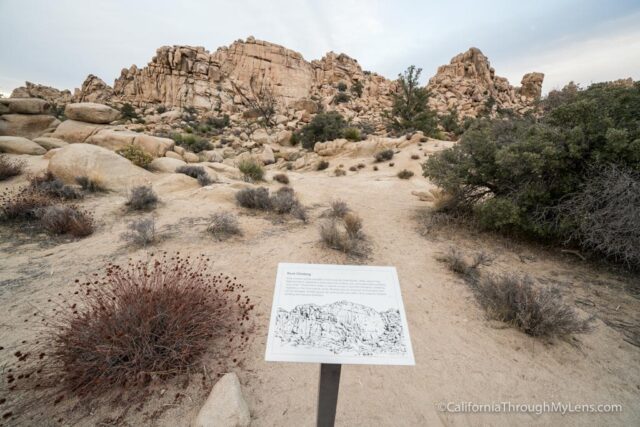 Don't miss the giant burrito, which is the name for one of the more massive rock in this section. Eventually, you will come back to where the trail split in the beginning and then head back down the stairs to where you parked.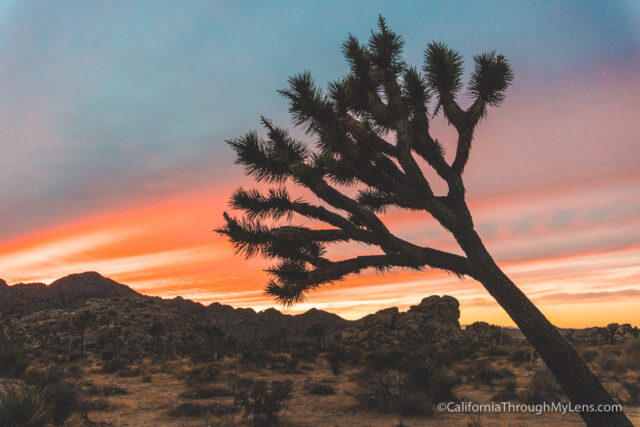 Also, note that this is an excellent spot for sunset, the colors are beautiful here, and the views are impressive. Let me know what you think of this spot in the comments and find more places to explore here.