Devils Golf Course in Death Valley
The Devils Golf Course is another short stop on the drive between Badwater and Furnace Creek. The Devils Golf Course is made up of large salt formations that jut out of the barren landscape for as far as the eye can see. You can park your car and walk out among the rocks, and here is all the information.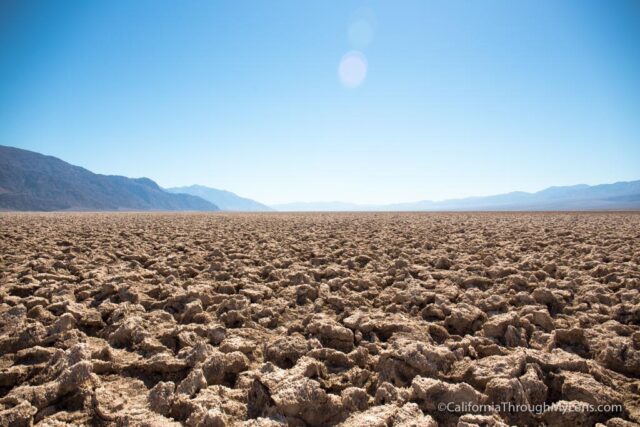 Details
Time needed: 20 min
Be careful walking around as the ground is sharp
Getting There
Devil's Golf Course is accessible via a half-mile dirt road that you should be able to drive on with most cars. It is on the main road in the park between Badwater and Furnace Creek. There are signs that direct you there and a small dirt lot.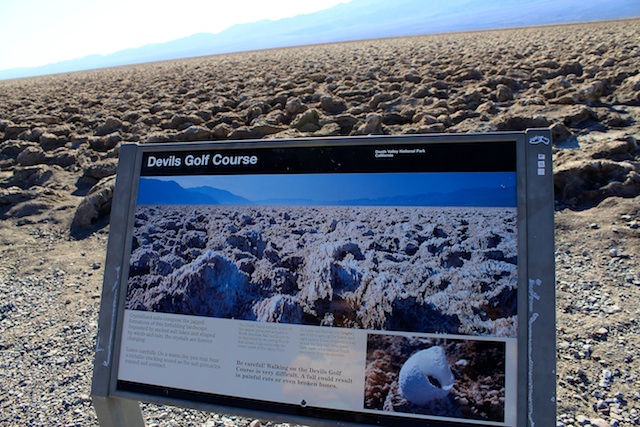 Devil's Golf Course
After getting out of the car, you will notice you are in a sea of jagged salt pieces. There are a few plaques with information, but that is about it.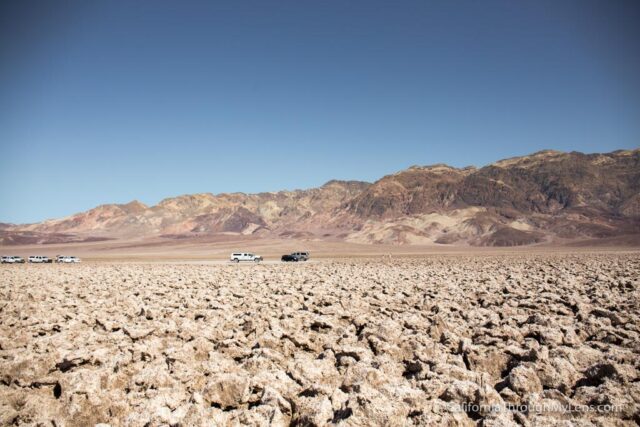 The salt slabs are difficult to walk on as they are jagged and stick straight up. You have to choose your course carefully, as I imagine falling on them would not be fun.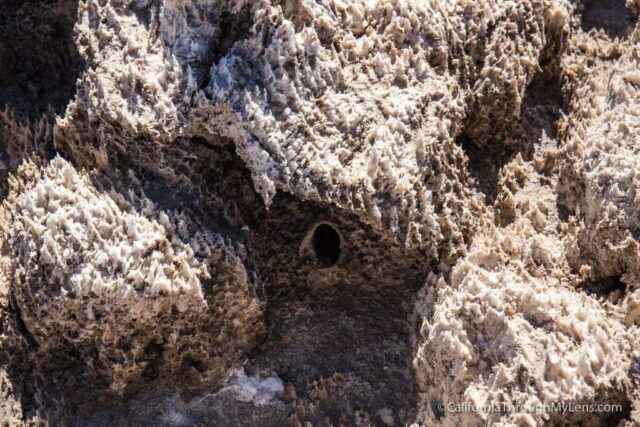 The Devils Golf Course gets its name from a guidebook back in the '30s that stated: "Only the devil could play golf on such a surface." The most interesting fact I saw when researching this place is that when the miners were exploring this area, they saw that the salt and gravel beds could extend up to 1000 feet deep in some parts.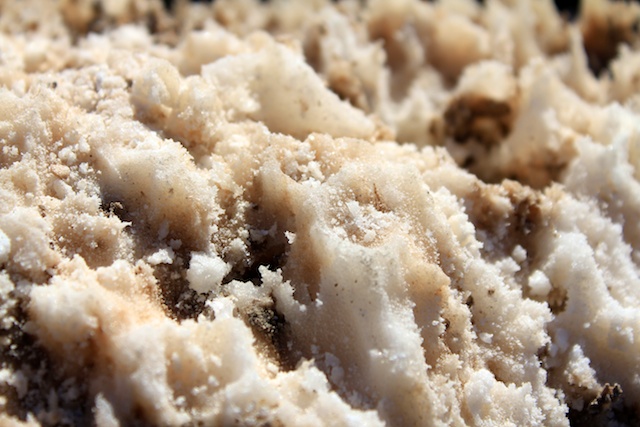 I spent a reasonable amount of time checking out the Devils Golf Course and would recommend you do the same. It is more otherworldly than Badwater is, but both give excellent examples of the differing types of terrains in Death Valley National Park.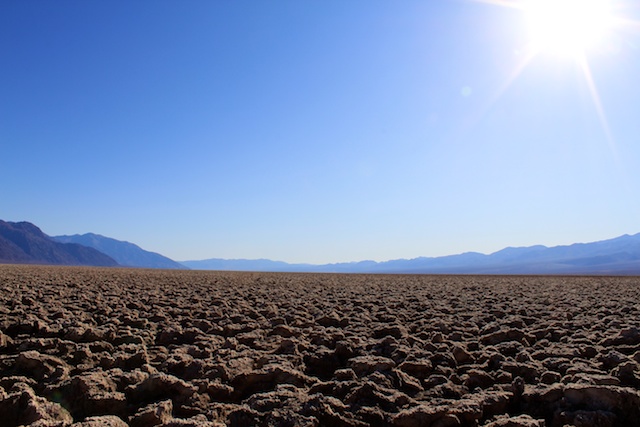 Check out all of the other places I recommend exploring in this video.
Get Directions